Are you looking for some trending Pinterest hashtags of today?
Then you are in the right place. In this article, I have curated a list of the top Pinterest hashtags for you to get more impressions, so the more Saved Pins. As you know that just like most popular Instagram hashtags, Pinterest hashtags are also helping your post (Boards & Pins) to reach the newer audience.
Popular Pinterest hashtags are essential when it comes to getting your pins easily findable. And the first thing before adding such hashtags in a Pinterest post is to find the best hashtags to use for particular topics.
That doesn't mean you every hashtag you can see are of your interest. You need to find and use those trending Pinterest hashtags relates to your niche. After all, it's content relevancy that matters at the end and improves the post engagements afterward.
Something about Pinterest Hashtags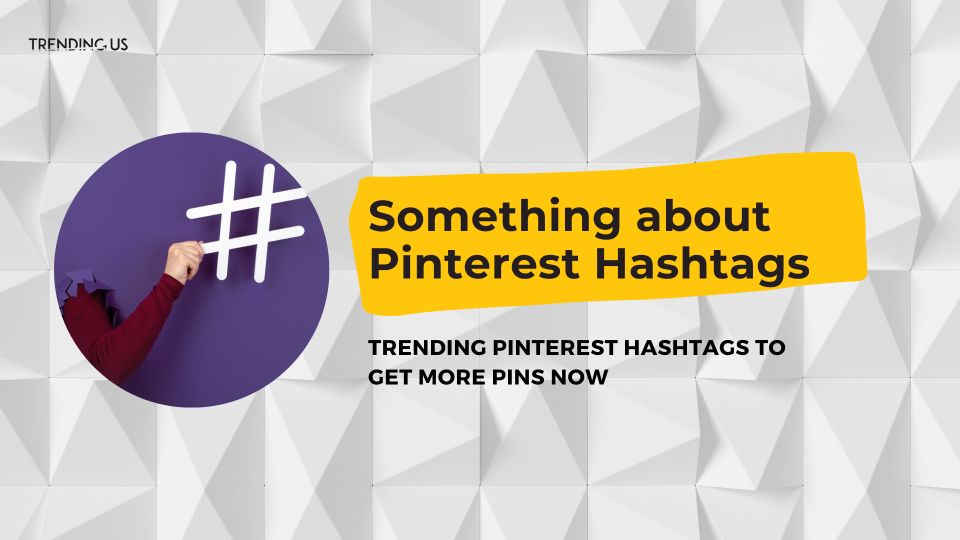 Want to know how to use hashtags to your pinned posts? Well, similarly to trending hashtags on LinkedIn, Twitter, Instagram and tiktok, Pinterest hashtags are also a better way to promote your post to the audience that still is not in your follower list. 
As, you know that hashtags are nothing but, a group of similar contents. Social media Hashtags are like a category defined by the creator himself about the post they are sharing.  Pinterest is a great platform for creative minds and artistic personalities, so if you are a content creator of the same niche, you better be aware of the hashtag concept. That benefits you to label your content under the right hashtags. So, you can reach the target audience and meet those who following such hashtags. 
First thing first, you need to find your specific industry and niche market, in which you are operating and about to share the content of the same. Of course, later you can classify your content to micro niches as well. But before that, make sure you understand your core industry better. 
Reasons to Use Hashtags on Pinterest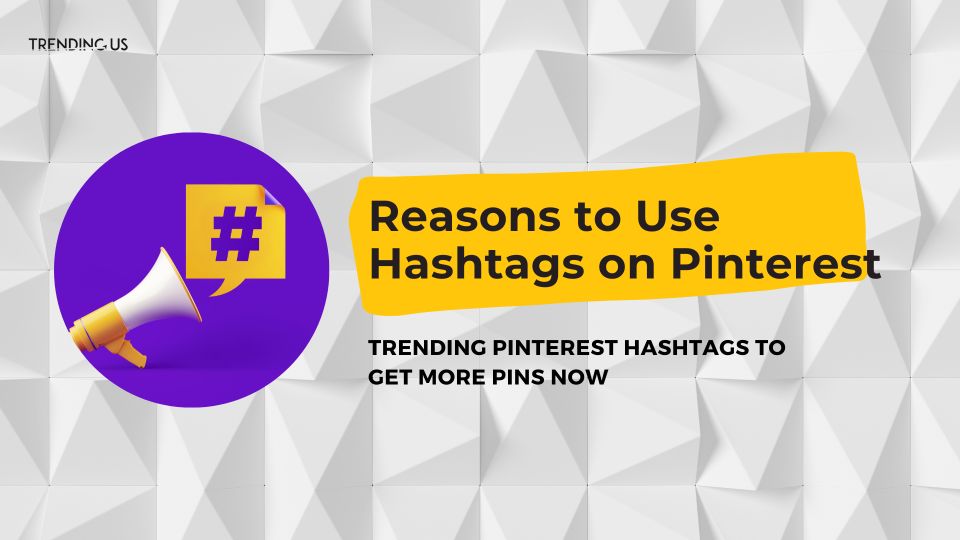 Not single but, there are many reasons why you have to use hashtags, as part of your Pinterest marketing plan. Trending Pinterest hashtags are the best way to promote your brand message the right way.  Sharing some best reasons to start using Hashtags to your pins. 
That's right using the right hashtags in your Pinterest post, you label that into a particular category. And, when someone searches for the content with the same hashtags, they get to see your post there, too.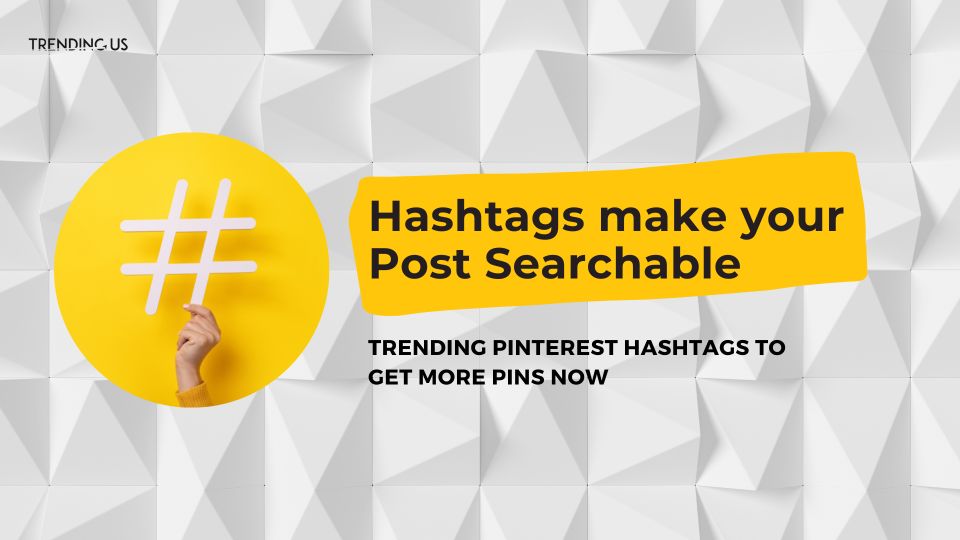 For a better idea, we suggest you to reach this article discussing Popular searches on Pinterest of the present year.
Pins with the right hashtag given performs way better than the one with no hashtags at all. If you want to acquire more impressions and saved pins, then start using hashtags, which will improve your pins' impressions to a larger audience. 
Hashtag Brings New Profile Followers.
When you keep sharing pins, using the right hashtags, your content and profile are seen by a large audience with the same content interest. Due to that, you find your profile following increasing by the time, as it attracts the new audience to your brand page from now.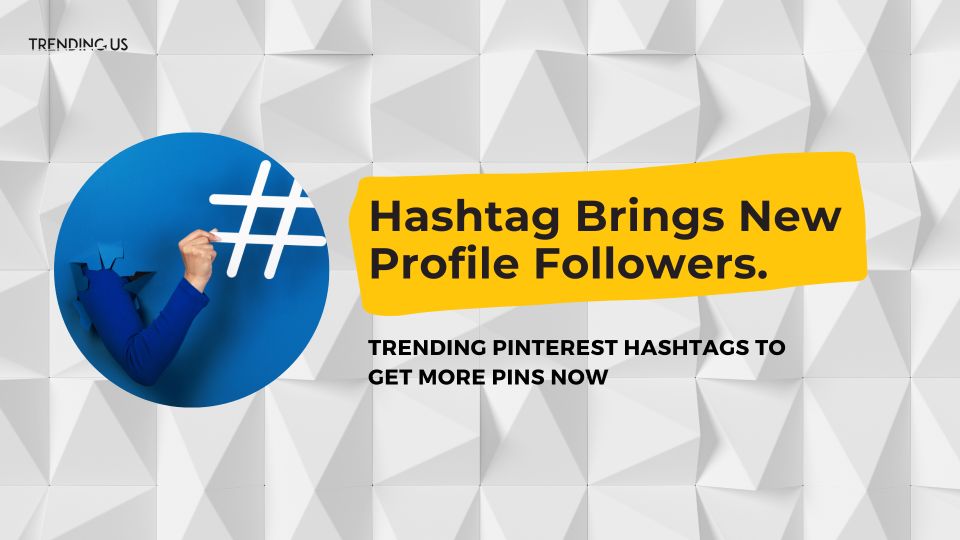 That also Sends more Traffic to your Site.
You know every pin you share, allowing you to add a website URL or particular post/product page, where people can know more about your offers and brands.  Using the right hashtags and quality content, you drive more traffic to your website, as well especially those who are highly interested in similar content or products. 
Pinterest's algorithm acts quite differently than LinkedIn and Twitter. At Pinterest, it takes some days, weeks, or even months to get your pins to be found by the fit audience. But using the keyword-specific description and with the right hashtags, it starts showing interaction within a day or two.
We hope, you want to check the most popular and trending hashtags on facebook, as well.
As the name suggests, the general Pinterest hashtags are the common ones that you can use while creating random pins. Opt for these hashtags, as these are the trending hashtags on a general term such as "Pinterest" itself, also applicable to general content published on Pinterest especially.
#pinterestquotes
#pinterestinspired
#pinterestwin
#pinterest project
#pinterestsuccess
#pinterestideas
#pinterestwedding
#pinterestmom
#pinterestworthy
#pinterestaddict

#pintrest

#pinterestphoto

#photooftheday

#pinterestart

#pinterestfind

#pinterestinspo

#aesthetic

#picoftheday

#love

#art
True, Pinterest is one of the best social media out there to meet and connect with new peoples around the world. But Pinterest is just more popular for the fashion industry due to its creative platform, content composition, and lot many trending dresses and outfits. So here sharing the popular hashtags related to Fashion trends and all, relates to fashion bloggers and stylists.
#pinterestfashion
#fashion
#fashionbags
#fashiondesign
#womensfashion
#timelessfashion
#fashionformen
#fashionkids
#pinterestnails
#fashionoutfits

#fashionblog

#fashionweek

#fashiondesigner

#ootdfashion

#menfashion
Related:  100+ Trending Tiktok Hashtags – 2020
If you are a food blogger and using any other online platform to share your secret recipes, then you want to add Pinterest to your list. Here you can create the various pins and boards and reach the foodies online. It lets you reach who are searching for specific dishes. So here are some of the popular Pinterest hashtags to start using in your pins right way.
#pinterestrecipe
#foodphotography
#foodblogger
#foodanddrink
#foodie
#baking
#mealplanning
#foodrecipes
#foodcravings
#eatinghealthy

#foods

#fastfood

#fitfood

#foodart

#japanesefood

#foodtruck
Talking about the creative inspiration to develop something unique or idea generation over what to gift someone special, Pinterest is the best platform for such researchers.  Get some hint? Yes, Pinterest can be the next place to promote your Gift shop and occasional and celebrations gifts there, too. Well, for your help here sharing the relevant Pinterest hashtags for gifts, to use in your festival and celebration posts.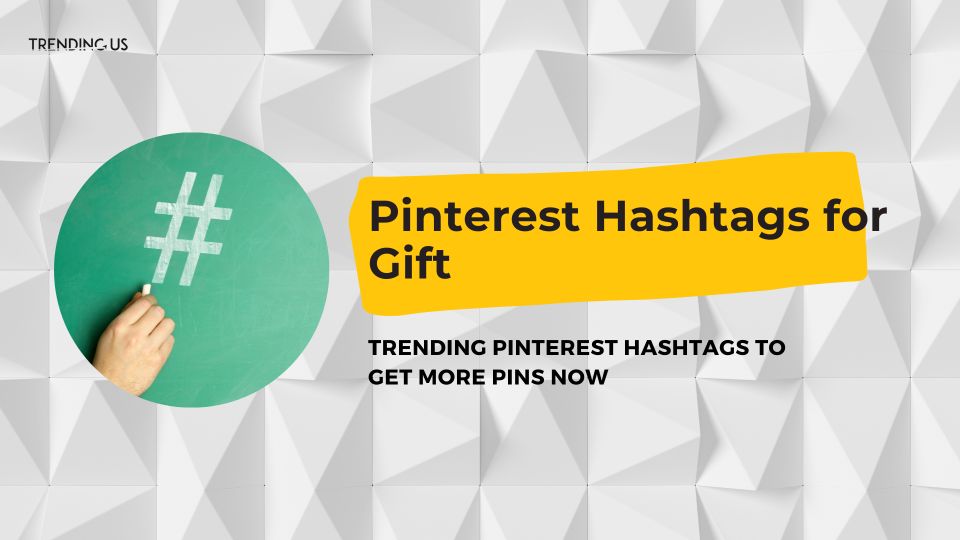 #gifts
#gift
#giftsforher
#giftsforhim
#gifting
#giftideas
#handmade
#giftidea

#giftstore

#giftbox
#giftcard

#birthdaygift

#handmade

#weddinggift

#jewelry
If you are a health-conscious and fitness freak, then you are probably so much inspired by the infographics you find at the Pinterest regarding fitness and all. Just like other, detailed blogs and articles about health, most readers also want to go through the images/infographics for health tips and diet plans. Want some of the best health-related hashtags on Pinterest, here they are.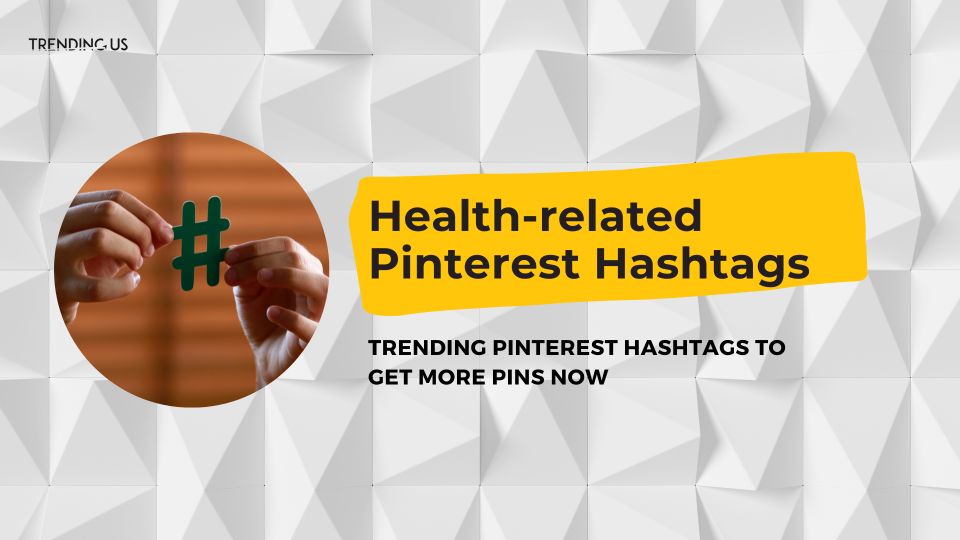 #fitness
#fitnessmotivation
#fitnessinspiration
#fitnessworkouts
#fitnessdiet
#health
#healthybreakfast
#healthfitness
#weightloss
#feelgood
#bodygoals

#greenlifestyle

#wellpreneur

#justbreathe

#diyskincare
Related: Best & Funny Comments for TikTok Videos
Don't think that Pinterest is limited to fashion & cosmetics or health industries only, it can be a better platform for artists as well. All needs are to find the best hashtags for art-related pins and create the content likewise. Certainly, you can find the multiple hashtags for the design and art, more than here given our trending Pinterest hashtags. But these are the best hashtags to follow in 2020 on Pinterest.
#art
#artinspiration
#design
#craftsforkids
#diycrafts
#decoratingideas
#interiordesign
#sketches
#designideas
#artwork

#artist 

#artdrawing

#pencilart

#justdraw

#drawoftheday
Are you a fan of motivational and positive sayings? Then you probably like popular Pinterest hashtags to check. Also, if you are producing the inspirational content for others as well, then these are the hashtags that you can benefit from. Make sure to apply these hashtags in your post and get more saved pins to your bords.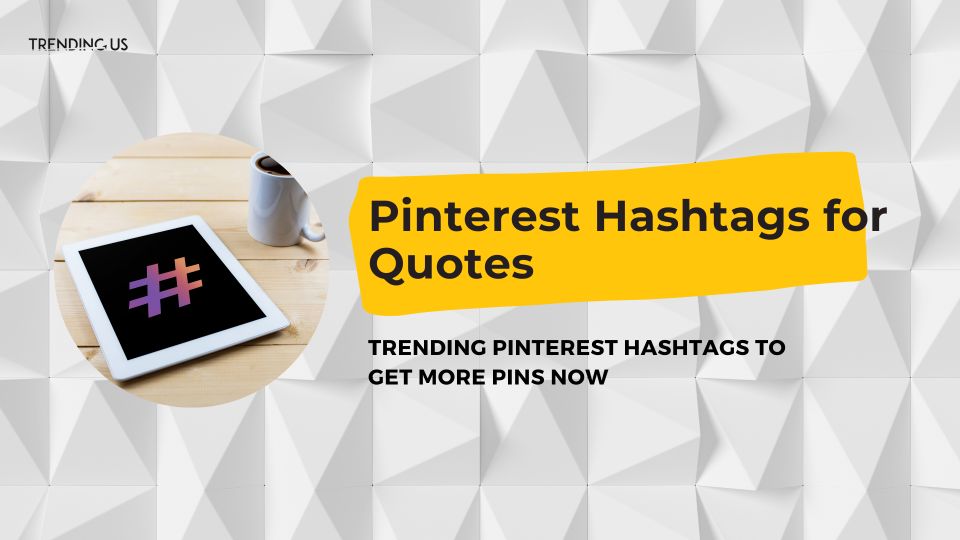 #pinterestinspiration
#quotes
#inspiration
#motivationalquotes
#motivation
#morningquotes
#lifequotes
#positivevibes
#believequotes
#faithquotes

#thoughts

#motivate 

#positive

#inspiring

#success

#believeinyou
Related: 11 Trending Instagram Challenges You Should Try Right Now
Pinterest marketing is the best way to place your Brand name in front of the target audience. Of course, you can promote your business by creating a service-specific board creation and adding relevant pins to it. So here are the latest Pinterest hashtags for promoting your business right away, and content with marketing goals.
#businessideas
#pinterestmarketing
#entrepreneur
#successstory
#marketingquotes
#smallbusiness
#b2bsales
#salestechniques
#marketingtips
#growthmindset

#entrepreneurship

#businesscoach

#businessopportunity

#businesstip

#onlinebusiness
You can find multiple posts about parenting along with health and all. If you are looking for some trending hashtags for parenting on Pinterest, then we have a list for you. These lists of Pinterest hashtags you can use in your next post related to parents' tips, guides, and ideas you have, to share with others.
#parentingtips
#momblogger
#parents
#parentingproblems
#pregnancytips
#pregnancyhealth
#parentinghacks
#newborn
#parentingskills
#childdevelopment
Related: 200+ Trending Presentation Topics for Students
Are you a pet lover? If the answer is yes, then use here given trending Pinterest hashtags related to pets. That helps you to find more pins related to pet stuffs, also you can use that for your pins and board to grab more attention. And if you are associated with the Pet store, then these hashtags you want to use for marketing purposes, to reach the pet lovers.
#petstore
#petshop
#petsquotes
#petdogs
#petclothes
#petscare
#petcostumes
#petgifts
#petlover
#petbed

#petslife

#petslove

#barkbox

#animaladdicts 

#puppylove

#doglover
Pinterest Hashtags for Photography
Photos are the essential content form of any social media. Not limited to quotes and positive sayings created by the designing tools but those photos which are taken by professional photographers. Here sharing the best Pinterest hashtags for a photographer who knows how to capture the right picture at the right time.
#pinterestphoto
#photoshoot
#photography
#photoshootideas
#portraitphotography
#travelphotography
#camera
#weddingshoot
#capture
#photostudio
About to post your breakfast post? Then wait, the next list is for you. Here are the popular Pinterest hashtags, you can use in your morning posts of your delicious snacks, to influence the right audience.
#breakfast
#eatbreakfast
#morning
#foodgasm
#oatmeal
#smoothie
#delish
#homemade
#fruits
#foodpic
Related: 90 Compliments for Boys [Ultimate Compilation]
Pinterest Hashtags for Interior Design

Looking for some popular hashtags for your interior design business? Then consider using these Pinterest hashtags in your post to reach your potential customers. Especially, those who are planning to decor own home and just searching for some creative inspiration, who knows you may get a new contract from that?
#interiors
#interiorstylist
#decor
#homeInspiration
#interiorlovers
#interiordesire
#walldecor
#modernhome
#tilestyle
#bedroomdecor
Workout Pinterest hashtags
Have some workout tips to share with Pinterest followers? Try using these workout hashtags to meet the newer audience as well. Sharing some of the best hashtags opportunities to use in your next fitness and workout tips-related posts.
#workout
#getfit
#fitlife
#gymlife
#workouttips
#trainhard
#runners
#nutrition
#fitfood
#transformation
Daily Hashtags for Pinterest
If you are looking for some routine daily hashtags for adding in the day-wise post, then here they are. Use these Pinterest hashtags to your daily post, according to the day you publish on. A combined list of daily hashtags to follow in your content calendar.
#monday
#mondaymorning
#tuesdays
#tuesdaythoughts
#wednesdays
#wellnesswednesday
#thursdays
#thickthursday
#friday
#fridayfeeling
#saturdays
#saturdayshopping
#saturdaystyle
#sunday
#sundayspecial
##Weekend
#weekendvibes
#happysunday
#sundaysale
#selfcaresunday
For twitter fans, we just posted a new article discussing trending hashtags on Twitter, that covers the popular topics and hashtags.
Trending Pinterest Hashtags for Restaurant Business
Marketing is more important now than before. And if you're in the restaurant or hospitality business, then Pinterest is the better platform you want to promote your delicious recipes at. Whether you just have started a new restaurant or want to reach the mass on this amazing platform, the right Pinterest hashtags 2021 will help you to meet that goal. For your help, here sharing the hashtags related to the restaurant business. 
 #dineout

#restaurant 

#restaurantbusiness

#dining 

#restaurantmenu

#tastyfood

#luxuryrestaurent 

#dishes 

#cocktails 

#eating

#foodie

#restaurantrecipes

#seafood 

 #buffet

#foodstargram
Lifestyle-related hashtags for Pinterest
Are your posts all about lifestyles and routine hacks? Then, don't forget to take a look at such trending hashtags that support you to expand your post reach. Depending on your topics and content type, you can pick the right hashtags from the platform itself. But, here we are sharing some common Pinterest tags list that is good to use, specifically to your niche. 
#lifestyle

#lifegoeson

#lifehacks

#diycrafts

#skills

#meditation

#gardenideas

#bestoftheday

#learning

#habits

#lifechanges

#lifelessons
Hashtags for Bloggers
If you're a blogger then probably you are aware of how great Pinterest can be. Indeed, apart from bringing the targeted traffic to your site, you can use this platform to place your brand name out there. Focusing on the website's traffic and site reputation needs, further sharing the hashtags that every blogger can benefit from. Take a look at some trending hashtags that are worth adding to your pins. 
#blog

#blogger

#styleblogger

#creator

#influencer 

#bloggerstyle 

#bloggervibes 

#blogbossbabe 

#bloggerlife 

#dailyblog

#blogosphere 

#teenblog 

#blogging

#bbloggers 
Related: 133 Compliments for Girls You Can Give Anytime
Final thoughts:
For Pinterest posts, hashtags are a better way to get quick results and more attention throughout. Just like keywords to google, hashtags are for social media, especially to Pinterest and Instagram.
Again, you just can't use the Instagram hashtags to Pinterest as well. Every social media has its algorithm and audience mindsets, so the trending hashtags which every content creator and marketer has to follow. It's always better to find the platform-centric hashtags in a post to reach maximum potential content benefits.
Using trending Pinterest hashtags in your posts can make your posts visible to the newer audience. A target audience, with an active interest in your industry products. Also, these popular Pinterest hashtags of 2020 give more pins saved by the new audience and grow your audience.
Do you have any suggestions regarding trending Pinterest hashtags? Let us know in the comment section below.