A hostel or PG life brings you many experiences because you meet some unexpected people, 'The Roommates'. Of course, you have no choice but to accept them. 
You have to adjust yourself accordingly, but the entire experience of living with roommates is a lifetime memory, and that's for sure. 
For that annoying, lazy, and not-so-perfect friend of yours, here are the best comments, quotes, and captions for roommates that you can leave on their photos, letting them know you are proud to call them your roomies. 
Nice Comments For Roommates To Value Their Presence
At first, there's nothing but a deal to share a place. But when you take a closer look, you'll realize that you and your roommates have many things in common. You both support each other like a family and give each other comfort like a friend. These are some best comments to leave on your roommates' pictures for such awesome people. 
You make my hostel life a lot more enjoyable, making this time the best memories of my life. 

Those who have never experienced hostel life ever, I feel sorry for them. 

I remember that every midnight craving. I may be getting angry at the time when you steal my food, but now I'm seriously missing you, mate. 

They are the ones on whom you trust more than a brother, but less than a friend. They are your roommates. 

Well, you might not be someone I can call my bestie, but you're perfect in aways. 

My time in hostel life was the most memorable one, it's just because of some crazy people I used to share my room with. 

It has been four years that we have been living together as roommates and I can't believe how fast the years have passed. 

No matter how many people come and go, I simply never get enough of my roommates. Those guys are seriously awesome. 
Also read: Best Nicknames for Your Girlfriend
Funny Roommate Instagram Captions To Make Them Laugh
Call them crazy or lazy, but they are the 'BAE'-  Before Anyone Else for you, right now. About to post the next hostel selfie with them on Instagram? Then wait, the captions for roommates are the best option to use as a 'post description' to make the post just as memorable as your hostel life with them. 
You were never that perfect person that I prefer to hang out with. But I enjoy your company anyway. Because I had no other choice. 

I'll never forget that when there are no other people around, you were with me. 

Don't complain, you aren't given any choice to select your roommates. Accept them as they are because they do the same to you. 

I am habitual to eating out late at night and staying up till midnight, all because of those roommates and hostel mates. 

If you want everything neat and clean, plus everything in its right place. Hostel life will be a lot troublesome for you. 

Glad that my roommates and I are all having the same habits. But, neither one of us remembers who is responsible for such bad influence. 

You will learn more when you have older roommates. You will experience more when you have roommates of the same age. 

Dear roommate, I never saw you as a trustworthy person, but still, I ended up giving you my room key anyways. 
Read this article about Compliments for Best Friend to make your buddy feel special, indeed.
Hostel Life And Missing Roommate Quotes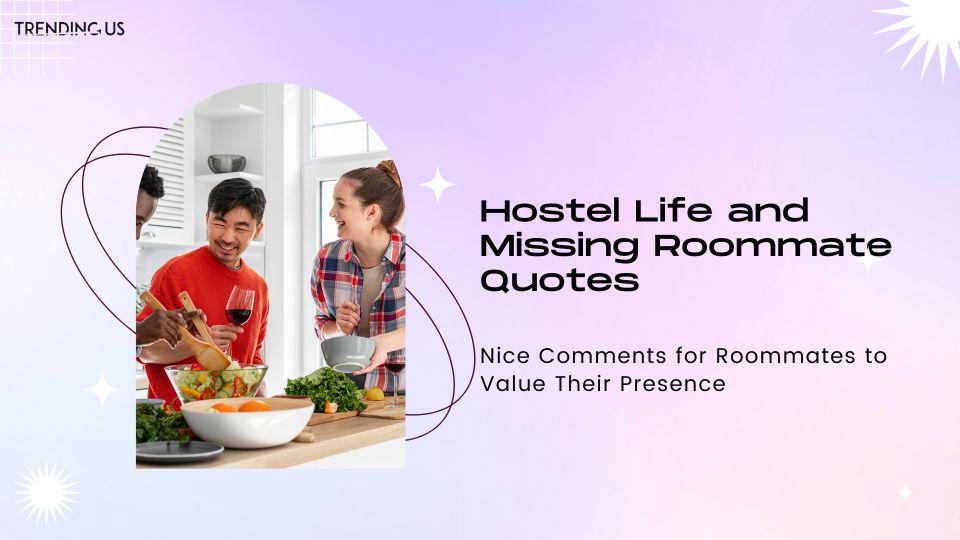 When your hostel life is over, and you finally get back home or move to another place, you will certainly miss your roomies. After all, you have some amazing time together. So, the next list of roommates quotes is the best, which you want to share with them to inform them that you're missing them. 
From being complete strangers to roommates and roommates to best friends for life. I'm glad that I met them. 

We may not spend that many years together, but every single day is a lot of new experience which I always want to live in again. 

What a great day that was. No Television, no Netflix, nothing much extra. Still, life is full of best times, just because of the stupidest roommates. 

I have so many things to feel grateful for in life, and supportive roommates are one of them. 

Don't blame me, I just trained in that way, my roommates were just crazy people. 

Hostel life is unexpected, but it's exciting and wonderful in the end. 

Respect your roommates because they're your family far away from home. 

That roommate who makes every food enjoyable and every trip memorable. 

It's truly surprising how we are connected and perfect together like family despite coming from diverse backgrounds.
Best Compliments For Roommates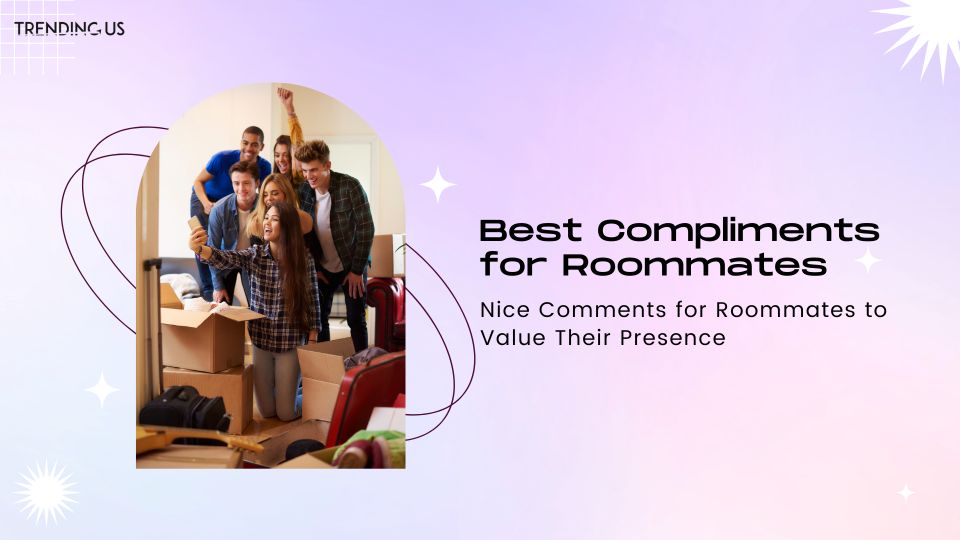 Whether you're students or working professionals who share a room, ultimately, you both make this time memorable for each other. And to appreciate them in the real sense, here are some nice compliments that you can text them or leave as a comment on your roommate's Instagram pictures. 
We laughed a lot together, we cried a lot together. Well, they were not my family and friends, but we supported and lived together, like the one. 

Maybe your roommates are drama queens or crazy guys, but you will miss them when you finally reach your home. 

Today I am very much adjusted to anything and everything, not only because of hostel life but because of the annoying and imperfect roommates I had. 

Roommates are not there to share your room, bills, or food with. But, they are to share lifetime memories with. 

Your roommates didn't let you miss your family, but when you finally get home, you are never going to forget them.  

Thanks to my hostel mates, I can find joy in every small thing in life. No matter what it is, I feel like I'm a mature, dependable, and responsible person.

Believe me, you're going to miss your roommates before anything else when you finally get back to routine life again. 

Never knew that time was such a great experience. But, now I realize it was the best time of my life. Thanks to all the crazy, stupid and lazy roomies I shared an apartment with. 

Only lucky people like me get a roommate like this. Thank you for making hostel life a memorable one. 
Also read: Unique Nicknames For Boyfriend To Make His Day
Final thoughts
No matter how much you complain about your imperfect roomie, they leave a great impression during your hostel life. And it doesn't matter if you're already living in a hostel or just returning home after a long time, you're going to miss them anyway. 
Such hostel quotes, Instagram captions, and comments for roommates are there to share with them when you miss them and express your thankfulness for them. After all, as a roommate, you don't just share your room, but one part of your life.