TikTok is one of the most popular social platforms filled with various videos from dance music to styling and workout tips, name it, and you can find it. People from around the globe share their videos, collect views and followers from everywhere. TikTok has become an important and most accessible platform for global reach and finding new opportunities. If you google, you can find a huge list of celebrities that received fame from their videos on Tik Tok and Gone Viral.
The viral one and talented one deserve appreciation that can motivate them to do something better every time. So to remain consistent and keep growing, a small comment can be your way to contribute a little part in their success, especially if they are your friends and family. Following are some latest and worth-posting comments for TikTok videos:
Cute and Beautiful Comments For TikTok Videos
This video is worth going viral.
You are the next tik tok super star, my friend.
I can't believe it's you, keep growing, keep doing.
I just love your TikTok videos, they are quite entertaining.
Your Tik Tok videos are full of energy, expression and talent.
You are so raw and so beautiful.
Your TikTok videos are raw and pure.
You are beyond perfection, I watch every content of yours.
Those details stole my heart, too beautiful.
What makes you different is these details that are so precise and creative.
What an amazing performer you are.
I can't wait for your next TikTok video.
How you manage to make such great content, and never fail to make us smile.
I start smiling by watching your Tik Tok videos, you are simply amazing.
Your style is unique, contemporary and excellent.
Also read: Trending TikTok Songs in India Today
Excellent and Best Comments for TikTok Videos
You are the best tiktok I came across.
Such a gorgeous person you are, best TikTok video and content.
Keep this spirit and keep growing.
Keep believing in yourself always, doing great.
You are so adorable, I can't believe you look stunning.
You never fail to amaze your audience, what is your source of creativity?
Damn!!! Playing your TikTok video on loop .
You will surely be a star one day, but for me you are already.
You are already extraordinary but I know you will do something beyond this.
You are my ideal, I can't tell you how much I adore and follow you.
Your cute smile stole our hearts and your voice made a special place.
I open TikTok just to watch you, thanks for remaining constant for you fans.
Your consistency is the key for us to smile.
Thanks for making us smile before our coffee every day.
People simply make a video and post but you think, create, give your best for your TikTok videos.
You exactly know what your audience is looking for and that's the best thing about you.
My day ends well because of your tik tok videos.
I can't believe what I just watched, I can't take my eyes off it.
Your content lives rent-free in my brain.
I saw one of your videos randomly but now I am here just to watch you daily.
Also read: 500+ Trending Tiktok Hashtags for Better Reach
Unique and Cool Comments For TikTok Videos
You deserve a huge fan following, just be consistent with your efforts and hardwork.
My friend recommended your TikTok channel, this is the only good cause he did in his life.
Don't let haters affect your TikTok content, you are marvelous.
We belong to the same generation but I can't even think like this, why so creative.
Always here to post first comment on your content.
Why so cute, valid answer only.
I thought I could find a word to describe it but couldn't.
You are a synonym of perfection, hardship, and success.
This is not a friend moment but a fan moment instead.
You are the queen of so many hearts.
I will file an FIR against you, you stole my heart.
Stop being so cute, can't handle it every time.
Hey, cheekbones you are amazing.
You know exactly how to grab attention.
You are like detox therapy for me.
Nice Comments for Tiktok Posts
There's no cost to being nice. If you follow TikTok accounts that really do hard work to bring great content, they deserve some nice words as appreciation.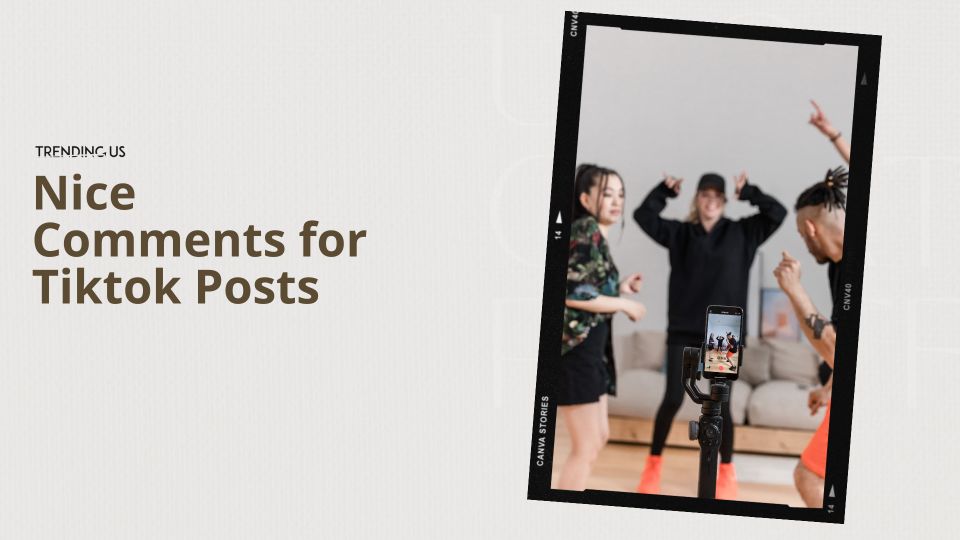 First time seeing your video and I loved it. 

Never i have ever followed any TikTok page so fast!

I found the quality of your content, so impressive. 

My friend suggested your channel and I loved this. 

Can't take my eyes off this video.

Who else also watched it four times?

Such a masterpiece video. 

By far the best video on TikTok I've seen. 

You're gaining followers, happy for you. 

Keep posting, your videos are amazing. 

Thanks for making me smile, I need this. 

Not going to lie, but you're one of the best tiktoker. 

Why most tiktokers aren't as cool as you're!

I'm a huge fan of your work. Keep posting.
Good Comments To Share on TikTok
Some TikToker uses this platform for the right purpose, such as providing educational content, lifehacks, advice, and tips. They need to be uplifted and you can do so with these good TikTok comments on their videos.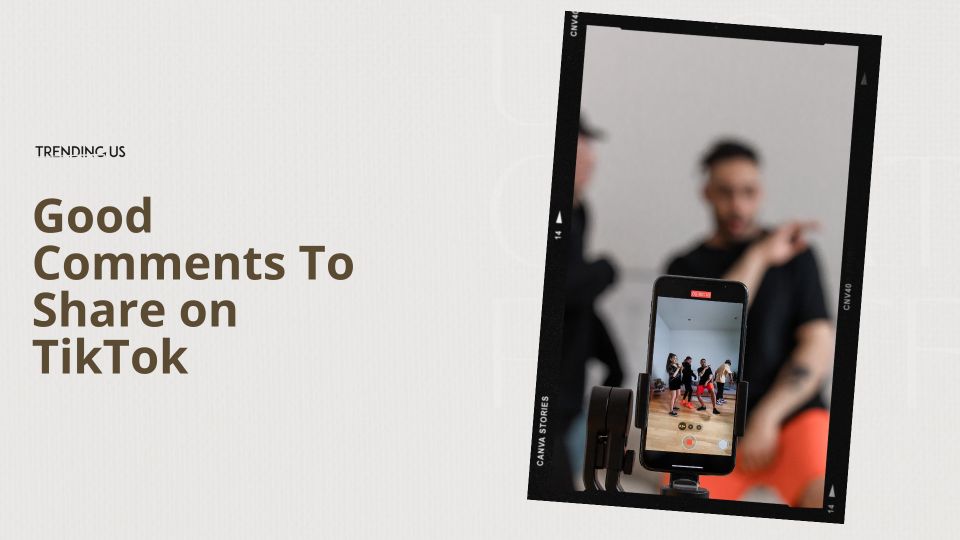 We need more channels like you on TikTok. 

Your page is the only reason for me to use TikTok. 

With every new content, my knowledge also increases. 

You're doing a good job, love your videos!

I tried this trick and it worked, thanks!

Thank you for making our life easier, best tips!

Let me know when you're announcing your courses.

Because of you, I've learned many things. 

Thank you for your purposeful videos. 

I think this video should go viral. 

You're the best in this area. Great posts. 

This video makes me cry, so emotional!

God bless, that this world still has so many good people like this.

I hope your channel grows faster. You're awesome. 

Mind-blowing act, how did you do this?
Funny Comments for Tiktok Videos
Watching prank videos and funny parodies are time pass for most of us. If the post is really funny or not and when you want to share something, try these funny TikTok comments.
I'm not sure about aliens, but people like you do exist.

Thank you so much for wasting our time. 

I can't believe people do this for living. 

And, I'm still here finding where's the joke. 

Oh, what did you just post?

Life is important, don't waste your time on this video. 

Chanel like it has to be telecasted in jail. 

I'm speechless, have no words to share!

What you're trying to prove with this, huh?

Waiting to go to mars, to save from such people. 

How crazy you can be? This guy: Yes!

After a few years when you watch this, you should proud. 

Only you're laughing and no one else. 

Can you bring something new next time?

That's nice content. Not the best one, but still something different. 

I'm just tired of your videos, there are all the same. 

And again, you failed to impress me with your content.
Also read: Trending TikTok Bio Ideas
Dumb comments for Tiktok Videos
Some TikTok videos are just too hard to handle. Like the video itself is so silly or illogical, funny comments aren't enough for them. You need some dumb comments, that match the level of their intelligence. 
I wish I haven't watched this video. 

Why are you doing even on earth? 

Just because of people like you, even aliens are afraid to come to earth. 

Let me forward this to your family and see their reaction.

So happy to know that I'm not dumb like you. 

I need at least two days to recover from this. 

No one gets any worse than this, but you.

That's what happens when you skip school. 

We can expect this only from you. 

Haha, this is not funny at all. 

Give me millions and still, I won't do this. 

I can't take such content anymore, I'm going. 

My brain just stopped working after this video.

Please stop embarrassing yourself. 
With these comments, you can make someone work hard to achieve something. These short comments can make someone's day. If you are a true fan, priming their content and appreciating their efforts becomes your responsibility.