Are you a TikToker who is looking for the latest songs on TikTok so that you can be on the top of the Tik Tok game? Well, you've come to the right place to stay updated about popular and trending songs on Tiktok. Get the viral songs on TikTok regularly updated for all of the Tiktokers.
How to Add Songs in Tik Tok:
Follow below simple steps to add song in Tik Tok-
Open the app and click on the + (plus) sign on the center bottom to create.

Click on the red circle at the bottom of the screen to start recording your video. 

Now, to add songs, you will find an audio menu on the top of the screen.

Once you select the song, preview the song in the library itself and click the check mark.

Select the red button on the center button and start making your content.
Tips for making quality content: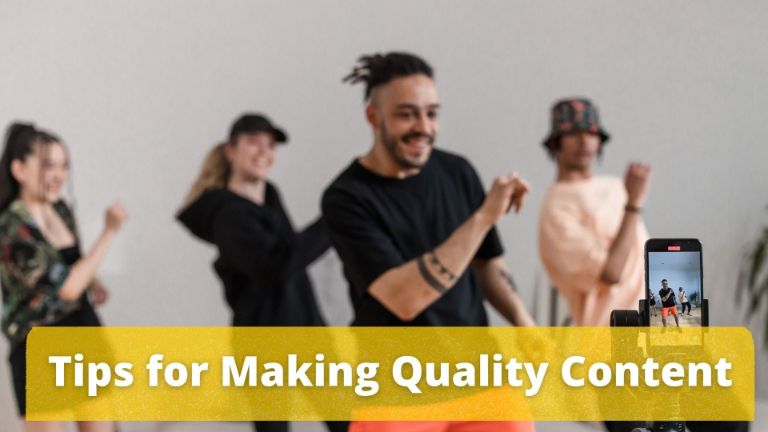 To deliver good and gain followers, keep yourself updated with the latest trends and follow them.

While you follow trends, don't copy the whole thing; try adding your innovation to style, keep it different and keep experimenting.

The quality of your surroundings is also an important key; make sure you have an appropriate background and proper light to enhance your video.

If you are serious about your content, you can invest in accessories like a ring light, a good phone and a backdrop.

Record multiple videos, don't go for one shot, try two to the takes, choose the perfect one to post.
Now, If you want to check the trending hashtags on tiktok then check out Trending Tiktok Hashtags. Here is the list of trending tik tok songs:
1. Makeba by Jain
2. Mac Miller – The Spins
3. Stephen Sanchez – Until I Found You
4. Kikimoteleba,TIGINI 
5. One Direction – Night Changes
6. Sway
7. Pasoori | Ali Sethi x Shae Gill
8. Saare Bolo Bewafa Song
9. Alec Benjamin – Let Me Down Slowly
10. Doja Cat – Get Into It 
11. Abcdefu GAYLE
12. Do it to it
13. I am women
14. Emily in Paris
15. Acraze do it to it
16. Banna Re | Chitralekha Sen ft DJ Shadow Duba
17. Harrdy Sandhu – Bijlee Bijlee
18. Badshah – Jugnu (Official Video)
19. Busta Rhymes – Touch It (TikTok Remix 2021)
20. Harry Styles – Watermelon Sugar (Official Video
21. Dua Lipa – Levitating Featuring DaBaby (Official Music Video)
22. Deathbed (coffee for your head TikTok song) by Powfu
23. Liggi by Ritviz
Liggi song by Ritviz is used in marriage / weddings but now has gone viral in most of the trending tiktok videos that we see in 2020.
24. Astronomia (Coffin Dance Song on TikTok)
The Astronomia song which was created 5 years ago has now gone viral in some of the funny memes that you also know as the coffin dance song. Take a look at this video to enjoy it.
Also if you're looking for, here's the original viral song.
25. Indila by Dernière Danse – TikTok Joker Song Used by Rizxtarr
The Indila song is used in many popular tiktok videos today but it has been made viral by the Indian joker named rizxtar. If you're tried searching for this song, we've got it prepared for you.
26. Yummy by Justin Bieber
27. I Like Me Better by Lauv
28. rampoline by Shaed ft. Zayn
29. Chal Bombay Vs Cradles – Divine
30. Tera Baap Aya by Commando 3
31. Haare Haare TikTok Song
32. Tra Tra by Nfasis
33.Dheeme Dheeme by Tony Kakkar
Also Check: Compliments for Girls
34. Roxanne by Arizona Zervas
35. Garmi – Street Dancer 3
36. Nagin by Vayu, Aastha Gill, Akasa, Puri
37. Ayy Macarena by Tyga
38. Machayenge by Emiway
39. Bad Guy by Billie Eilish
40. Bagaikan Langit – 54321 Go TikTok Song
41. Someone You Loved by Lewis Capaldi
42. Level Up TikTok song by Ciara
43. Falling by Trevor Daniel
44. Make You Mine (Put Your Hand in Mine) by Public
45. Fell out of love by Miggy
46 Banana by Conkarah – Most Popular Song on Tiktok Right Now
47. Melanie Martinez – Play Date
48. Surrender by Natalie Taylor
49. Circles by Post Malone
50. Pogiren by Mugen Rao – TikTok Viral by Anjaneyulu (AJU_07)
51. Laung da Lashkara by Patiala House
52. Tere Nainon Mein by Bilz & Kashif
53. Awara Hoon (Remix) | I L L U S I O N
54. Kina – Can We Kiss Forever?
55. Tera Nasha by Bilz & Kashif
56. Teri Raahon Se – Sunil & Shilpa Shetty in Dhadkan
57. Katilana Teri Ankhein by Shivam Grover ft. Vassundhara Pandita
58. Satisfya by Imran khan
59. Alex & Rus
60. Aankhein Teri in Anwar
This latest list of songs for making tiktok videos will definitely help you make great videos and let you stay trending with rest of the Tiktok influencers.