If you are using Snapchat filters for taking selfies, you must be aware of the best of them. Indeed, there are thousands if not hundreds of filters available to you, but not all are perfect for selfies. In this post, we'll be sharing with you only the best filters on Snapchat that you can use to capture great selfies.
Snapchat selfies filters allow users to add a unique touch to every photo looks naturally beautiful. The platform has evolved much further than funny lenses and is now also a way to try different make-up virtually to decide your perfect look. 
You want that selfie filters to look your best version, to make you feel confident with your style, or to impress someone. Whether you want a filter that allows you to try distinct styles or one that is specifically for girls only, in this list we try to cover the best filters in one place. 
Snapchat Selfie Filters For Natural Looks
Want to enhance your natural beauty? Maybe you want to try lenses that no one can recognize that you used as a filter. Here are some best Snapchat filters that make your selfies natural and most importantly which highlight your inner beauty. Try these filters and lenses that add the look you best your natural self by adding effects that suit your skin tone.
Simple & Cute Lens
Natural Glow Lens
Natural Gleam Lens 
Simple Selfie Lens 
Natural Makeup Lens 

Also read: Trending Snapchat Names To Become Popular
Best Snapchat Filters For Selfies Guys
Yes, there are specific filters that are limited only to men. These are not filters that add some makeup or accessories to snap, but ones that make men look perfect with their unique features. When you want to check your beard look to want to have just a mustache, these filters are something that you can experience your look and style with.
Mustaches Lens 
Retro Look Lens 
Funny mustaches Lens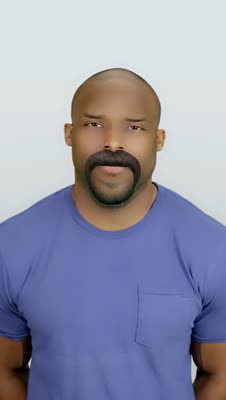 Classic men Lens 
Bald Men Lens 
Fashion Sunglasses Lens 
Best Snapchat Selfie Filters For Girls
Want to add different looks and shades to your selfies? Indeed, Snapchat has a bunch of the lenses and filters to try out. That you can choose based on your personality and need at the moment. Whether you want to take beautiful selfies of yourself or to apply makeup virtually first, these selfie filters will help. 
Pink Hair and Glasses Lens 
Blush Tone Lens 
Glam Look Lens
Pink Heart Filter Lens 
Alone Girls Lens 
Hair Girl Lens 
Pout Cute Mood Lens 
Also read: Trending Snapchat Streak Emojis
Perfect Snapchat Filters For Mirror Selfies
Image-sharing platforms like Instagram and Snapchat, and mirror selfie is a popular trend. While on Snapchat many filters can give an extra touch to your selfie and make it look more creative. Take the best aesthetic mirror selfies with this filter on Snapchat. Plus, this isn't only about mirrors, but the different features and styles of such filters will make your mirror selfie look more perfect than your regular clicks.
Mirror aesthetic Lens 
Snowflakes Mirror Lens 
Beauty Mirror Lens 
Vanity Frame Lens 
Mirror selfie Lens
Mirrored Delay Lens 
Snapchat Selfie Filters For Beauty
In search of snapchat filters that can enhance your beauty in selfies? We got the perfect list for you here. This will help you to sharpen your facial features and help you take stunning selfies. Here are the Snapchat selfies filters that are so vibrant that you will help to choose a perfect style based on your event or personality.  
Makeup Lens 
Red Lips Lens 
Mega Lashes Lens 
Pencil Hairbuns Lens 
Valentine's Day Makeup Lens 
Makeup no makeup Lens 
Also read: Trending Snapchat Hashtags For Your Snaps
Final thoughts
Now all you need is the best snapchat filters that meet your personality, look, and mood at the moment. if you're looking to play with some makeup shades or want to try daring looks, filters are the way to do it first. 
Well, this might be the end of the post, but a list of the best selfie filters on snapchat is always there. Along with Snapchat and users frequently add new filters and lenses to make their snaps even more beautiful and perfect. 
You could search for the filters that you want to apply to your pictures or want to take selfies with. Else, we keep adding the new trending and the best snapchat filters for selfies you need here, so stay tuned!