Whenever you're planning to post something, your first question would probably be, do hashtags even work on Facebook and if they do, what is the best approach to use them in your campaign posts?
This post is just for you if you want to know how and which hashtags should be used on Facebook. Moreover, we also are going to share the list of trending hashtags on Facebook which you just copy-paste or for better reach and engagement. 
Do Facebook Hashtags Work?
It's quite confusing when it comes to using the hashtags on Facebook. Some groups completely avoid using them, as they found it useless. While some use it only when it's fit for the content. 
But, the shortest answer to the main question is, Maybe. Yes, you heard it right. 
If you use hashtags within the limit and add them to your content based on your trending topics, it will make your post more visible to the right audience. Whereas, if you overdo it, then it may decrease your post reach, as found from the most stats. 
Smart marketers know how to apply the right hashtags strategies on Facebook including other social media platforms. 
So, feel free to use hashtags on Facebook. 
List of Facebook Hashtags Based On Your Post's Type
Well, it's not a good idea to only use popular hashtags with the hope that they will fetch you more impressions and engagements. Especially when you're working for marketing goals, then certainly you want to get found on the targeted audience rather than the mass. If you are looking for specific but relevant hashtags to your industry niche then this is the perfect list for you.
Facebook Hashtags for Fashion
Whether you're a social media influencer or agency, having the right set of hashtags of a fashion niche is a must. Don't look anywhere here are the top hashtags that you can use on Facebook as well as on Instagram, too. 
#Fashion

#Style

#Outfit

#Fashionable 

#Stylish 

#Model 

#Outfitoftheday 

#FashionPost 

#Beautiful 

#Streetstyle

#Dress

#Fashionstyle

#Beauty 

#Makeupoftheday

#fashionlovers 

#fashionista
Read next: Trending Wedding Hashtags for Instagram & Facebook
Health & Fitness Hashtags for Facebook
If you're associated with the wellness, health, and fitness niche then the given hashtags make the best sense to use in your post. Because these hashtags are quite popular in the health industry.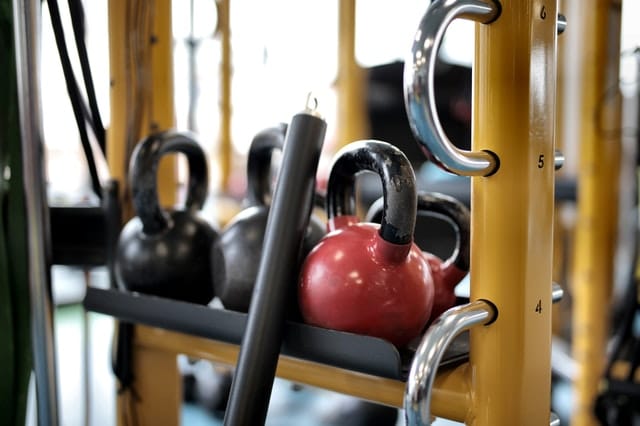 #Health 

#Fitness 

#Wellness 

#Healthy 

#Gym 

#Exercise

#Fitfam

#WeightLoss

#FatLoss 

#Healthyliving

#Happiness
Facebook Hashtags for Travel Pictures
When it comes to travel-niche their content has to be the best to work great on any social media, when you're done creating the best post then don't forget to add the relevant travel hashtags to expand its reach on Facebook. 
#Travel 

#Traveling 

#Travelmore 

#Explore

#Solotravel 

#Nature 

#Traveller 

#Trip 

#Adventure

#Nomads

#Vacation

#Holiday

#Travelguide

#Places
Read next: Trending Pinterest Hashtags to Get More Pins Now
Trending Hashtags for Facebook Food Bloggers
Attention, nutritionists and food bloggers! Our next list is the perfect match for you. These are some top trending facebook hashtags related to your food and healthy eating posts. 
#Food

#Foodblogger

#Foodie 

#Yummy

#Homemade

#FoodBlog

#Dinner

#Lunch

#Breakfast

#Foodlovers 

#Foodoftheday

#Delicious

#Foodlove

#Foodpics

#Foodgram

#Desert

#Vegan

#Streetfood
Hashtags for B2B Page on Facebook 
If you're using Facebook to reach out to your targeted audience and collect leads from the campaign, then make sure you use the right keywords/hashtags on Facebook. Here are some of the top hashtags that you can use based on your post type.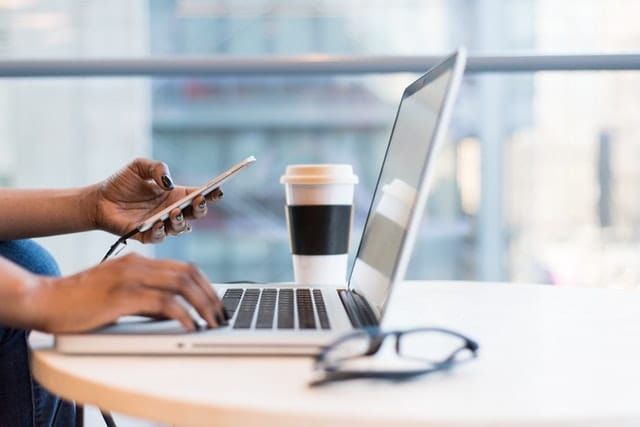 #B2B

#Business

#Smallbusiness

#Startup

#BusinessTips

#Marketing

#Ecommerce 

#Entrepreneur 

#Businessowner 

#Networking

#Marketingdigital

#Forex

#Socialmediamarketing

#Businessman

#Trading 

#Financialfreedom
Read next: Trending LinkedIn Hashtags to Expand your network
Trending Hashtags on Facebook Right Now
Earlier, we got some great hashtags that are highly targeted and relevant to particular industries and niches that are ideally used by most of the influencers and bloggers of a specific niche. But, if you want to get viral on social media and grab mass attention, then using such viral and trending hashtags is the better option. 
Don't worry, we have shared a list of trending Facebook hashtags next. But, make sure you create the right post according to events, viral topics and most importantly, such trends are relevant to your industry overall.  
#Facebook 

#Instagram 

#Whatsapp

#Music 

#India

#K

#Covid 

#trending

#News

#Love

#Bhfyp

#Positivevibes
Popular Facebook Hashtags for Better Reach
Presenting the list of the most popular hashtags on Facebook that you can use on your post to get mass attention, as these are quite popular topics on the platform. This will help you to get more likes, shares, and engagements on your posts.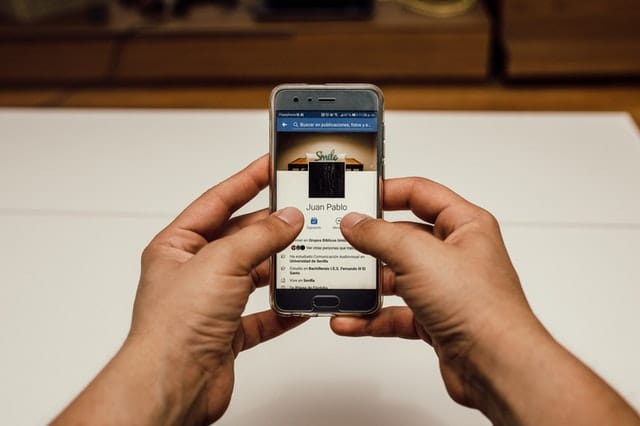 #Like

#SocialMedia

#Memes

#Popular

#FacebookLive

#Trends

#Facebook

#Live

#FacebookMarketing

#FacebookAds

#Nice 

#Cute
Read next: Trending Instagram Hashtags to Boost Engagement
Daily Hashtags for Facebook
Well, we already know that day-wise hashtags work great on Instagram. But yes, you can use them on Facebook as well. Take a look at some best daily hashtags for Facebook that you can add to your post. As a brand and a great deal on a particular day, you can use the right hashtags to acquire the targeted attention.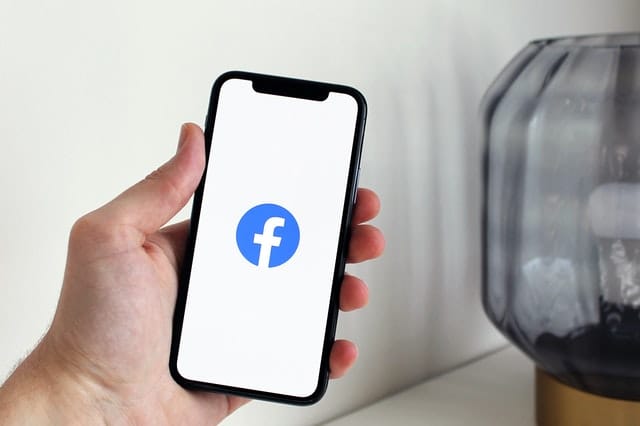 #MondayMotivation

#MondayBlues

#MindfulMonday

#TipTuesday 

#TechTuesday 

#TravelTuesday

#WorkoutWednesday 

#WellnessWednesday

#Winesday 

 

#ThrowbackThursday

#ThirstyThursday

#ThursdayThoughts

#FashionFriday

#FitnessFriday

#FridayNigh

#SaturdayStyle

#SaturdaySale

#SaturdayNightFever

#SundayFunday

#SelfieSunday
Trending Facebook Hashtags for Likes
If your ultimate purpose is to grow your Fb page with more likes and engagements or meet like-minded people, then using the right hashtags is the best method. So, in this list, you will find the best list of hashtags that drives you a good amount of likes when done right. 
#facebook 

#like 

#memes

#facebooklive 

#facebookpage 

#facebooklike

#likeforlikes

#k

#likesback

#morelikes

#likes 

#instagram

#followme

#instalike

#likeforfollow
FacebookHashtags For Clothing Brands
If you plan to promote your clothing business on Facebook, you can run paid ads. Whereas, by creating engaging posts, you can also gain attention organically. Just you need to have the right set of hashtags related to clothing on Facebook. 
#clothing

#apparel 

#clothes

#clothingline

 #clothingbrand 

#clothingstore 

#clothingcompany 

#mensfashion 

#clothingmanufacturer

#fashionstyle

#customclothing 

#streetwear

#everydayfashion

#clothingdesigner
If you want to connect with your Facebook fans and friends at great level, then be sure check the list of the best facebook comments to leave on your friends' posts or updates.
Reasons to Use Facebook Hashtags in Your Posts
The first and foremost reach to use hashtags in your Facebook post is to give it a boost and make it available to targeted audiences who are looking for a certain topic on the platform. 
Think hashtags as a folder on your computer, just like every folder contains a similar file and content type, hashtags combine your post in a certain group. It also makes your posts easy to find via relevant hashtags search.   
If you want to popular topics on Twitter, we just have posted a dedicated article on Trending twitter hashtags, you can read that, as well.
Along with boosting post reach, popular brands consider using the hashtags in their Facebook post to make it available to the audience which connects with their brands already. Moreover, branded hashtags also allow companies to directly connect with the existing and present audience to guide them right. 
How to Use Hashtags on Facebook?
Before straightway using any popular and trending hashtags on Facebook, you should also know the right way to add them in the post. So, here I'm sharing how you can use Facebook hashtags in your posts to serve the ultimate purpose. 
1. Use the ones that are relevant to your content.
The purpose of using a hashtag is to make your content in front of the right audience who searches for a specific topic. So, make sure you use the relevant hashtags that perfectly match your content and context within.
From viral news to huge sports events, many occasional and popular hashtags give you the best opportunity to easily push your content to the right audience. Depending on your content type and industry niche you can track popular hashtags for maximum visibility. 
3. Have a list of topical and industry categories.
You simply can't use any random trending hashtags on your post and expect it to get an impression, too. Instead of that, you better have a list of hashtags that specifically matches your industry alone. Having a prepared list of the best hashtags will end up saving your time and efforts to find the hashtag at the last moment.
4. Avoid hashtag spamming. 
Facebook is not liberal when it comes to hashtags policy as compared to Instagram. If you overdo the use of unnecessary hashtags in your post, chances are your post might not even get the average views and so the engagements that you normally get. So make sure to not overuse trending hashtags on Facebook. 
5. The less you use, the better it will be.
Okay, so now you know it's not good to use too many hashtags. But the main point is, how many Facebook hashtags should you use in a single post. The best practice is to use 1 to 3 hashtags in your caption that are highly relevant to make it work. 
After knowing the best approach to use Facebook hashtags so far, we are going to present the most awaited & regularly updated list of top trending facebook hashtags to improve your post visibility plus to make the most out of your content strategies. 
As you know, in order to make hashtags work on Facebook, you better use the relevant ones. So, depending on your industry and niche, pick the right hashtags from any of the classified lists below.
Read next: Trending YouTube Hashtags to Boost Views (with Examples)
Final thoughts: 
So, that is what we want to share about the Facebook hashtags. 
We hope you learn something new from today's post. Plus, you're now ready to apply the trending hashtag in your next Fb pictures, posts, and campaigns. 
Let us know what's your best practice to use hashtags on Facebook. We also like to hear your thoughts. You can share them in the comments section below.