Pinterest has always been a hub for both fashion lovers and makers, from inspiration for new ideas to latest launches and trends. Pinterest has always been a favourite platform for creative people, various businesses and brands use this platform to feature latest collection updates. Pinterest also brings great opportunities to influencers, they can get several ideas on trending must try outfits on pinterest in 2021.
To save you from long surfing on pinterest we shortlisted some of them for you. Here are some crazy and must try outfit trends:
Trending Outfits on Pinterest  
1. Comfy Loungewear Are Not Leaving Soon
There can be several things we missed in the pandemic but there were some good things that came in our way, and these comfy loungewear was one of the best. Just like work-from-home is the new normal, being in comfortable clothes has become the new normal.
According to a research, the industry saw an 80% increase in loungewear demand and this figure is enough to prove the trend isn't leaving us soon. 
Talking about the colours both funky shades like green, pink, purple with illustration and neutral shades like grey, brown are in trend.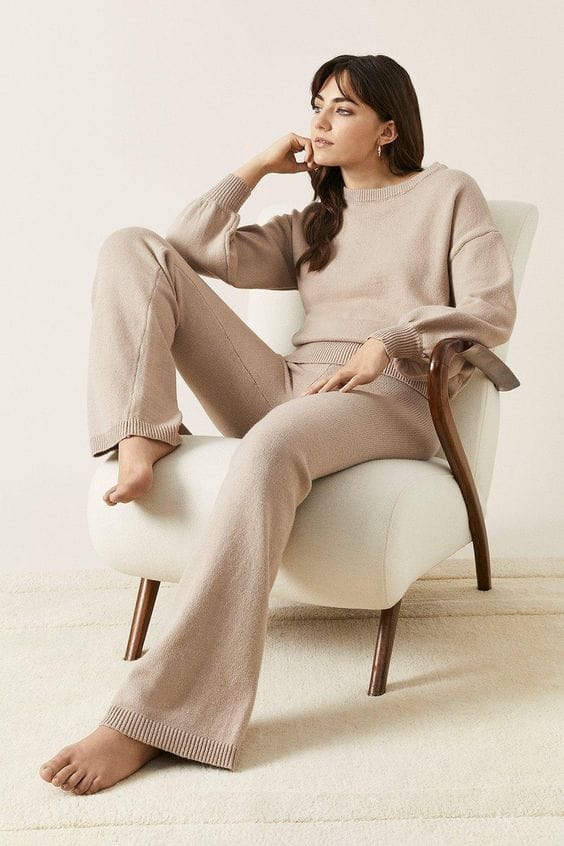 2. Shackets Setting New Trends
Shackets can be said as a hybrid combination of blazer and shirt which has become one of the favourite styling elements for stylists. 
Perfect for winters, not bulky and heavy like a coat and not light as a shirt, these shackets are all around trending on pinterest. You can style them with high waist pants and turtleneck sweatshirts.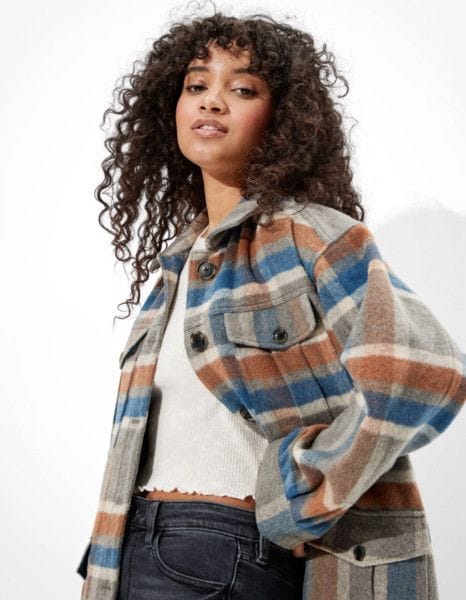 3. Short Cardigan is our new love
Short cardigans are back, and you will see them all around on Pinterest and social media this year. Right from the 90's these cardigans are buzzing all around with a modern twist including the same colour tiny buttons.
Millennials are loving these cardigans in pastel and neutral hues. You can pair them with bell bottoms, vintage jeans and high-waisted pants too. You can also use this as an upper layer with a dress.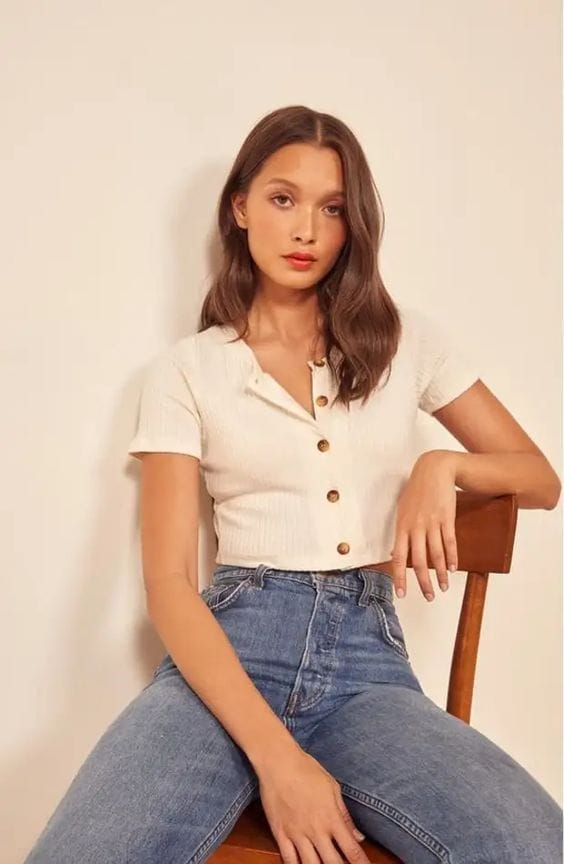 Read next: Fashion Styles That Can Make You Look Gorgeous
4. Skirts are Gen-Z Favourite
I guess millennials can not let go of skirts from street to parties to our Pinterest walls; they are everywhere. Talking about the trending one in 2021 pleated are here to stay, looking super elegant with satin shirts and tops.
Along with them mini pencil, wrap and asymmetrical are on the trending list. You can go for multiple styles with them.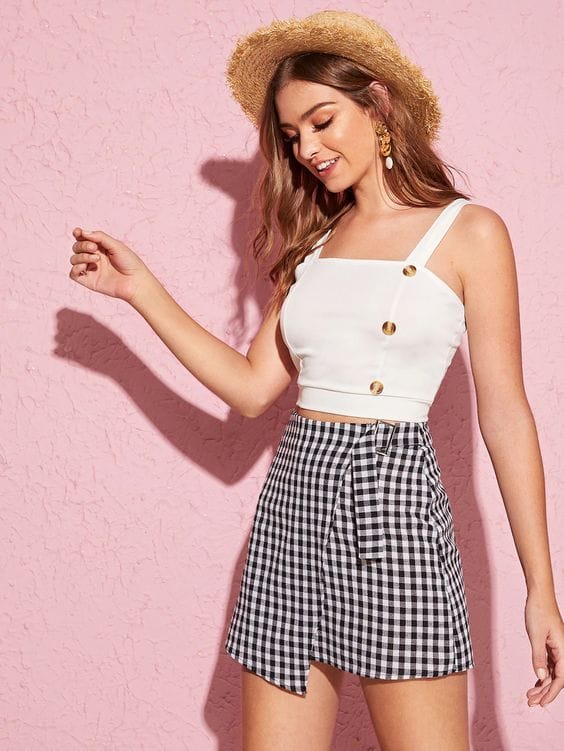 5. Layering makes it sassy
Layering is styling with multiple garments and no doubt that Pinterest is flooded with this. Especially the winter wear, trousers with high neck sweaters, overcoat and of course a long soft scarf with suede or leather boots.
6. Puffed Sleeves Still Talk of The Town
I don't think we can get over with the puffed sleeves trend so easily, puffed sleeves are still a trend on fashion streets. We love them as they add a sudden styling and glam element without doing much and are easy to carry. You can style them with high waist jeans and stilettos, and you are ready to party!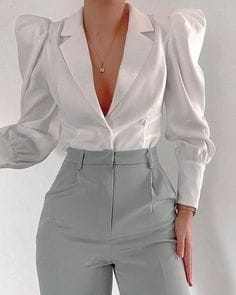 Read next: Helpful Tips for Building Your Own Fashion Brand
7. Oversized Jackets and Blazers are Synonyms of Comfort
I guess no one can deny the fact that oversize clothing is super comfy and stylish. You can style them in multiple ways, you can also try layering with them. Blazer gives a bossy look to your outfit,a common trend on Pinterest that I saw with blazers and jackets is while styling people love using belts with show curves, wearing them with crop tops or layering with dresses.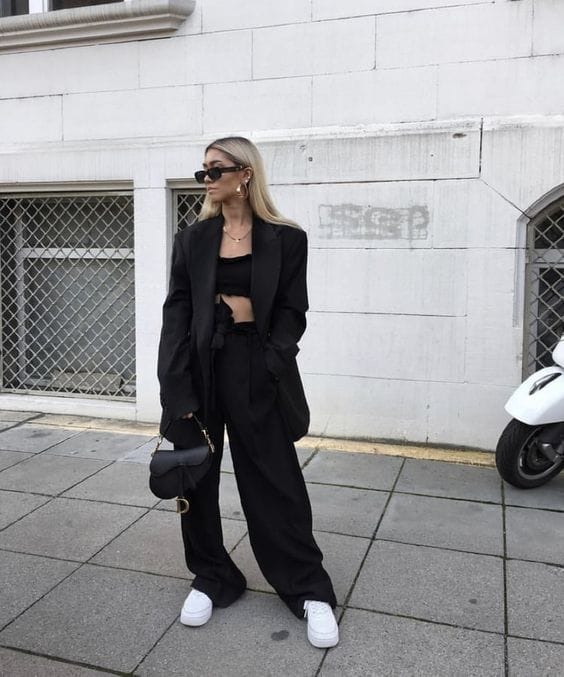 Trending Accessories with Outfits on Pinterest
Accessories are one of the important elements in styling that you cannot ignore or let go. Some of them are like cherry on top and some are like most crucial in the styling. 4 of the accessories that are buzzing on the Pinterest wall are-
1. Chain Layering
Once we used to love a minimal chain with a small locket but today just like layers in clothing people are also layering chains. On Pinterest, we saw chains in multiple sizes or in the same size with different lockets are trending, especially golden chains.
2. Belts
Belts have become a must add on in styling these days. Either with pants or to wrap around on blazers and dresses. Available in somany designs you can try somany experiments with belts for sure.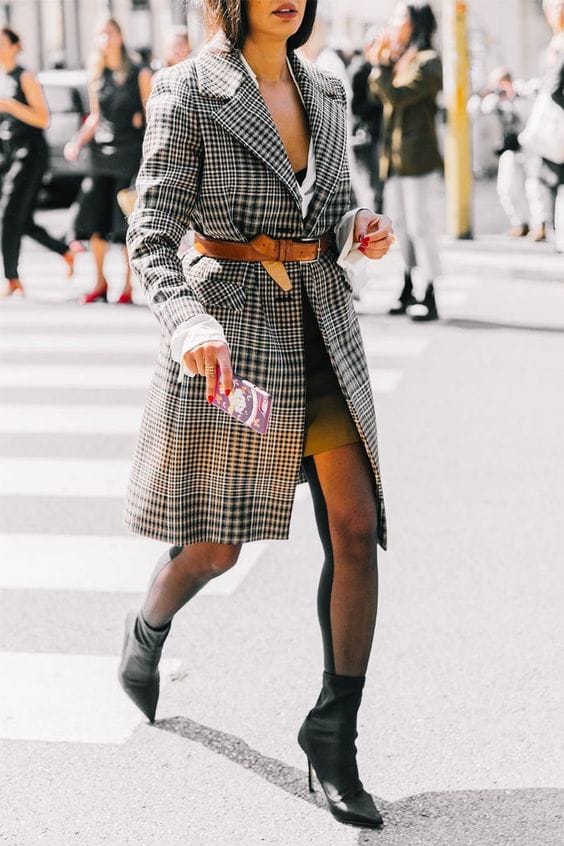 Read next: Trending Eyeglasses Frames for Women In 2021
3. Short Strap Bags
Recollecting our memories of the 2000's these short strap half circle bags are back; and looking at brands giving multiple options in these, I am sure style is here to stay for a long term.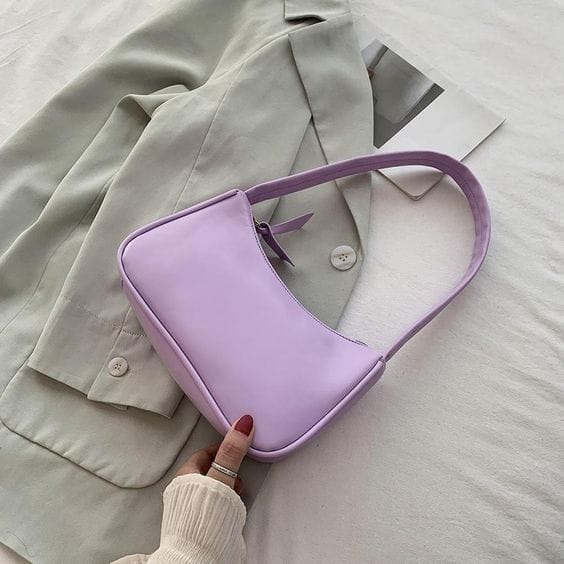 4. Tractor Boot
Order right from farm to styling street these boots are one of the coolest trends in the footwear world. Brands like Zara, H&M to luxury brands like Balenciaga are bringing their own styles in tractor boots.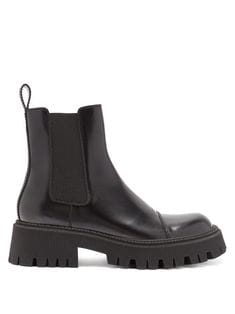 Read next: First Date Outfit Ideas for Women (with Photos!)
Final thoughts
So these were some popular styles that I loved on pinterest, you can surely adapt any one from the above for your styling. Which one is your favourite? Do let us know in the comment section.