Which degree course should I pursue after the 12th class?
One of the most common questions a high school student searches for. Choosing the correct degree and course is one of the most crucial decisions in every student's life. In countries like India, students pass out from 12th in three main streams namely Science, Commerce & Arts and most of them choose a degree course that lies under these three streams.
Awareness and exposure opened so many new gates for this and coming generation, and multiple educational institutes have started new degree programs. Although, when we talk about trending degrees, mainstream courses like engineering, medicine, law, and business studies are still on top as accepted by the masses.
For the students looking for trending degree programs for bachelor's, here are some trending courses you should definitely consider:
7 Trending Courses After 12th Commerce:
The Commerce field mainly belongs to business management, finance, and accounting, it opens gates for so many related opportunities. Options aren't limited to commerce, only students can switch to various other fields like art, law, and civil too.
Here are some degree programs that a commerce student can prepare for:
1. B.Com (Bachelor of Commerce)
Bachelor of Commerce is a 3-year degree course chosen by most of the students commonly. This course provides knowledge of human resources, business management, accounts and finance, economics, and computer after degree courses. You can choose to specialize in any of the above fields.
2. CMA (Cost and Management Accountant)
Cost and Management course is one of the less known courses, this degree course combines the knowledge of CA, CS provided by the Institute of Chartered Accountants of India. With this trending course after 12th, students can specialize in cost and management accounting, fundamentals of business law like commercial and industrial, business law, and ethics.
3. CS (Company Secretary)
Company Secretary is a certification course similar to Chartered Accountant provided by the Institute of Company Secretaries of India (ICSI). With this trending degree after 12th, students clear various levels of CS, students who have an interest in theoretical knowledge and law can pursue this course. It used to be one of the best career options for commerce streams.
4. CA (Chartered Accountant)
Chartered Accountant is a professional certification course provided by the institute of chartered accountants of Indian administrators. With this popular course, students again need to clear different levels but the difficulty levels keep on increasing.
We won't say it's an easy trending course to choose, especially after completing your 12th commerce. This course mainly focuses on Accounting, cost accounting, business laws ethics, corporate law, and strategic management.
5. Certified Financial Planner (CFP)
Supervised by the financial planning standard board India, a certified financial planner is one of the best career options for commerce students. Students who have an interest in financial planning can choose this course, it provides expertise in areas like taxes, financial planning, insurance, retirement, and estate planning.
6. BBA (Bachelor of Business Administration)
Students with a keen interest in business administration can choose BBA after completing their 12th class. It is a three-year undergraduate program where students can specialize in principles of business and its administration. Students can also learn about operations in the corporate world, planning, and laws.
Read next: 100+ Trending Presentation Topics for MBA Students
13 Trending Degrees After 12th for Science Stream
The Science stream is a technical stream that provides a huge number of career options to its students. There are 2 main combinations from science – PCM (physics, chemistry math), PCB (physics chemistry, and biology) where one stream leads to the engineering and the technical world the other leads to medicine and pharma.
Here are some top courses that students from the PCM stream can go for-
1. Electrical and Electronic Engineering
With day-to-day innovation and development, electrical and electronic engineering is one of the most popular and trending options for students. It provides knowledge of designing, testing, supervising electrical systems in manufacturing units. It also provides knowledge to create electrical equipment, navigation, motors, and so on.
2. B.Tech in Aeronautical Engineering
Aeronautical engineering is a part of aerospace engineering. It is a four-year course, one of the trending degree courses among students. Through this course, students can learn about new technologies and innovation in the field of spacecraft, satellites, and aircraft, frameworks of aircraft, etc.
3. B.Sc. (Bachelor of Science)
Bachelor in Science is a popular 3-year degree program after 12th, this degree is provided by many govt. as well as private colleges. Students can specialize in subjects like physics & chemistry which opens up opportunities like technical writers, content developers, researchers, and so on.
4. Ethical Hacker
A career in ethical hacking is becoming popular with emerging trends in technology, many institutes provide courses in the art of hacking. In the age of the internet and the increase in cybercrime, this course opens multiple job opportunities which are not usually available for everyone. With ethical hacking certification, you can apply for Govt. jobs as well.
5. B.Arch. (Bachelor of Architecture)
Bachelor of Architecture is a 5-year degree program and is surely one of the best options out there. It combines creativity and technical knowledge to construct a building.
With this trending degree, you can learn how to plan the structure of buildings, technicalities, costing, and other related knowledge. You can start your own architecture business or join leading construction companies.
6. B.Sc. in Defense Studies
Bachelor of Science in Defense Studies is also one of the leading courses to pursue after 12th, it is a 3-year degree course where you can learn about defense technology. 
The military opens so many job opportunities to develop and maintain their technology. There are military scientists, developer researchers, and so on. You can choose this course to serve the defense of your country.
7. B.Sc in Computer Science
This is a 3-year degree program with so much scope, as students learn about computer applications, software as well as hardware. Software & apps have become an essential part of our lives and within this course, you can learn how to develop them. You can get well-paid jobs like system scientists, artificial intelligence, and machine learning. This top degree course is available in both private and government colleges.
Read next: 118 Trending Presentation Topics for Engineering Students
Courses for PCB(Physics Chemistry Biology) Students- 
1. B.Sc. in Agriculture
We all know India is an agriculture-oriented country and with time the incline towards agriculture is increasing. Bachelor of Science in Agriculture has a lot of scope in upcoming years. 
This is a 4-years course and has a multi-disciplinary approach teaching students about plants, biochemistry, crops management, pests, agriculture research, and more.
2. B.Sc in Biomedical
B.Sc in Biomedical is a three-year undergraduate program. This course compiles a study of the functioning of the human body, making of diagnostic tools, and therapeutic strategies to cure diseases. This trending course also helps to study different diseases and their mechanisms. Students who have passed out 12th standard can make their career in medical coding, professor, Govt. job in the medical sector, and database management.
3. B.Sc in Clinical Psychology
B.Sc in Clinical Psychology is again a 3-year degree program with a lot of scopes and new opportunities. This branch teaches about mental disorder diagnoses, their treatment, and prevention. 
Professionals from this field are known as psychologists, they help people to cure mental illness and can prescribe medicines too. They can work in hospitals, rehabilitation centers, counseling centers and can also set up their own clinic after some years of experience.
4. B.Sc in Nutritionist and Dietetics
Bachelor of Science in Nutritionist and Dietetics is a three-year degree program. Here, students learn about food, its effects on the human body, and how it can be beneficial or harmful for an individual.
As a nutritionist, there is a huge scope in coming years, considering everyone wants to improve their health and as a professional, you can transform their body, health, and life. This degree can open a lot of doors as a professional, you can be a nutritionist, dietician, food technologist, and much more.
5. MBBS
While discussing scope and degree options after PCB how can we forget about MBBS! One of the most designated degrees and famous courses, MBBS gives you a degree of doctor, and the demand for this trending course cannot decrease. The duration of this top course is 5 years where students are taught about the human body, drugs formulation and use, medicine, human anatomy and so much more.
6. BAMS (Bachelor of Ayurvedic Medicine and Surgery)
BAMS is a five and half year doctorate program that provides specialization in ayurvedic medicine and surgery. This course is considered equivalent to an MBBS degree and looking at the incline towards Ayurveda, we can surely say that this course has got a huge scope. These days there is so much demand for BAMS graduates in hospitals as well as Ayurvedic Pharmaceuticals which surely makes it a course to consider.
Read next: 91 Trending Presentation Topics for General Presentation
5 Trending Humanities and Arts Degrees:
Humanities and arts is another stream chosen by students in 11th class, usually, students who are looking to make their career in art and civil field choose this stream. Art and humanities also have so many career options that you can opt for.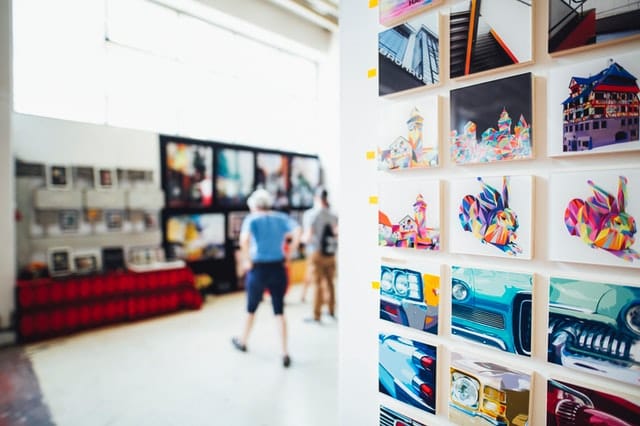 1. Mass Communication
This is one of the most trending fields in this generation with one-year diploma courses as well as degree courses in mass communication. Diplomas are for one year usually and degree programs are for 3 years. 
Mass Communication-related programs open opportunities in journalism, media houses, social work, news reading, and other related fields.
2. Law Courses to become a lawyer after 12th class
Law courses are one of the best options for your career. Students specialize in various laws, amendments, acts, and other elements of the constitution. There are multiple options like corporate law, criminal law, etc. duration of degree programs are 3 years and 5 years depending upon what you choose. LLB is for three years whereas B.A.LL.B, B.Sc. LL.B, B.Com. LL.B is for 5 years.  Talking about your career as a professional – you can practice in court, join a legal firm, corporate office or start your own law consulting firm.
3. BA in Languages
BA in foreign languages is a trending 3 years course, graduating in languages has so many perks, students can choose one language to specialize in. 
This degree includes details about the culture, traditions, history, and other research about language. Talking about job opportunities, a graduate from BA can work as a translator, join an MNC, Govt. department as well as become a professor.
4. BHM (Bachelor in Hotel Management)
With the rise in tourism in various counties, scope in the hotel industry has boomed as everyone is ready to pay a premium for unique & quality food that they couldn't easily get anywhere else.,
Bachelor in hotel management is a 3-year degree program. This popular course includes catering, desk management, cooking, room service management, bar as well as desk management. Students can get a job in hotels, restaurants, teach cooking online, own business cruise ships and so much more.
5. B.Des. (Bachelor in Fashion Designing)
The apparel industry is rising day by day as fashion has become a huge part of our lifestyle. Bachelor of Designing is a 4-year degree program but in some colleges,, it can also be completed in 3 years. There is both Govt. and private colleges for this program allowing students to learn about apparel making process, fashion trends, management, manufacturing, designing, and so on.
Further, they can choose to specialize in a particular sector. Graduates from B.Des can work in the private sector, retail, designing houses, film industry, or can start their own fashion designing/consulting company or brand.
Read next: 200+ Trending Presentation Topics for Students
Final thoughts: 
These were some trending degree programs that hold huge scope and learning opportunities for students who have completed their 12th class. After going through eligibility criteria you can choose or switch to another course like you can opt for fashion designing after passing out from PCM or even commerce.
Which trending degree are you planning to choose? Do let us know in the comments section.