Fitness has today become synonymous with a perfect figure fantasy. It is about eating less or jump-starting a fancy diet, or maybe going on weight loss pills too. Well, all of these are the ideas promoted primarily by the 'weight loss' industry. It indeed is an industry that has its roots spread deep into people's dream to look a certain way or carry a certain weight.
So, what exactly is fitness and why should it be the primary goal and looks and weight just a by-product of it.
As the preconceived notion, fitness does not mean lifting weights, rigorous gym workouts, or running a marathon. In fact, for an average person, it should mean, living life to the fullest. Now, this can only be possible if we are aware of the backbone that circumscribes our existence, the physical, mental and emotional health.
The change in lifestyle and dietary patterns are the major contributors to the overall degenerating health patterns. The rising concerns about child health and mental growth also indicate the need to check on what and how we eat and how we go about our day.
Let's take a look at what our Trending Fitness Influencers believe in :
From Just 'Working out' to 'Working In'
A Self Care essential, which was often ignored by a lot of us till COVID hit was: Working on nutrition, health, mental health, and immune function, etc.
The uncertainty, need for optimal health, better immune function in the past year revolutionized the health and wellness industry for good.
The trend has moved from just aiming to 'look' and aesthetic to being healthier, having an optimal immune function, relationship with food, relationship with self. The best part is, the grind to look aesthetic can go hand in hand with getting healthier. So it starts with revolutionizing the whole lifestyle.
Good nutrition is not just about eating less, it's about eating right to support one's goals and health, skin, hair, etc. For me as a coach, it's not just limited to eating right and working out. We have a very wide scope and it extends to: Sleeping better, managing stress, working on self-improvement, and working on one's thoughts.
The best part is, working on these compliments our fat loss or muscle gain journey along with the improved quality of life, productivity, and whatnot. So, I am a huge proponent of having a morning routine, pre-sleep routine, and mindfulness routine and over the past year, its value has skyrocketed. Although, these are basics but 'staying in' due to lockdown has helped a lot of us to start 'working in' which would pay dividends long term.
Now that vaccines are here and COVID is in control, it would be great to see the new 'Self Care' trend continued while life is getting back on track. 
It is a hard time for all of us, and we are all on the same ship. While there are many things to think about during this pandemic, my fitness and healthy lifestyle were some of the things I tried to maintain. 
At the beginning of the pandemic and within the lockdown, it was hard to stay consistent and train in a good way without a gym. And even when they opened the gyms and fitness centers, it was still uncomfortable to go and train like before.
I didn't have another choice other than working out at home and going for outdoor running. I honestly didn't think that it would be that good and enjoyable. In my home workouts, I aimed to train every other day, and because I don't have equipment and space for them, I aimed to do just bodyweight training. My workouts were full-body training, I chose 1-2 exercises per muscle group and did 3 sets of each for 12-15 reps. And to make it more enjoyable and challenge myself, I used to do circuits some days, for example 
Circuit 1: 30 jumping squats, 30 pushups, 30 burpees, 30 mountain climbers (each leg)
Circuit 2: 20 jumping squats, 20 pushups, 30 burpees, 20 mountain climbers (each leg)
Circuit 3: 10 jumping squats, 20 pushups, 10 burpees, 10 mountain climbers (each leg)
Circuit 4: 5 jumping squats, 5 pushups, 30 burpees, 5 mountain climbers (each leg)
Also, to make sure that I am challenging myself and doing progress I used a strategy called "beat the time" which means I aimed to end all the sets in less time each time I do the training.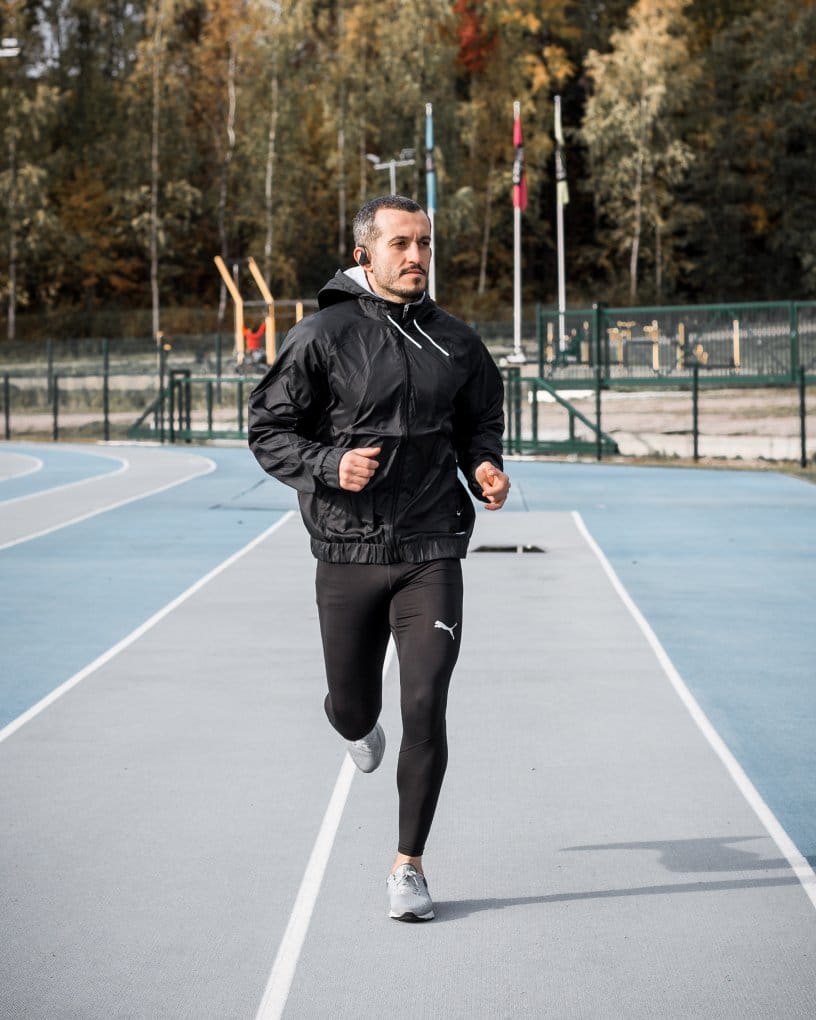 I'm now working with my friend Valtteri Rantanen (Certified Personal Trainer) on a fitness website to help people be fit and stay fit.
Also read: Influencers Reveal Fashion Trends for Women (Post Lockdown)
The pandemic had us all locked in our homes, and oh well, I could've sat, sulked, and indulged in Netflix & vegan ice creams but there's one good thing that came out of it, it allowed me to set up my home gym. You know what they say, there's always a silver lining for those who seek it.
What all equipment would I need? Where would I store it? Is it even worth it? Despite all these questions volleying around in my head, I dived in & it wasn't as difficult as I thought it would be.
Right now, all over the world, home workouts are at a whole new level. And as quickly as the world is adapting, for me, holding a barbell, lifting heavy weights, getting in good CrossFit workouts, all of that is super important. 
But before we got to that part, my terrace, i.e my new gym, needed a makeover, so I cracked open some old leftover paint cans, called a few friends over to help me paint in exchange for vegan desserts. Not only did we have a blast setting it up but I love how it turned out.
I rented out some equipment from my old training gym and we were off to a flyer.
Home workouts are here to stay and with many of us setting up our home gyms, here are a few things you can do to make your home training sessions interesting.
Dedicate a space to your training. It'll be just like the good old days when you got ready and went to the gym. Even if it's just a corner of your room, having a dedicated space can help with the mindset.
DIY – Do it Your Way. Now you can design your own home gym with your favorite colors, murals, and art. Go wild.
Explore new things. Whatever form of fitness you're into right now, there's always room to explore and learn new things. Who knows, you might surprise yourself.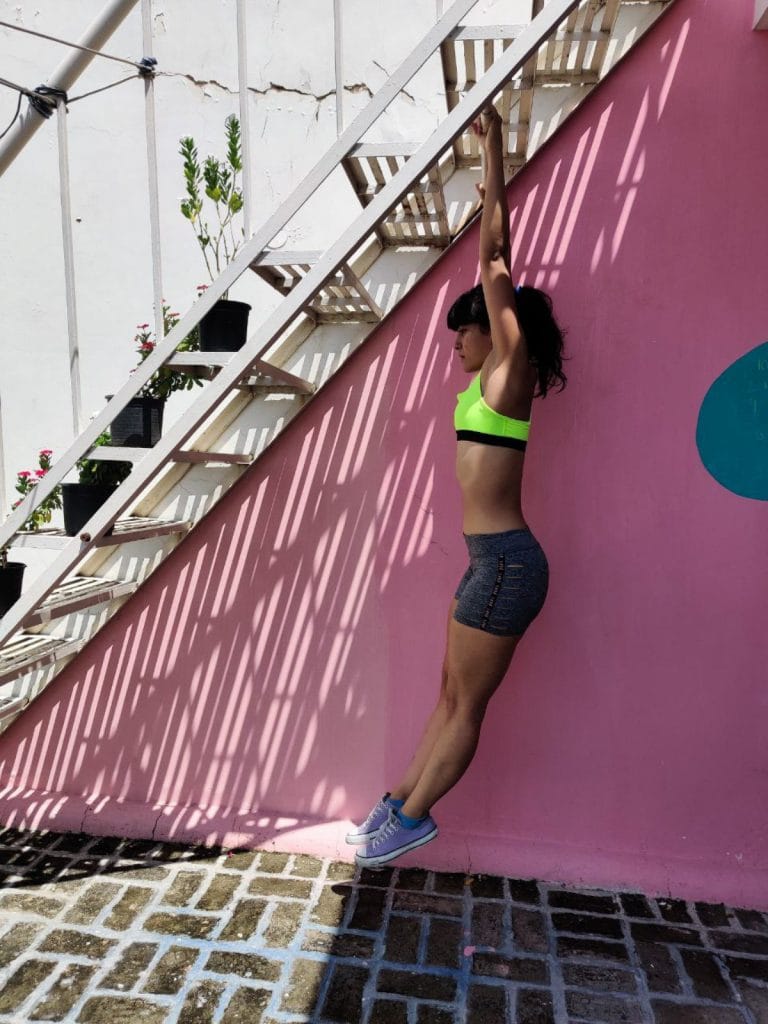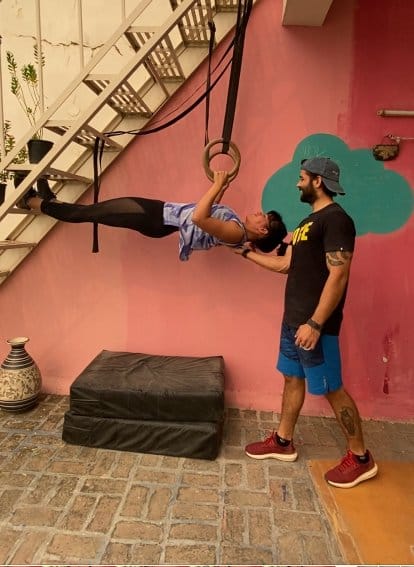 I am Sneha Nayak, I belong to a middle-class family. 
I was always enthusiastic about sports and other extracurricular activities and I also Excel in academics, because of this reason I had always chosen my studies over my interest in sports.
But my life completely changed when I got to know about my skills in contortion and yogasana. I am very much flexible from the beginning but I wasn't aware of this ability of mine. I was 15 when I knew about my skills/ abilities. After this, I started practicing yoga and contortion every day and started improving more and more. In this way, I got to learn how to bear the pain and get back to the practice even if you're hurt at the same time how to be patient with your body. I started practicing meditation and pranayam too. Eventually, I was improving spiritually and got a deeper connection with God. Practicing yoga and meditation has become part of my life and I always get a way to perform it. Whatever may be the adverse situation, I never skip my practice.
During this pandemic, I came to know about insta yogis who post videos or photos performing the art of yoga. From this, I got a way to show my talent to others and started my yoga page on Instagram and it's growing at a rapid rate, I think people love my content. I have thought about starting a YouTube channel to teach yoga for free because there are so many people who want to learn yoga and contortion but are unable to pay the high price of private classes.
Also read: 5 Ways to Live Healthy Life
Pandemic has affected our eating habits.
With restaurants being shut, we started focusing on homemade foods to satisfy our cravings. Good Health & immunity was one of the very important factors for us to fight COVID.
An important trend to suit the needs of the hour was to use social media for recipes. I tried making cookies, sandwiches, tikkis, and hummus with better and healthier ingredients. I made oats cookies, bread sandwiches, moong tikkis, and mango hummus and they turned out to be really tasty and healthy.
Preference for cooking at home has improved family attachment too, everyone in the family is trying their hand to try different dishes and enhancing cooking skills.
I invested in a few things like an air fryer and juice blender and used them efficiently. In the pre-covid world, eating out or consuming ready-to-eat processed foods was the norm due to the lack of time and convenience factor.
Cleaned, washed, boiled and well-cooked food is always highly followed in my family. Food rich in nutrients like protein, vitamins, and fiber is important for boosting immunity and we follow it religiously, I try to unjunk junk food by adding more protein or fiber to that particular dish. For example, in burgers instead of adding aloo tikka, we use rajma tikkis and make it wholesome both nutritionally and taste per se.
Good health and immunity, along with intrinsic factors, are greatly dependent on the food one consume and the lifestyle followed, a fact that came into prominence during the pandemic.
Here's why I'm grateful for the most dreaded year – 2020
In a true sense, people started understanding the value of a fit lifestyle.
The tough times taught us to be resilient towards challenges coming our way.
We learned to be thankful for everything we once took for granted.
The value of education was reinstated in everyone's mind as we were trying to learn something new.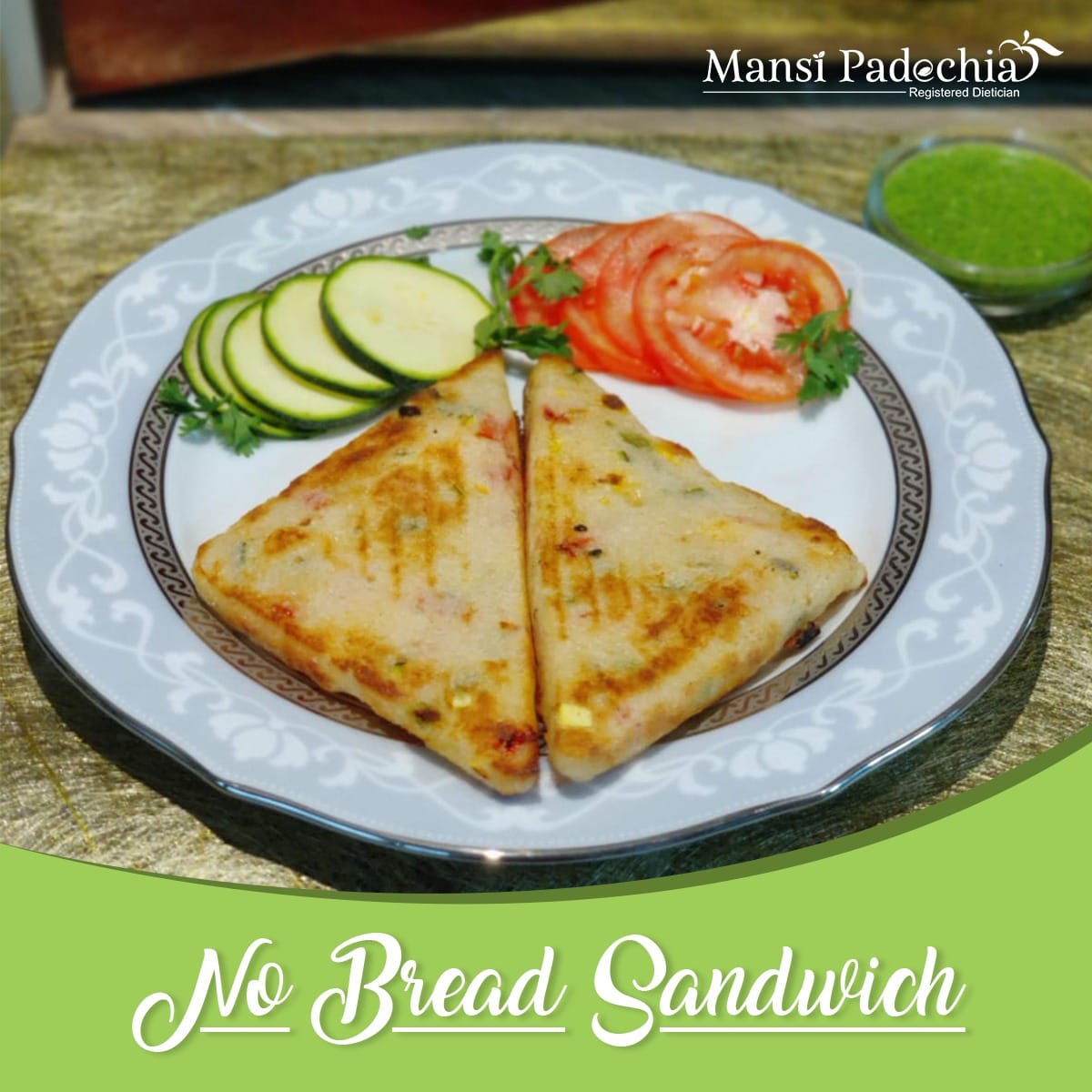 My name is Azra Khan and I am a nutritionist by profession. 
2020 taught us a lot of lessons and the major one is taking care of our health. Pandemic not just taught us to take care of our health but it also taught us the basics of immunity.
Recent fitness and nutrition trend that I have been following post covid/pandemic/lockdown is eating not just the right balance of nutrients for fitness but also immunity.
Immunity is something we are born with but we can always take care of our immunity by a combination of supplements, a clean diet, and our Indian spices.
Our Indian kitchen has an abundance of immunity-boosting spices which are sold in the western world as tablets so why not utilize what we have right?
I personally add in a lot of Indian flavor in my meals.
Along with that, adding a few detox water and turmeric milk to my diet has improved my immunity, and my tendency to get cold has also reduced. So much attention is being given to vitamin c as an immunity booster and trending everywhere and being sold in various forms which are making people aware which can be a good thing if used carefully.
Eating local, seasonal, and sustainable is the new trend that I have been following post lockdown.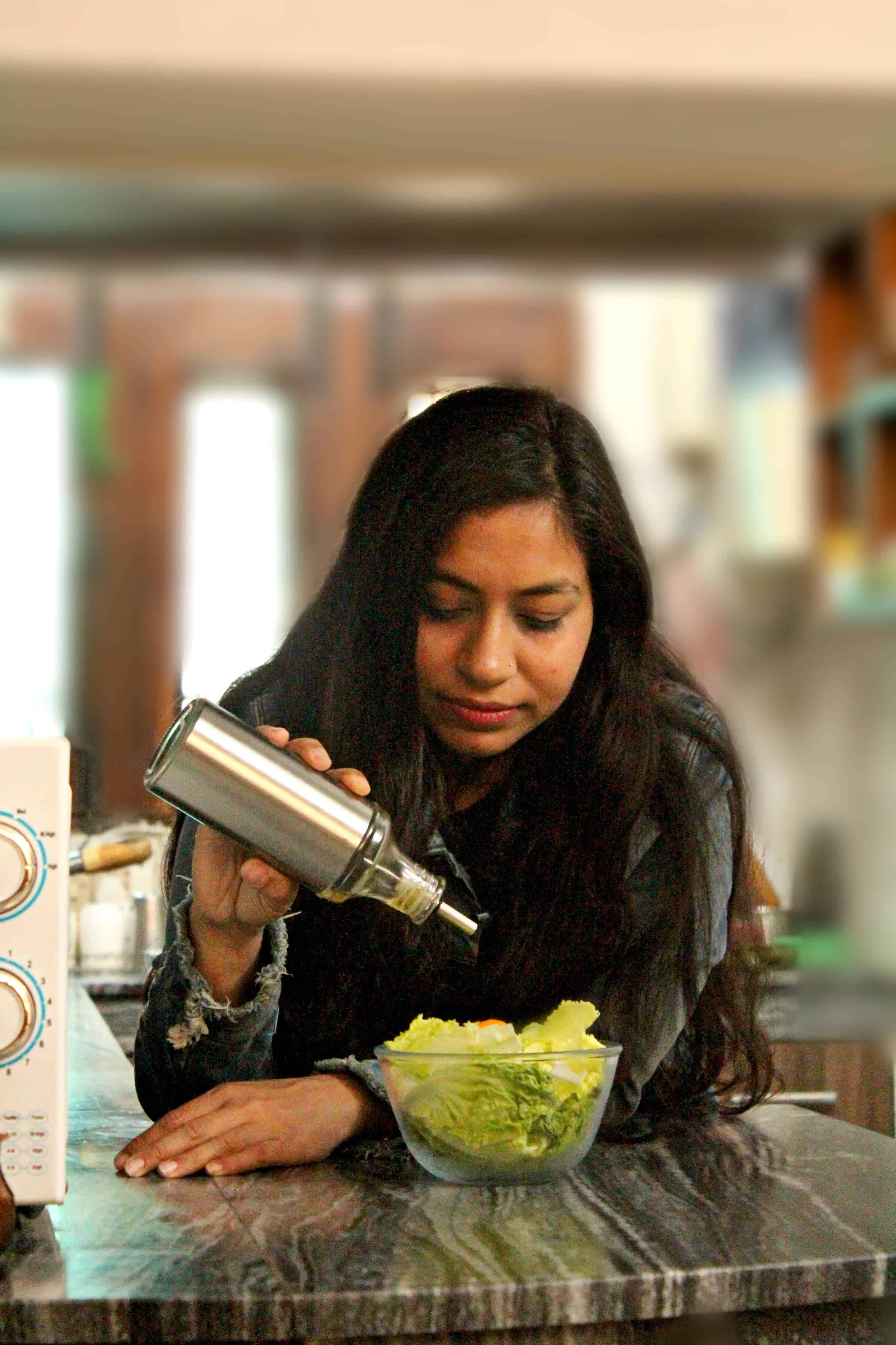 Also read: How can Yoga Make Your Skin Glow?
I remember it was the last week of March 2020 when a country-wide lockdown was imposed due to the pandemic which had taken over the world. My residence was amongst the first residential complexes in Mumbai to be sealed as four people tested positive for the virus in our society.
Everything went on to a standstill and there was no communication with the outside world. After the restrictions were eased from our residential area; I realized everything outside was shut too. The world has come to a grinding halt due to an unprecedented situation.
With no functional gymnasiums, closed swimming pools, and restrictions on walking, jogging, or cycling in the initial days of the lockdown; there was hardly any workout. On the other hand with everyone at home, the lockdown soon turned into a cooking and eating festival within the walls of our home.
Striking a balance and staying fit was a real challenge. Chores were now the new physical activity but they were never effective enough. I promised myself to continue with intermittent fasting and ensured that I consumed food only during eight hours while fasting for 16 hours every day. This allowed me to munch on every delicacy without worrying about gaining much weight or fats.
For workouts, I did not have any setup or equipment at home except for a skipping rope. Besides skipping, I followed the workout regime shared by Chloe Ting to not only maintain but also attain new levels of fitness. Workout sessions choreographed by her involved full-body engagement and could be categorized as high-intensity workout sessions.
Home workouts, intermittent fasting, and chores are now my full-time fitness regime even after the lockdown has been lifted. Since the danger of infection still looms large, I can assure home workouts shall remain an absolute favorite compared to hitting the gym for the near future as it's proven equally effective for me.
I understand that the lockdown imposed a sedentary lifestyle as the new normal but I would request everyone to incorporate daily walks and some form of physical activity into their daily routine. This will help us stay fit and avoid unnecessary complications and health-related issues in times to come.