During this lockdown, all of us were obliged with immense rest and laziness, with one hand on the mouse and the other in a bowl filled with chips. Many of us became chubby pandas but some looked at it as an opportunity and took their fashion game to the next level by creating content for their audience. They kept us updated with some fashion trends we haven't even heard about.
The most common thing that everyone got used to was pajamas and flip flops. Sitting on a couch all day long and binge-watching or attending business meetings on zoom with no painful stilettos or makeup. No headaches having to make the toughest decision of what to wear for office tomorrow, iron that after office party dress, what jhumkas will go with that Anarkali. How comforting it was, right?
Well everyone had their own journey, stories, and experiences between those four walls but now slowly we are coming out of those igloos so tensed? How will things work, which fashion styles are trending that you are not aware of but must be on fleek post lockdown? I think this is the most common thing most of us would be struggling with, thinking of how to dress up into something that doesn't include pj's? A bell bottom, pencil skirt or chinos, loops or studs, wrap-around tops, or vintage tees, we got all the answers for your struggle. Some most amazing bloggers and influencers around the country give their ideas on post-lockdown fashion trends so that you do not feel left behind!
Amp up the class with layered jewelry!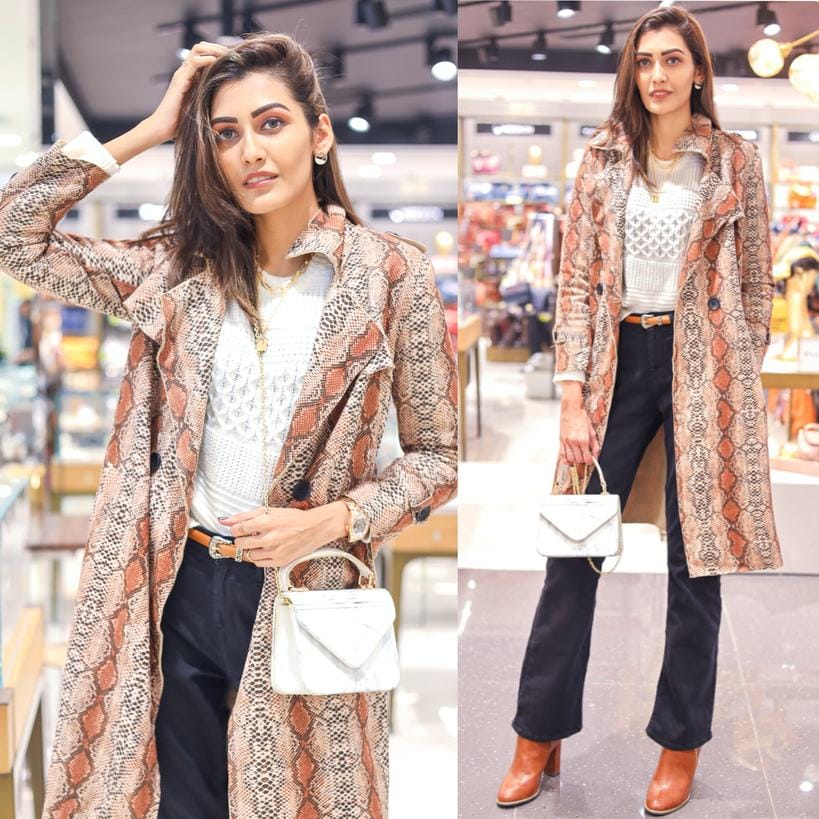 One of the quickest and easiest ways to amp up any look this post-lockdown scenario has been to add a layered necklace, make it two, three, four – everything works. It goes with all outfits and necklines, be it round, v-neck or turtleneck, and can instantly make a basic outfit completely fab.
Layered necklaces are the current obsession, they're simple yet sophisticated. From layering clothes to accessories, this trend is my favourite!
As we all encountered an unexpected situation in early 2020, a lot has changed in our lifestyle. Tremendous changes were highlighted in various fields with fashion being one of them.
As being at home took me or say every one to that zone of comfort wherein we no more prefers that choked and fitted outfits. Comfort has become a priority and so have the comfy fashion trends that were rocking during the lockdown and are still trending.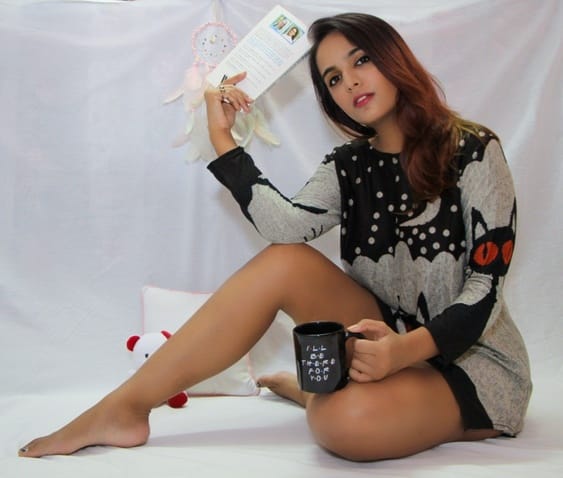 If you personally talk about me, these days the comfiest outfit for me is loose long Tees or Shirts that can fit in anywhere whether home or for an outing. You can style them with a waist belt or club it with shorts & leave it loose, Wallah! you are all set to move out.
Fashion is taking a drastic and dramatic change. People are switching towards 90s looks where those loose pants, bell bottoms, puff sleeves used to be the glamour quotient and yet were comfy.
I personally believe in further 2021 we will experience 90s glamour back and shall be flaunting them."
A picture of the fashion trend. I really like joggers and wide-leg denim during the lockdown. It's super comfy yet very stylish like all the airport looks of celebs and influencers they are really versatile. I just love how effortless they are with a high-rise waist, wide legs, slim fit available in different types.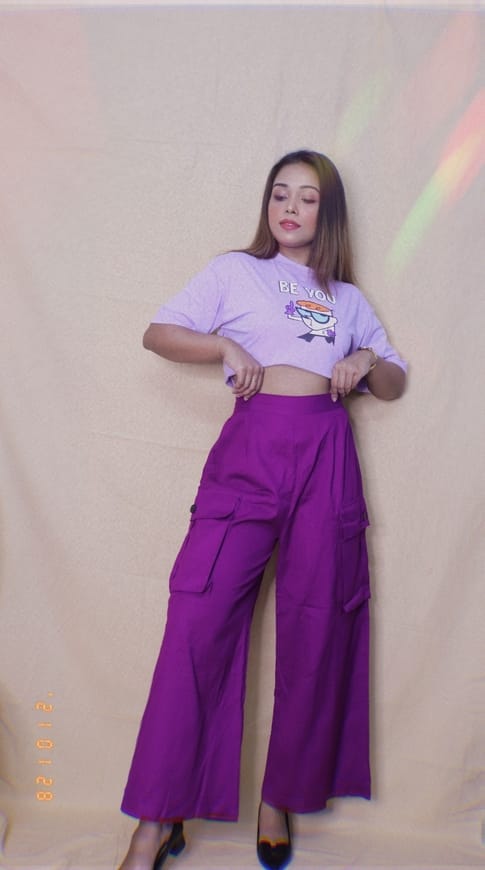 They are available in wide ranges like from workwear to beachwear they can be worn. If you can style it properly, it gives a brilliant and polished look. The other trousers I really like are the jogger trousers. They are equally stylish high waisted with utility design pockets just love the way they fit.
Women and corsets have always had a complicated relationship
Reclaiming corsets from being a tool of oppression to being a tool of power
The comfort of normal underwear and a more open endorsement of all body types, has slipped wearing corsets low on priority for modern women. Unlike a decade ago, the concept of achieving an ideal figure is fading away and so is the corset. And for that, I'm thankful.
The corset – as defined by The Vogue's Fashion Encyclopaedia is 'a garment with a rigid, boned bodice that is laced together to shape the torso'. It is a disputed piece of clothing.
It was satirized as men's weapon of torture that could even deform the female body.
Corsets were not restricted to women during the period between the 16th to the 20th century.  In the Western world, even men adorned them.
While the corset has been a part of ancient clothing too, the varieties have evolved over time. They were as long as those covering the hips but there were shorter ones that centered around the waist. In every form, corsets have been body shapers whether it was the popular hourglass figure from the 1800s or the 'S' figure from the 1900s.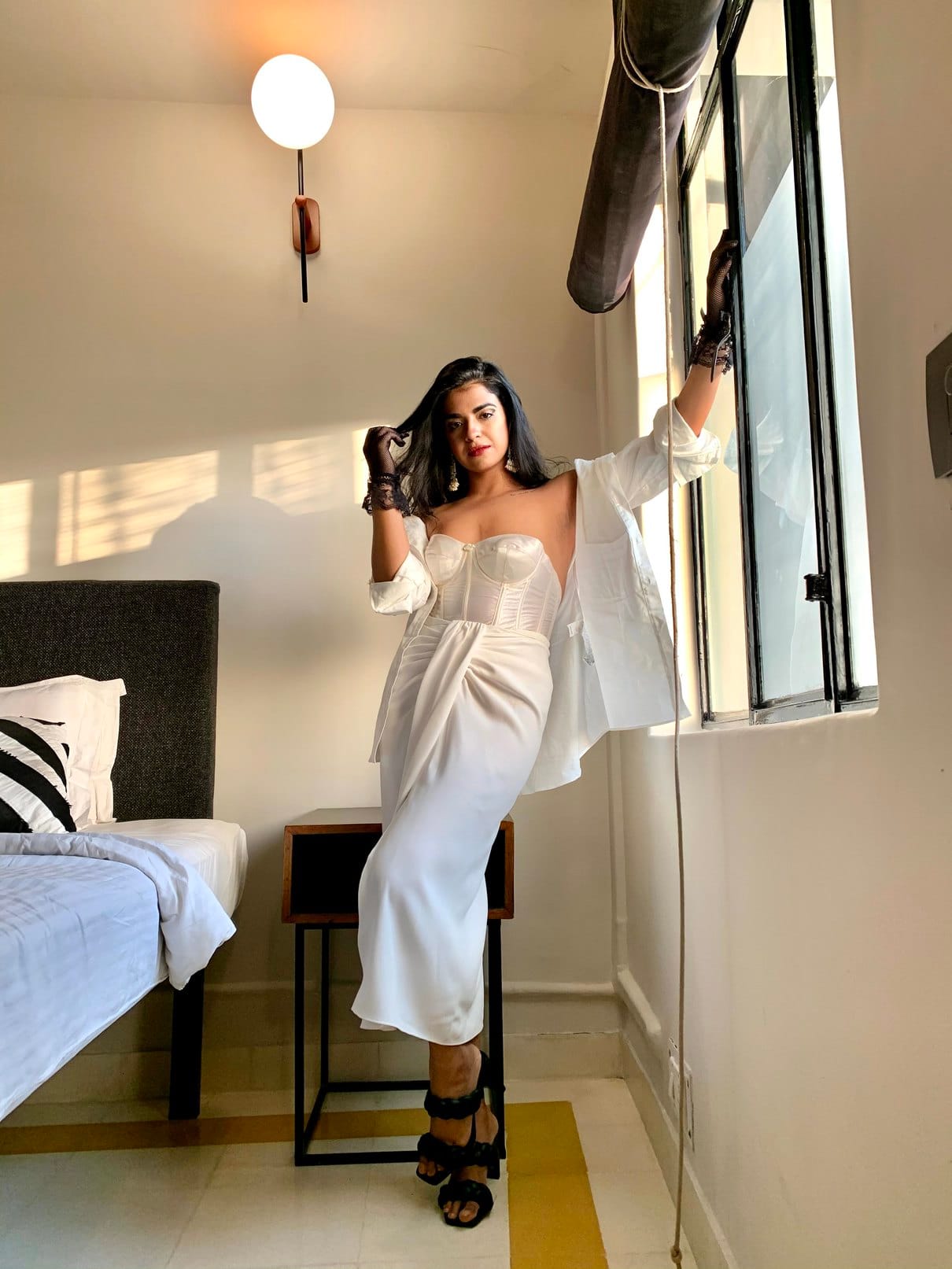 After being popular for centuries, the subject of the corset's negative impact on women's health gained traction in the 19th century.
Corsets were considered responsible for respiratory diseases, deformity in the ribs, birth defects, damage to internal organs, and miscarriages.
In the 1920s, corsets were reintroduced with elastics. Thus, flexible sports corsets were born and so was an attraction to a new, active lifestyle among women.
With the shift towards sport and healthy lifestyles in the '60s and '70s, the corset as an undergarment was abandoned, but its focus was already internalized. Women developed awareness for diet, exercise, and cosmetic surgeries to get their desired body shape. The attraction for corsets declined.
Corsets are still popular among enthusiasts especially for fetishistic practices, antic drama, and spoofy get-ups. However, they are no longer part of every woman's closet and have disappeared from fashion.
Sometimes corsets are also layered over garments, thereby using them as outerwear instead of underwear. Corsets are still used by fashion photographers as a symbol of female sexuality. And if the ramp walk trends are anything to go by, corsets are still on the racks.
Culturally, this showed a woman's ideal shape, accentuating the beauty of her curves.
The world of fashion saw some amazing trends during this lockdown, thanks to people's creativity and social media that the trend spread like fire.
The Corset Trend is the one trend I believe is going to make a long way to 2021, I am sure you have heard of Modern Corsets.
The vintage style trend – Corsets. Truly the corset set took a peak in 2019 when celebrities like Rihanna and Bella Hadid wore different iterations of the garment which later had different iterations by designers for Fall/Winter 2019 fashion season.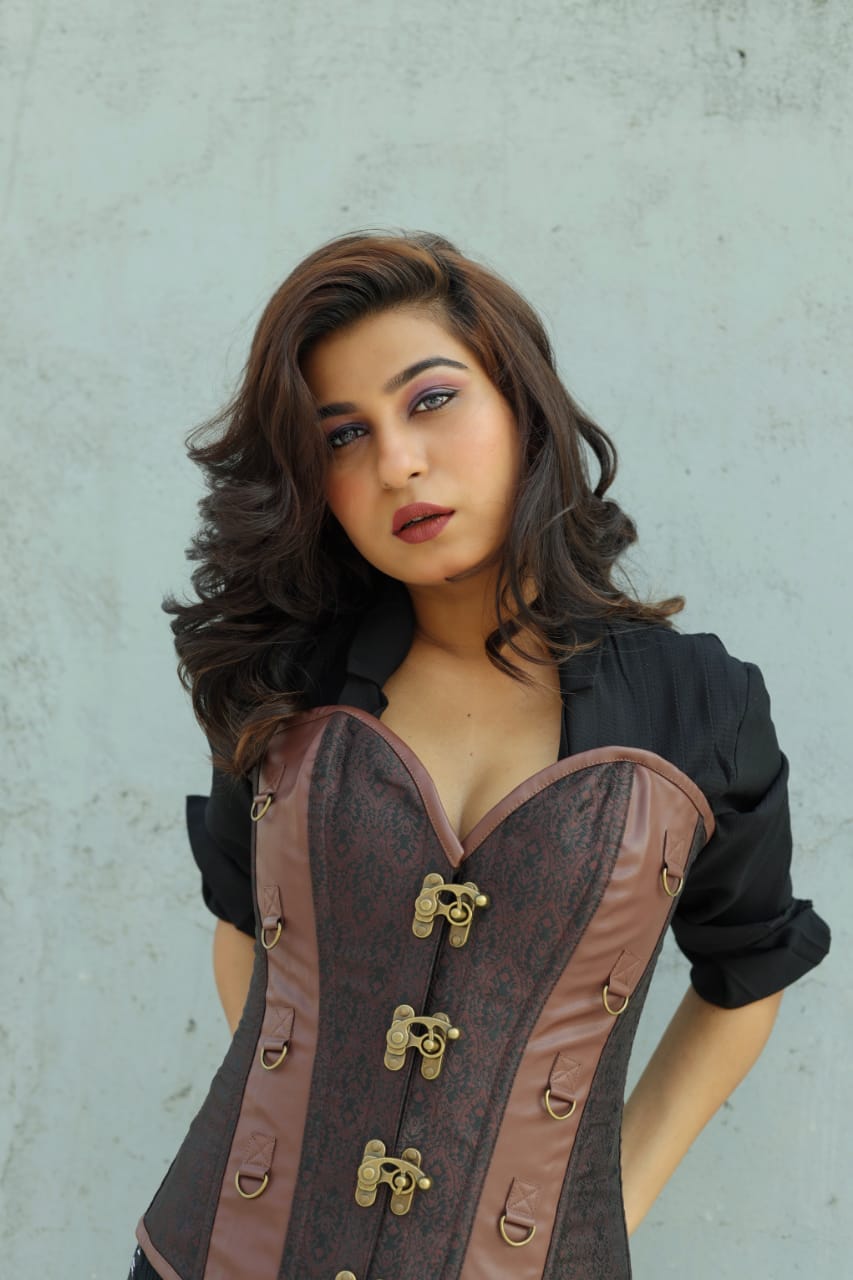 I bought a corset because it was trending and when I imagined myself in one it felt amazing.
I went ahead and shopped my corset from Camellia Thrift Store on Instagram. I wore it for a shoot and I felt empowered and confident. You can either show off or cover your body on your own terms with a classic boudoir style. The pictures came out beautiful, it did inspire me and my followers to be a little more vintage than we are.
You would have come across dedicated Instagram stores selling different versions of corset pieces to suit all occasions and all body types. In the era of reels, women can be seen wearing and flaunting them to trending music like fashion queens. And that's my go-to mantra to practically anything, flaunt it if you have it.
One of the life-changing trends that I am loving recently is tracksuits. Post lockdown, fashion has a new definition and that is comfortable, and tracksuits top the trend charts.
I love the fact that they come in so many beautiful colors and fits, making them so much fun. The variety spoils you for choice from fitted or oversized, cropped tops or cropped pants, with or without a hoodie, the options are endless. Talking of colours, the rainbow is your palette from pastels to tied dyed prints.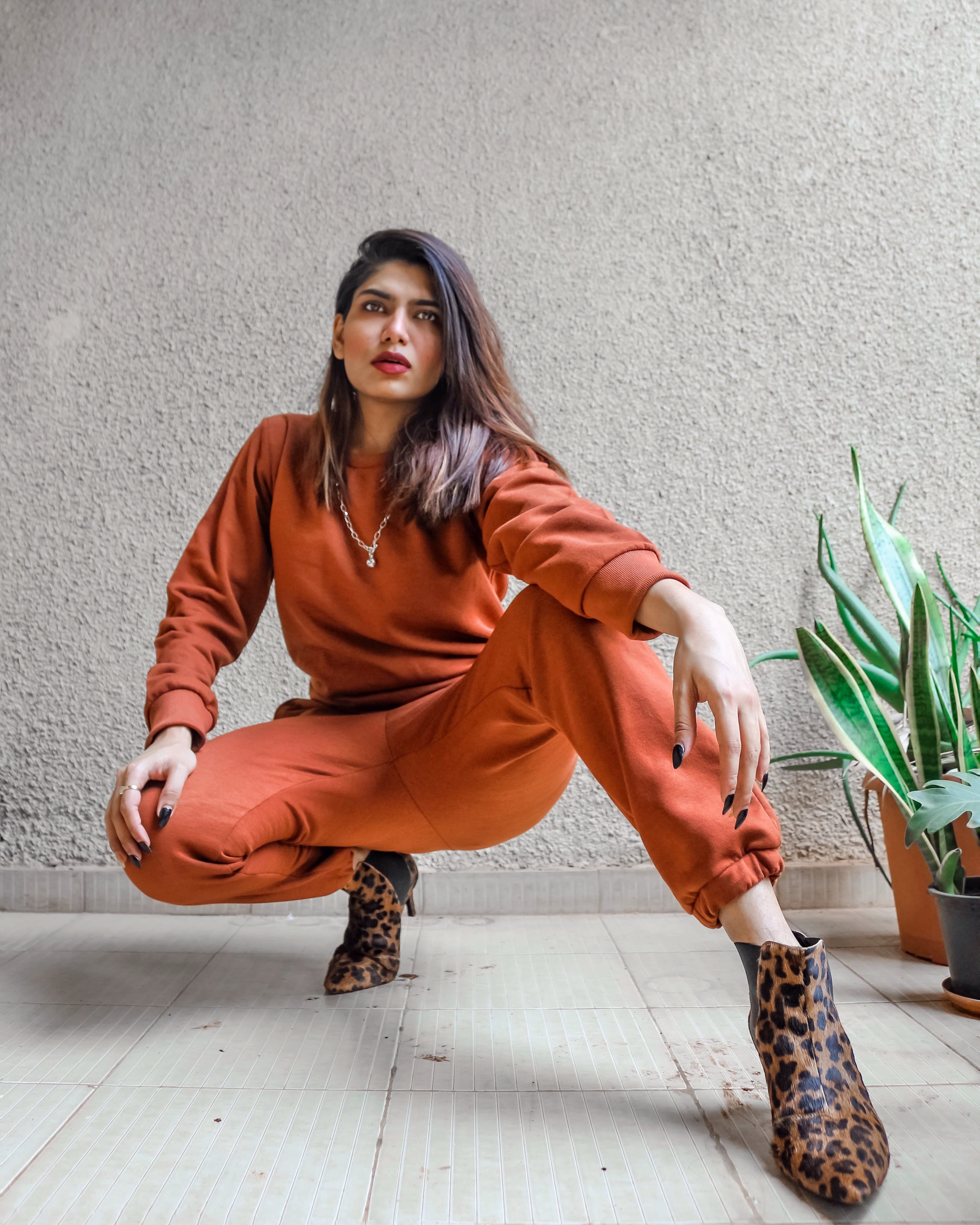 Today, you see celebs wearing all variations of tracksuits everywhere. I feel the trend started with the onset of lockdown when we all started wearing tracksuits at home as it felt the comfiest option to chill in your home and yet look stylish. Then the trend carried on with being a favorite airport look and continued being seen anywhere and everywhere than on from grocery shopping to movies, to every other outing. It is so versatile that you can style it with blazers, jackets, sneakers, or heels; the choice is yours. In winters, you can wear fleece-lined tracksuits to keep yourself warm or you could go for cotton blend tracksuits for not so cold regions.
The best part is you can wear it all day whether you are at home or outside and look uber chic all day long.
For my look, I paired this rust-colored tracksuit with a chunky necklace, bold lips, and animal print boots for a dressier look. I feel stylish and comfortable at the same time.
Read next: 6 Tricks You Should Steal from Fashion Bloggers
The pandemic made us rethink different aspects of our lives all 2020 and one of which is our choices in what we wear. Luxury spending on stylish clothing is my guilty pleasure and I miss it. But I have slowly and surely developed an affinity for mindful dressing. It makes so much more sense as we are still spending most of our time indoors and seems it is going to be so for quite some time. So I have started investing in clothing which I can lounge in when at home and even wear them while I go out to meet friends or for staycations.
Voluminous dresses are my new favorites. They are roomy yet look polished to wear them outdoors. The pure or blended cotton fabric keeps me cozy and comfortable all day. Some of you might fear looking like a sack when you try this style outdoors. But trust me, styling it creatively is definitely going to help you out here. Add a belt to the maxi dress for a more defined look or throw in a long summer/winter coat with a short dress if you love power dressing.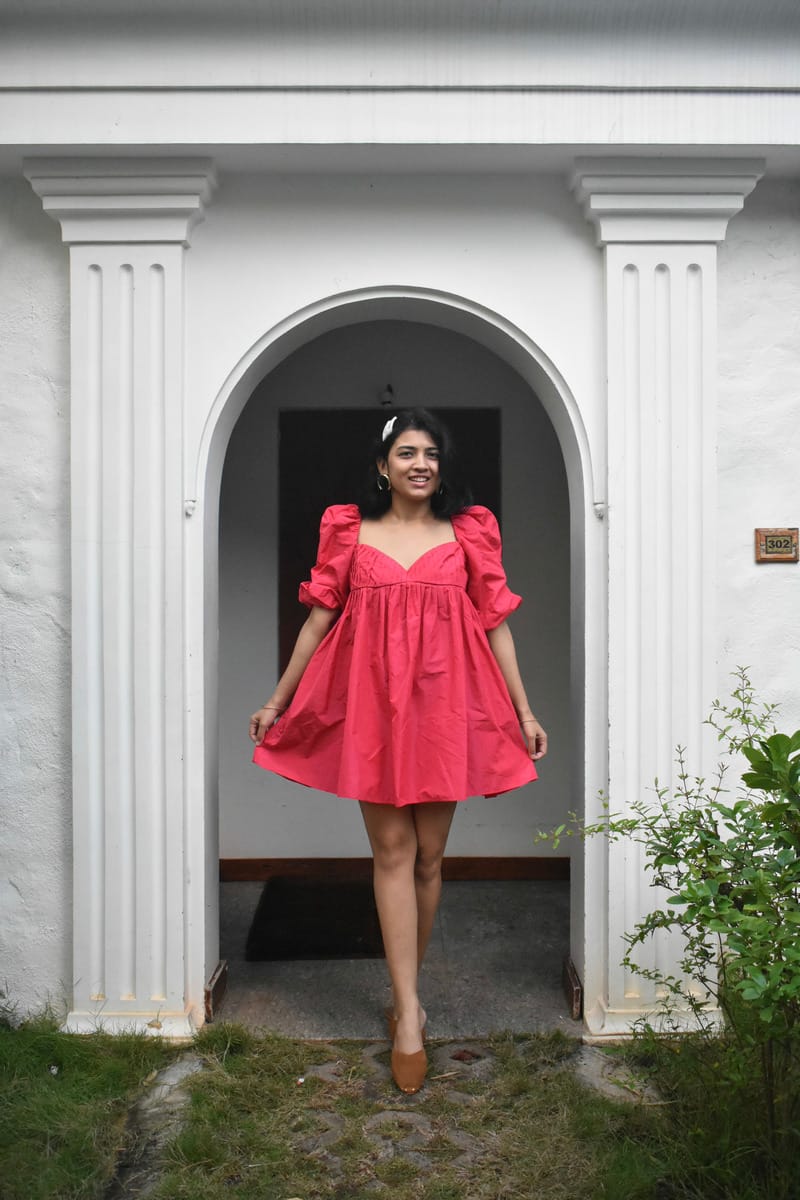 My understanding of voluminous dresses says it works like a charm for any body shape and is the perfect fit for almost any personal styling you choose. In order to fit your downtown cool vibe pair it with black boots. Love a classic look then put it together with strappy or slip-on sandals. For a sporty look style it with your favorite trainers. Also, it's the best choice when it comes to travel fashion or resort wear.
Voluminous dresses not only take care of your comfort but also make sure you get the best travel pictures clicked because of their pretty flow. Before I sign off, let me share my little secret list for shopping voluminous dresses online. My top favourites are Zara, Noche Vida, H&M, FabAlley and Urbanic.
Check them out for a range of options in style and budget. So what's your take on voluminous dresses?
Bucket Hats are so popular these days or we can say it's a 'thing' in a fashion blogger language! Bucket hats started gaining popularity in the Spring/Summer of 2020. We've seen a lot of 90s fashion trends resurface over the past two years and having grown up in that wonderful era, we can't help but feel nostalgic and wholeheartedly embrace them once more.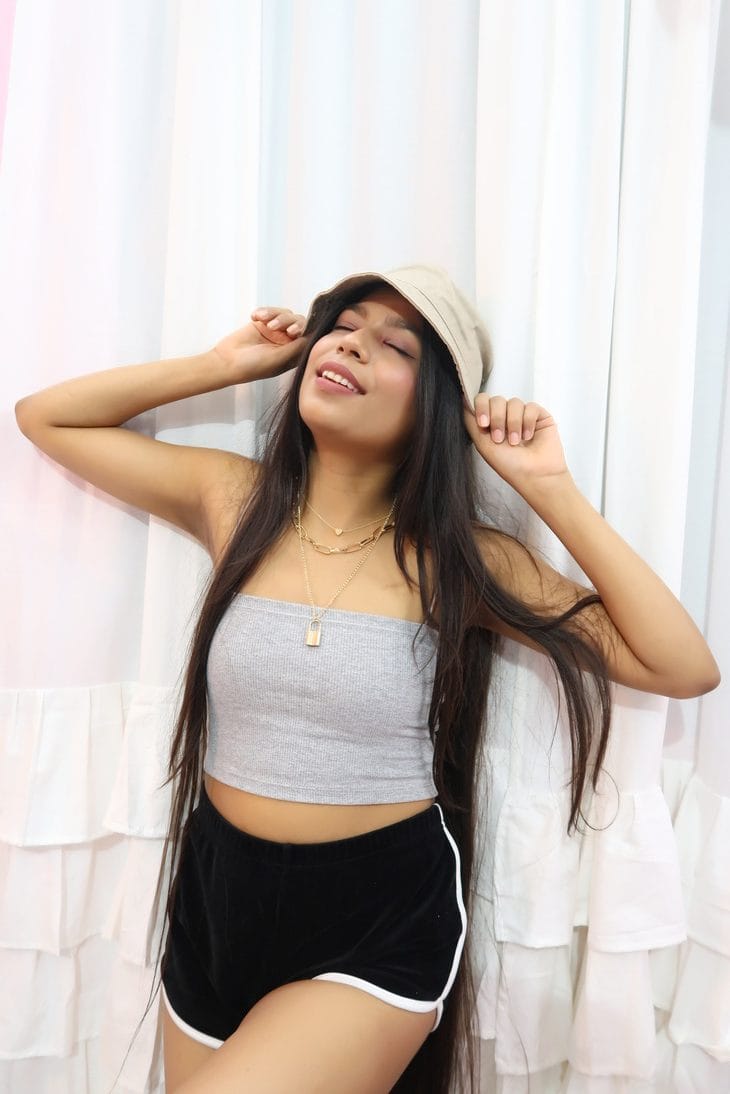 The best part about bucket hats is that they low-key go with everything. Bucket hats add the oomph of the cool and casual look to any outfit. And that is precisely the reason, they are a must on the vacation pictures of most fashion bloggers. Check out the street style holiday photos if you haven't and you will be amazed at versatility a hat can bring in. Put on a plain dress and couple it with a bucket hat like Rihanna. Get a furry bucket hat to go with a casual hoodie and jeans and boom, you are Bella Hadid.  Or just don't bother if you have a white bucket hat, it can be paired with almost any outfit.
This time around, bucket hats don't just come in boring shades of beige – they're so stylish that you can wear them in a multitude of ways – think a pop of neon color to brighten an otherwise black outfit or a snake print that you wouldn't feel bold enough to dress in, but that can elevate your outfit and give it a touch of on-trend chic.
Think of bucket hats as a ten-second way to finish your look… or to cover you on a bad hair day, Either way, it's a win-win.
Also read: Make Your Fashion Statement with Leather Boots
There have been many prominent and visible changes in our lifestyle since the start of the pandemic for precautions and safety against the spreading of infection. One of the first necessities was that people had to start wearing masks.
At first, everyone wore the typical surgical masks. The choices of masks were barely fashion-oriented and all about safety. They used to be plain, rectangular, and simple. Since people were stuck in their houses, they were advised to make homemade masks with cotton clothes if they could. That is when the creativity of people started to be seen on the masks.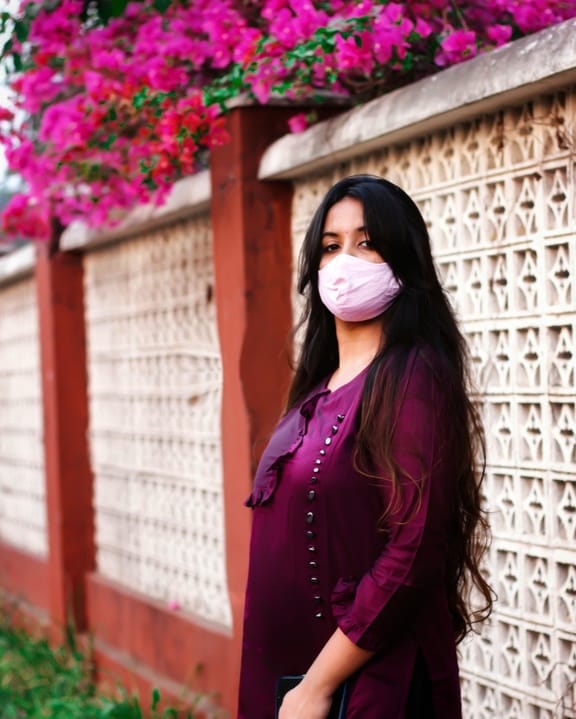 People also started to use different materials for making the mask. If the cloth material wasn't safe, they would be attached to a layer of cotton cloth beneath the outer, more stylish layer and thus the final product would be more attractive. The design of masks also changed, they weren't rectangular anymore. You could choose the shape of the mask which covers your mouth and nose well and would be of a shape that fits and looks better on your face too. Adding it with the brilliant prints and colors, you could now get very beautiful masks which would look extremely stylish too.
Masks are the latest addition to the matching accessories list for an attire. Pack them along just like your favourite earrings, necklace, handbags and shoes . Many people have already started it. You can just mix and match the colour and style of a mask with your attire too.
Masks cover almost half of the face and are one of the first things people notice on you now. From party wear masks to bridal wear masks to embroidered and printed masks for regular wear, the lists of the type of material, design, and finishing have been increasing endlessly. All this with a promise of keeping yourself and your loved ones safe from the spread of COVID-19 infection, it doesn't get better than this.
Ruffles are the latest show stoppers and I can say they are here to stay. One can practically spot ruffles everywhere from fashion shows to red carpet looks to cool and street style. They are there. I know you are bothered about looking too tacky, but guess what, drama is the new cool! And what better way than to flaunt the retro trend in the timeless sarees?
Ruffles work like a dream to give a chic spin to any outfit, be it tops and dresses, or skirts. Even when it comes to traditional wear like the saree, it works just as marvelously to make for a statement look. So if you have brunch or maybe cocktail parties to attend, make a show-stopping appearance in a ruffled saree and impress all.
Here I have paired up my floral ruffle saree with a bralette, making it perfect for evening outings or a high-class brunch.
Also read: First Date Outfit Ideas for Women (with Photos!)
So when talking about recent fashion trends, who can forget about voluminous sleeves and cute cardigans. Also post lockdown, a lot of DIY's and upcycled clothes are trending.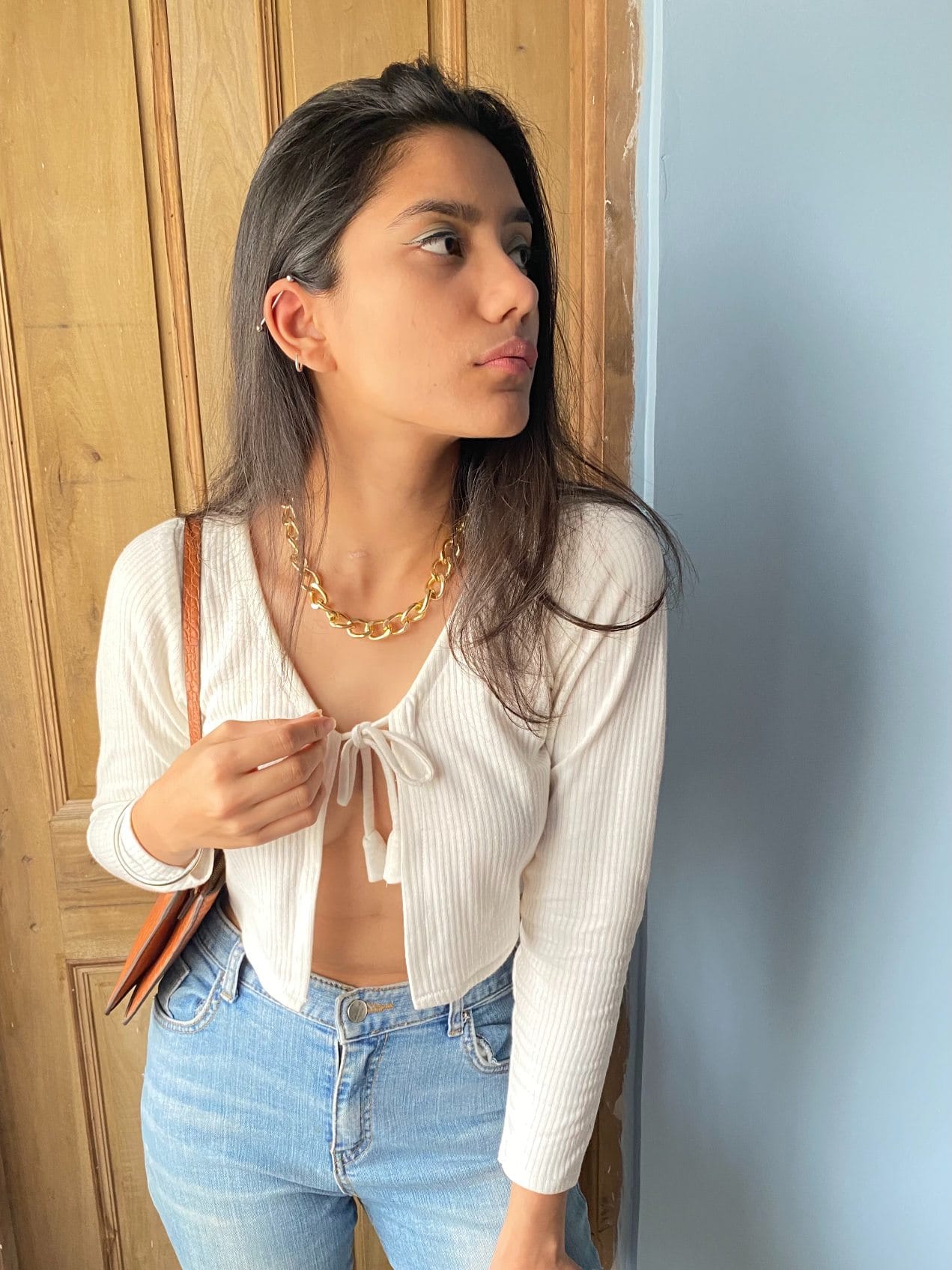 Masks are the gift of this pandemic. What is astounding is, how people have adapted to it and converted it into a great fashion accessory. Designer masks matching their designer outfits are so in.
I personally love front tie cardigans and have been acquiring a lot of them since the winters.
My favourite post lockdown jewellery trend has got to be the gold chain necklaces. I love the different designs they come in, and the best part has got to be that they literally amplify any outfit. They are versatile and go well with any look, casual, formal, or ethnic.
It was challenging for me to select one out of all the patterns available. However, my top 2 favorites have got to be the Omega Chain and the Curb Chain.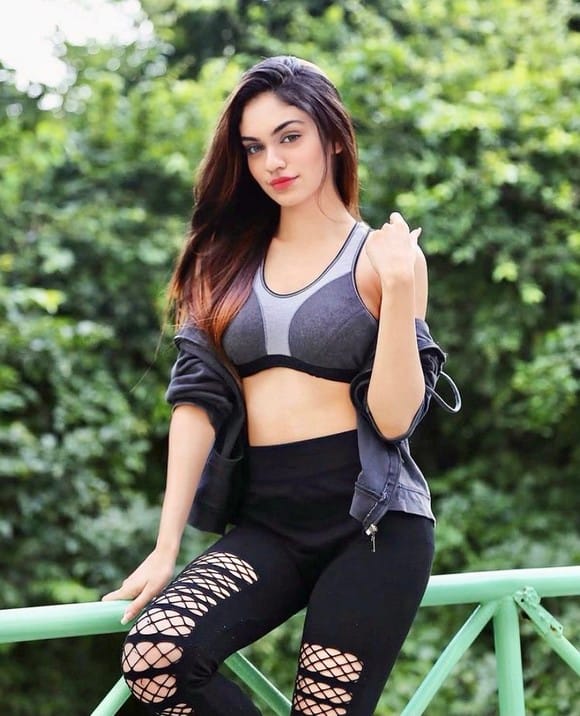 The Omega Chain is more simple and elegant, just as I like it. And it looks good on almost any outfit easily! Its simplicity and elegance are what catches one's eye, almost always!
The Curb Chain is bolder but a perfect statement piece and will make you stand out no matter where you go wearing it! I love how anyone wearing the Curb Chain automatically looks and feels all the more confident! 🙂
And isn't fashion and trends all about confidence, if you can carry something with confidence that's all that matters at the end of the day?
 Whether it is puff sleeves, balloon sleeves, or flared sleeves,—a voluminous statement sleeve is the current fashion trend of 2020-21.
The puffy sleeves are combined with bows, ruffles, or other details that enhance a more romantic look. What's great with the puffy sleeves is their voluminous style, which adds a statement to any outfit.
Exaggerated sleeves give a whole new look to any outfit and thus making it a statement piece.
Also read: Best Clothing Accessories to Spruce Your Outfit
When we were quarantined in our homes we developed the habit of being comfortable. Especially with clothes it was almost 6-7 months we didn't wear tight skinny jeans and instead, we wore our comfy pj's.
All-day and night that makes a huge change in our fashion game. Now the tight skinny jeans are replaced by comfy joggers, palazzo, and other loose attire.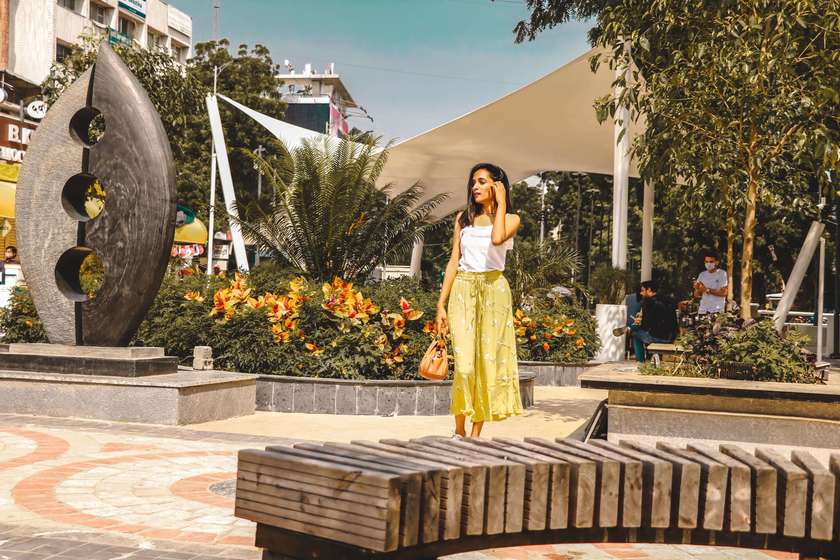 Now we have learned to put our comfort first and another thing that has changed is I have started to apply minimum makeup and mostly I love to carry the no-makeup look and that's the best natural glam.
Talking about minimalism it applies to everything from makeup to clothes to every other thing.
The corona and quarantine era has given us a reality check of our materialistic lifestyle. But now we have also settled in with the cool and hassle-free minimalistic life too.
In this era of looking apt all the time, people face challenges to find a perfect outfit for them, and nowadays everyone prefers comfort.
The 2020 pandemic has bought a major change in terms of fashion ie. fashion with comfort. People these days are more inclined towards comfortable and classy clothes as this not only makes them feel relaxed but also fashionable. Lockdown has made people very creative in a lot of things, also it has set up some amazing fashion trends amongst the fashionistas.
Everything was closed and people were not able to go to their offices so the trend of working from home became quite popular as Working from home was the only way to keep things going.
Opting for something like an oversized long shirt or kurta can be a game-changer and preferring stripes can never go wrong. This is the best deal for a chic and comfortable look. Adding a belt to it will give it a more structured look. Put on a pair of contrasting pants or lowers and you have work from home look ready. You can even attend your video conferences.
Fashion is all about feeling comfortable and being stylish. It's an expression of one's feelings and if executed in an appropriate way it can turn out to be a masterpiece.!
Stay Fabulous!
At the start of this lockdown, we all were really enjoying our comfy pajamas or our night suits which made us feel very comfortable while working from home.
But as the days passed, I'm sure we all started missing our party outfits, dresses, skirts which we once used to pair up with our favourite heels.
Work from home has now become wearing all stylish yet comfortable outfits which could help us lift up our moods.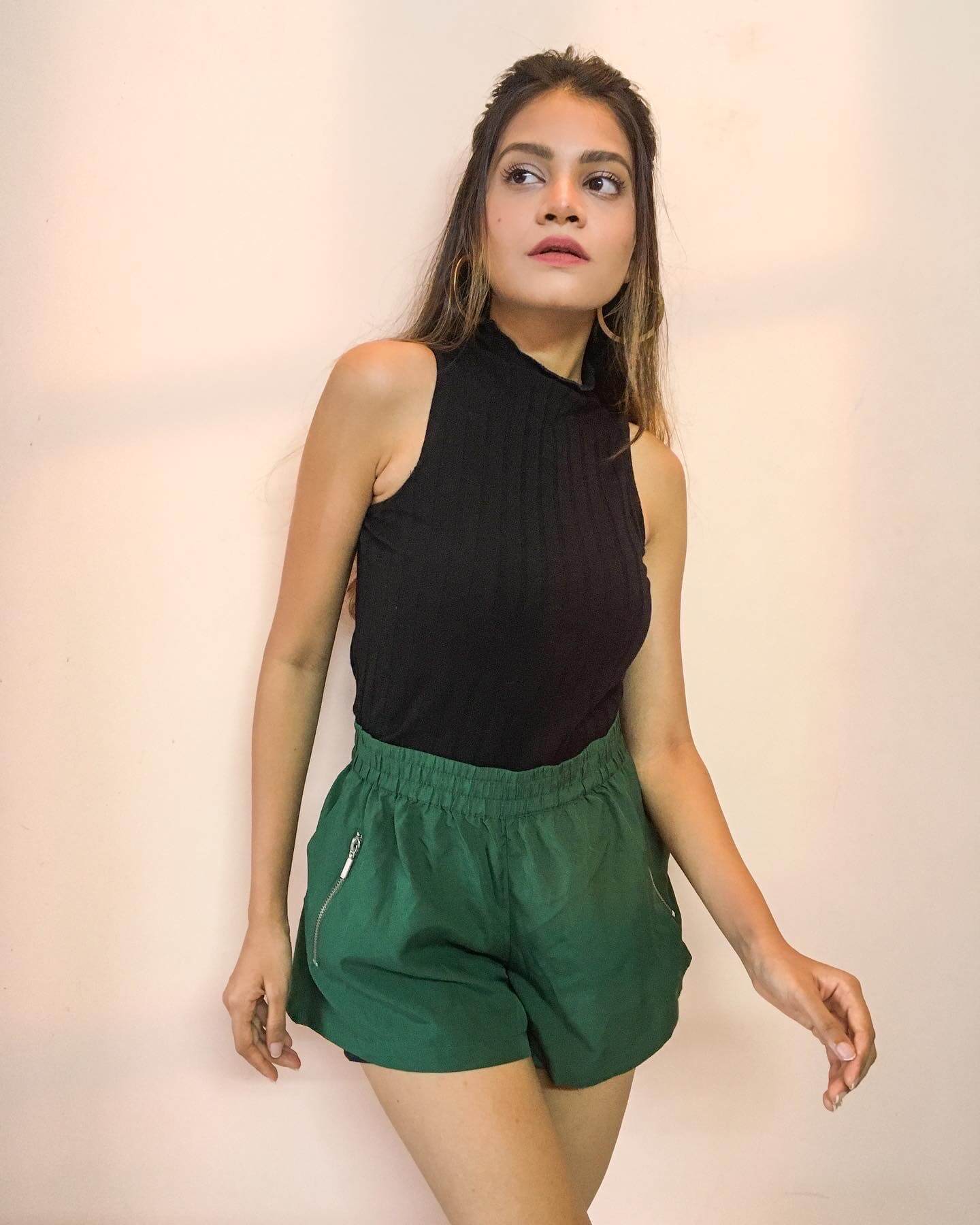 I personally came up with this look where I paired a simple black turtle neck top with my favourite dark green boxer pants which are so comfortable yet give a versatile look. I've paired this outfit with some hoop earrings and there you go!
You're all set to start your day with some stylish outfits while working from home.
Oh yes, no need to worry even if your friends drop by at your place as you will be all set for a house party as well!
Cheers
In the second picture, I've paired the same black turtle neck top with a skirt which goes really well too. This look doesn't need any accessories as it gives you a casual yet pretty chic look.
If you knew me at the beginning of this year, you would have never expected me to say the following words – " Pajamas are awesome". Well, I have always been that girl who stands out in terms of clothing. Well, that and my creative artistic skills being the main reasons why I decided to pursue fashion designing.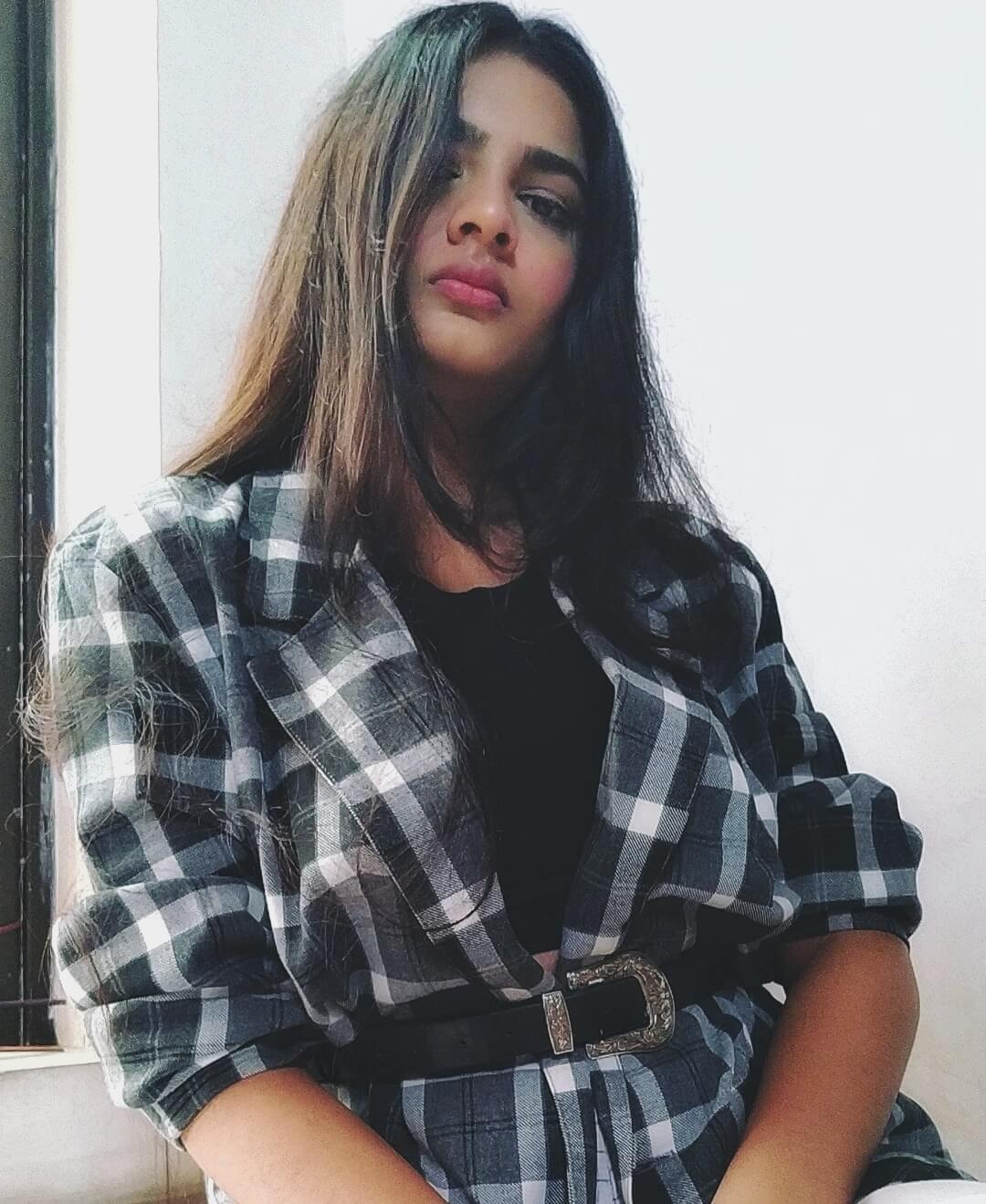 As a person who firmly believes in expressing myself with my clothes, quarantine has left me numb. I never thought about purchasing night suits and I am seriously regretting it. In the present times, dressing up has turned into an escape from reality. Obviously, it is hard to see the light at the end of the tunnel but we need to maintain a positive outlook even in the little things we do daily. So, for me, every opportunity to dress up is a big thing even if it is for a mere 5 minutes office video conference.
Everybody has their own perspective when it comes to fashion and trends and why not, who doesn't like to be on fleek! So when it comes to me I usually go with a flowy silhouette, the kind that hides my quarantine food baby, with a statement neckpiece to make it stand out or I would throw on a formal shirt with light makeup over my pajamas. For me, the whole concept of getting ready in the morning has changed. Today, if I'm making an effort to look good, that is me giving a dime. It is important to be comfortable and yet know your reality and your feelings while at home.
In the weeks of quarantine, staring longingly at all the unworn clothes in my closet, I have discovered the best fashion advice is: that there isn't any rule to what you want to wear. Wear whatever you want, whatever you feel best in, this is no time to judge and definitely no time to lose yourself.
A popular lockdown fashion trend is pairing shirts with pajamas, shorts, track pants, or just any comfy bottom wear that one can lay their hands on and further layering the look with a blazer and a tie.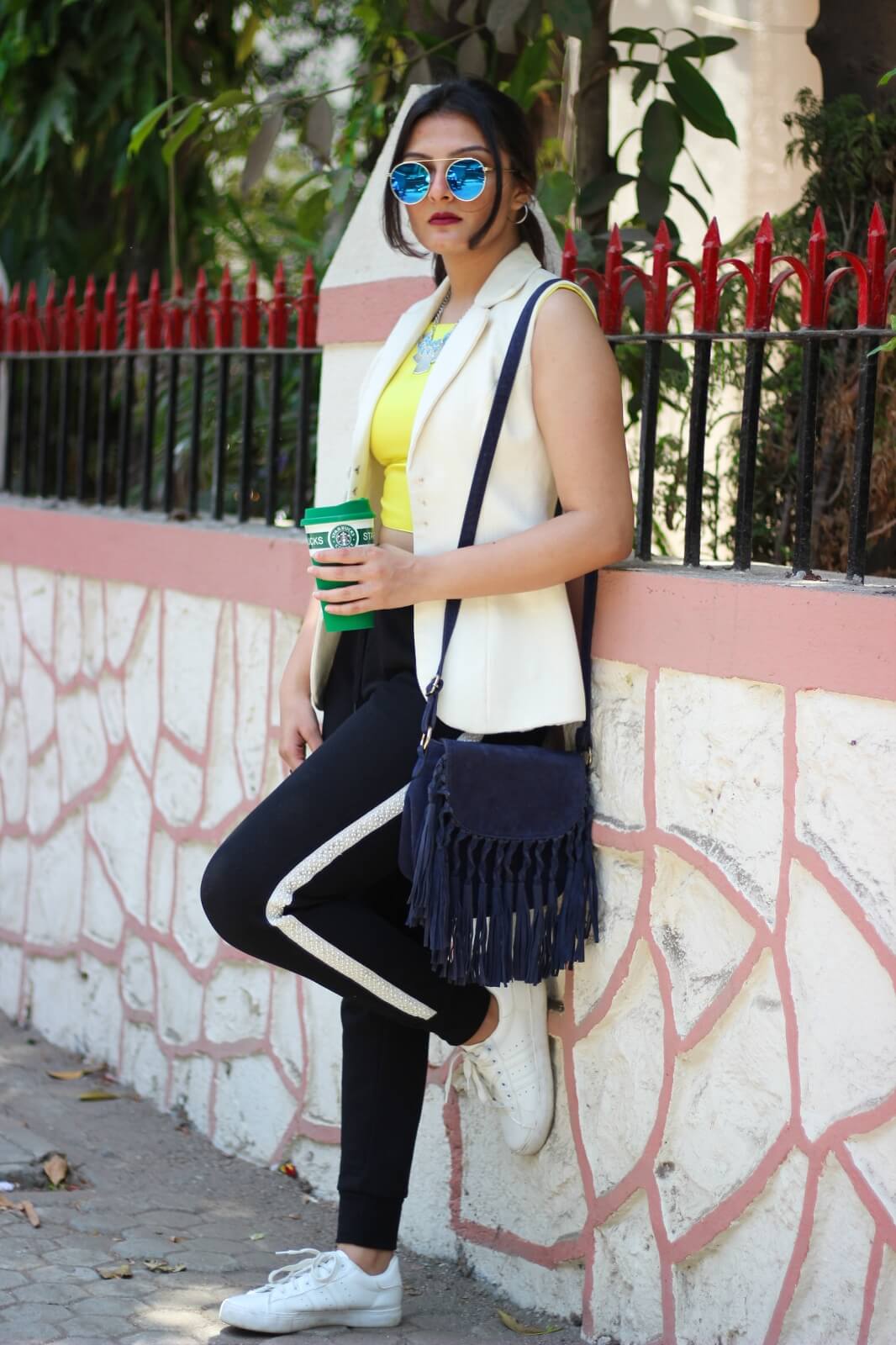 Since everybody is working online, only the upper half of your body is visible and so people are playing smart by keeping the upper half of the body formal and the lower half comfortable. But this, in turn, has become quite a trend these days. Also, people are preferring fabrics that are light and easy-breezy.
Did we miss any fashion trend that you absolutely love and want to share? Let us know in the comments below.