Of course, Instagram is mostly about graphical content like photos and short videos known as Reels. But, that doesn't mean that good captions on Instagram add any value to the post. 
In fact, having short captions on Instagram can sometimes make your post look more authentic, and engaging by writing captions is the best strategy for the long run. Therefore, if you are not able to come up with some latest and unique short captions for your Instagram pictures or selfies, we have got you covered. 
In this post, you are going to find a list of the short, simple, sweet, and funny captions for your posts. Instead of leaving your IG post description blank with no caption, you can use copy and paste the below-mentioned short captions and impress your friends on Insta.
Short and Sweet Instagram Captions for Girls
Girls first, we've curated some cute and sweet short Instagram captions for girls to add to their selfies and pictures. Take ideas from this list or create a unique one by yourself. 
Not selfish, it's just self-care. 

You're the princess. You're the queen.

Yo, girl power!

Don't be perfect. Just be Unique. 

There's no perfect time for a selfie. 

Being anti-social on social media. 

Love me or hate, but you can't ignore my fame. 

Of course, I know I'm awesome. 

Here comes another sick pic. 

Stop thinking, stop worrying. Just Be happy!

You don't need a man, you just need confidence!

It's just a new day, New ME.

Notice anything new yet?

I never lose. Either I lose, or I cry. 

Only I, Me and myself.

Break any limits and go extraordinary. 
Also read: Best Instagram Captions for Girls
Good Short Instagram Captions for Boys
You don't want to add random overused quotes to your post, rght? So, this is the list for you. It covers some good short captions that make sense to convey your mood and message the best.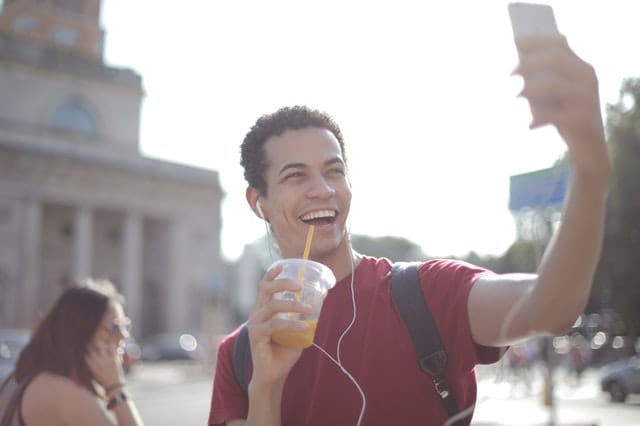 Think less, enjoy more. 

Work in silence. Let your success roar.

Do something to make you feel proud of yourself. 

Get ready for challenges like you used to for ice cream back then.

Be prepared, get ready for everything. 

Get something done, without thinking much. 

No more

Netflix

, just fun being outside. 

Travel heals everything before time does. 

Every day is your opportunity. 

Don't stay average. GO Limitless. 

On a road trip, alone, by myself. 

The goal, Plan. Work. And, just work!

Aim to work harder than yesterday. 

Guess who this dude is.

Never give up.

Just Lookup.

Just one step is enough to make an impact in life. 
Funny Short Instagram Captions for Friends
Make it look funnier without adding routine or lame jokes. It can be a fun post by adding just short captions, and especially to present your friendship vibe, these are some great captions.
I wish no one would have friends like me. 

Be with crazy friends, so no one picks you individually. 

Danger- Best friends are Ahead!

Just another boring friendship post. 

The more people are mad at you, the more popular your group is.

Crazy friends are the perfect friends. 

Some have friends, some have Bros. I have them all.

Here are my true supporters!

All you need is that one trustworthy best friend. 

So grateful to have these silly yet awesome people in my life.

Best friends are the ones who make fun of others together. 

Bestie never leaves you alone, but keeps disturbing you anyway. 

Friends who make fun of you on the face, are the real ones. 

Glad that I found a bunch of crazy lads just like me. 

These days having honest and real friends is a big surprise. 

Friends are for the world, To me, they are my family. 
Also read: Facebook & Instagram Captions for Family Pictures
Short Instagram Captions List for Couples
If you usually post pictures with your partner you need some sweet and lovely captions for your post. Hence, here are sharing cute captions for couple's pictures and selfies to make every post a special memory for your relationship.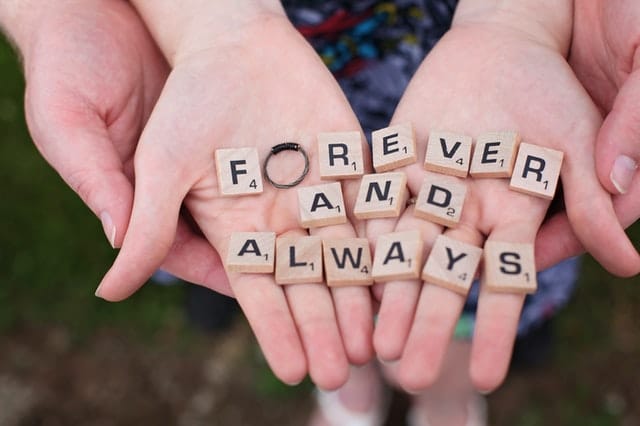 All matters, in the end, are you. 

No love ever comes that easy, what comes easy goes fast. 

I know who stole my heart and still, I won't file a complaint. 

With you, I just feel complete. That's it. 

When you're with me, nothing else matters anymore. 

So thankful for this life, because you're here with me. 

I'm just never getting tired of you. 

That look is enough for everything. 

The one who makes me feel what unconditional love is. 

You mean a lot to me. More than anything else. 

No game, just pure feelings. 

Thanks for teaching me how to love. 

Life is beautiful when you've someone to make you feel beautiful. 

I just can't get rid of you, nor do I want to. 

Well, you don't need everyone. You just need that one. 

Seeing you in the morning is enough to make a perfect morning. 
Short and Simple Instagram Captions for Selfies
You may have a selfie taken in all different angles and add the trending Instagram filters that present your mood perfectly. But, you may need such unique and short IG captions for selfies to make it more engaging, at the end. 
No filter, No PhotoShop. Confidence ONLY!

Accept yourself as You are.

If you choose you can be happy anywhere, anytime. 

Who else wakes up like this?

Keep dreaming, Keep sleeping.

Make sure you make the best out of this time.

Wait a minute, let me take a quick selfie. 

You only need someone around whom you can be you.

Not a post, just want to see my new phone camera.

My life goes on and on from coffee to selfies. 

Enjoy your life, the way you want. It's yours, after all. 

You don't have to love yourself, but you should. 

Learn to keep that smile under any circumstances. 

Be ready to break all the rules.

Sometimes it's a good idea to be somewhat selfish and take a selfie, too.

Life is short, so taking selfies everywhere is a must. 

Because one selfie is never enough. 

Found something unique in this post?

It's the same day as always, only new ME!
Also read: Funny Captions for Instagram Posts and Selfies
Whether you completely overlook the importance of captions or see it as time-consuming, you better know captions do matter. And when you have struggled to come up with the right caption for your post, you can always get some ideas from this list. 
All of these short Instagram captions are unique and straightforward. Plus, you can use them to make your picture look more engaging, meaningful, and like-worthy.