Are you about to post a family pic, but don't know what to write as your post captions? We can help.  Take a look at this collection of Instagram captions for family pictures that will help you express your family love and pass on that 'family vibes' to your followers right away. 
Top Facebook & Instagram Captions for Family 
Presenting the list of the best Instagram family captions that you can use for your regular family pictures or selfies to post before posting them on IG.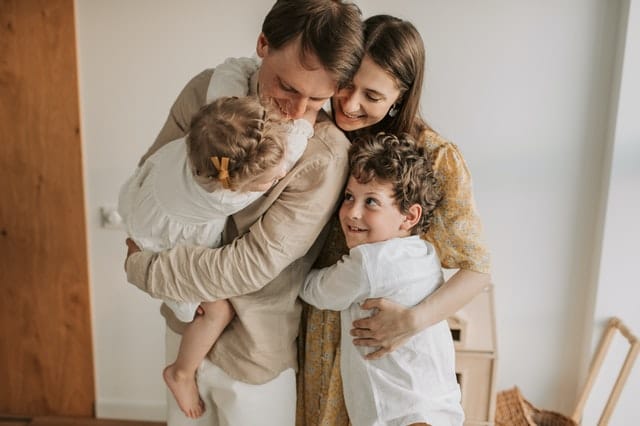 In the end, it's a family that does matter. 

Having a family is itself a blessing. 

Family gives you a reason to live, a motive to work harder. 

There is always a family who stays there for you.

Nothing compares to the family. 

Everything feels enjoyable and inspiring when a family is involved. 

Family is the one who never gives up on you. 

Happiness is enjoying an evening with a family. 

No matter what, never ignore your family, ever. 

They are our strength, when nothing works their presence does, Family. 

All you need is to have a loving and supportive family. 

When the family is behind everything is possible. 

Great things happen when you have a family that prays for you. 

Love, respect, and care is the greatest gift from a family. 
Also read: Trending Captions for Art Post for Instagram
Best Facebook Captions for Family Pictures
If you are looking for some awesome captions for memorable family posts, then here is the list for you. Whether it's an old memory pic or weekend fun, these captions are the perfect match. 
That exciting feeling of going home and meeting your family after a long time. 

Time to enjoy the weekend fully, with a lovely family.  

I don't do meditation, instead, I spend time with my loved one, that's more healing. 

Always stay grateful for having a family, because not everyone is that fortunate. 

Just another special picture with the special people of my life!

Taking time out of a busy life just for family, it all worth it. 

Proud to have such a great family which is a party in itself. 

Simply never lost a single chance to have amazing memories with a family together. 

You may regret anything but never spending more time with family. 

You know life feels good when a family is around. 

A relaxed and peaceful weekend evening with a family. 

Family love has no boundaries and limits, it just keeps growing. 

The level of love and respect you get from family is special and incomparable. 

Regular families simply talk together, and we dance together. 
Special Family Instagram Captions
As the name says, in this list, you will find some special words and Instagram captions for your family that express how grateful you feel for having such amazing people in your family.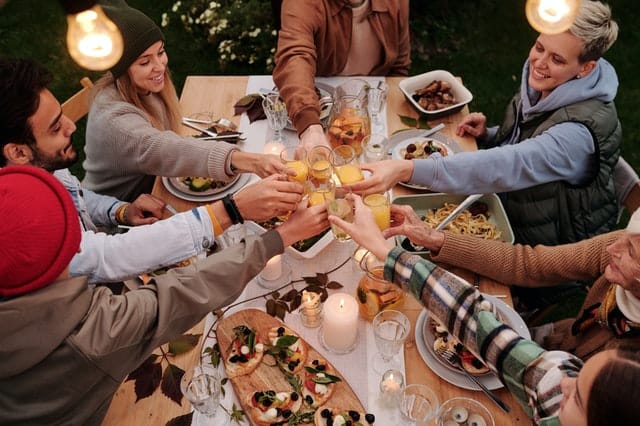 A family where you never have to beg for love or attention. 

I feel lucky to have such a family for being supportive no matter what. 

All you need is a family alongside, whether the time is right or not. 

We learn, we grow, we fight, we enjoy, we live a life together. 

Every second you spend with your family is itself a quality time. 

It's always the family that believes in you and supports you when no one else does. 

Wherever there is a family, happiness is by default there. 

May your family don't understand your life goals, but they can pray for you. 

You never have to inform your family, they just know it. 

Another precious life memory to rewind later on. 

If you spend time with your parents and family, never forget to capture that. 

May this time will never come again, but pictures will remind us how we lived. 

We all were not given choices to decide our family, still, we have the perfect one. 

Wow, we are going to remember this time for a long period. 

Holding my hands since (your birth year)

I know I can count on you all like one two three four.
Also read: Best Sister's Birthday Wishes & Messages
Family Captions for Your IG & FB Posts
Whether you live with your family or away, they will always support you, and for such a loving family here is a good collection of captions that you can get ideas for your next family posts.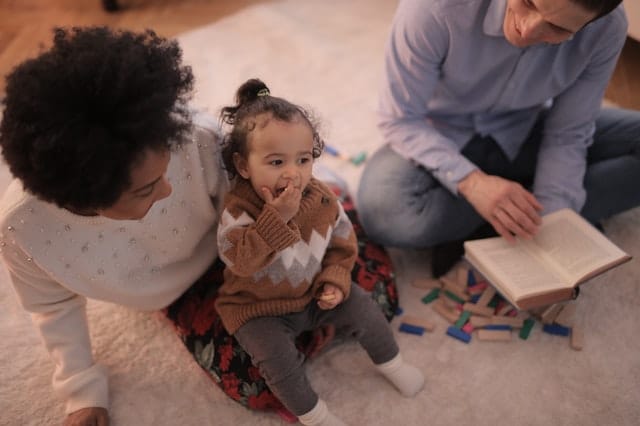 Family, we support each other without even knowing what it's about. 

Let us record this precious moment so that we never left it out. 

There is nothing like family pressure, it's just their worries for you. 

As you get closer to your home, the smile gets wider. 

For the outer world, we are educated, but for each other, we are just mad people. 

Here comes my support team, my family. 

Normal family, great time. Lifelong memories. 

Just another great weekend with family. 

Strong connections start and end with a family vibe. 

Have such people in life with whom you can share everything. 

This family picture is proof we would be the reason that we lived our life to the fullest. 

When life problems strike, family support inspires. 

Family is the one who keeps you going and truly believes in you. 

A loving family at home is like heaven on earth. 
One Word Facebook Captions for Family Pic
It's hard to describe the family in one word, but such short captions for family make the best way to show your love and respect for your family. Here are some good family captions. 
Together always. 

Family Forever. 

Funday Family!

Great memories. 

We're a family. 

My Place. Home.

Happiness unlocked. 

Like a 'family'. 

Good times(only).

Happy memories. 
Also read: Comments for Your Brother to Post Right Now 
Closing notes: 
With this list of the best captions for family pictures, we hope you get the respectful and special words to add to your Instagram post about family. 
Consider sharing this post with your family and friends if you like these captions and sayings. 
And, if you have anything to say regarding this post or something like great additions to this post, then you can share your thoughts in the comment below.