When you want to make your Instagram post more memorable and engaging, humor is the one element that you should never overlook. And if you're looking for funny captions for Instagram, here's the post for you. 
We will share some of the perfect and funniest captions for your selfies and pictures with friends and your partner. Moreover, a separate list of captions for boys and girls will make your post a memorable post, indeed.  
Funny Instagram Captions For Friends
Whether posting a throwback picture on Thursday or party pictures from the last weekend, you want to make sure that your posts are entertaining. 
Need some hilarious captions for your posts and selfies with friends, then this is the list for you. 
Love your friends especially when they know your every secret. 

No matter how annoying you guys are, I still want to be with you. 

Believe me, I haven't found them. We just met eventually. 

Those who don't understand your jokes and smile, actually are your haters. 

Friends are not the ones to whom you show memories, but the ones with whom you create them. 

Seriously, my friends are so lucky they have a good-looking friend like me.

The friendship that is shown in TV shows is nothing compared to the real one. 

The craziest your friends are, the greatest memories you create together. 

Having haters is fine, as it makes you feel like you're progressing in life. 

Behind every negative habit, it's that one friend who challenges you to try it. 

Happiness is seeing your best friend after a long time and noticing that nothing has changed. 

I wish my friends would live longer than me. Without them, it's hard for me to live here. 

Never ignore any single opportunity to enjoy time with your friends. You will regret it. 

I love my friends. I know they are the weirdest and strangest people on earth. But they're still my friends. 

Good friends don't talk behind each other's back. They talk behind someone else's back. 

Not every friend is jealous, some just don't want to lose them behind when you get ahead. 
Funny Captions For Instagram For Couples
Well, a couple's Instagram posts don't always have to appear like romantic poems or songs. 
And if you're thinking of posting your couple posts, you want to look at this next list of hilarious Instagram captions that we just prepared for you. 
Having that partner who accepts you without makeup is such a blessing. 

It's not only me, we both fall together for each other at the same time. 

Two years ago, she stole my heart and now she's targeting my mind. 

You mean something to me, but I don't know what that thing is.

Our fragrance of love is so powerful that we no longer buy the deodorants. 

Recognize this: this is the same smile that you gave me last time. 

My love for you is that great that I happily sacrifice my weekend for you.

Falling in love with someone is all good, but minding your budget is also one thing. 

After changing the relationship status too frequently, even Facebook started showing: It's too inconsistent. 

Trust me she stole it first. I just stole hers so that she could give my heart back. 

These days, couples are more interested in changing their relationship status before anything else.

Marriage is nothing but lawfully annoying that one person for the rest of your life.

Earlier, we went to the park. Now we are married and our home is our Jurassic park. 

Whatever you have is yours both, equally. But what your wife has, it's only her alone.

First, they want to change you, and when you finally change they complain. The women.

Loving and dating each other is all fine until it comes to the snoring part. 
Also read: Best Comments for Couple on Instagram & Facebook
Funny Captions For Instagram For Selfies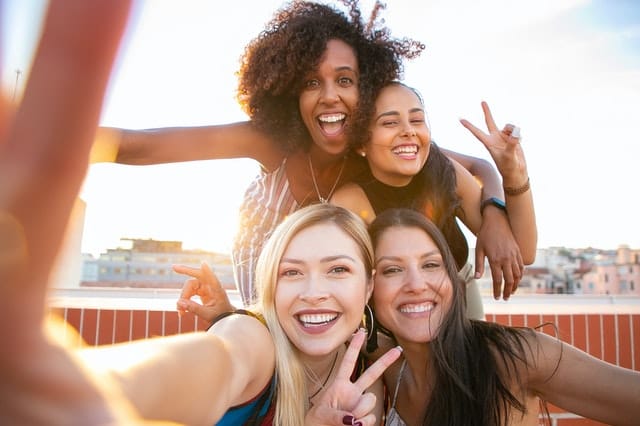 Posting pictures without meaningful and entertaining captions is not a great approach. But, especially when you are using Instagram with a long-term strategy in mind, make every post count. 
Such captions not only save you time but also make your selfies on Instagram more meaningful and engaging overall.  
They never have time to listen to you, but always have time for one more selfie. 

I always choose to take a selfie with my phone, so that I can delete the one that makes me look ugly. 

It takes me forty-seven pictures to find this one to post. 

I promised myself I would post a selfie without any filters one day, but not today.

This selfie is just for testing purposes. The original work will be posted shortly. 

You're not going to look good by trash-talking someone. 

That day when the camera shows genuine emotion, it will be a revolution. 

Everyone has that crazy side which only comes out around the right people. 

I tried very hard to control myself from taking selfies, but I can't. 

All have that one friend who has our ugly pic which they promise to delete but don't do.  

I bet you won't believe it but this selfie is only one filter, the natural one. 

I'm not a narcissist, but I love myself as no one else could. 

Simply posting selfies with the various angels and some believe they're supermodels. 

The reason to be awesome and live your life to the best is in you. 

Why stress when you can prepare for the exam in the last five minutes? 

Confuse them when you are unable to make them understand what you're saying. 
Funny Captions For Instagram For Girls
Thinking of some cute and interesting captions for your Instagram posts? Then try out the next funny and cute captions to express your personality really well. 
These captions are more than the typical captions that you've been always using so far. 
Believe me, I am not using any Instagram filters anymore. 

Don't cry, it takes you an hour to wear this makeup.

Every creator on Instagram is like they are an influencer and a celebrity. 

We are neither interested in knowing what you eat today nor when you're right now. We are just your followers, not a partner. 

My superpower is taking more than fifty selfies in a minute. 

The funny thing is everybody says good morning. But, nobody means it.

Hold my purse, no girls say that ever. 

Dear man, when a woman asks you something, she already knows the answer. 

Training animals to behave properly is all easier than training men.  

I always let my friend reach there on time and then I leave home. 

We have our search engine at home, to whom we call: Mom. 

The man who promises to take the moon and stars for you is not serious about you. 

People usually complain about something which they can't afford to have. 

Don't repeat your sentences. I intentionally didn't pay attention to the first one. 

Only the right girl can make a guy go to the gym and the library regularly. 

Minding your own business is the best thing to do, but not everyone can do that. 
Find the best way to appreciate your friends, Compliments for Friends (Ultimate Compilation)
Funny Captions For Instagram For Boys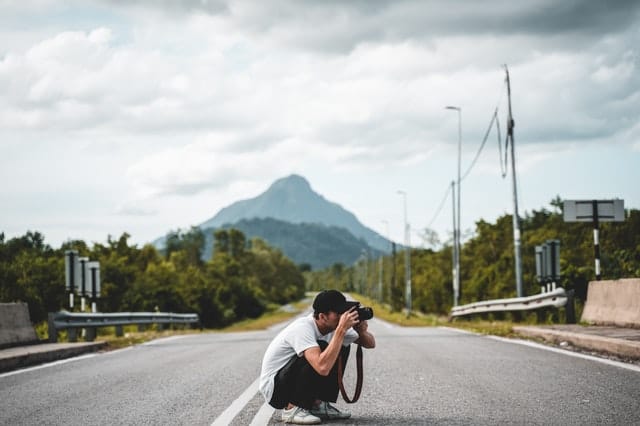 When looking for your picture and message in the best way possible, never rely on short and boring captions. Instead, you need some entertaining and funny Instagram captions for your posts. 
Don't worry; you will find the perfect captions for an engaging post on the list. 
Because one selfie was never enough. 

Right now I feel like it's a Friday today.

Being simple is too boring. I would rather be myself. 

When nothing goes right, take the uber and go home. 

I don't hire hairdressers, my pillow does this job right.

Me and my boys never wait for opportunity, we create it.

Wish for that day when people become as beautiful as they appear on Instagram. 

No matter how hard you try someone will always be there who never likes your post. 

When everyone is laughing but not you, that means you are the joke. 

If Facebook and Instagram were my school book, I would be a topper. 

People nowadays forget to eat an apple a day but never forget a selfie a day. 

Good friends help you clean your room. Best friends make it dirty again. 

It's only the slow internet that shows how patient the person is. 

I'm not sarcastic, I just have a habit of talking on the face.

I thought you were the intelligent person in our group until you said something. 

If you share your dreams and they don't laugh, that means your dreams are not big. 

Hope people these days will be as smart as the phones they use. 
Also read: Best Tips To Take A Good Selfie 
Let us know which funny Instagram captions you like the most from the list. Then, share your thoughts and views in the comment section below.