Do you also have to take at least 70 shots, to find that one perfect selfie, that you confidently can share on Instagram? 
Don't ask, we also have been there, too.  
But, not anymore after learning, How to take good selfies?
There are some best ways of selfie photography, without putting so much effort and facial experiments, too.  
Well, if you want to take a good selfie for Instagram or any other social media, then here sharing the best selfie-taking tips for you. We hope, that helps you to take the one best selfie in just one or in a few shots right away.
Yes, it's possible. Check our suggested smartphone photography tips on how to take good selfies, that you can post on the go, without much editing and using any filter app, of course. 
How to Take a Good Selfie With a Smartphone?
1. Have Some Set of Good Selfie Poses and Ideas
Before taking a selfie anyway, be sure that you have some selfie poses to employ. Indeed, selfie poses are key elements of the perfect selfie. Just snapping with your smartphone camera and you have a great photo from it, that's not always the case. 
You need to have some selfie poses ideas to try before choosing the one that fits your background, place, and mood at the time. Practice with different poses and check how you look with it and find which pose suits you the most. Poses are important especially when you take full body selfies, that reflect your mood and outfits,too. 
2. Get Inspiration from Models and Celebrities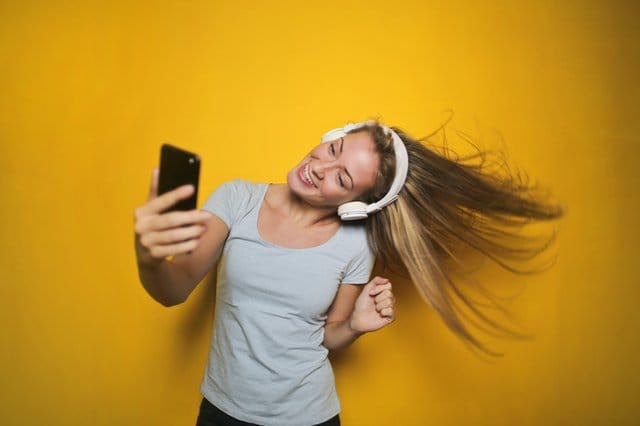 Of course, you are fascinated by your favorite celebrity and try to copy them while taking selfies. But, moreover also learn from them, what camera angle and poses they use to give perfect selfies with smartphones. Whether at fashion shows or award functions, you get to see how comfortable celebs present them well in front of the camera. 
Get the inspiration from celebs and models, this helping you in a lot ways to have a better selfie with your phone. You also can learn more poses from them, from their leg and hand position, body stance, and facial expressions.  
3. Stay Natural. Don't Be So Hurry. You Can Delete it Later. 
Taking a perfect selfie is kind of easy for one who has been taking it for many years. But, if you are camera shy or still don't get the perfect selfie you want, then relax when you are clicking yourself. Don't rush over everything, you need to look normal to make it a good selfie. 
Make yourself comfortable and feel free from any worries. Don't forget that your nervousness, can be captured through your expression while taking a selfie. To make a good selfie, make sure you're in a good mood and ready for it. If not, then make yourself ready. 
Also Read: Tricks You Should Steal from Fashion Bloggers
4. Position Your Phone Camera at The Right Place. 
With that means, we suggest you include the distance between your face and phone camera. That helps you to take a good selfie with right face positioning and body posture. After all, you don't want to look weird when your nose is the center point of your lens, Right. 
Because that probably makes your nose look bigger than it actually is. So know in advance, that anything which is quite close to the smartphone camera looks big, as it used to. Because all camera focus is directed at that point, so adjust your camera angle, and keep it at the right position from your face. 
5. Arrange the Lighting or Find the Better Spot.
You can not ignore the lighting when you want to take a good selfie. Lighting is a far important factor when it comes to differentiating random selfies to perfect selfies. Make sure that the place you are about to take a selfie, have natural light available.  
Natural lightings are the best, also recommended by professional photographers. If you are taking a selfie indoors, make sure you arrange the lightings to take a better selfie. If that's not possible, then go outside and use natural flights to take a selfie. For mobile photography outdoor shooting is the best, the most common suggestion by the selfie experts. 
Also Read: How to Create Your Own Photo Books
6. Filters are There. But First, Prefer to Stay Normal.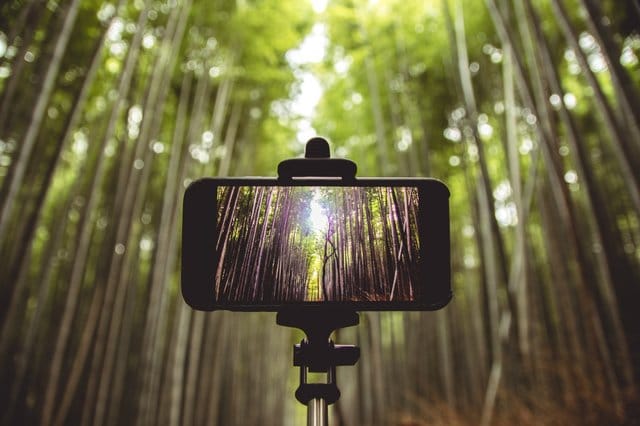 Want to know how to take a good selfie for Instagram? Then, prefer not to use many filters at all. You already look great and natural, so don't feel demotivated by any selfie that doesn't seem perfect to you. You have filters to use, and for making your images average to awesome. But, don't forget that simplicity is the best, at describing human emotions. 
In the case of lighting, textures, decoration, and quality improvements, you can use filters. But, make sure you don't overuse it for all your photos. Believe in yourself and take some photos naturally, as it looks great. Not all photos need filters, it's better if you let some photos as it is. 
7. Be Prepared. Practice by Taking More Selfies.
Taking a good selfie is not less than an art. You can not get the perfect selfie by the one-click every time, you have to try for a few to take that one perfect selfie with smartphones. Research proved that, those who capture themselves on regularly, are better at taking good selfies, than those who take it occasionally. 
If you want to feel more comfortable with a camera and look natural with it, then make sure you are practicing enough. You get it right, practice makes perfect. 
Also Read: Things Photographers Should Not Do
8. Don't Forget To Check Scenes in the Background.
Undoubtedly, the background does matter, whether it's a movie shooting or taking a good selfie by smartphone. Before taking a selfie right away, make sure you check the background of your potential image. Who knows it's your best friend or younger brother, may photobomb you and spoils your chance of taking a perfect selfie.  And, if that happens eventually, then you can use our suggested background remover tool, to remove unwanted things or people that spoiling your perfect click.
Prefer to have a clean and minimal background while taking a selfie, that will make you look even brighter. Also, mind your camera angle to adjust with the right background and for capturing a better selfie.
9. Test With Multiple Angles and Face Movements.
We have to admit that, we all are never satisfied without our passport-sized photo, Isn't it? And there's a reason that most people don't look good with the camera straight to their face. If you want to learn how to take a good selfie, then you need to be aware of which angel you can get your best caption. 
Try with the multiple camera angles and face movements, and you will find that better spot from where your face looks way better. Some people just look great from the up-right camera angle, while others do the great look from the side views. So, be prepared to try and test with multiples, to find that one best shot. 
Also Read: What to Wear to a Party When You Want to Look Fancy
10. Smile Naturally, That's Enough Above All. 
A flashlight helps you look brighter, background support to maintain focus, your pose keeps you in the right position, but your smile is the one thing that matters at the end. Have a normal smile, that you regularly carry. 
Don't overdo it and hesitate to do it. That'll clearly be identified by others, when you faking your smile. Everything above, your natural smile works like a charm and makes your selfie look way better. 
11. If  You Still Don't Look Good. Then, Blame Your Smartphone, Not Yourself.
We have a wide range of smartphones and camera options, but when it comes to taking a good selfie, It's the quality of our phone-camera that matters the most. Before taking any selfies, you better be aware of the camera quality and pixels your smartphone provides. Moreover, you can apply some editing software and tools, if your smartphone isn't allowing you to do so.   
Fotor, is one kind of a revolutionary photo editor and design maker tool. That you can use to make your photo look perfect with its multiple image effects, HDR photography, beauty feature, and even retouching your selfie to make it looks great. 
Some phones provide ongoing filters, editing options to try with your textures and light options. If you are in place with low light, then make sure to turn the front flashlight. Likewise, take selfies with the right smartphone, with the best camera qualities, that are specifically designed for selfie-lovers. 
Also Read: Why "Going Natural" Never Goes Out of Style
12. Believe. There isn't Like a Perfect Selfie.
Okay, till here you know how to take a good selfie, and what to do that looks you better, in front of the camera. But, the final and most important thing is, your selfie can be from good to best, only when it comes naturally, within you. 
You don't need to add thousands of editings and effects to look perfect. Just stay who you are, Be your own. Don't overthink about your eyebrows, smiles, face, or anything, just take it easy and have a smile there. You look great, already.
Key Takeaways
So now you know how to take good selfies, and ready to go with the next self-photo campaigns, Right? But, one more thing to suggest you is, just don't feel low, when you aren't getting that perfect selfie you are looking for. Even there's no need to feel demotivated when you don't look great with photos, it happens with all of us. 
But, in the end, all matter is having self-confidence and self-belief. You are perfect on your own, you don't need any filters to look great. While taking the next selfie, be your own and let your mood flow naturally, and guess what? You will have the best selfie ever. Just, feel confident about yourself, stay natural, and Be you. That's all you got for a good selfie. 
Say Cheese!