In our earlier post, we have discussed the top trending youtube channel ideas that provide you an insight over what type of youtube channel you can create as a beginner. 
In this post, we will discuss the common types of Youtube videos and topic ideas that you can use to create your next videos.  
Such video topic ideas are better to be aware of whether you are about to create your new channel or have already run a channel. 
That will not only support you to get more views but also to grow your channel over time. 
Depending on your channel category and niche, you can constantly create new kinds of popular and trending videos for your channel. 
Top Categories for the YouTube Channel
When it comes to the popular videos topics on youtube, you find that every video on youtube mostly falls under these categories:
Music 

Sports

Gaming

Technology

Learning

Entertainment

Fashion and Beauty
So if you want to make your youtube channel grow organically, then these are the top video niches you should consider before setting up your channel. 
Furthermore, these videos get organically boosted by time  because most people search for them. Plus, such categories are also enough to give viewers an idea of the channel and topics they discuss.  
List of Video Topic Ideas for Youtube Channel
Well, you're now aware of what the most favorite youtube channel category is. And we hope that you have some idea of what your youtube channel will be all about. 
But wait, simply knowing which channel to start and selecting the perfect niche is not enough. 
You want to check the different types of videos you can share based on your channel niche, theme, and category. 
And so, here are the types of youtube videos that most YouTubers and creators follow in general to grow their channel and get more subscribers. 
Now, let's pick each category and see what video topic ideas that you can follow along. 
Music Video Topic Ideas for Youtube
Solo performer, music band, or a studio, there are tons of topic ideas for music videos that you can post on your youtube channel. Remember, you don't necessarily have to create new songs every time to post a new video, and these topics are just something more than that.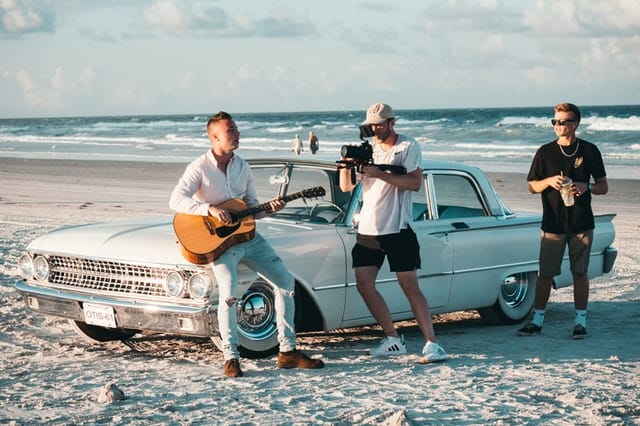 1. Live performance and stage shows. 
Upload your unedited version of the entire stage performance or just some clips of the concert highlight. Video recordings of live performances are a great choice for any band's YouTube channel. 
There's no doubt that your subscribers are eager to learn more about you and your journey. So then why not let them get to know you a little more?
3. Record a classic song in your style.
You can choose your favorite or popular old classic song and record yourself while singing it. Your followers will love such old classic songs being sung in a completely different tone. 
4. Instrumental music video or song performance. 
Besides a studio music video, you can also give a fresh look to your music while playing a single instrument, like a guitar or keyboard. 
5. Remix your songs. 
Pick your most viewed song video and remix it. Share it in the completely new and unique music version. 
6. Teach them musical instruments or song theory. 
Give inspiration to the newbie musical who follows you and wants to be just like you. Share a complete tutorial video from how you made a song to which chords you've used in the particular song. 
Read next: Trending YouTube Hashtags to Boost Views
Sports Video Ideas for Youtube
Sports news and events are one of the top categories on youtube. So here are some video ideas you might consider if you have a channel that focuses on sports and games.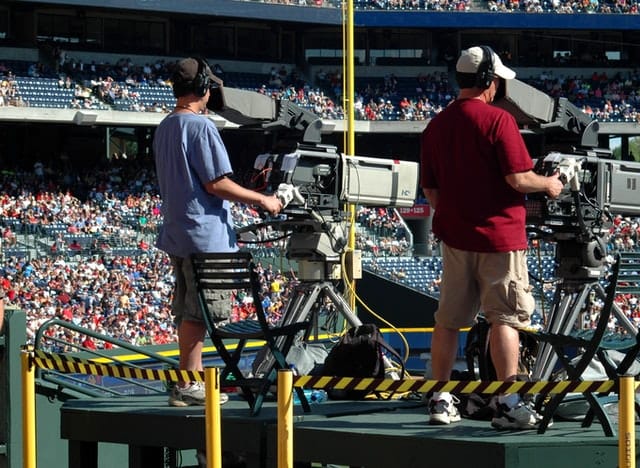 1. Compilation sports videos. 
Video types like this are ideal for sharing the top-10 or the best moments of a season of any sport, whether it's soccer, cricket, the NBA, or the Olympics. 
2. Sports news and updates. 
Share the upcoming sports events and big tournaments that you're excited about. Plus, if it's related to your favorite spots,you can cover anything that is concerned with, such as news or updates on sports announcements. 
3. Team comparisons and fantasy sports. 
Discuss the team's strengths and weaknesses. Share your views about who's going to win?
4. Sportsman's biography and journey. 
Certainly, you could make an interesting video with these topics as fans are interested to know more about their favorite players' backgrounds, ages, and recent performances.
Gaming YouTube Video Topic Ideas
There is a lot you can do with a gaming youtube channel rather than just playing a game.  Below are a few of the trending gaming topics on YouTube that may be used for your next video.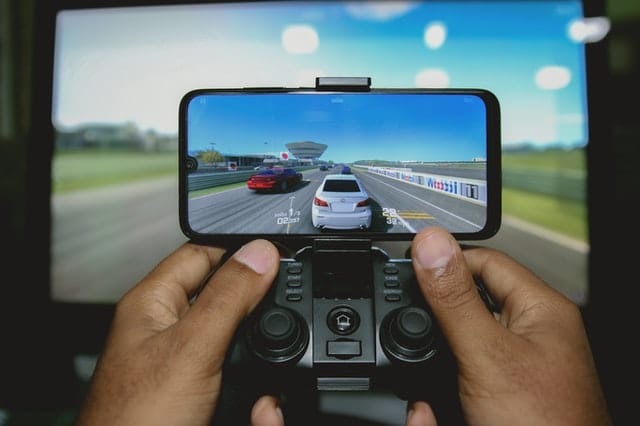 1. Review the latest games and devices. 
Share your opinions and what do you think about the latest game released in the world of gaming. Well, you can also play old games and share your views about that, as well. 
2. Gaming news and updates. 
Keep your fellow gamers, friends, and community up to date with straightforward information about the gaming industry. Unlike a boring reporter, though. 
3. Commentary during gameplay. 
Such videos are extremely entertaining and highly engaging from the viewpoint of someone who loves watching gaming videos. 
Don't keep everything secret; share your tricks and best tips over how you complete the hard missions. Your followers will certainly thank you for this. 
5. Go on live streaming. 
It is nothing great but a nice thing to do for your gaming subscribers and friends. Stream live to your viewers and chat with them. It is worthwhile to strengthen your relationship with your channel followers. 
6. Make a vlog as a change. 
Enough of the focus on video games and great scores. Try something new, something personal. Take a camera and give them a glimpse into your studio and a gamer's life. 
7. Easter eggs, secret treasures, strengths, or glitches from the game.
Have you found something strange while playing your favorite game or glitches that no one knows? Just record it and upload it on your channel. 
8. Create a challenge video. 
Challenge yourself to complete a game level in certain minutes. Or you can also challenge your audience to follow along. Ensure that you choose the most challenging level. 
9. Play an old game from the 90s'. 
Collab with the old fellow gamers or friends and record yourself while competing on the old classic games that kids from the  90s' used to play.
Read next: Trending YouTube Videos To Watch Right Now
Technology Topics for Youtube Videos
From how to fix something to technological gadgets reviews, there are so many videos that you can upload on your youtube channel regarding technical knowledge. Sharing the best technology youtube videos ideas to add to your upcoming schedule.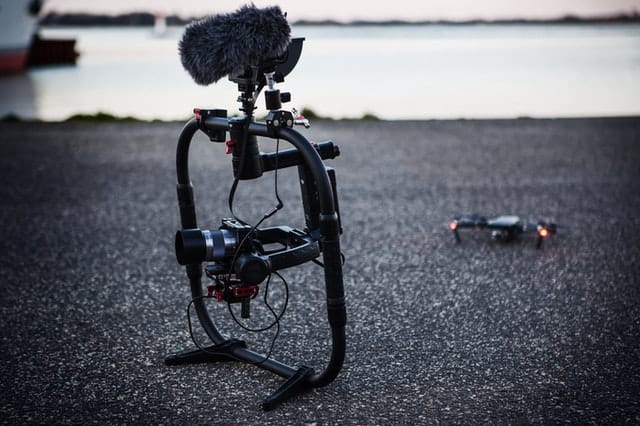 1. Product review and unboxing. 
Apart from the most trending video types on youtube, such videos are the ultimate option for growing your channel, subscribers, and earning, overall. 
2. New product releases announcements. 
The best way to reach a wide audience without spending too much on marketing and advertising is to use youtube, especially if you're a tech brand. 
3. How-to videos and tutorials. 
Are you an expert in particular tech skills? Then why help someone and make their life a little easier with the ultimate solution they need. 
4. Top gadgets of the year or month. 
Introduce people to the latest technologies and gadgets available in the world. 
5. Technological hacks, tips, and tricks. 
Share your technological expertise and hacks or tips that someone needs at the moment. Additionally, this is a chance for you to show off your tech knowledge.
6. Tech news and future technology. 
A video that discusses the future gadgets and technology that a particular company is working on or something that will change our lives forever. 
Learning/Educational Video Topic Ideas for Youtube
Well, this category needs no further explanation. After all, youtube is a great platform for the passionate learner and someone who wants to stay updated with the latest knowledge; Here sharing the educational video topic ideas for your knowledge-sharing youtube channel.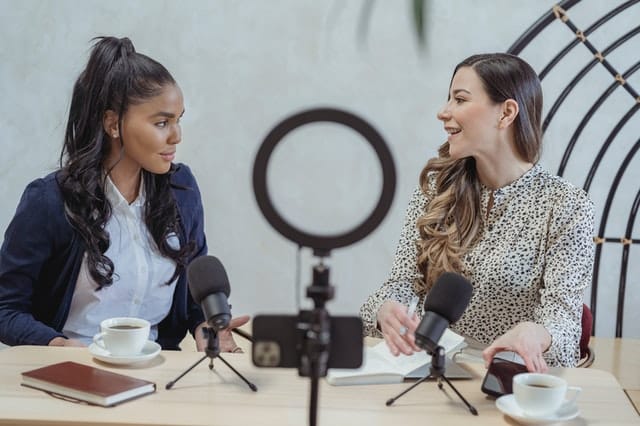 1. Online lecturer and teaching. 
Apart from taking lectures in your coaching classes, you can also record a video of yourself teaching and upload it on your channel. 
2. Interview with the experts. 
Whether it's about a discussion on a worldwide subject like covid-19 or upcoming market trends of a specific industry, take an interview of an expert sharing their views on the subject matter. 
3. Group discussions. 
Similarly, the interview is about one person; you can collaborate with more experts and can set up a group discussion there, too. 
4. Documentaries and research projects. 
If you're great at research, myth-buster, and bringing the truth into the light, then such videos are worth creating for your educational video. Moreover, you can get inspiration from most documentaries and leading channels.  
5. Inform How to do anything. 
People genuinely search for the right process to follow regarding routine activities to fix any technical stuff. Share videos that demonstrate the entire process and educate them. 
6. Infographic video topics. 
Well, these types of videos are an effective way to educate on complex topics. In addition, people relate to this video greatly, as it involves visuals, texts, images, and animations. 
7. Short courses. 
Youtube is a great place to learn. But, if you can cover the topics in the right sequence, that will be the best way to understand the subject. Courses can range from an hour to two hours in length, explaining the concept in detail. 
8. Q and A videos. 
The people watching your videos may have questions and something they would like to ask you about that you haven't covered in any videos. You can live stream once a week for Q&A sessions to build an engaging community. 
Read next: Trending YouTube Web Series to Watch Right Now
Entertainment and Comedy Topics for Youtube
Like youtube is the best platform for the passionate learner, it's also a home for entertainment seekers. Therefore, the entertainment category is the most popular category on this platform after education and learning. 
You'll find some of the best entertaining and funny video ideas for youtube channels in the following list.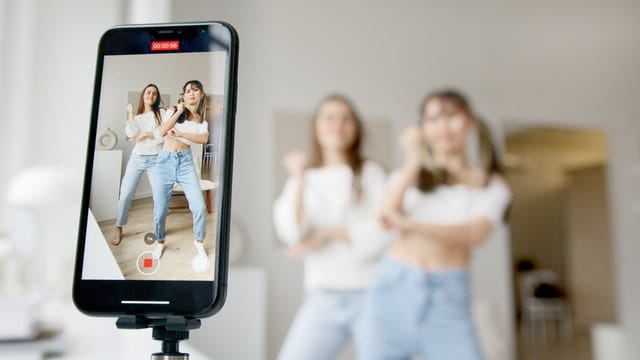 1. Funny and comedy video ideas. 
Well, nothing compares to funny videos that instantly get viral. In addition, these kinds of videos are prevalent and keep bringing in more subscribers and revenues. 
2. Create entertaining prank videos.
We could add prank videos to the funny topics ideas. But, these types of videos are so popular and have a unique fan base. Well, before creating the new prank video, make sure they're entertaining and are harmless. 
3. Cute animals or pet videos. 
You can make a lot of videos without further research, including cat videos and videos of your pet playing. Then, all you have to do is record it and upload it. 
4. Take a popular challenge and upload the video.
Ice bucket challenges and trending Instagram challenges are good references from where to take the ideas here. But, you can also start the new challenges on your own. Make sure such challenges are safe for everyone first. 
5. Create meme videos. 
No matter what, meme videos will never let you age anyway. Get ideas from trending memes that break the internet, and who knows; the next meme will be you. 
6. Show off your magical tricks. 
Do you have the skill to make someone scratch their heads, asking, "how did you do that?" Then, the youtube audience needs you.  
7. "The Best..", "Top 10.." – types of videos. 
Lists-based videos are one of the most popular plus entertaining ones. These videos not only entertain but also educate with their eye-catching graphics and stats. 
8. Record yourself reacting to others' videos. 
And if you have no idea what your next video topics will be,you can react to other YouTuber's videos of your same niche or the one that is popular at the moment. 
Fashion and BeautyYoutube Video Topic Ideas
If you're running a youtube channel that discusses fashion trends and beauty tips, then you better have some good ideas ready in the first place. For your help, here is the list of fashion video ideas for youtube to keep your audience engaged.
1. Makeup tutorial and beauty tips. 
Teach people how to look fashionable on budget and which color suits them depending on their personality. Then, share your expert advice to help them shine anywhere. 
2. Inform about celebrities' outfits that are in trend. 
People get so much inspiration from celebrities when it comes to style trends. Review the outfit the stars wore on the red carpet and what someone can learn from them. 
3. Upcoming style and fashion trends in the industry. 
Update your audience with the newest fashion trends and styles that are gaining popularity around the world. Help them to look trendy and updated in style.
It can be anything from your active, healthy lifestyle to following a diet plan and all. The purpose is simple, share what you do to stay healthy and fit. 
5. Create a haul video. 
Just came after a big shopping trip, so why lose such a video opportunity? Take a camera and record what you bought, review the products, and suggest the right one.
6. Outfit selection guides and tips. 
Describe which outfits are trending and make a great choice for a particular event or season. Then, take them on a tour of your wardrobe as well. 
7. Review beauty products and unboxing.
This can be anything as part of your sponsorship program with fashion brands or the everyday products you use. Such videos are the ultimate guide for them to choose the right products and stay trendy. 
Read next: Trending Youtube Video Ideas To Try
Final thoughts:
Remember, your youtube channel category has to be from the very first video. But, your types of videos can differ as per the latest trends on the platform. 
These are just a few youtube video topic ideas, and the list could be much longer. 
It's okay to add your style as you create the video. Plus, that's a great approach, too. However, checking what your audience is expecting is equally important. 
You can experiment with the different types of YouTube videos we discussed if you're starting on Youtube and unsure what to do. 
But, make sure that such videos are around your channel category and niche, after all.