Memes are becoming a trending part of our daily life, not a single social media user would be there, who would not come across memes that are not trending. They are an integral part of our dull and boring life. Memes have been in trend worldwide and India is no exception to this viral fever of memes.
We have made a comprehensive list of trending memes in India for 2020.
Trending memes of November 2020
Vibing Cat
The video of a cat vibing on Instagram went viral and the cat became famous. And it was called the vibing cat. But what really triggered netizens to make and share dozens of memes was a video uploaded by Bilal Göregen.  In that video, we see an enthusiastic blind Turkish drummer who sings the song of levan polka (a very famous song among netizens).
The best part is that he edited the vibing cat into his video. The Levan Polka beats, The Turkish drummer, and the vibing cat was nothing short of the best meme to be created.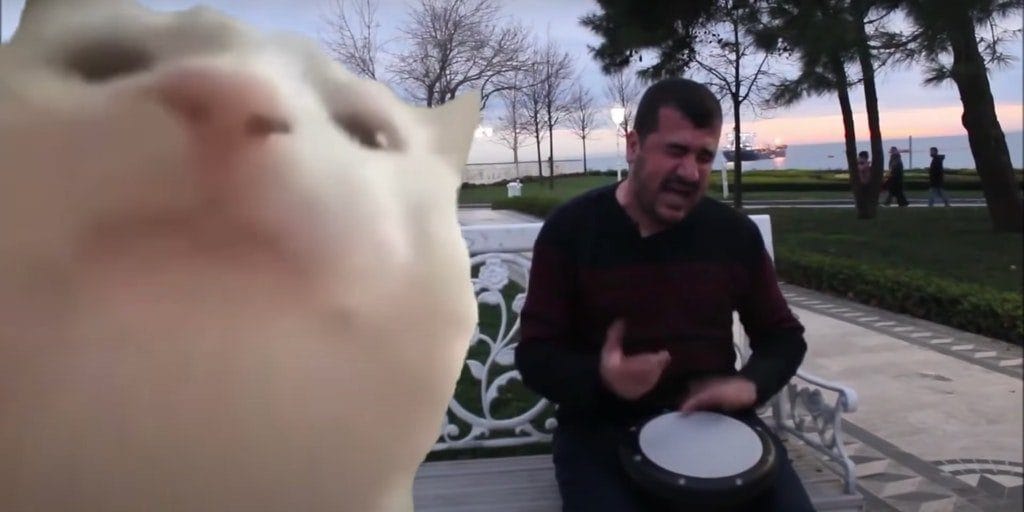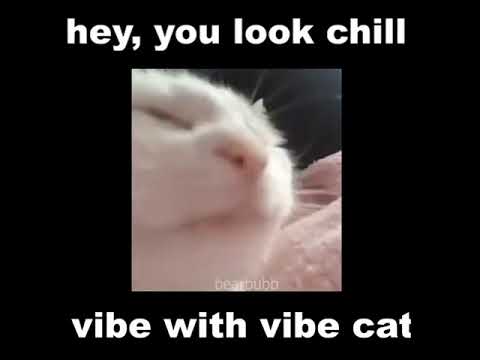 Asteroid coming close to Earth Memes
As NASA had reported about an asteroid that will come in close proximity to Earth, netizens shared the asteroid memes. Just when people were having a moment of happiness, another bad news hits in the face. The asteroid will not have a direct impact on earth but due to its close proximity, there could be a slight chance of it burning in the sky and could be a meteor shower. But it has only very low chances but the authorities are prepared for the worst-case scenario.
People related this asteroid with the popular asteroid shooting task in a buzzing 'Among Us' Multiplayer game.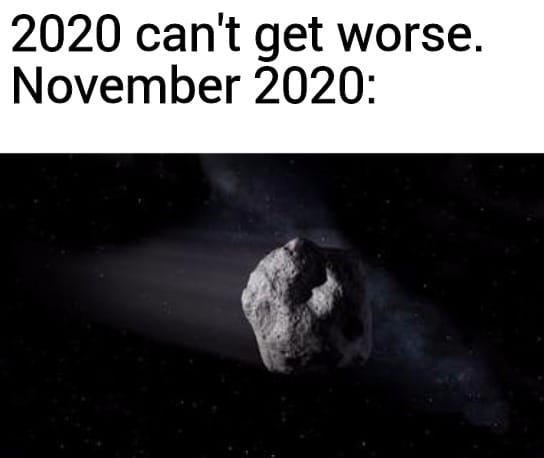 Friday the 13th Memes
Nowadays the date thirteen, considered to be a haunted date, falling on a Friday, is not terrifying for many. But for some who watched the horror movie series of the same name, it still scares the hell out of them. It is considered to be a day when all the dead people come alive.

2020 US Presenditial Election Memes
After the infamous 2016 Presidential election, the 2020 US Presenditainal Election became widely popular. Memers shared memes as to how the world views the debate and the election as a drama. Eventually, the memes were about the presidential election. People compared the delay in the Nevada election to the sloth character in Zootopia. And as Joe Biden became the president, the memes were about how trump lost the elections and the people's reaction towards it. Here are some of the viral memes.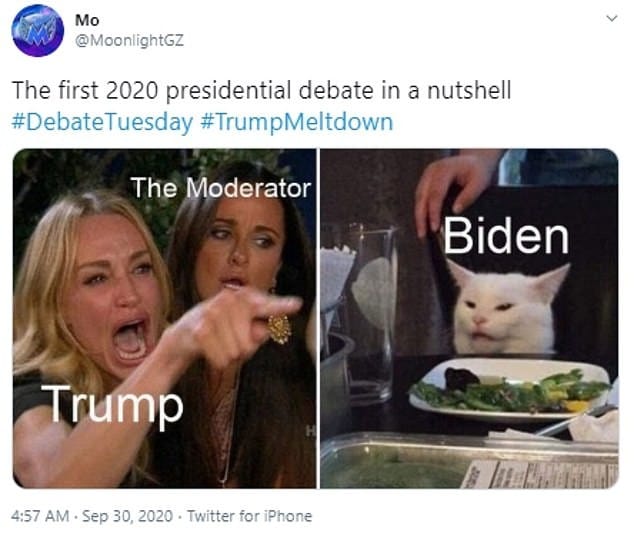 Trending memes of October 2020
Second Summer Memes
The month of October is called the second summer as the season's change. In this transition, we experience both winter and summer. So that opens a variety of memes.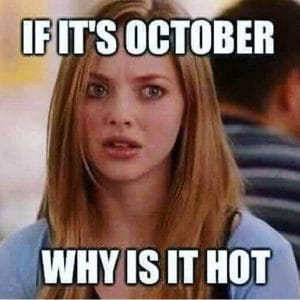 Mirzapur Release on October 2 Memes
Netflix released the trailer of season 2 of one of its popular series Mirzapur. The thing which strikes odd the most among streamers is its release on October 2nd. So this meme went viral on the day as a result of the show's popularity.
Halloween And Full Moon Memes
The season of vampires and goofy costumes is celebrated in October. But people are finding it strange as it falls on a full moon night. The full moon night is some sort of sign for the vampires, werewolves, etc. Such that people who love Halloween shared this meme and it became trending soon.
Trending memes of September 2020
Among Us Game Meme
A recently launched multiplayer game just blew up. It has a unique idea, a simple design, completely free. And it is available across all platforms. Few games exist this way. So this game was loved by many and gained large popularity. Basically, there are 10 players and one among them is an impostor. They are in a spaceship. An impostor can kill and has the power to control the ship sometimes.
When the dead body is found, crew members can discuss and find out who among them is the impostor. And if they find they can eject him into endless space. If the impostor successfully stays till the end, he or she wins. And the crew members have to do some tasks. This game generated many famous memes.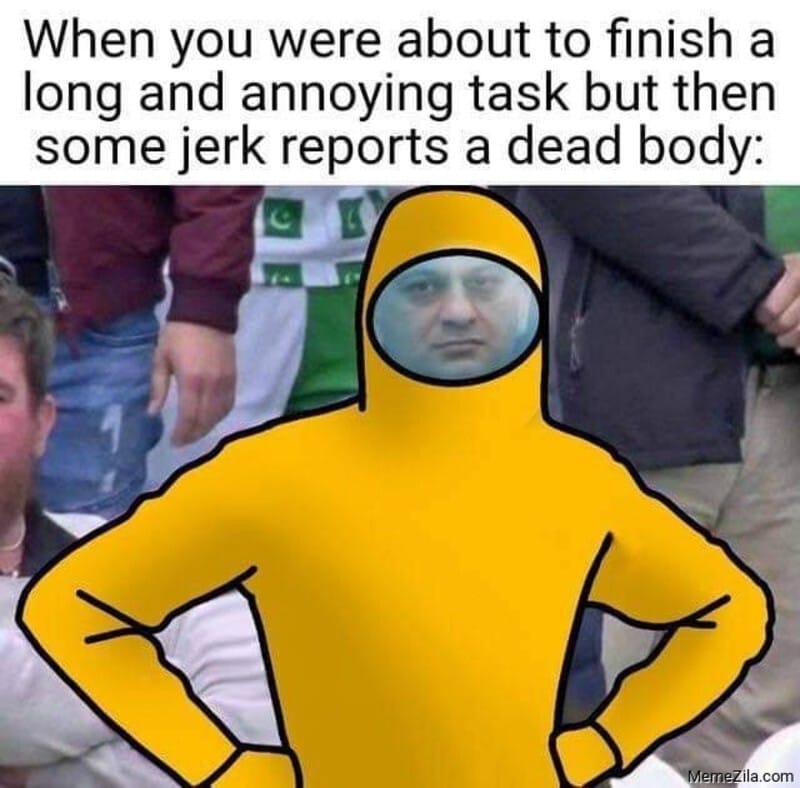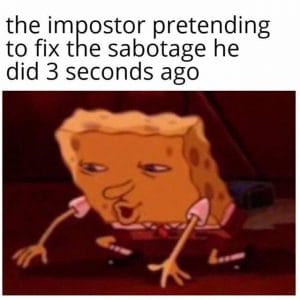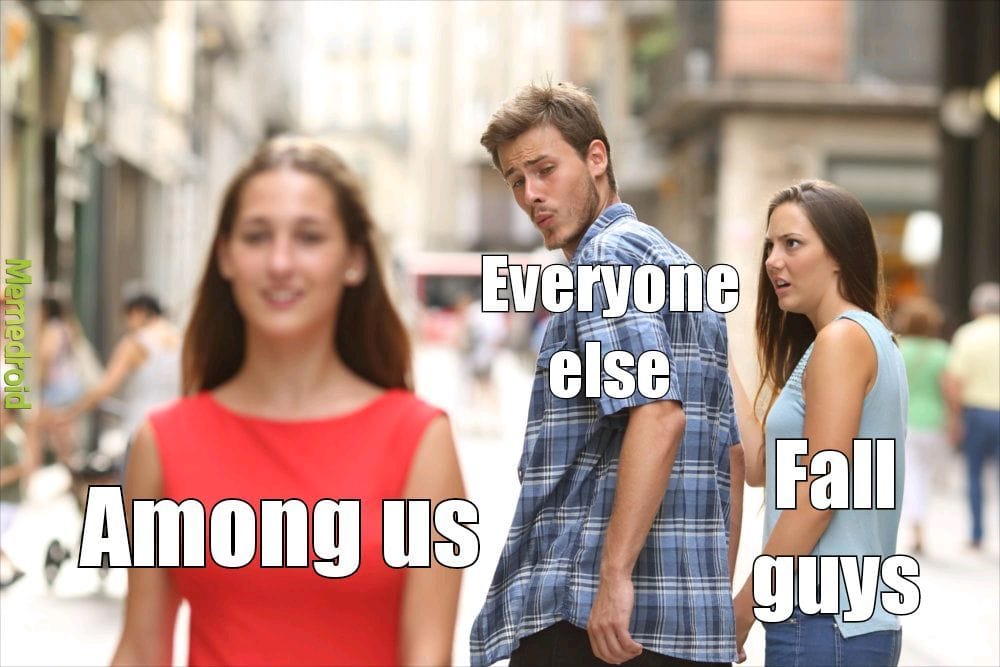 Black guy crying viral memes
There has been a new set of memes similar to Kanye west memes. A person who looks extremely joyous and another person who looks like he has lost all hope.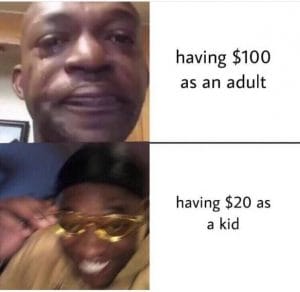 2020 memes
The year 2020 is the year where you get bad news almost every day.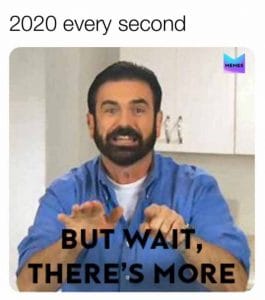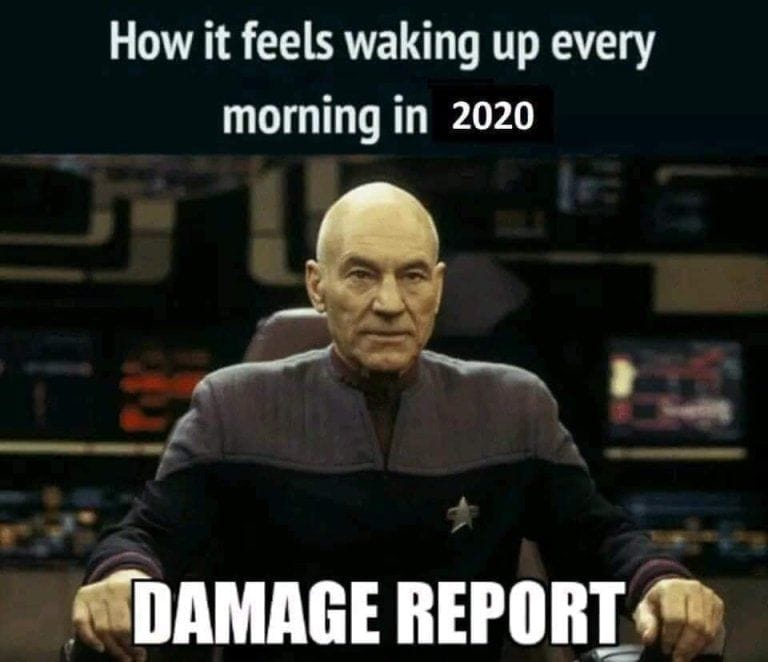 Lockdown Grocery Shop Memes
GDP memes
Since this quarter, our country's GDP has fallen drastically. And since many media could not explain it to the common citizen. Many people have shared this meme.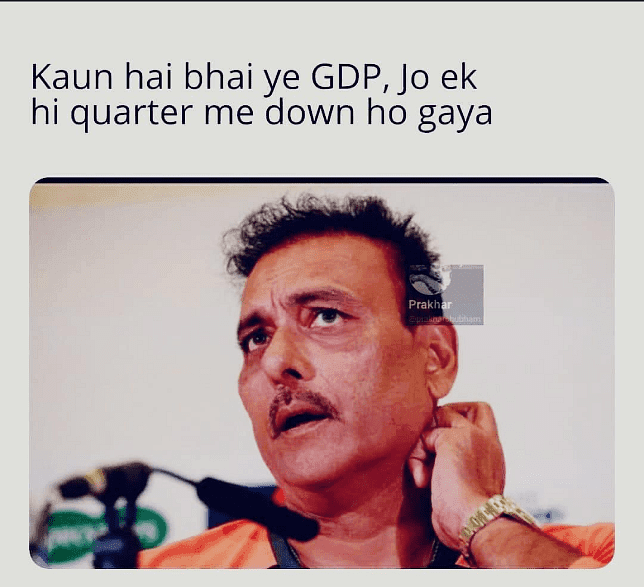 Viral memes
The meme below was being shared virally among the netizens.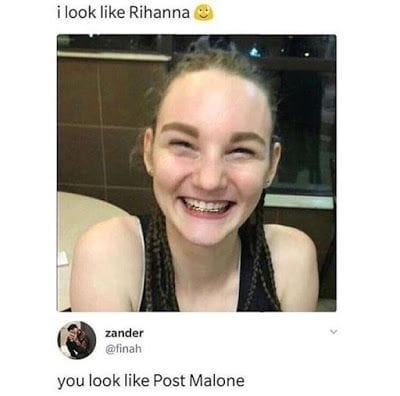 Game Memes

Life memes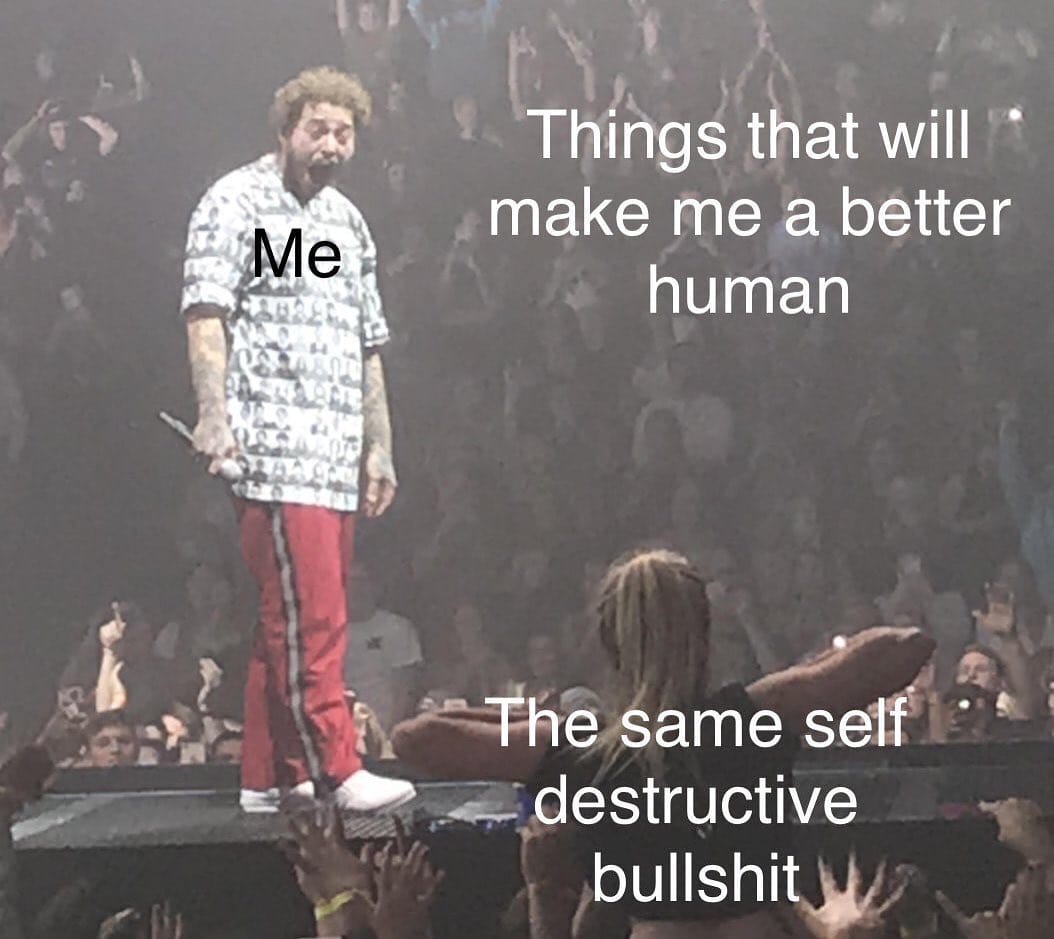 Trending Memes of August 2020
PUBG Ban – FAUG memes
The famous Chinese mobile game used on a daily basis by millions of youth is banned permanently. While fans share their sadness all over the social media. Memes become viral of parents being finally happy. Also to netizens surprise a real-life meme was done by Akshay Kumar when he launched a copied version FAU-G. Many youths went crazy for this idea. They realized these things can only happen in fantasy. But now it is real. FAU- G is coming. Even the cover image was copied from stock photos. Hence the memes went viral.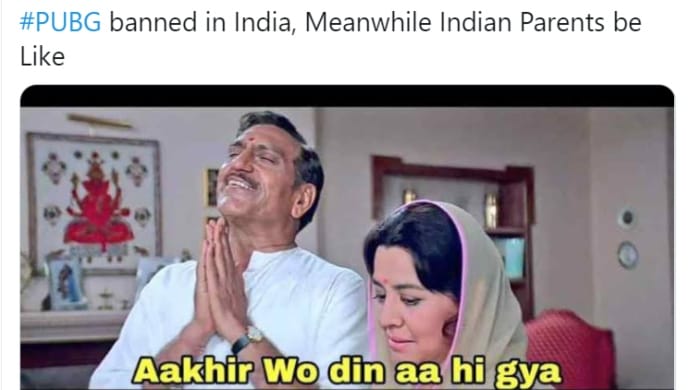 Rasode me kon tha memes
After the Binod memes, Rashi ben's actions led to the famous Yashraj's famous 'Rasode me kon tha' memes. Yashraj is a creative musician who takes normal and ordinary people and makes them singers. Yashraj has been doing this for more than a year like 'garma garma aande','Nithyananda song' etc. This month Yashraj went for the old serial which was already heavily trolled by roaster like Carryminati, Triggered Insaan, Slayy Point, etc. The serial involves two main characters Gopi bahu and kokila ben. Gopi bahu is roasted for washing laptops like utensils as mentioned.
And now the famous scene of who was present in 'rasode' leading to 'Rasode me kon tha song'. This quickly became viral on Instagram leading to hilarious posts. Many big YouTubers like Tanmay Bhatt, etc. started reacting to it. Eventually, it went so viral that a famous minister Mrs. Smriti Irani posted her own version of the song.
Trending Memes of July 2020
Binod memes
We have seen one of the biggest viral memes 2020. At the end of July and beginning of August, Binod was unleashed. It is about a well-known person Binod. We have never seen his face and no, he has not done anything except for commenting on his own name Binod. Yes, he literally, just commented 'BINOD'. And thanks to Slayy point, a youtube sanskari roasting channel, they gave him an unofficial shoutout. And the 2 million subscribers went crazy and started following Binod's path. After raiding a couple of Slayy Point recent videos, they got too bored and started it as a movement.
The netizens went crazy and started commenting on different youtube channels. Big youtube stars like Bhuvan, Carry, Technical Guruji, Ashish, Beerbiceps, etc. recognized it's presence. It went even crazy up to raiding foreign YouTubers and streamers like Pewdiepie, Mr. Beast, etc. Ultimately leading to PayTM, Netflix India to change their official name to Binod.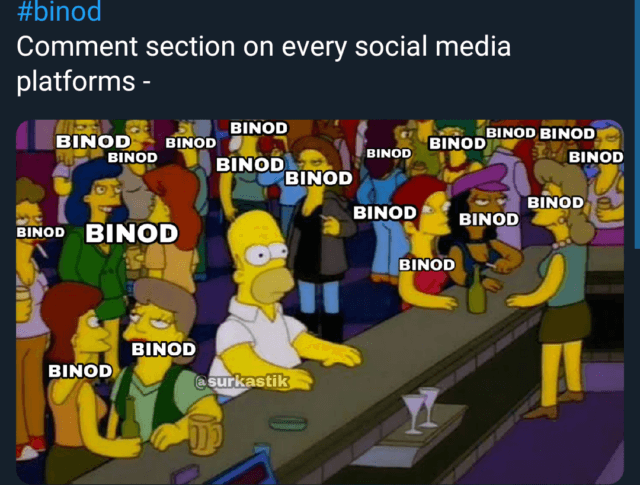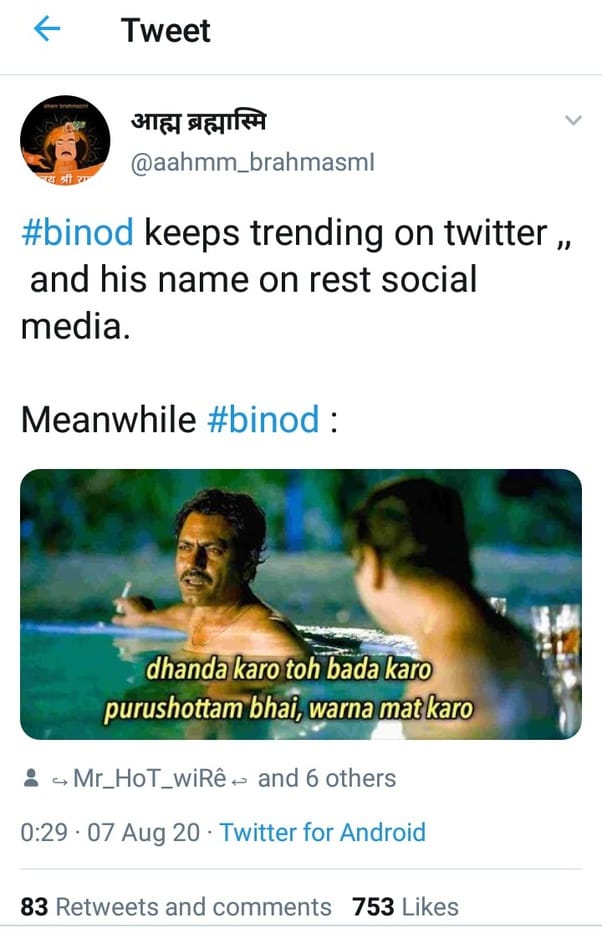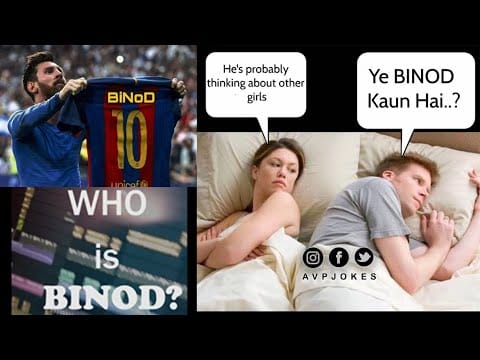 Exams Postponed memes
The other memes that got popular in early July are CBSE memes when the exams get postponed. The government announces this decision to the joy of backbenchers. And to celebrate the news, the students took it to social media and made thousands of posts. And it started trending on twitter.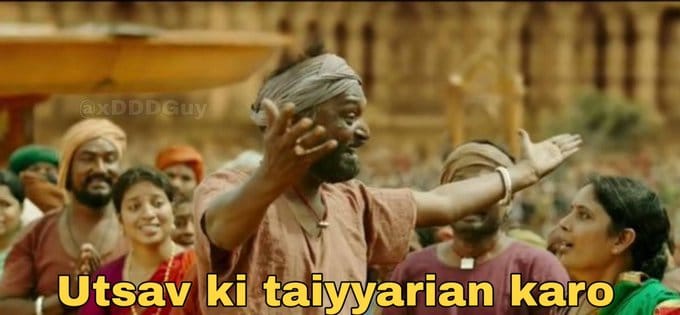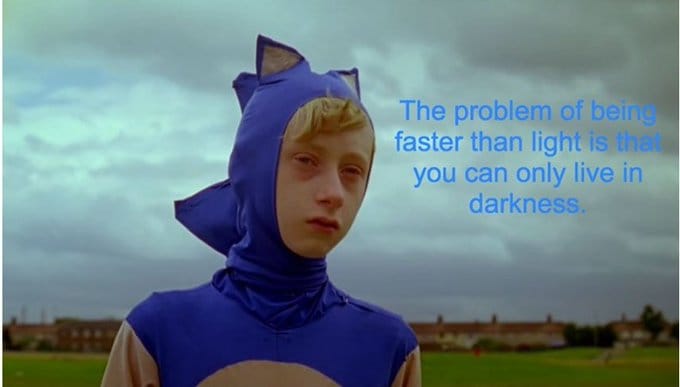 Trending Memes of June 2020
Memes are going to be big in June
We have gone through a lot since the beginning of 2020 and as I am writing this, it's just the beginning of June. No matter how many complexities come, memes are always going to be in trend and here I am, with more of them to make your day!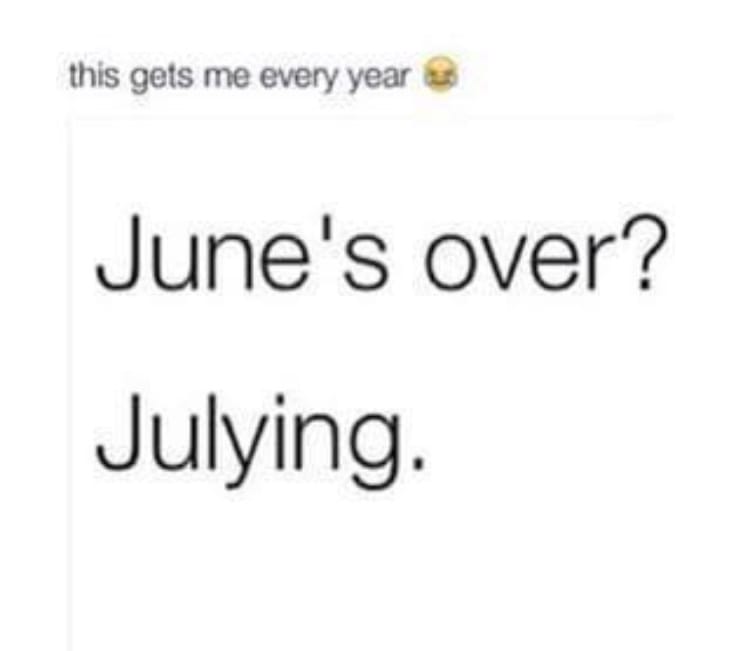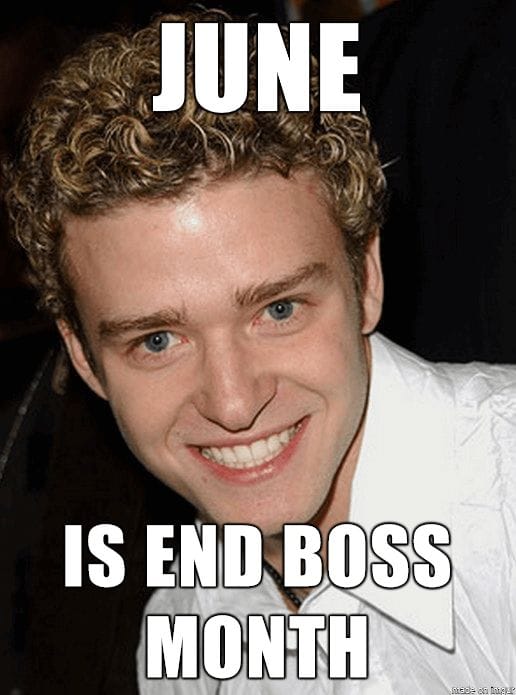 Trending Memes of May 2020
Tribute to Irrfan Khan
The most heart breaking news we got this month was about Irrfan Khan and it is truly unbelievable. He has provided the industry with exceptional masterpieces and there is surely no one who can match his talent and his famous dialogue, "Mohabbat thi isliye jaane diya".
Here's a little tribute from us, you are being missed Irfan.
Trending Memes of April 2020
Funeral Coffin Dance Memes
Nowadays in this quarantine period, pallbearers are immensely getting viral on Instagram, Twitter, TikTok and on other social media platforms like never before.
Who are pallbearers and what do they do?
Pallbearers are the group of 4-5 people who are hired by the family members of a deceased person to carry the coffin to the funeral. They come well dressed and entertain the gathered public in a funeral through their funny dance while carrying the coffin on their shoulders.
As we all know this pandemic (coronavirus) has forced the government of every nation around the world to impose a lockdown in their respective countries and have instructed their citizens to remain in self-quarantine and to continue their work from home instead of going to the office, and along with this all the other activities outside the homes are restricted as well so that the #socialdistancing can be maintained and the virus cannot spread anymore to increase the number of deaths in the world and our meme community is amusingly spreading this message of staying home by utilizing this trending meme material to entertain you guys in this quarantine period.
Trending Memes of March 2020
Lockdown/Quarantine Memes
So far more than 7,00,000 people around the globe have got infected and more than 36000 people have died due to this pandemic (coronavirus). The United States of America, Italy, Spain, China are the countries that have the highest number of people infected from COVID-19. With the rapid increase in the number of patients even the richest countries seem to be running out of resources like ventilators to place patients on them and treat them. And so far there is no antidote created to cure people of this deadly virus.
Analyzing all the severe effects of coronavirus and considering the health of the public as the most important thing the Indian Govt. has declared a lockdown for 21 days straight in the country. Nobody is allowed to go to work and instead, they're appealed to work from home. Schools, colleges, and universities are closed down, exams are postponed, all the sports and other events are postponed as well. All the basic needs like milk, vegetables will be delivered to the people at their doorsteps. Govt. has taken this measure to prevent social gatherings and maintaining social distancing, so the coronavirus does not spread anymore from people to people.
Only the Doctors, police force and the cleaning staff are on their duty and the rest of the people are instructed to stay home and cooperate with the government. some people who defy the orders of the govt. should understand that it is for their own good. If you don't have any work to do from home and want to keep yourself engaged in some kind of activities so that you do not get bored then you must check out these fun things to do when you are bored also you should take some time to scroll your social media feeds and check out these trending memes created by our meme community on this lockdown.
Trending us requests all of you to obey the government orders, keep yourself protected, maintain social distancing, wash hands at the various intervals and stay home until and unless the lockdown is called off.
Coronavirus Memes
Coronavirus was spread from China to more than half of the world and with the increasing threat of COVID-19 or Coronavirus virus over the world, people are getting more health-conscious than ever before. According to worldometers more than 8000 people have died and more than 2 lakh people are still infected with this virus.
This virus was can be spread from one person to another as if an infected person touches you there are high chances that you also may get affected by this disease, so, it is better to avoid touching anyone as you cannot figure out who is infected by this disease from their face.
The government of many countries has also instructed its citizens to avoid gatherings, they've also instructed the sports committees of their countries to postpone the cricket and football matches and all other sport matches where the crowd can gather.
Well, this coronavirus is nothing but a new trending topic for our memers to supply us with new memes this month, they just never leave any chance to entertain us with their evergreen content.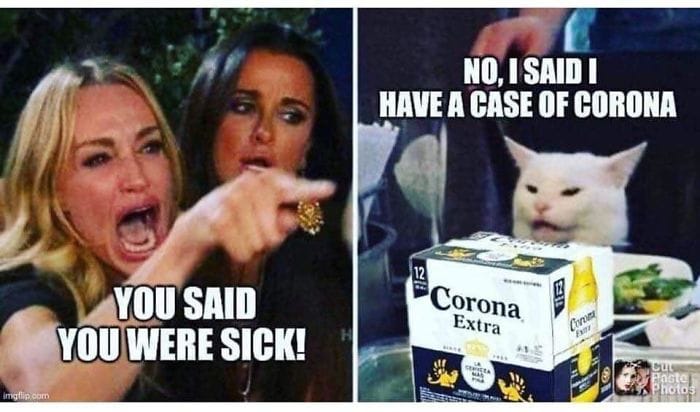 Go Corona Memes
World Health Organisation's director-general Tedros Adhanom praised the Indian Prime Minister, Narendra Modi, as he has imposed the lockdown very sooner in his country so this virus cannot affect the larger population, also this measure has lower down the impacts of coronavirus, and now when the situation is under his control, the Modi govt. is also helping 800 million disadvantaged people by providing them free food rations, cash transfers to 204 million women and free cooking gas for 80 million people for the next few weeks. The Govt. has prioritized the people's health and life over the economy of the nation, also the doctors are putting forth their best efforts in curing the people who are infected with this virus. Now it's time for you to help the nation by just staying at home and cooperate with the govt. Also, you should check out these hilarious memes created with the intention of praising the govt, and doctors of the country for their tireless efforts to decrease the influence of this disease.
Work from Home Memes
Many schools have planned to postpone their lectures due to coronavirus and gave holidays to their student but some school has decided to take online lectures. Organizations have instructed their employees to work from home to reduce the spread of the coronavirus.

Neha Dhupia Funny Memes
Famous actress Neha Dhupia is consistently getting trolled with funny memes for her divisive comments over the trending episode of Roadies Revolution regarding cheating in a relationship.
Neha yelled at one of the contestants for hitting his girlfriend as she was cheating on him with 5 other men. Neha said that living with five men at a time was the girl's choice. Her remarks were not appreciated by the people of social media and started getting trolled in no time through trending and funny memes a lot more than expected.
Trending Memes of February 2020
Sonu – A smiling Zomato Guy
Sonu is a Zomato delivery boy who is getting viral all over the social media platforms due to his typical way of smiling and just like other viral things now this is also been used as a new meme material by the Indian Memers very precisely.
You might be seeing him everywhere including Facebook, Instagram, TikTok and what not! Even Zomato India kept his image as their display picture on social media channels.
Why does the Zomato guy keep smiling?
When the interrogator asked this Zomato delivery guy the reason behind his never-ending smile, he told that he was very happy earning Rs. 350 per day along with getting food and money on time.
What was left? As if you don't already know, we already have hundreds of memes for this viral Zomato guy.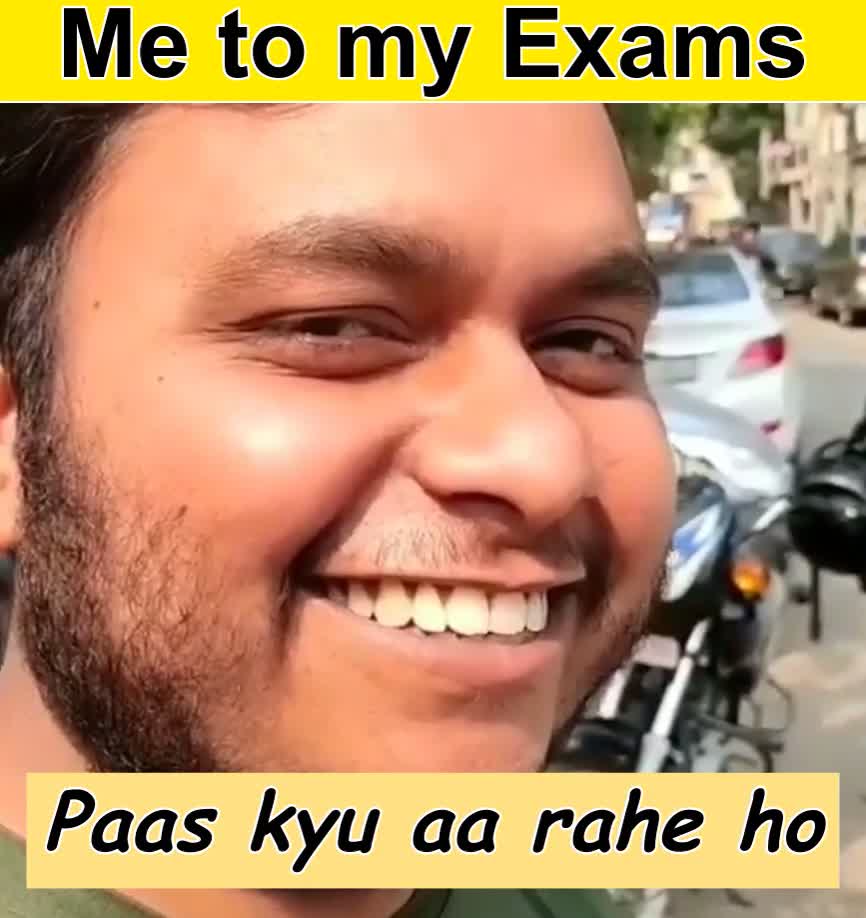 Bulati Hai Magar Jaane Ka Nahi
Nearly a 3-year-old video started trending on Instagram as a meme and also as a Trending TikTok hashtag and it is absolutely hilarious to see the memers making the best memes out of it.
K.L Rahul Performance.
K.L Rahul performance for the Indian cricket team has been astonishing and praiseworthy, and so are these funny memes of K L Rahul.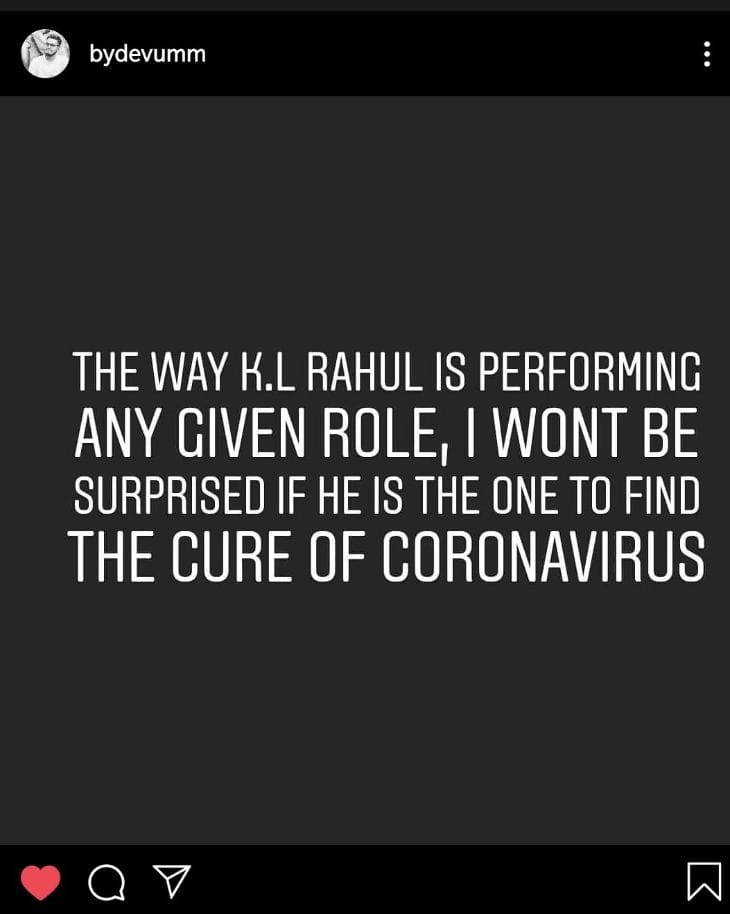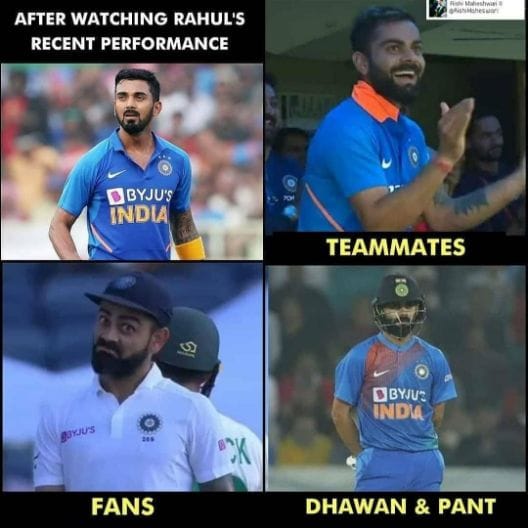 Trending Memes of January 2020
Love Aaj Kal- Kartik Aaryan & Sara Ali Khan Memes
The Trailer of Imtiaz Ali's Love Aaj Kal dropped in January and will it top box office or not, cannot be said now, all we can say is that it certainly topped the Indian meme community. The memers didn't hesitate to create the funniest memes the trailer's dialogues provided us.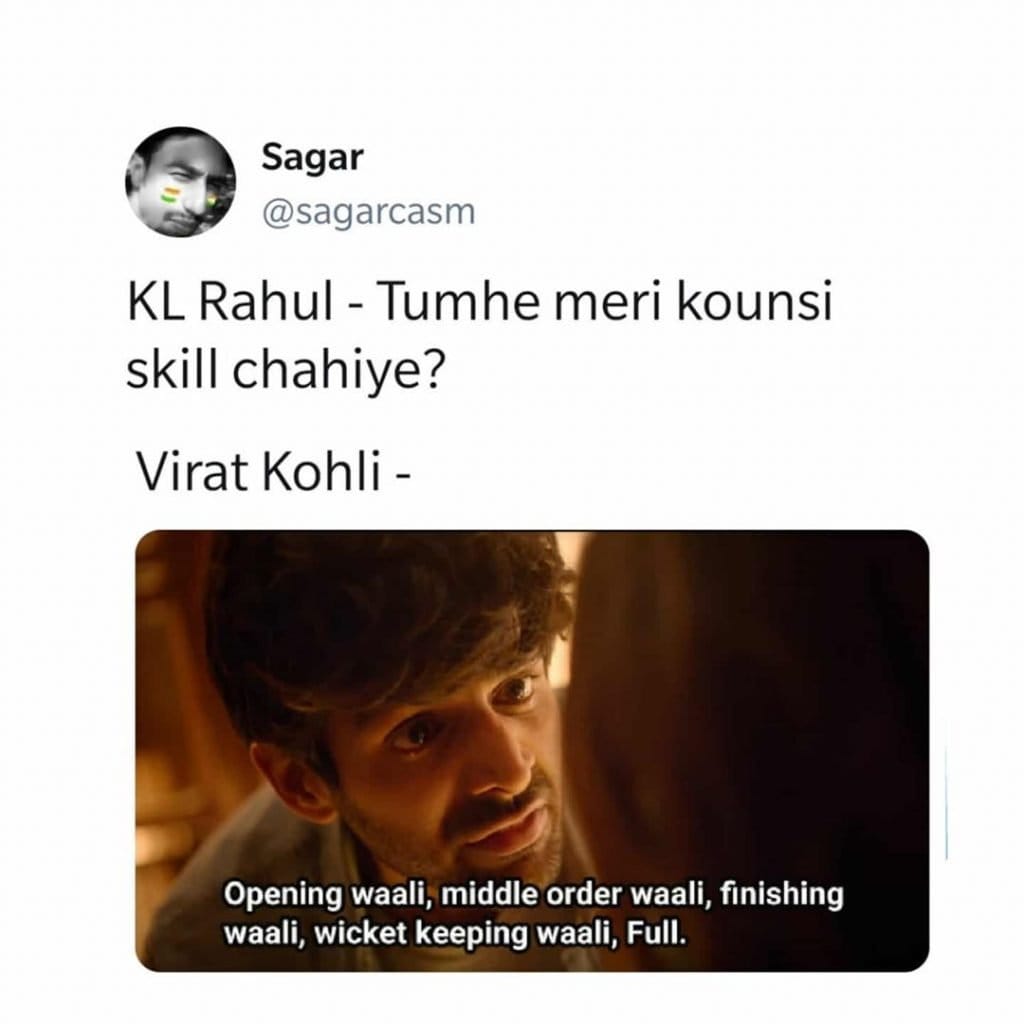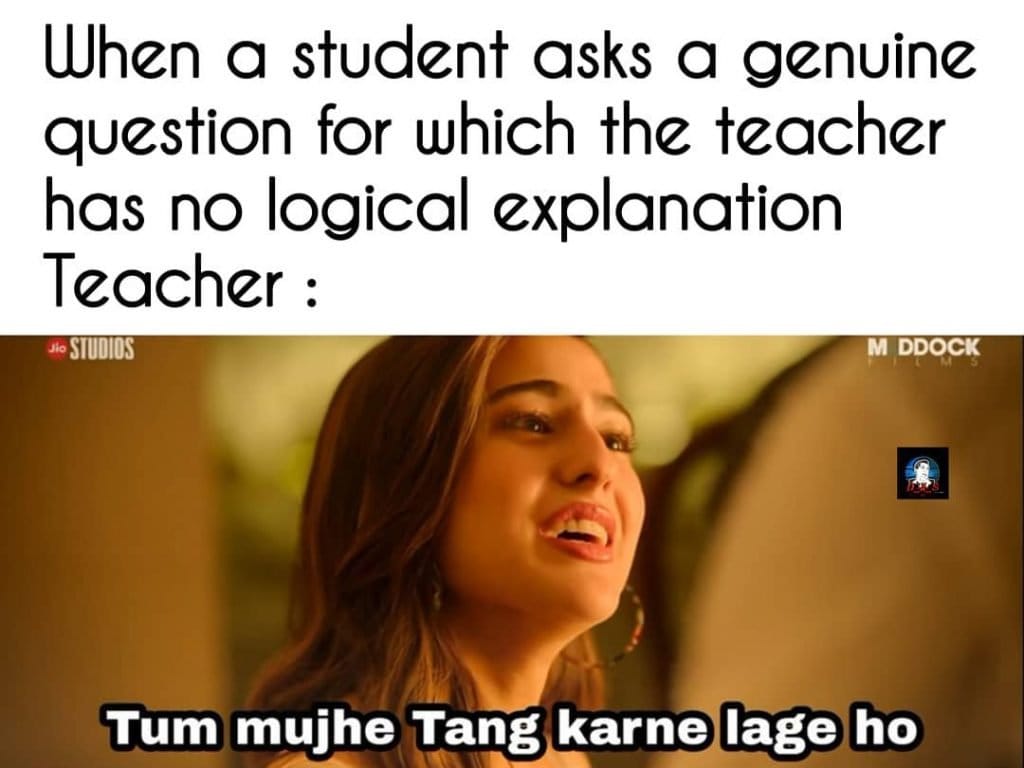 Oof Size Large Meme
A reaction meme consists of a savage reply by a person ending up insulting the other person. It is started with old posts recreated using this template of oof size meme.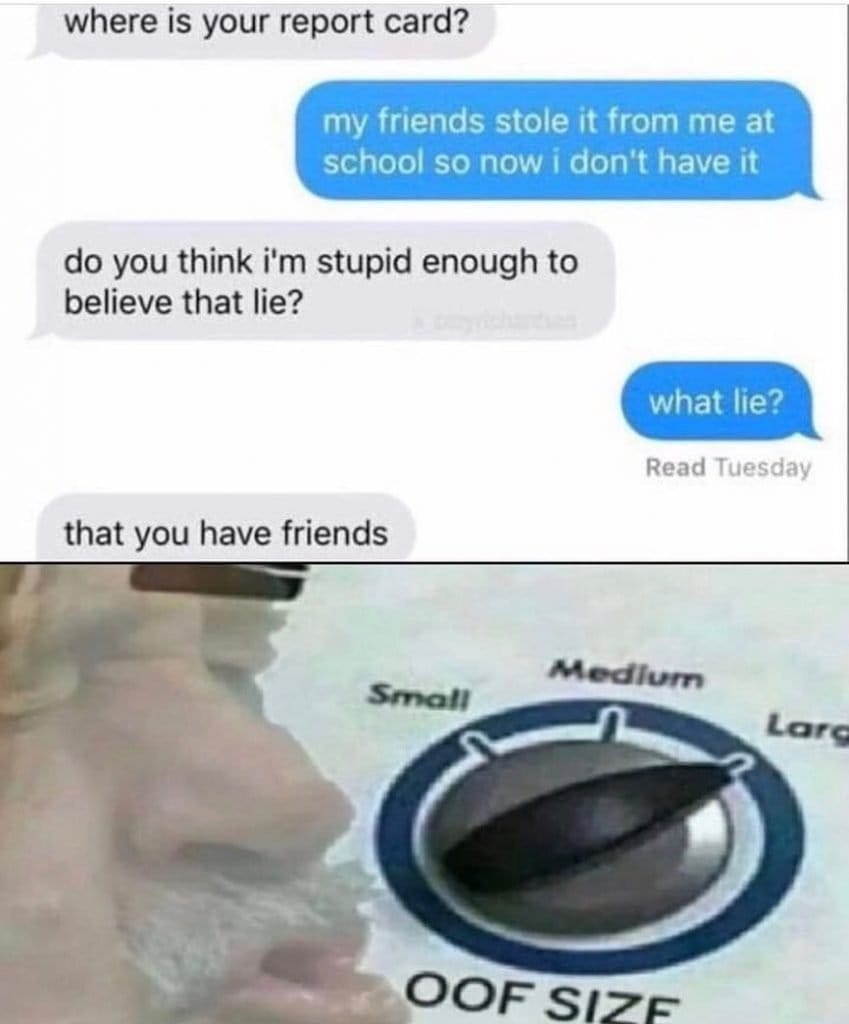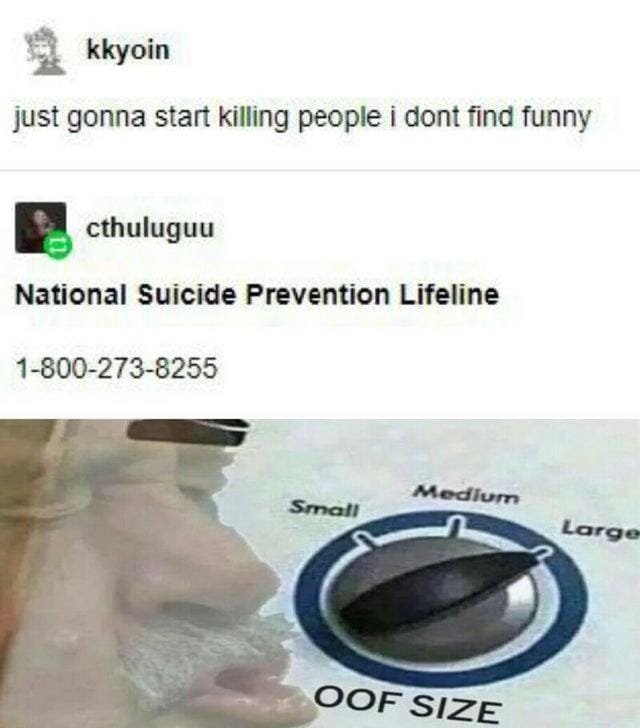 Siddhant Chaturvedi & Ananya Panday Nepotism Meme
Siddhant Chaturvedi stunned Ananya Panday when she said that her father Chunky Pandey never went to Koffee With Karan or acted in a Dharma film, claiming everyone has there own hardships in life to which Siddhant gave a savage reply pointing towards the nepotism in the Bollywood film industry.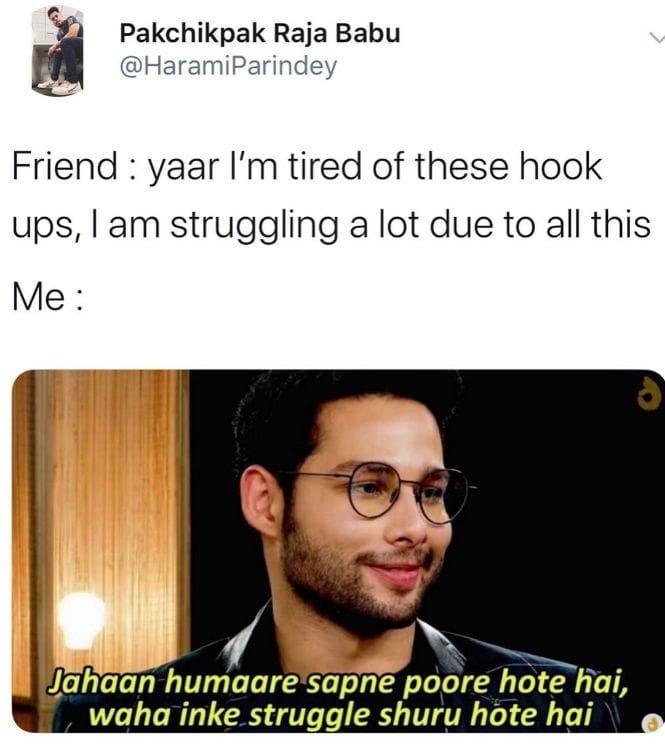 We have also made a comprehensive list of trending memes in India for 2019.
Trending Memes of January 2019
Gully Boy
Released in the starting of the year, Ranveer Singh and Alia Bhatt starrer gully boy was not only loved by the people as a movie but was also loved by the memers all over.
URI
Being released at a time where people were feeling patriotic, this movie was also well used for making memes. How's the josh? High sir!, was most probably the most used phrase for several months.
Trending Memes of February 2019
Chal Jootha
Akshay Kumar starer Kesari was another movie on this list to make you laugh through the trending memes. This was not the only funny Indian meme of Akshay Kumar to trend.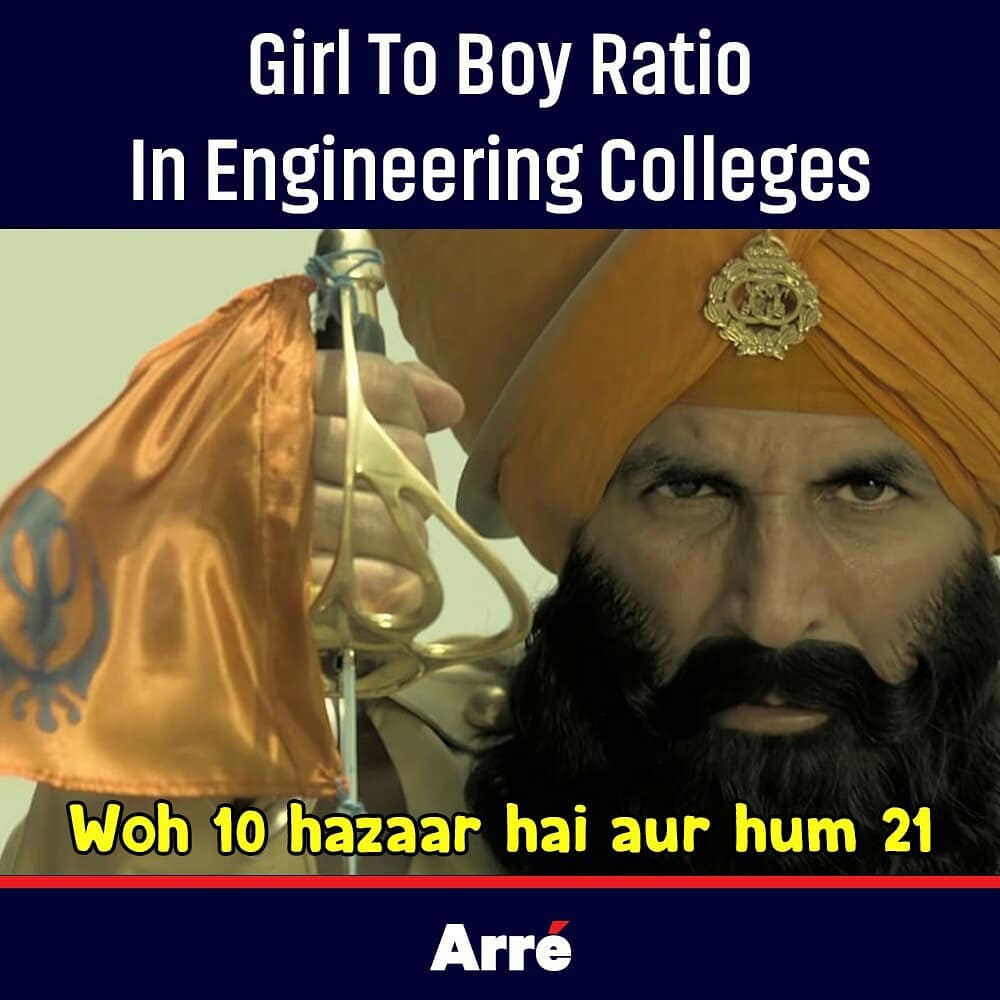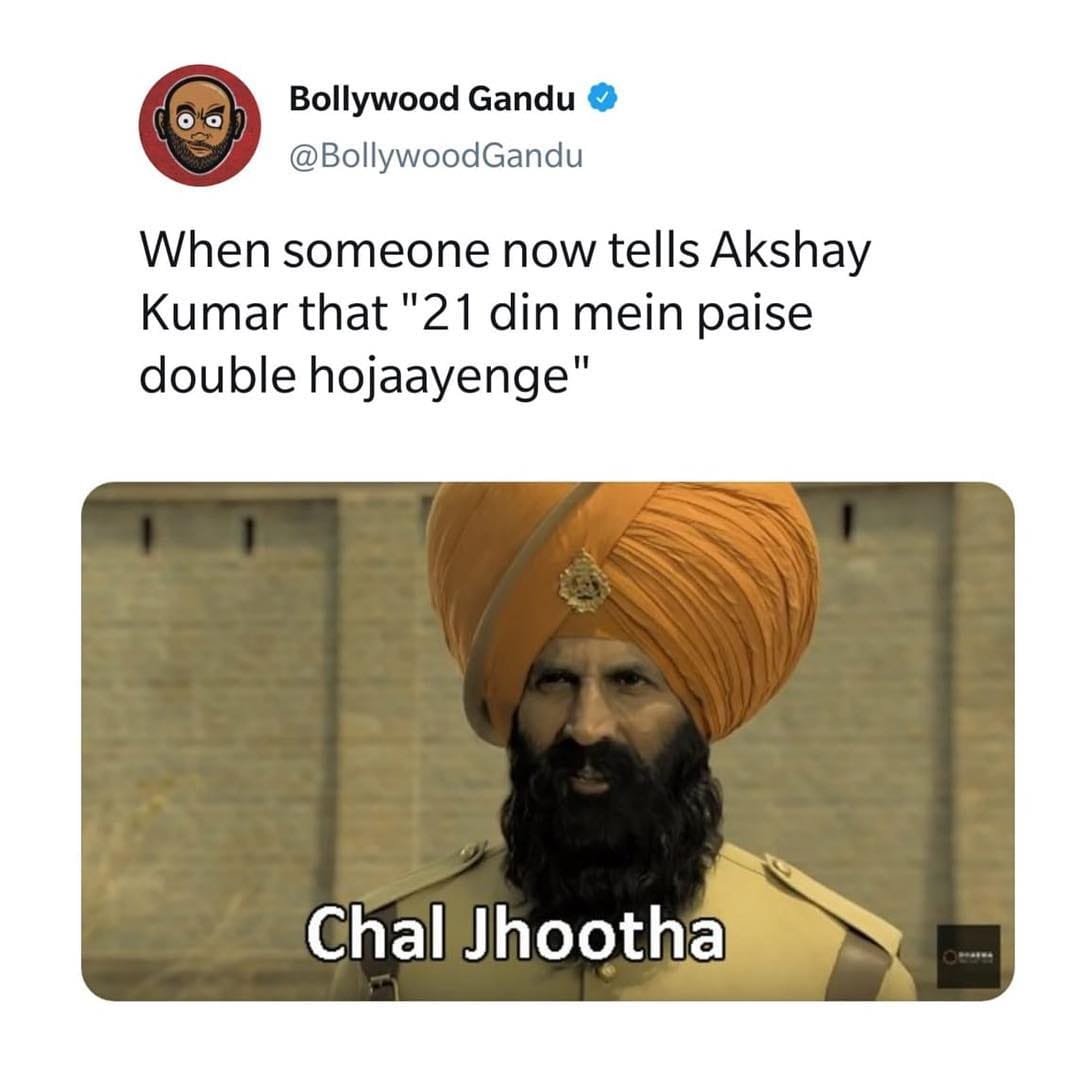 Memes on Budget
Budget is always the most important topic in the month of February and the memers obviously made it essential to make people smile in a way you wouldn't have imagined. Whether you liked the budget or not, you will surely love its memes.
Trending Memes of March 2019
Oye Piche to Dekho
This little boy from Pakistan, named Ahmed Shah gave a tough competition to Taimur Ali Khan. This video was seen by anyone who uses the social media even for the least of time. That makes it certain trending memes in India relating to this is no shock.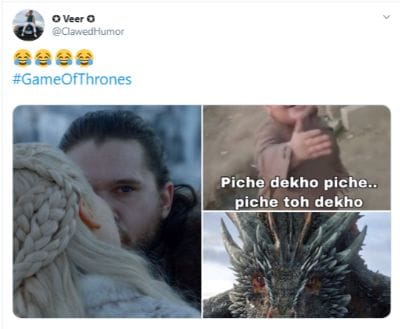 Ashwin's Mankad
This match of RRvKXIP erupted the memes of Ashwin mankading Jos Butler and made the whole internet laugh.
Trending Memes of April 2019
Pooja what is this behaviour
Bigboss season 5 gave us a wonderful meme which was resurfaced in april. Thanks to the internet, in no time the memes went viral.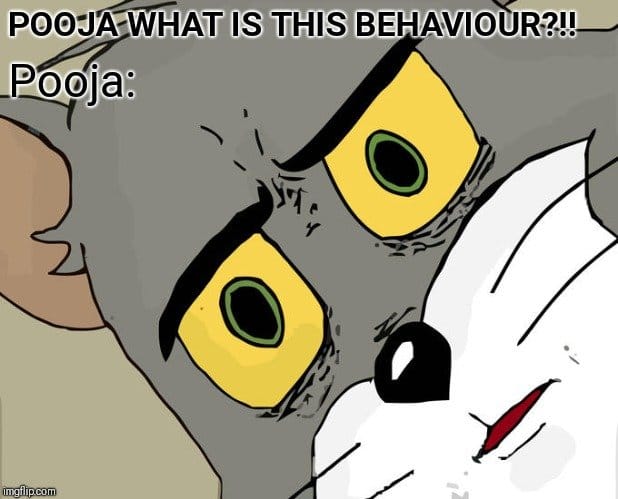 I named my cat Pooja so I can keep yelling Pooja what is this behavior everytime it does something.

Depressed Daya
CID has been part of the indian television industry for years and made people happy, and even after the completion of the serial it still gave people happiness in the form of these funny memes.
Endgame memes
The most anticipated movie ended with breaking our hearts and leaving us all sad. (You know why). But the meme community did not let the sadness take over the world and made us laugh with the Endgame memes.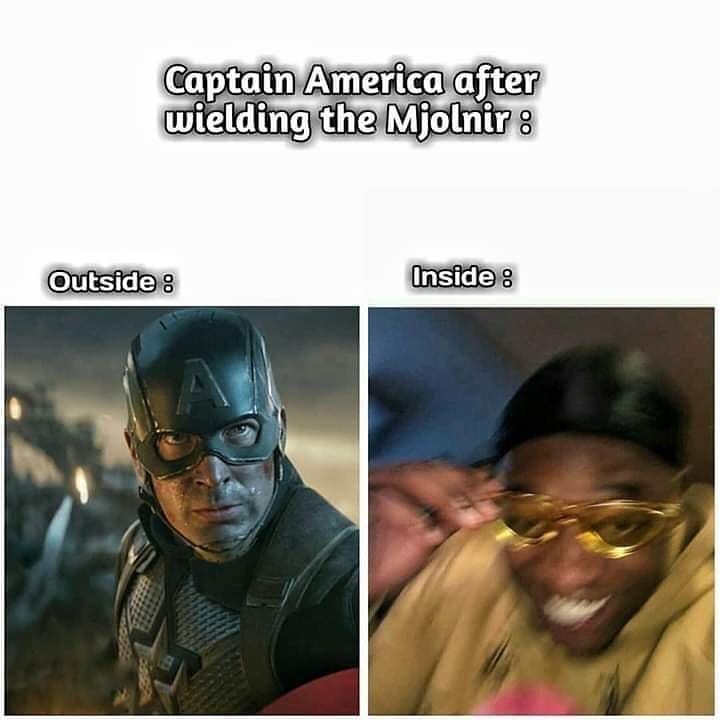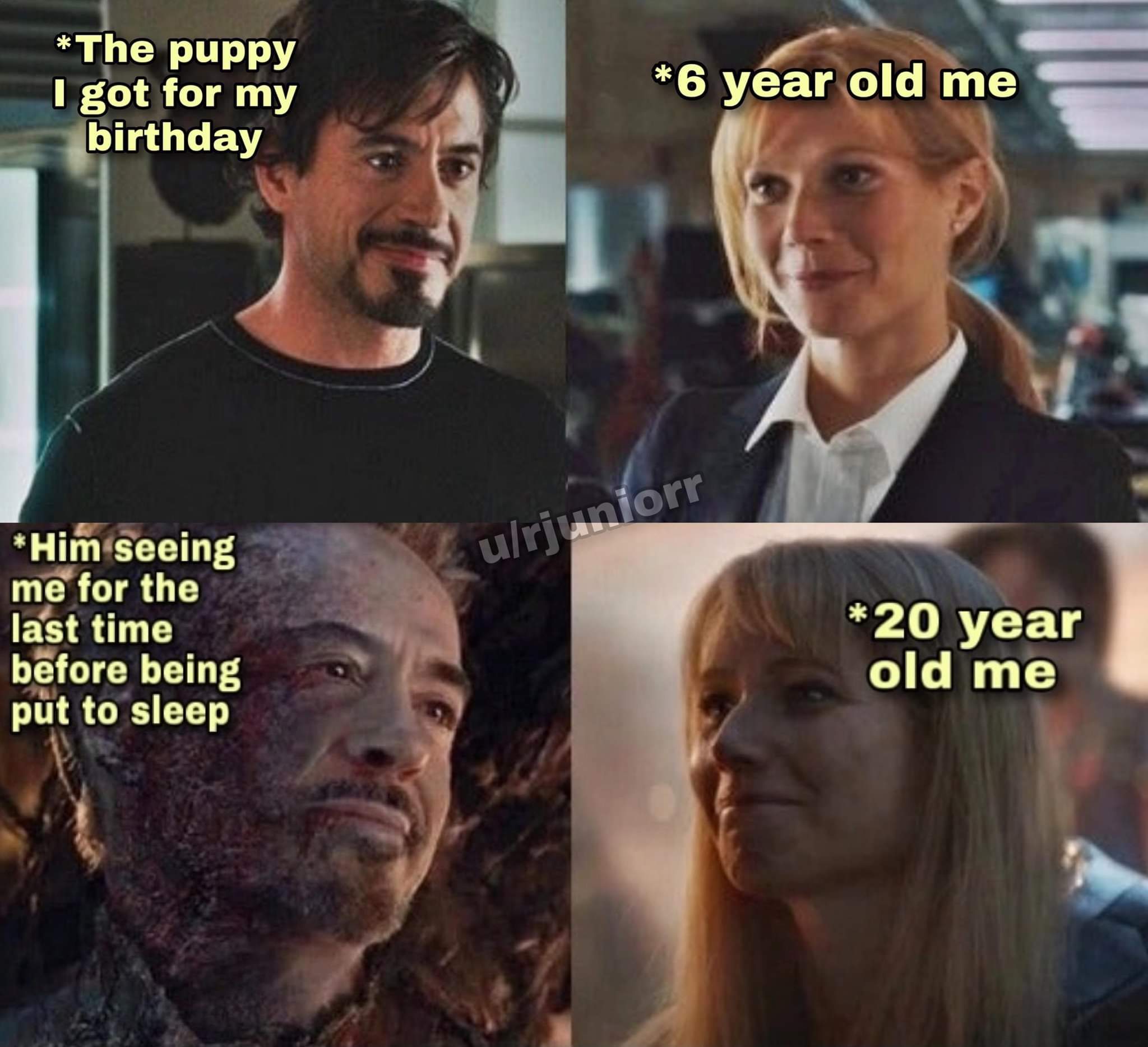 Thor and Daenerys memes
Son of Odin and Mother of dragons, a crossover no one ever thought about had its own meme with both the characters giving the same vibe through their expressions.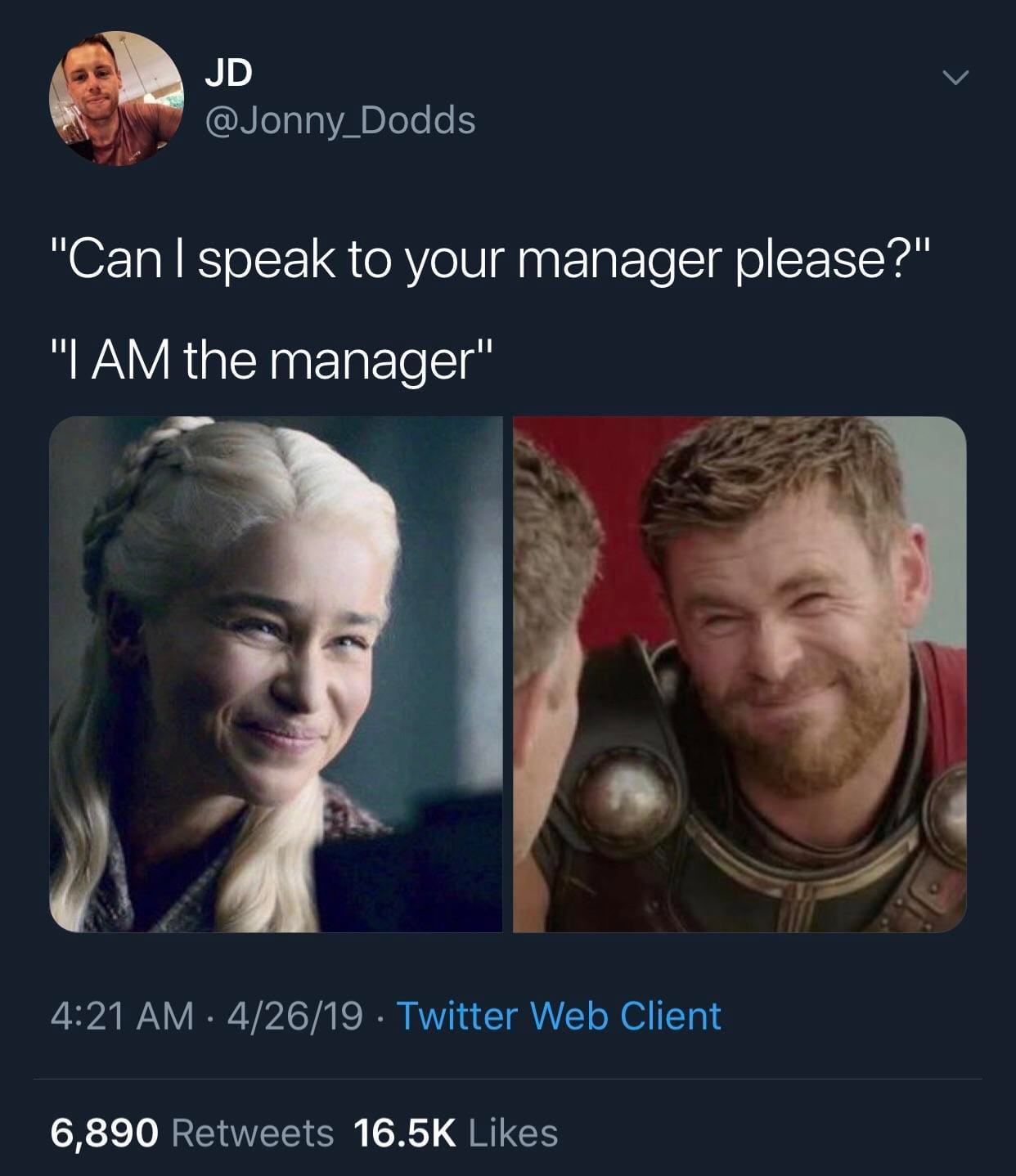 Ah shit here we again!
Grand Theft Auto: San Andreas a 2004 released game,which is played by almost every millennial entered the meme game in 2019. Its opening scene landed as a meme making everyone nostalgic.
Trending Memes of May 2019
JCB Ki khudai- Why jcb memes are trending in India
This meme came out of nowhere and hit people's phone, the search term Why jcb memes are trending in India was more searched due to which it got more viral. Probably JCB manufacturer got lots of free marketing due to this viral meme.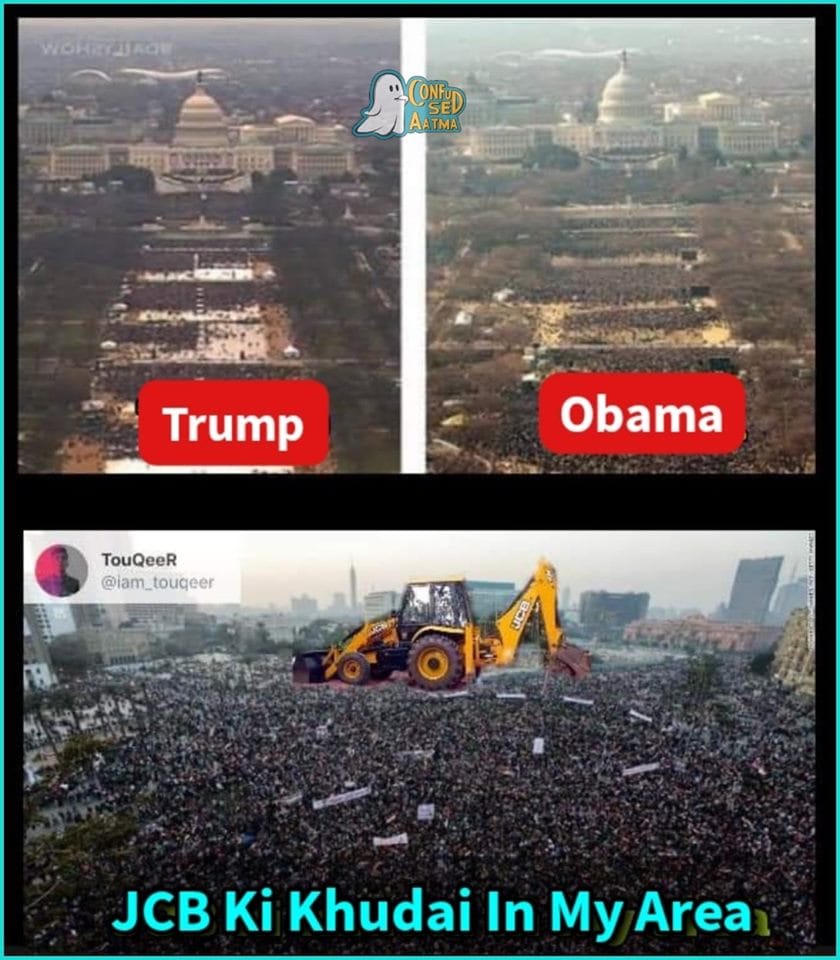 Abhishek Upamanyu Stand Up
Standup comedy is already rich source of comedy (DUH!) and his stand up one liners went viral.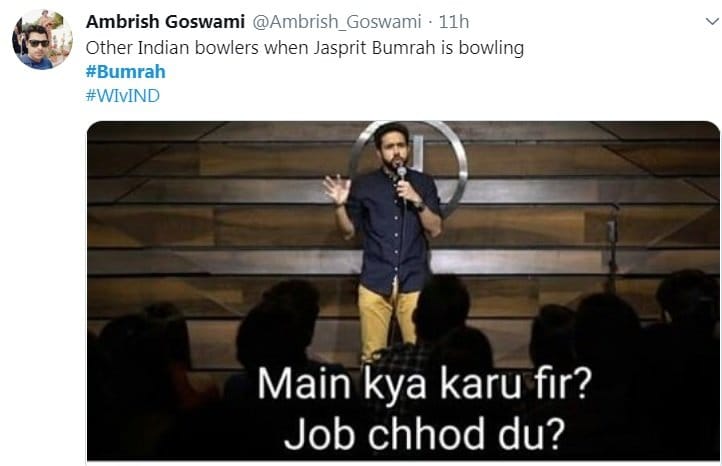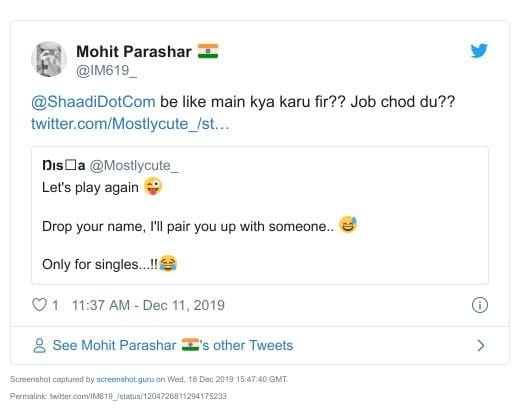 Me Explaining to My Mom
This hilarious meme is relatable to everyone and got famous at great speed.
Game Of Thrones Season 8
The Highest rated show on IMDB ended on a very low note as fans hated the last season but they absolutely loved them memes.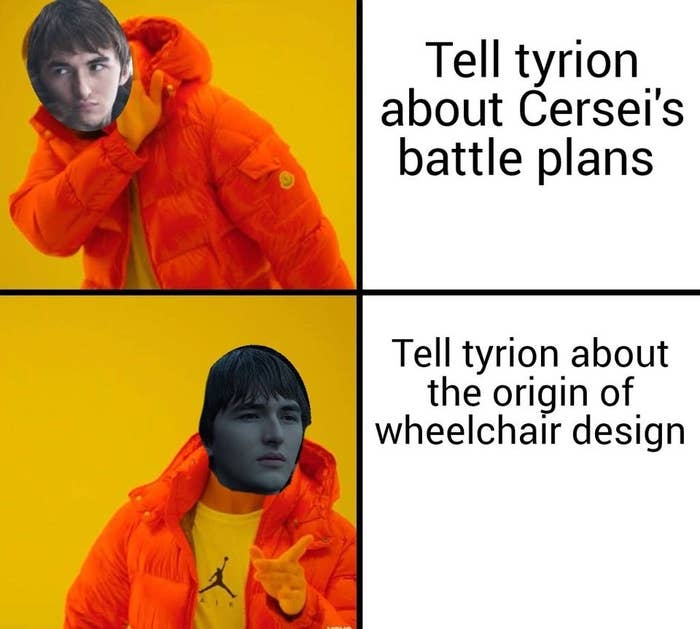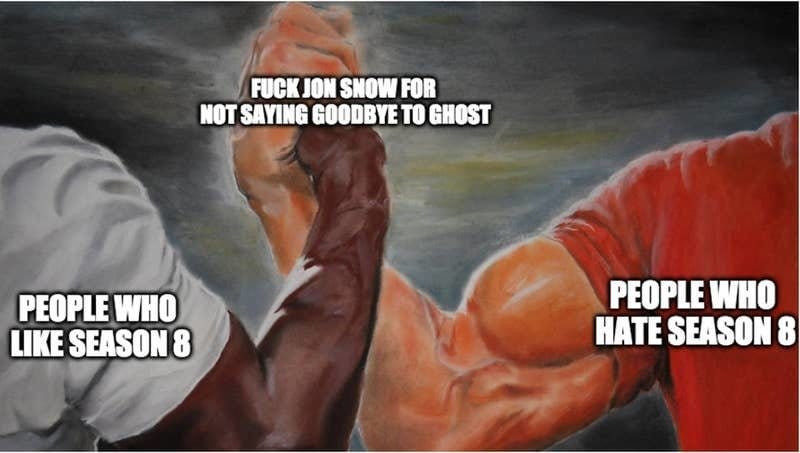 Trending Memes of June 2019
Disappointed Pakistani Cricket Fan
Even though the match of Aus vs Pak in CWC2019 did not go well for the fans of Pakistan, Muhammad Sarim Akhtar was angry due to misfielding done by the pakistani player and his expressions were the perfect reflection of every Pakistan cricket fans, this meme was well received by everyone.
Hera Pheri-Phir Hera Pheri Memes
This age-old evergreen comedy movie was funny in every aspect and all the one-liners by the actors of the movie got viral in a meme form after 19 years of being released.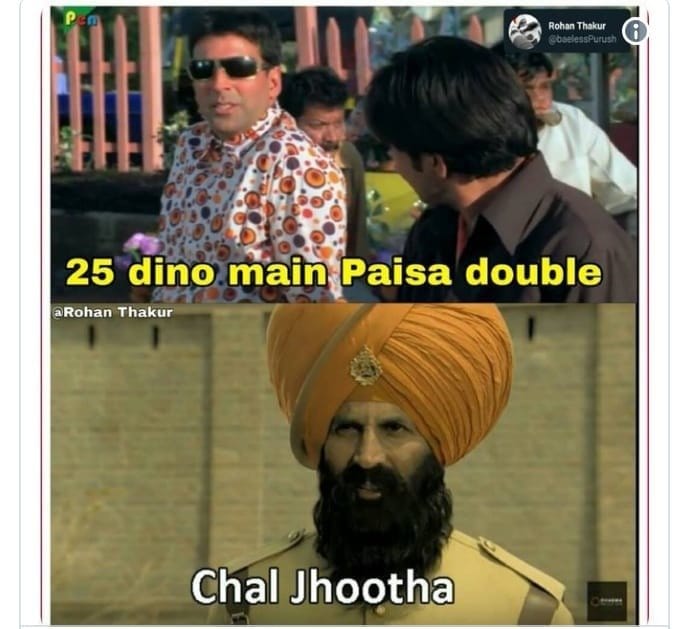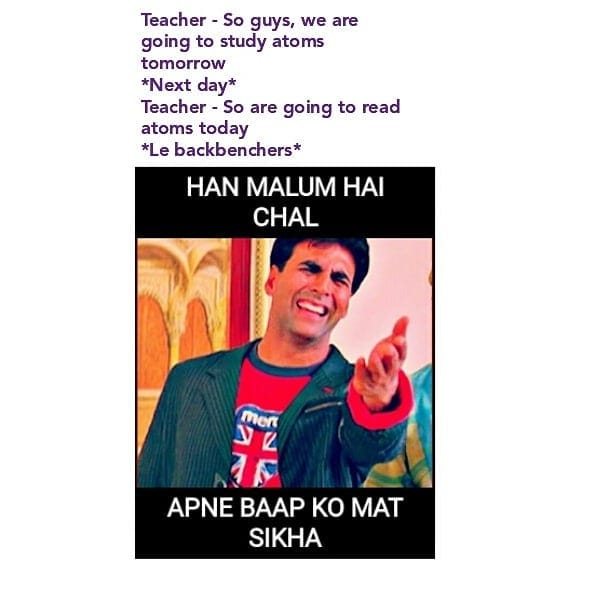 Angry Pakistani cricket fan- Pizza Burger guy
After a very bad performance by the Pakistan cricket team, this guy had outburst during interview, being angry and disappointed after the players were out at the previous night eating pizza and burgers rather than being healthy and maintaining discipline, this outburst surely gave us a very good meme content.
Virat kohli memes
The month of June gave us many trending memes in India as the ICC CWC 2019 was going on, India's very own skipper also contributed to the meme community.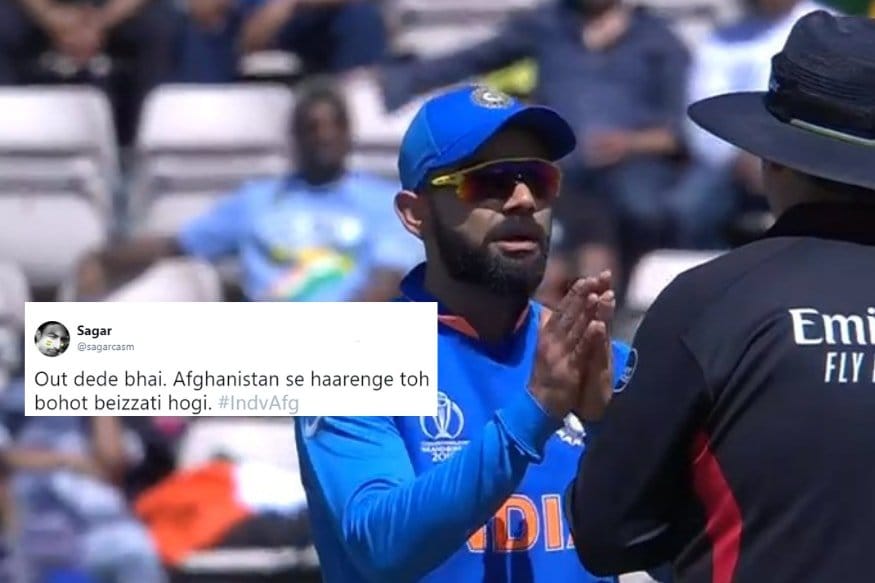 Sarfraz Ahmed yawning
Pakistan cricket players were blessing for the meme community, even though there bad performance and unhealthy diet were highly criticized by the people, there memes received lots of praise. One such instance is the skipper Sarfraz Ahemd yawning on the ground while wicket keeping.
Trending Memes of July 2019
Yuzvendra chahal
Yuzvendra chahal not only knows how to impress people with his bowling, but also off the field, by just sitting near the boundary he was the talk of the town after the completion of the match.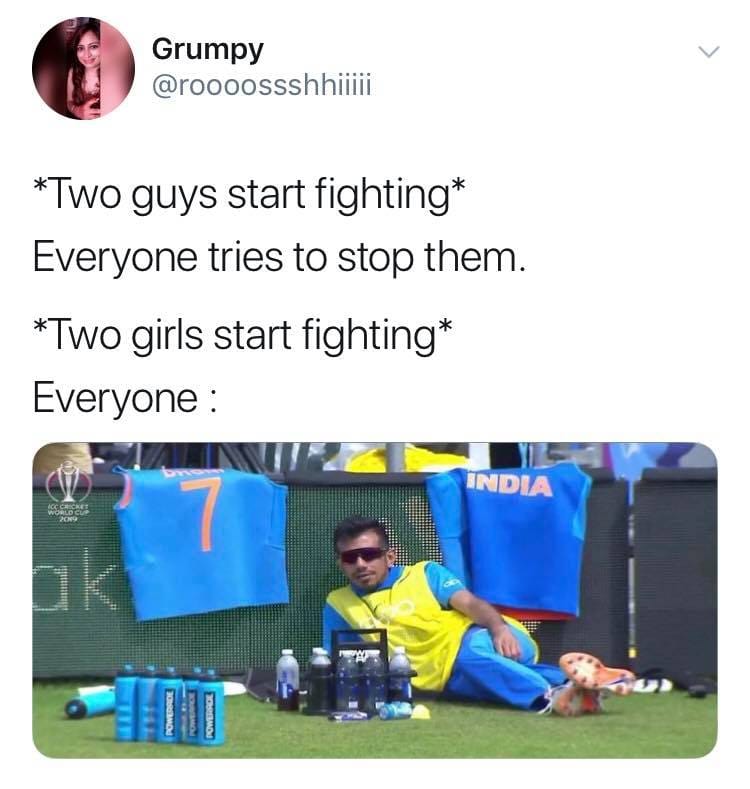 Hidustani Bhau
He makes the most controversial short videos with explicit language used by him to convey his thoughts on matters relating to Indo-Pak. One of such short videos created a spark amongst the meme community.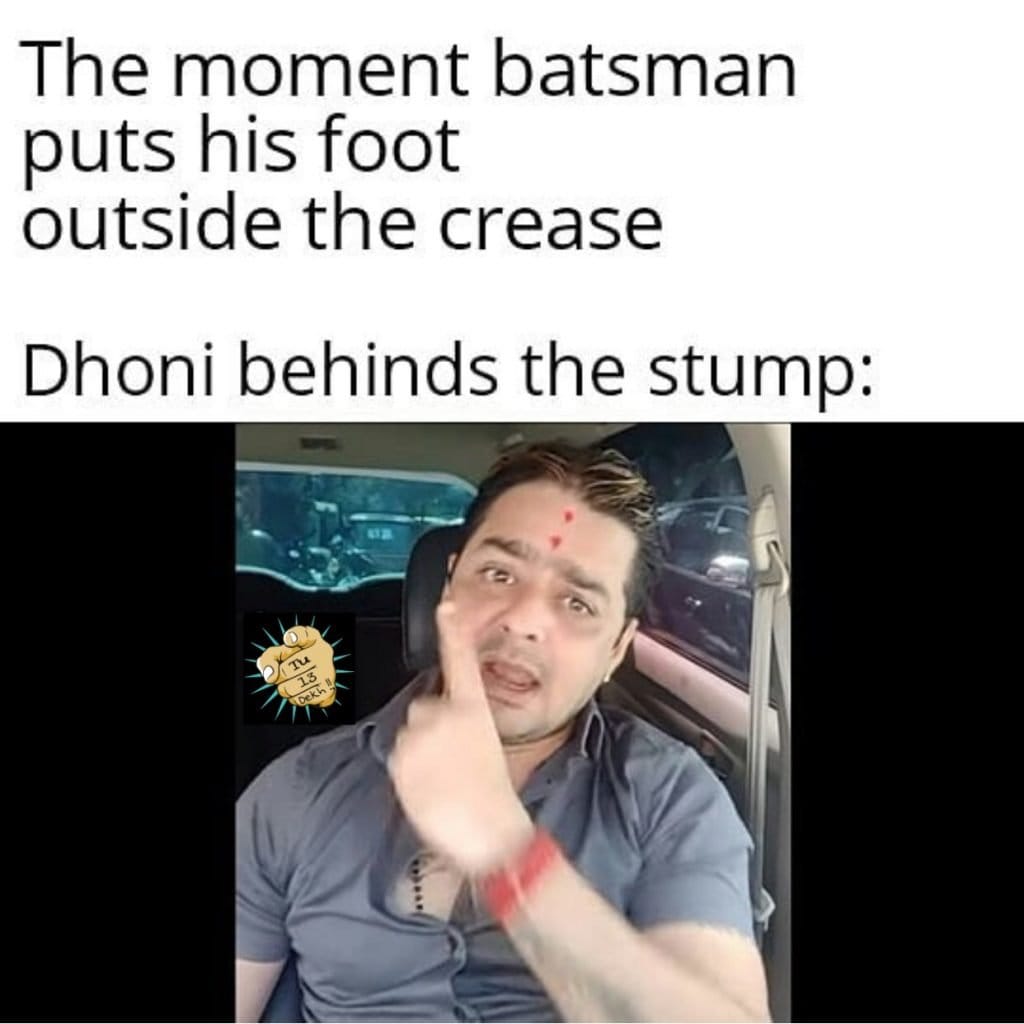 Mature Bag
What does it take to look cool? Expensive merchandise? Good looks?the answer is NOTA, all you need is this mature bag. Well at least according to this viral video on tiktok made by a kid from Gujarat.
Stranger Things 3
The third season of stranger things did not just brought the demogorgons to us but a very healthy dose of memes for people to enjoy. Cannot wait for the next season to know what Joyce Byers has to care about.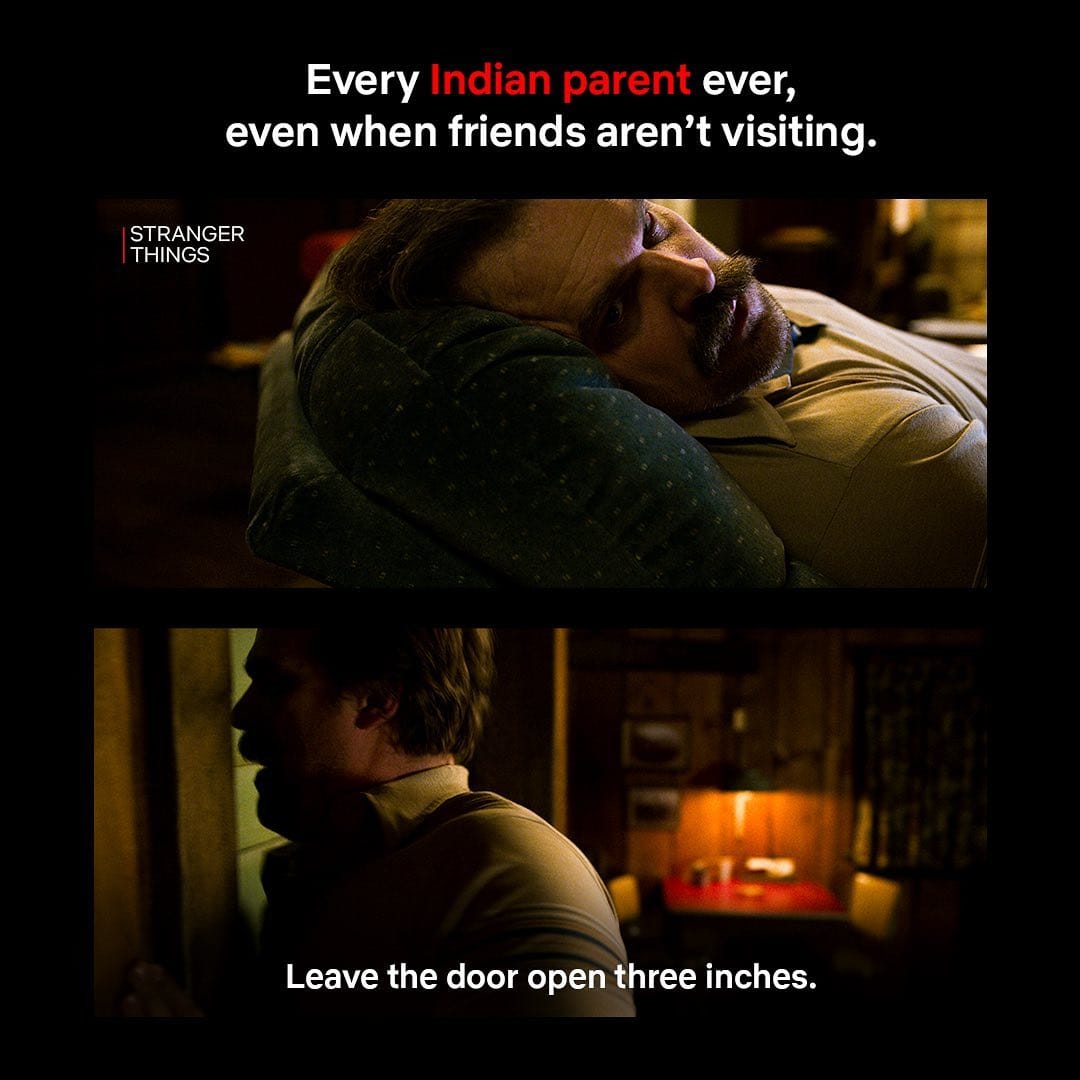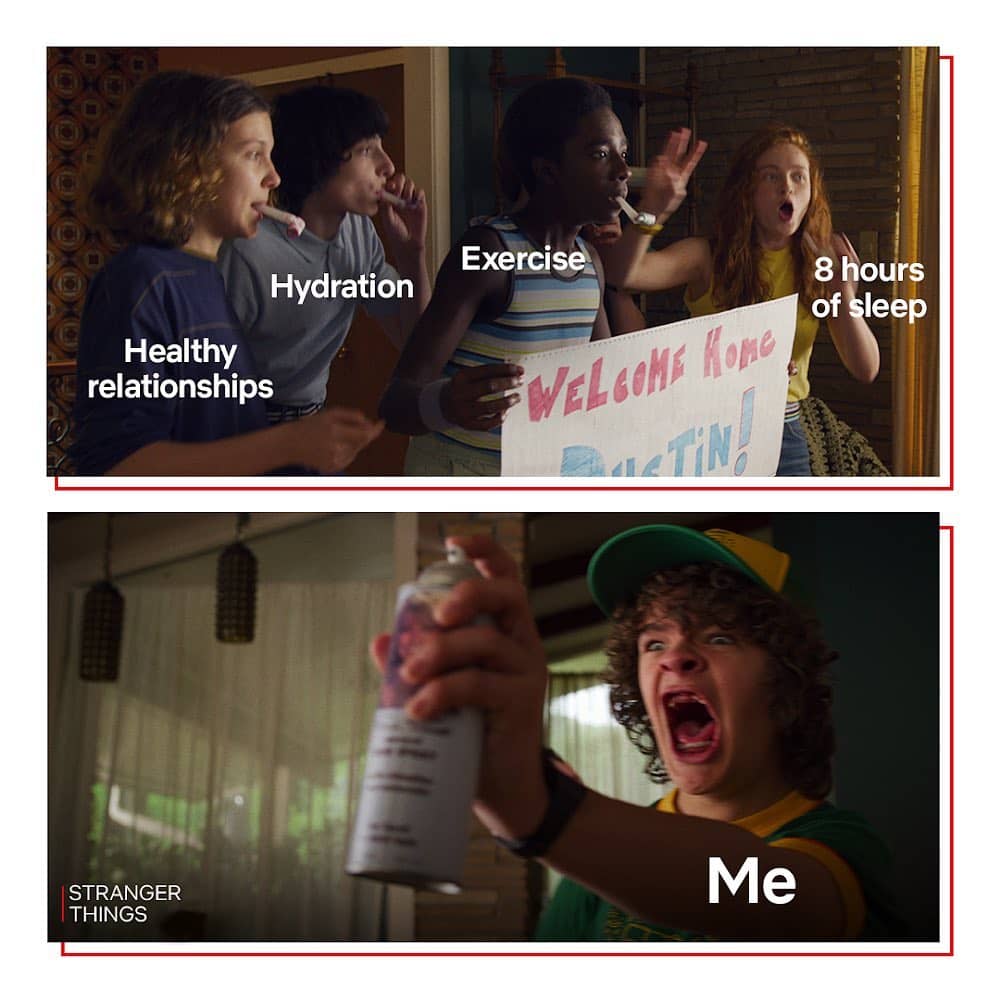 Trending Memes of August 2019
Sacred Games 3
The Netflix original series- Sacred Games 3 gave us too many one-liners that have been used by the meme makers to make great memes. Iske memes chand pe hai!
Paragliding Guy Meme
This video shows how anyone with basic excitement and fear would feel while if he paraglides for the first time. This meme was trending in India along with its original video. Though the guy was scared, his comments made everyone laugh.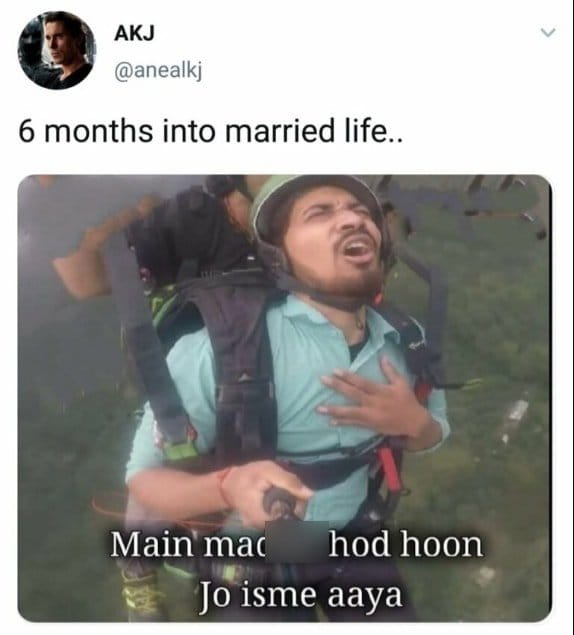 Trending Memes of September 2019
Family man
Family man the amazon prime original series, was surely dramatic with its own ups and downs but its meme was surely one of the trending meme in India.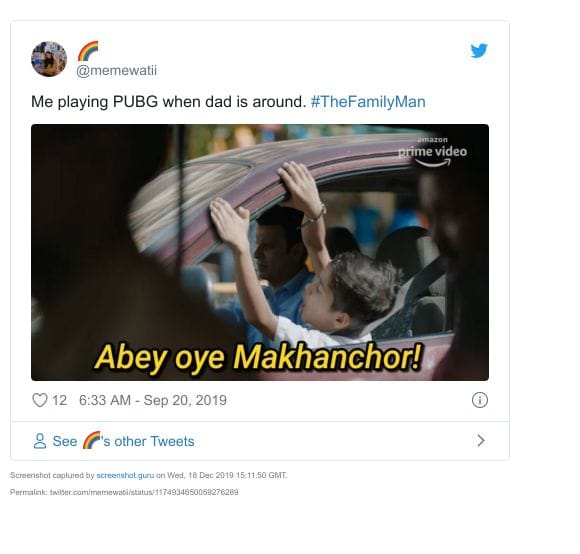 Storming at Area 51 Memes
Area 51 situated in Nevada has many conspiracy theories, one of them being that aliens are kept by the United States Of America, so a event was created to storm the area 51 they cant stop us all and the rest is history.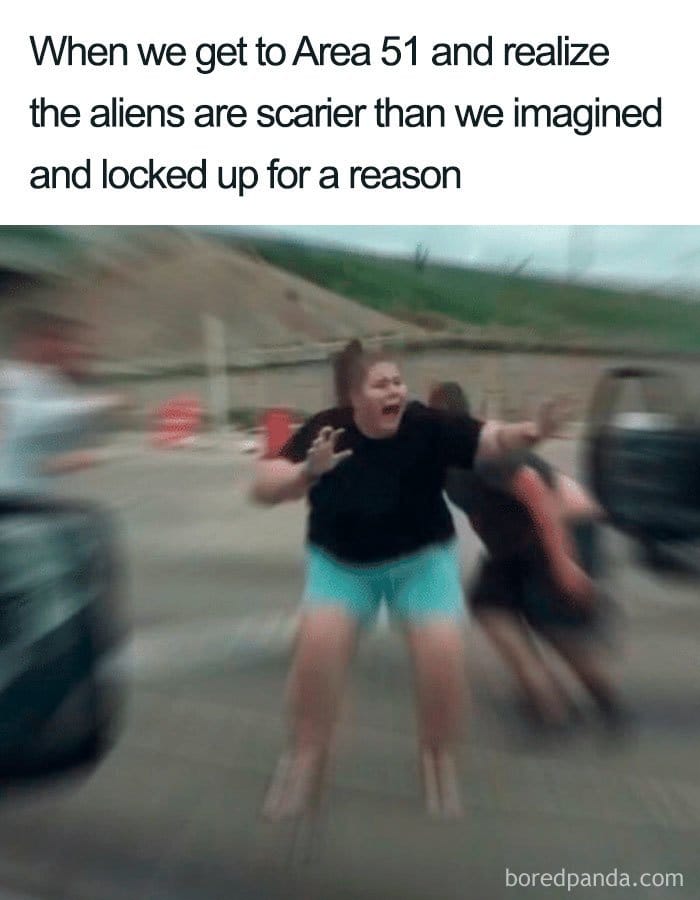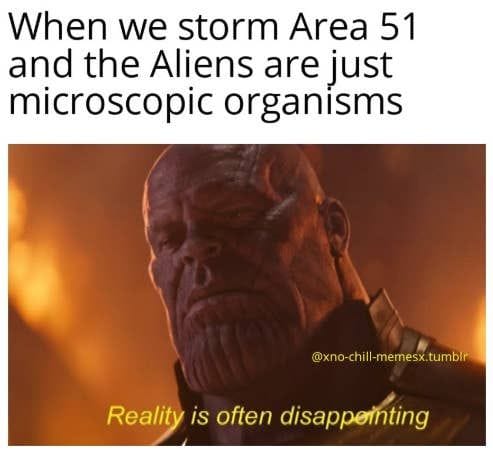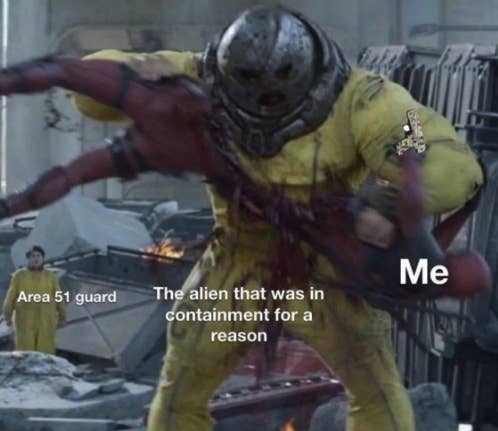 Trending Memes of October 2019
JOKER
This movie was able to break all the records on box office and didnt just stop there, along with it, it was also able to break the internet through its memes.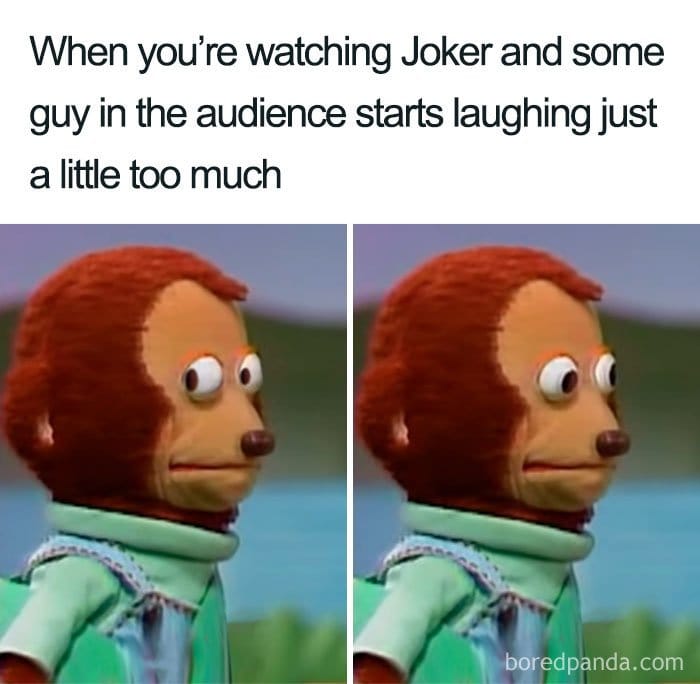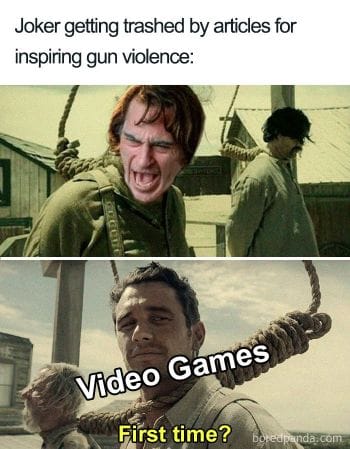 Women yelling at a cat
This meme is crossover of two separate images wonderfully fused into one which created a very applaudable content.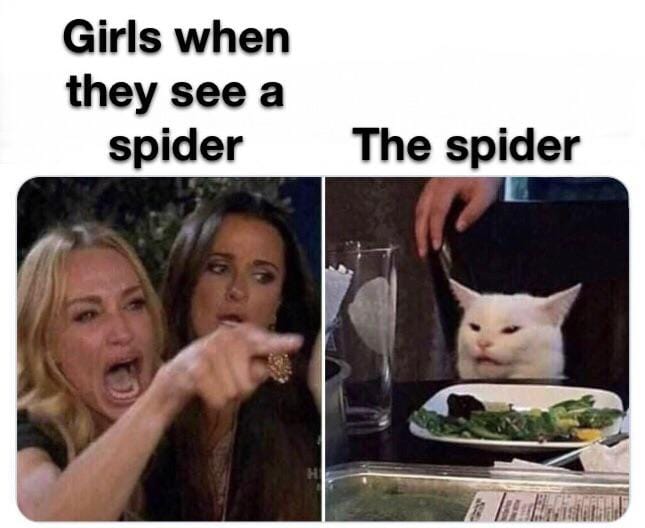 People before – Inventions
Inventions and discoveries have been constantly added in the history of humans, this meme has also been added as one of the trending memes in India, comparing what people did before the inventions and currently.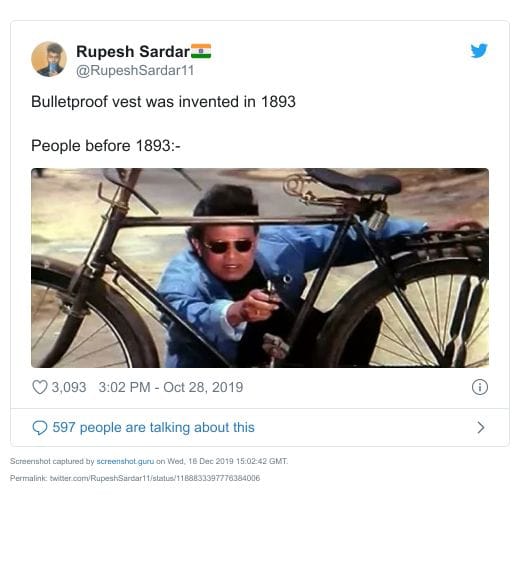 Trending Memes of November 2019
Harmonium Chacha
This meme is the funniest meme trended this year, an old video that was resurfaced online, which is an interview. There are many funny moments in the video which were converted into memes. One of the best meme of trending memes in India 2019.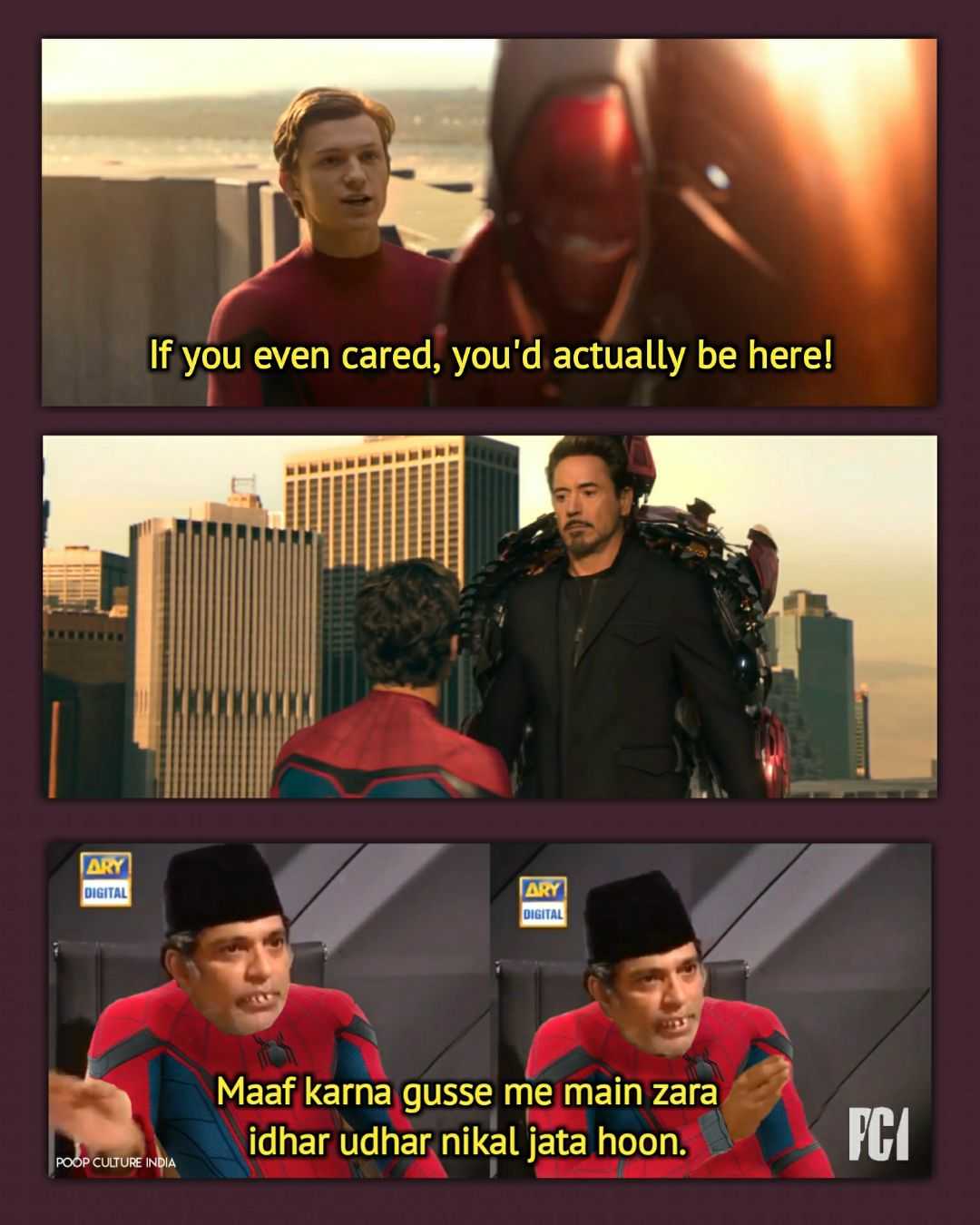 Baby Yoda
Baby Yoda of The Mandalorian definitely dethroned Baby Groot from the cutest character on the internet. This is the smallest cutest character seen by the internet and its images made the internet go crazy!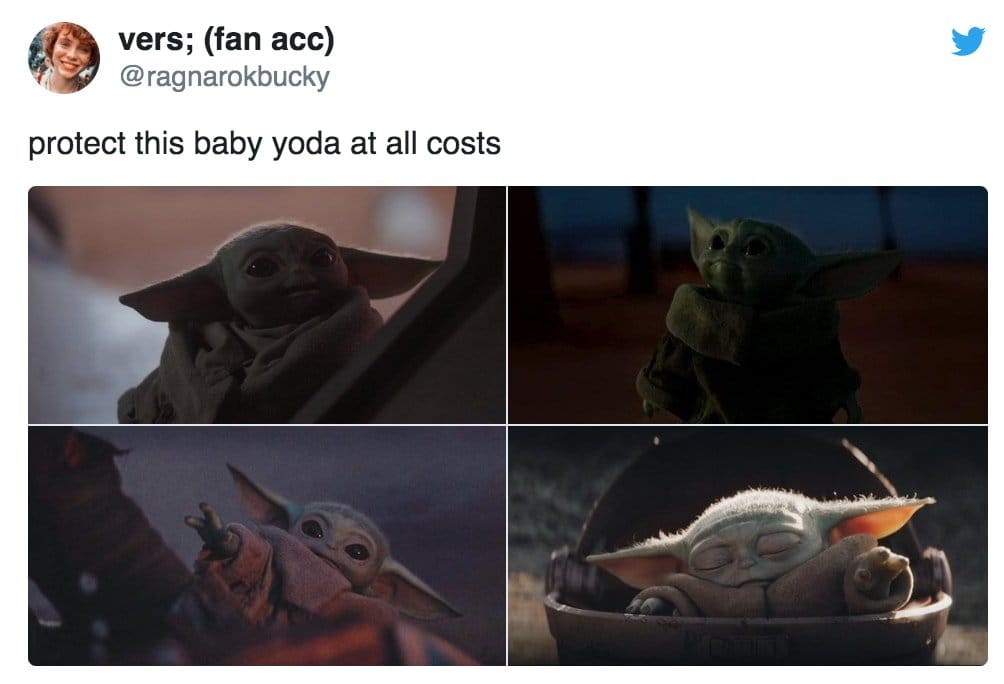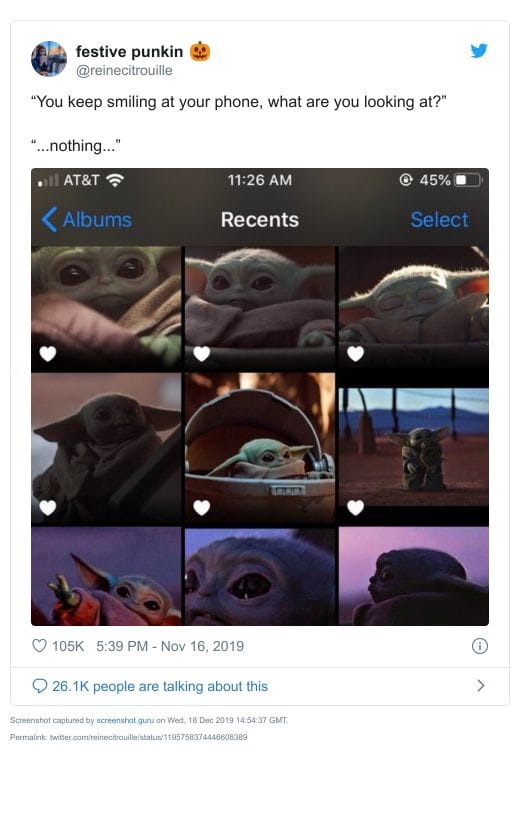 Gonna tell my kids
Gonna tell my kids this is the best website of our generation. You got the idea of how this meme works.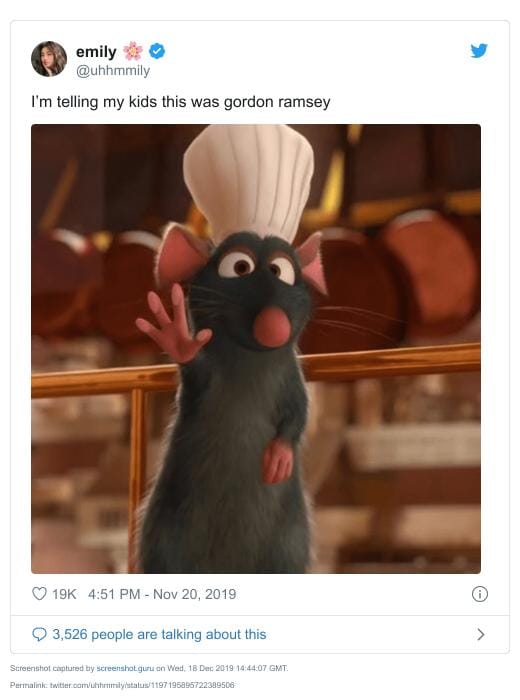 Trending Memes of December 2019
Banana Art
What would be the cost of a banana that was duct taped to a wall? Well, it was $120000. It was astonishingly sold worth $120000, this was obviously invitation to meme creator to create memes on it.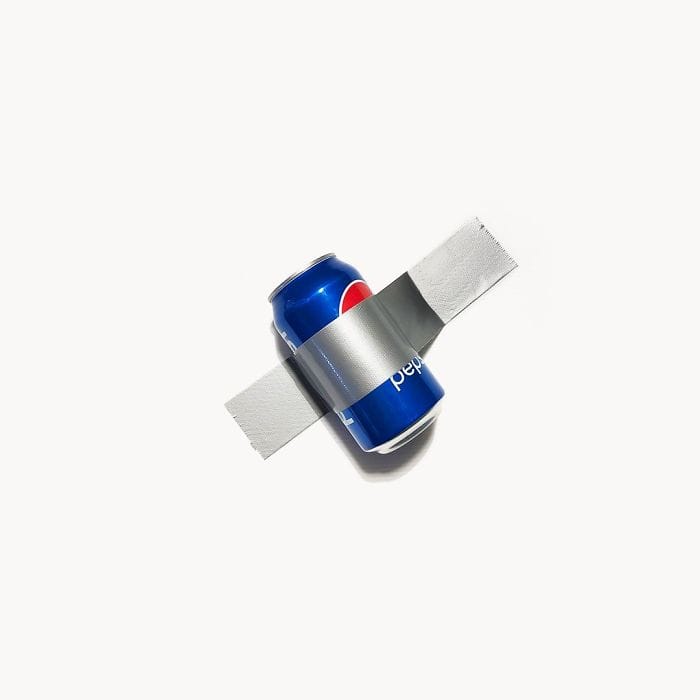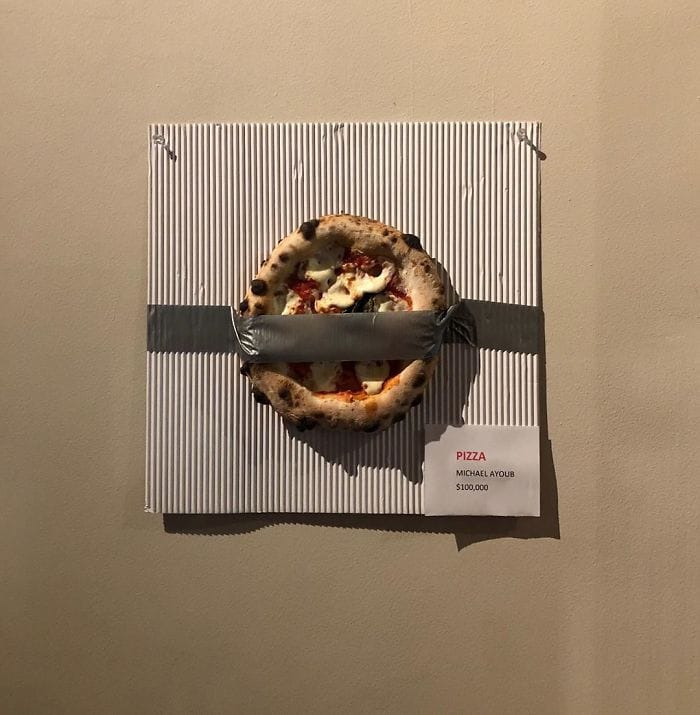 Yes to all
The viral meme is in reference to a Windows XP dialogue box which used to appear on computer screens years ago and asked users to choose one option from 'Yes, Yes to All, No and Cancel'.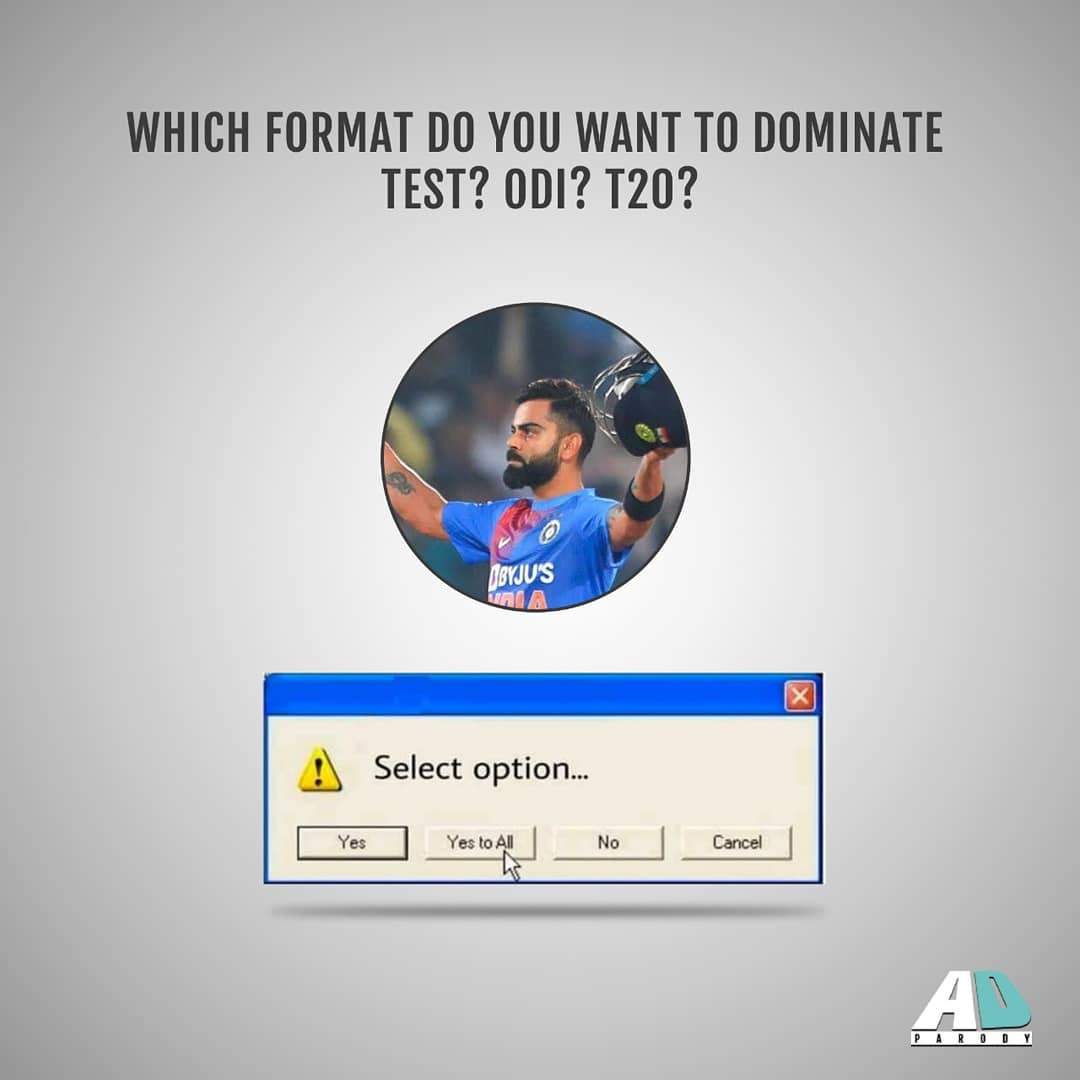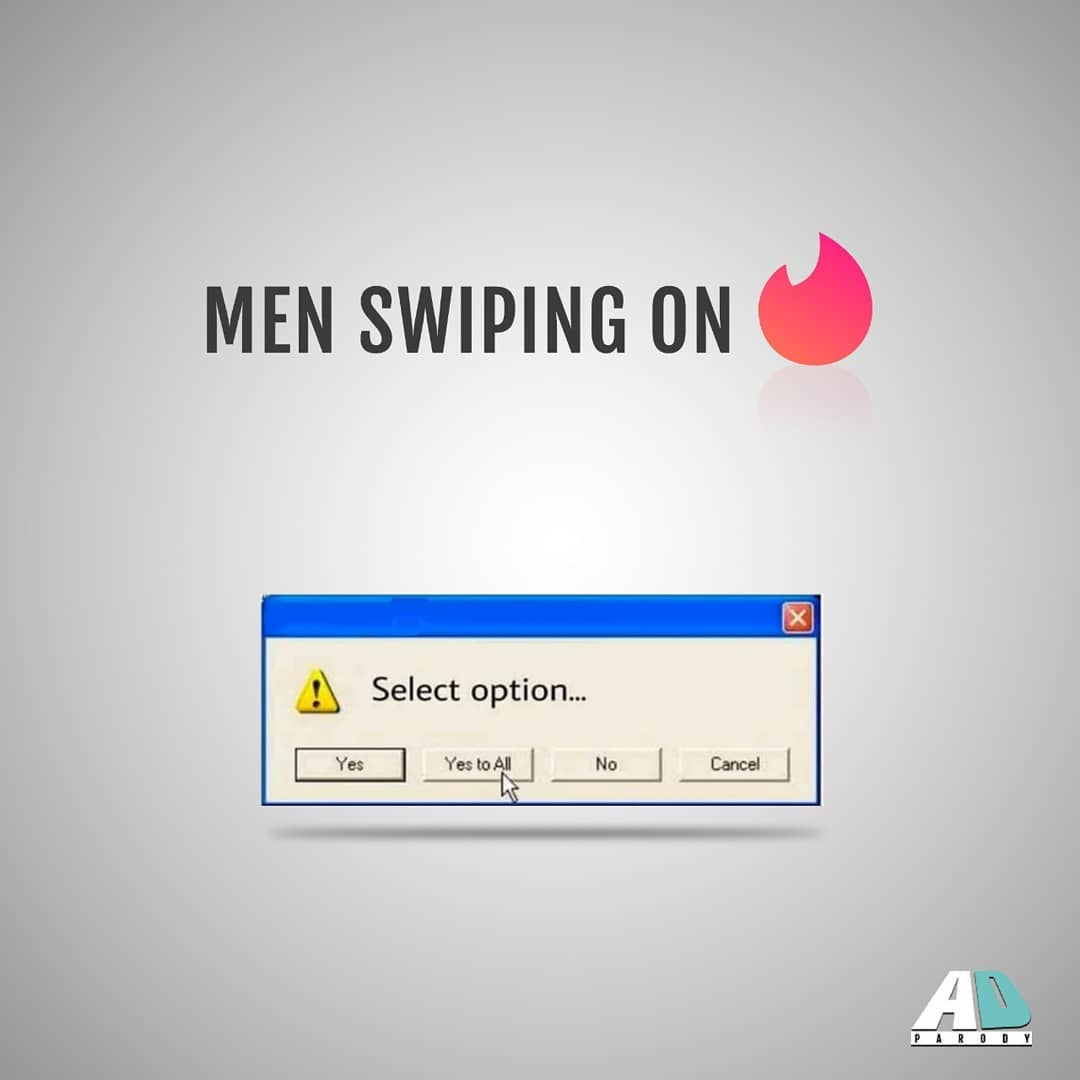 Narendra Modi Solar Eclipse Meme
Solar Eclipse was there on the 26th of December which brought up the hilarious meme of Narendra Modi, as the PM of the nation also replied to meme tweet telling people to enjoy his meme.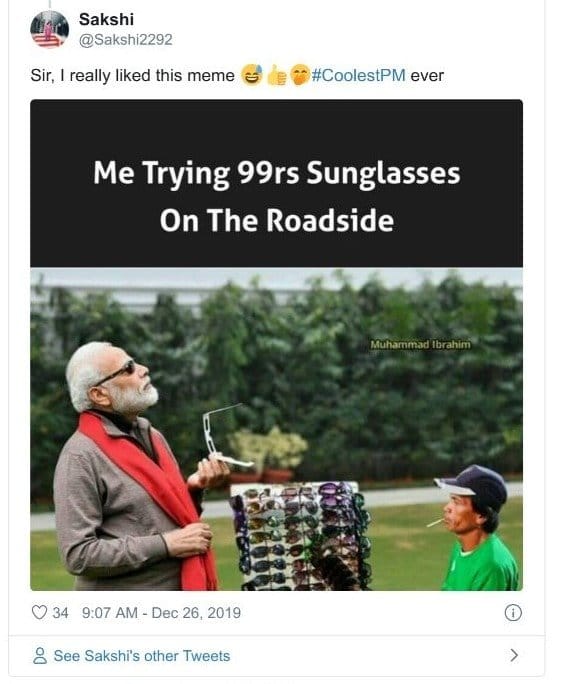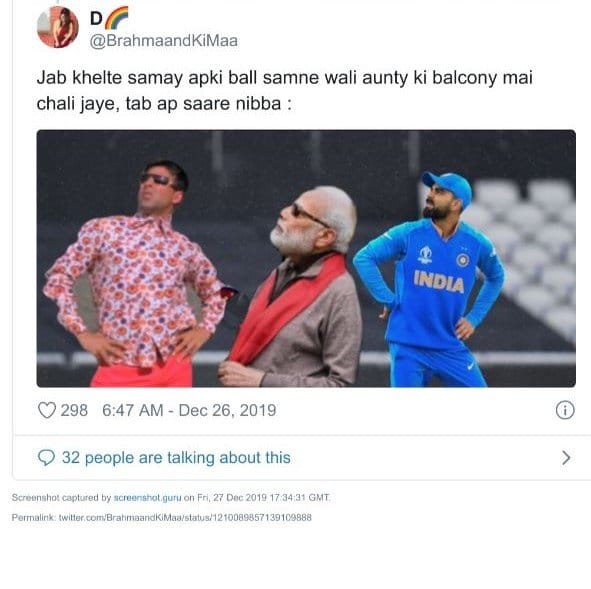 Note that none of the memes above are created by us, we have just curated the top and best memes in a list so that you get the updated information everytime. The actual image credits go to the respective Instagram/Twitter page admin and users.
Tell us your favorite meme from the above list, in the comments down below.