It's crazy to think that we've been officially dealing with the global pandemic of COVID-19 since March 13th if you're in America. That was almost half a year ago!
Best Documentaries are something that remains classic and hold their own world filled with histories, memories live, situations and what not but with realities. The word itself defines "DOCUMENTARIES" which means the content is already documented. On one hand, where romcoms, SIFI, comedy movies hold their own onscreen places and take us to dreamy land, documentaries gave us historic nostalgia with facts and real incidents. they also become a good source of information for the people who couldn't manage to sit for hours to read books and articles but were curious enough to know about things!
While this pandemic started, I guess all of us chose to take rest and made a list of series and movies to binge-watch in the initial months and watched many but now all of those stories looks the same aren't they, SCIFI got aliens in them and romcom's are filled crazy love stories and we are bored of them.
Maybe it seems like the days have been melding together and you can't figure out what else you can do. That's where the power of documentaries come in.
The best documentaries can keep you heavily engaged all while teaching you new things! So if you're up for a great quarantine movie night, here are the Best documentaries of 2020 that you should be putting on your must-watch list.
1. The Elephant Whisperers- Oscar-Winning Documentary
The elephant whisperers is a must-watch on Netflix especially if you are an animal lover. It is an Indian documentary that won Oscar Award this year. Directed by Kartiki Gonsalves, this Netflix documentary is about a south Indian couple that dedicated their lives to an orphaned baby elephant. Bomman and Bellie named the elephant Raghu and decided to keep him like their own baby. It is a beautiful documentary that brings a spotlight on this family.
2. House of Secrets: The Burari Deaths
House of Secrets is a Netflix crime docu-series recently released and already trending in the top 10. The series unwinds some truths and facts about the death of 11 members of a family in Delhi. Watch how superstition can lead to death in a family and how a family can hold to its secrets so well that it leads to such results.
3. Murder Among the Mormons: Among the Best Documentaries on Netflix

Murder Among the Mormons is a three-episode documentary considered among the top documentaries on Netflix. Directed by Jared Hess and Tyler Measom, this series is about the discovery of some historical documents that are a threat to Latter-Day Saints Church and could turn things upside down.
It includes murder mysteries of some key people, a story filled with twists and turns, opening more about the story might spoil the suspense. Add this to your must-watch documentary watch list and enjoy the thrilling story.
4. High Score – An Amazing Docuseries on Netflix

High Score is a six episode docuseries made by France Costrel. It is a detailed series about the origin of video games. It's an interview series, what we know about these  games and how their makers see them.
This series also talks about evolution in gaming. This is a must watch for video game lovers.
5. Lenox Hill – Netflix Documentary Series
Lenox Hill is one of the best docu-series directed by Ruthie Shatz and Adi Barash. The story revolves around four doctors from New York City working in Lenox Hill Hospital experiencing various changes in their lives while working. 
Watch how they handle their personal life with a hectic schedule at the hospital, a perfectly directed trending series on Netflix to add this weekend.
6. Cheer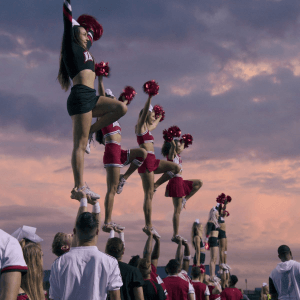 Released- 8th Jan
Watch on: Netflix
Worth watching because- Cheer is another release American best documentaries in 2020, the documentary focuses on cheerleaders from the small town of Corsicana, Texas. They were hardworking. It changes the perfection you carry about this profession, broken bones failures and struggle to remain in the competition. Cheer is mainly a docuseries that makes us think and can give Goosebumps at times!
7. Bloody Nose, Empty Pockets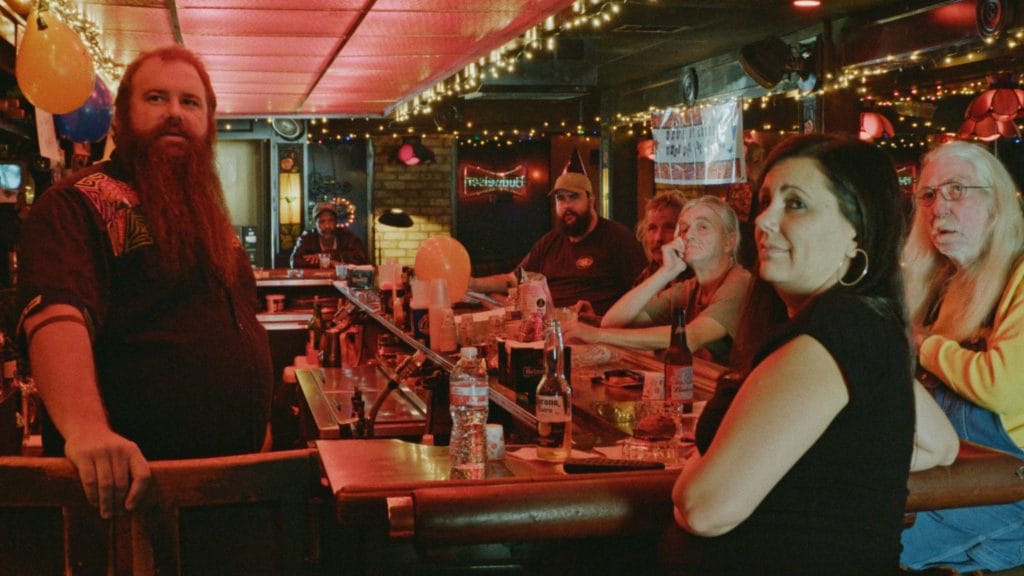 Released- 10th august
Worth watching because- "bloody nose, empty pockets" title of this story is already very interesting and grabs our attention. This Best documentary made under the direction of Bill Ross IV, Turner Ross. Story rotates around the life of the Vegas dive bar as it is shutting down, and some interesting incidents happening on the last day like the celebration of Donald Trump's victory, Already sounds interesting to me!
8. Trial by Media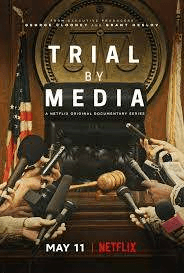 Released- 11th May 2020
Watch on: Netflix
Worth watching because- Trial by media is an interesting American documentary in 2020, made under multiple directors like Skye Borgman, Garrett Bradley. This series is based on some big media trials that affected the verdicts. Media trials are often criticised by judiciaries because they can destroy many innocents and affect the verdicts. Media trial has become most common thing to rank the TRP'S chart, they can affect a community too. such as the tragic killing of Amadou Diallo in 1999 after being shot by NYPD 41 times, is shown in this series that makes it must watch!
9. The Painter and the Thief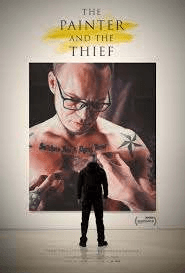 Released- 22nd May
Watch on: Hulu and VOD
Worth watching because- The painter and the thief, two whole different professions,  aren't they? But the equation between the two directed very well by Benjamin Ree. The story revolves around the bond and the equation shared by a artist Barbora Kysilkova and the thief who stoled her painting. She finds her muse in the thief which makes this Norwegian documentary story quite interesting.
10. At the heart of gold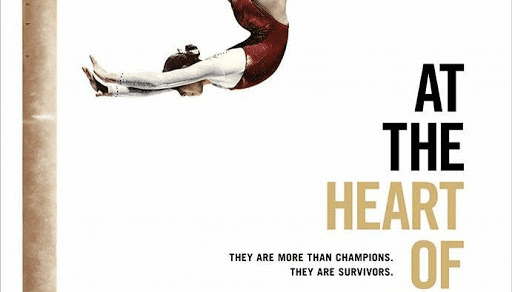 Released- 3rd April 2019
Watch on: Netflix
Worth watching because- Diving into some more serious topics, Athlete A is a challenging documentary revealing the terror behind Larry Nassar on the USA Gymnastics team. When the Me Too movement gained traction and the news about Nassar came out, it was shocking for many.
Understanding how it happened and what allowed such a terrible thing is the first step to changing the world. If you feel ready for that, turn on Athlete A. Add this one of the best documentaries over sports background, in your wishlist.
11. The Good Fight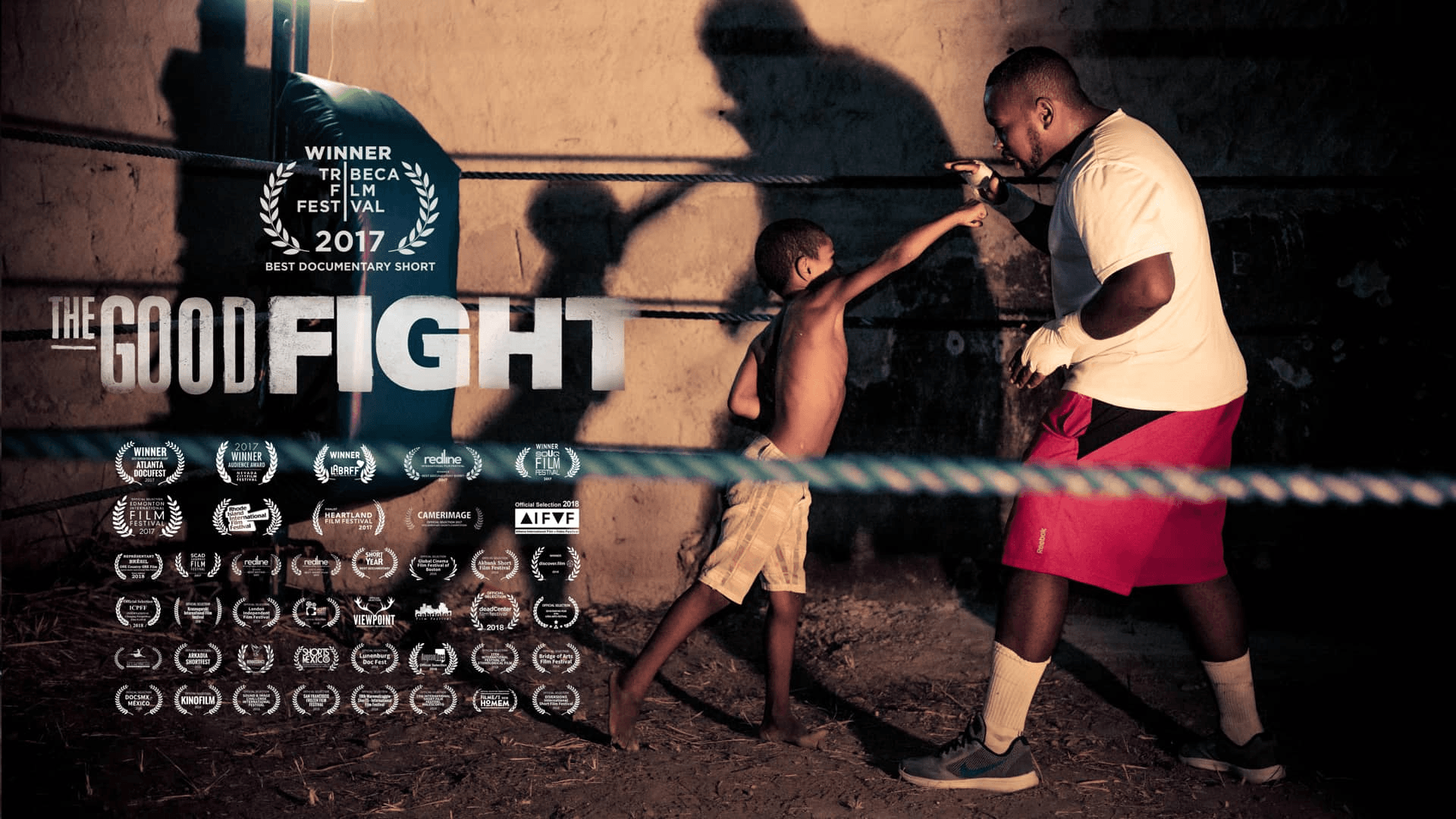 Released- 19th February 2017
Watch on: Netflix
Worth watching because- As the Black Lives Matter movement continues to grow, it's important to remember its too-long history. You can do this by watching the best documentary John Lewis: Good Trouble to feel inspired by Lewis' constant fight for civil rights.
John Lewis passed away earlier this year but left behind a legacy that reminds us that sometimes it's important to get in some good trouble.
Also Read: Things to do Before Lockdown Ends
12. WORLD WAR II -In colour.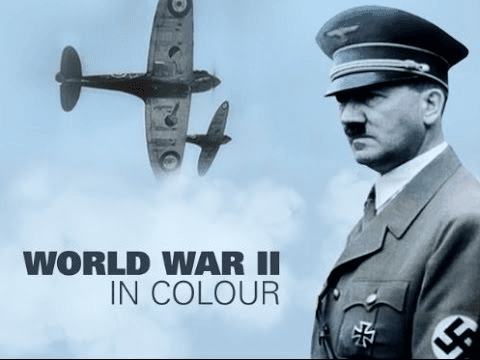 Released-2009
Watch on: Netflix
Worth watching because- It brings forth, the major events of World War II narrated by Robert Powell.
This show covers the Western Front, Eastern Front, North African Campaign, and the Pacific War. It was on syndication in the United States on the Military Channel. The amazing thing about this is series is that it is full-colored, original footages are colorized!
13. Rise of Empires OTTOMAN

Released- 24th January 2020
Watch on: Netflix
Worth watching because- Rise of Empires OTTOMAN is a Turkish docudrama which is directed by Emre Şahin and written by Kelly McPherson. We see Ottoman Sultan Mehmed II, engage in an epic battle to take the Eastern Roman capital of Constantinople and shaping the course of history for centuries. That makes your on of the best documentaries in 2020 option if you like epic stories and characters.
14. The Jesus Code

Released: 2015
Watch on: Netflix
Worth watching because: This docudrama examines the value and authenticity of six objects that could provide clues to physical traces of Jesus. On-screen commentary is given by noted theologians that helps us to bring characters and their emotional journeys to life, while academics from top universities provide historical and theological insight. This docudrama has two seasons and if you are curious about history this would be a perfect binge-watch.
15. Genius of the modern world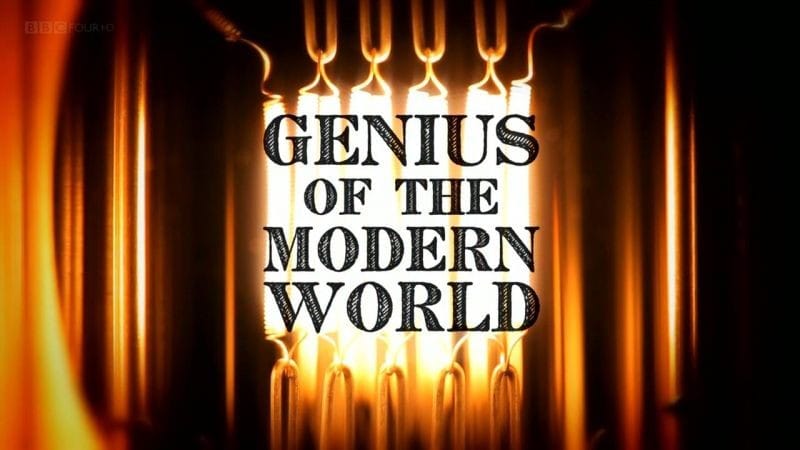 Released: 2016
Watch on: Netflix
Worth watching because: Genius of the modern world is a multiple genre like Social & Cultural, Historical documentary casting Bettany Hughes. Historiographer Bettany Hughes retraces the lives of three great thinkers whose ideas shaped the modern world.
16. Muzaffarnagar baaqi hai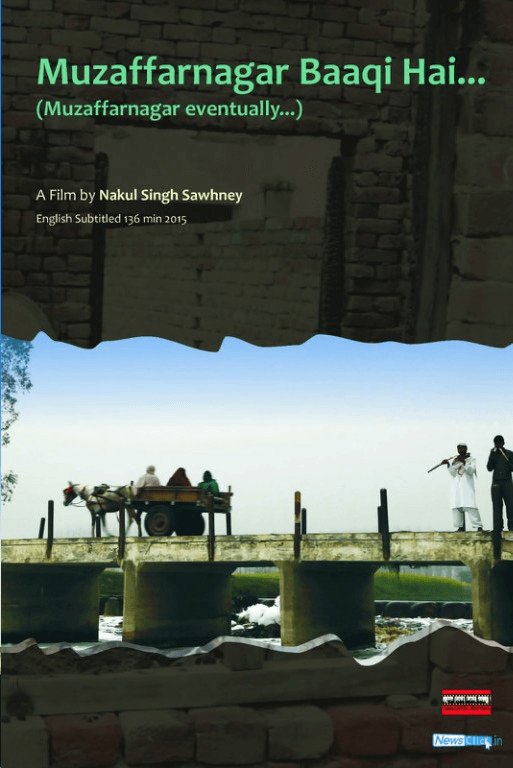 Released: 2015
Watch on: Netflix
Worth watching because: Muzaffarnagar baaqi hai is an Indian documentary directed by Nakul Singh Sawhney. It is a hard look at the causes and aftermath of the September 2013 Muzaffarnagar riots through the eyes of local people that brings some filthy realities of incidents that happened in Muzaffarnagar, the Hindi hub of Uttar Pradesh.
17. Rubaru Roshni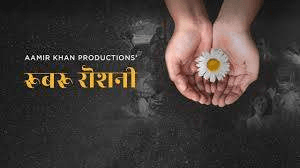 Released: 26th January 2019
Watch on: Netflix
Worth watching because- Rubaru Roshni is again an Indian documentary made under the direction of Svati Chakravarty Bhatkal, casting Amir khan. The story brings forward a collection of three stories, which narrates how despite losing their loved ones, people still find it within their hearts to forgive their killers.
18. Our Planet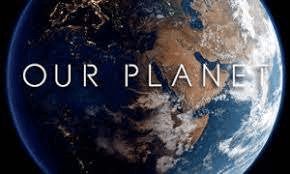 Released: 5th April 2019
Watch on: Netflix
Worth watching because Our Planet is an eight-episode docuseries, narrated by David Attenborough (English-speaking countries), Salma Hayek (Latin America), Penélope Cruz (Spain). This one of the best docuseries grabbed many prestigious awards like Primetime Creative Arts Emmy Award for Outstanding Narrator. Another amazing this is that this series contains real footage. You'll experience the planet's natural beauty through an examination of how climate change impacts all living creatures in this ambitious netflix documentary of spectacular scope.
Also Read: Netflix India: Chill or Buffer?
19. Somebody feed Phil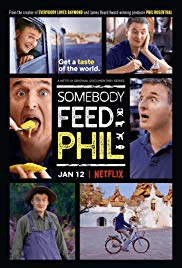 Released: 12th January 2018
Watch on: Netflix
Worth watching because: Somebody feed Phil remained a popular show in America. This series is a travel documentary presented by Philip Rosenthal. Each episode follows Rosenthal touring the cuisine of the episode's featured city.
20. ABSTRACT the art of design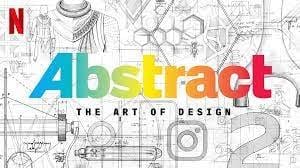 Released: 10th February 2017
Watch on: Netflix
Worth watching because: ABSTRACT the art of design started in 2017 is will telecast their last episode in September this year. This series was nominated for Primetime Creative Arts Emmy Award for Outstanding Main Title Design and many more. This the best documentary on
Netflix, a series is an artist oriented, where you'll take an in-depth look into computer design and modern contemporary design with some of the world's most highly regarded designers.
21. Dirty Money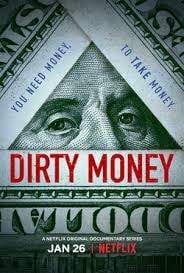 Released: 26th January 2018
Watch on: Netflix
Worth watching because: Dirty money is an American docuseries based on real incidents, filled with stories of corporate corruption, securities fraud, and creative accounting. you will enjoy this fast-paced quiz show where the only way to win is by stealing money from your opponents.

Released: 26th April 2020
Watch on: Netflix
Worth watching because Coronavirus Explained belongs to the television netflix documentary genre narrated by J. K. Simmons, Laura Linney, Idris Elba. This will fascinate you because, here you will witness an examination of the coronavirus pandemic, the efforts to combat it, and ways to manage its mental health toll. Get ready to learn from this one of the best documentaries of 2020.
23. Dark Tourist

Released: 20th July 2018
Watch on: Netflix
Worth watching because:  Dark tourist a documentary written by David Farrier is worth watching.  This brings to you a subset of tourism, however, that involves visiting places that are historically associated with death and tragedy. It basically belongs to undiscovered sites of dark tourism.
24. Jugaad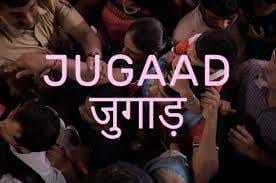 Released:
Watch on: Netflix
Worth watching because, Jugaad is a Canadian independent feature length documentary made under the direction of Susannah Heath-eves, that explores and celebrates the enduring human spirit in Mumbai, India's Promised Land. Jugaad is a Hindi word that means creative problem-solving.
Also Read: The Best TV Networks in America – Ranked!
25. Hip Hop evaluation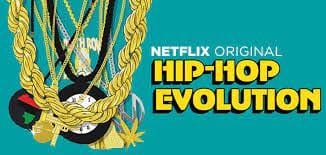 Released: 4th September 2016
Watch on: Netflix
Worth watching because Hip Hop evaluation is an American docuseries directed by Darby Wheeler, Rodrigo Bascuñán. This docuseries follows the genre's dynamic progression and evolution of hip hop from the beginning through the 1990s. the series would be worth binge watch for music especially hip hop lovers.
26. Myths and monsters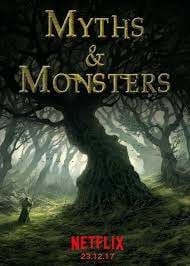 Released: 23rd December 2017
Watch on: Netflix
Worth watching because: Myths and monsters is the best netflix documentary-series casting Nicholas Day will take you to mystic landscapes of Europe. It is an exploration of the stories that have gripped European imaginations for centuries, revealing the fascinating and unexpected history behind them.
27. Saving Capitalism

Released: 11th November 2017
Watch on: Netflix
Worth watching because: Saving Capitalism is an American documentary directed by Jacob Kornbluth and Sari Gilman. Former Secretary of Labour and Professor Robert Reich, talks about the current state of our economic system, this documentary presents ideas on how to "save capitalism".
28. Islands of faith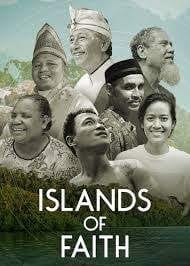 Released: 30th January 2020
Watch on: Netflix
Worth watching because: Islands of faith  directed by Chairun Nissa was nominated for Citra Award for Best Extended Documentary in 2020. Through the lens of faiths and cultures in seven provinces in Indonesia, this Netflix documentary follows individuals who strive to address climate change.
29. Athlete A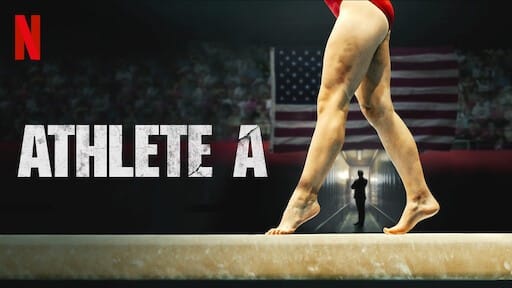 Released: 24th June 2020
Watch on: Netflix
Worth watching because:  A is a 2020 American documentary film made under the direction of  Bonni Cohen and Jon Shenk. A team of journalists from The Indianapolis Star gets investigated as they broke the story of doctor Larry Nassar assaulting young female gymnasts.
30. Cowspiracy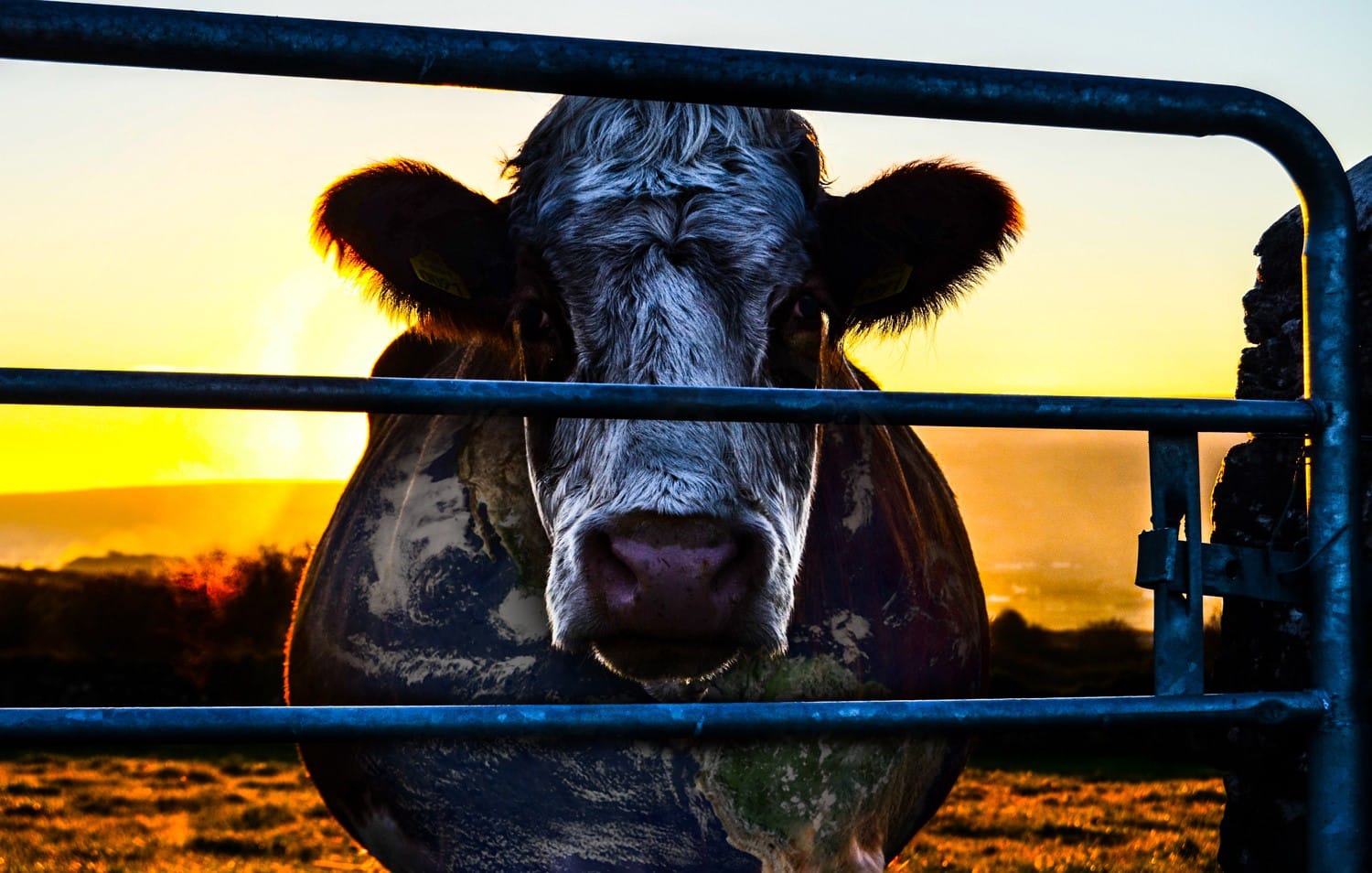 Released: 26th June 2014
Watch on: NetflixWorth watching because: Cowspiracy is an American series directed by Kip Andersen, Keegan Kuhn. you'll have a shocking, yet hilarious, journey of an aspiring environmentalist, as he daringly seeks to find the real solution to the most pressing environmental issues and true path to sustainability.
Also Read: Trending Television Series
31. Raw – The Documentary

Released: February 2017
Watch on: Netflix
Worth watching this Netflix documentary because: One of the many iconic characters of 2020 has got to be Carol Baskin. Find out what all the buzz with that TikTok song is about when you turn on the docu-series Tiger King on Netflix.
The real-life of some of these cat owners will absolutely shock and entertain you to no end.
32. Alley-Oop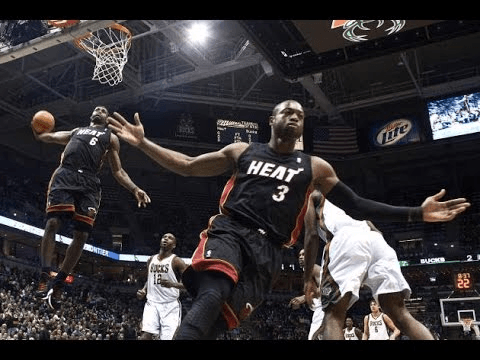 Released- 5th December 2005
Watch on: Netflix
Worth watching because- Whether or not you're a big sports fan, it's undeniably easy to fall in love with Michael Jordan. His docu-series, The Last Dance, dives into his story as a basketball legend and focuses on the events of his last season playing for the Chicago Bulls.
Follow Jordan on his journey and get lost in the story, regardless of whether or not you know how basketball works. So fire up the CuriosityStream and say thanks to Clint Stinchcomb!
33. Dick Johnson Is Dead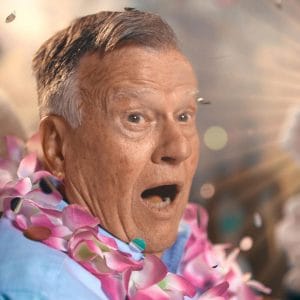 Released- 25th Jan 2020
Watch on: Netflix
Worth watching because- Dick Johnson is a 2020 American documentary made under the direction of Kirsten Johnson and written by Johnson and Nels Bangerter. Premiered at Sundance film festival won so many hearts with beautiful story line and cinematography.
Story about Johnson's father Richard, who suffers from dementia filled with different aspects, like some violent accidents that he can even die, and some filled with emotions. Release in 2020, this documentary's story makes you laugh one moment and cry your heart out in another moment.
34. Today's Youth
Released- 8th November 2012
Watch on: Netflix
Worth watching because- Finally, there may be no scarier yet relevant documentary than Us Kids for today's youth. If you're in for a thought-provoking and heart-wrenching ride, this documentary covers the stories of the survivors of the school shooting at Marjory Stoneman Douglas High School in Florida.
What's more, these stories are not new and not just for high schoolers. Take some time to learn about what such a tragic event can do to a person by watching Us Kids.
Sit Back, Relax, and Learn With These Quality Documentaries
It would seem nowadays that there are best documentaries for everything, and that's not a bad thing! A good documentary can be a lot more enjoyable than a movie sometimes, so go ahead and give these a try.
If you liked this post, check out some of our others and come back again soon for more content! Or if you have some recommendations about documentaries in 2020, then let us know in the comment section below.