Well, 'good morning' wishes will always be there to make it feel like you have a good day, but if you truly want to know how to have a good day for yourself, you need to start living in the moment.
Here, you will find the ultimate list of ways to turn your normal day into a good day because there are some ways to make the right choices, like good habits to follow along. 
But first, you need to commit to doing these things every single day as this process will require some dedication to remove unnecessary things and focus on staying tuned on the right things. 
So, here's a list of ways to follow to have a good day:
1. Make a List of What You Need to Accomplish Today
Having a set schedule is somewhat necessary, especially when you are associated with the work that forces you to be a multitasker. 
Agreed that you have a lot of things to do, but not everything is important. Have a schedule and plan everything that takes more time and allocate them in a certain timeframe.
You can always do something later. Decide what is important to you right now and do it. 
2. Focus On Something That Needs Your Attention
Yes, those activities are much more important, and you have to follow them anyway. The distraction of too many activities consumes your time that you could put in something very important. 
Make sure you don't lose focus, especially during the first half of the day. So if you want to make a good day, prioritizing all tasks will certainly be a good idea. 
Let go of something that isn't important to you; focus on something that is.
3. Get Outside and the Fresh Air Inside
In that sense, you can add something like a walk to the nearest park, jogging, exercise, or even enjoying your coffee sitting on the balcony and reading the newspaper. 
This morning brings some good vibes along with the light, so don't miss that. Having outdoor air allows you to calm your mind and give a reason to have a great day. 
Let the fresh air in you and feel the good vibes that every morning brings to you. 
4. Tune In to Your Favorite Music
Listening to your favorite music is a good idea to make a good day. It lets you feel good about yourself and positively changes your mood. 
There is no perfect time for good music, but listening to it before starting your work is like a kickstart to have a good day at work or school.  
You also can refer to some trending playlists of Spotify songs that we listed for you. 
5. Spend Time With Your Family and Nearest Ones
No more arguments like you're too busy and can't find the time for your loved ones. It is always possible to do what you enjoy and spend time with someone you care about. 
It's just your schedule that is not allowing you to do so. Manage your tasks accordingly and do them sequentially without procrastination to complete them on time.
When you do so, you will have more time to spend with your family than before.  
6. Get Your Body Moving



Exercise probably sounds boring to you, but having physical exercise in the morning is also the one way to look active and stay good the entire day. 
And yes, you do not necessarily have to hit the gym; just 15 or 20 minutes of exercise at home are enough to have better health conditions. 
The goal is not just to look good, but to feel good from the inside, too. 
7. Aim to Get Something Done
Try not to be as busy as you need to be. Agree that every activity that is in your mind seems more important at the moment. 
Learn how to postpone some unnecessary activities that you can and aim to focus on one activity at a time; this will make you more focused and allow you to do everything in the right way, without stressing too much.
Don't focus on being busy; get productive, and do something. 
8. Be Grateful for Everything to Make Every Day a Great Day
Your life offers so many things that you have to be thankful for. Take a moment after work and realize what you have achieved in life so far. 
And I'm sure there will be something inspiring and good there, like important lessons, the skill you developed and the better person you have become all these years. 
When you respect what you have, you will no longer regret what you lost. 
9. Help Others Without Expecting Anything in Return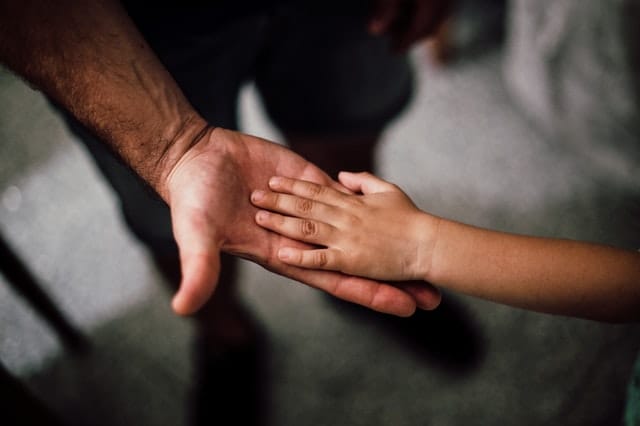 Anytime someone asks for your help, or you feel like you can help them anyway, help them, if possible. And yes, you don't have to be perfect in that. 
You can help them by doing something or simply by listening and being there with them. Make this a part of your daily routine if you want to make your every day a good day. 
When you do something for others, that makes you feel good about yourself, in return. 
10. Follow a Positive Approach to Everything.
Well, it's always good to have some positive attitude and thoughts to change your behavior a lot more right away. You can write a self-note to yourself or listen to a mindful podcast when you're a little bit stuck during the working day. 
Having a positive approach might look like a trick or skill, but it's your way of seeing the good in everything or everyone you get to meet every day. 
If you want to make a great day, then seeing the bright side of everything is a far better option. 
11. Be With Those Who Add Somewhat Value to Your Day.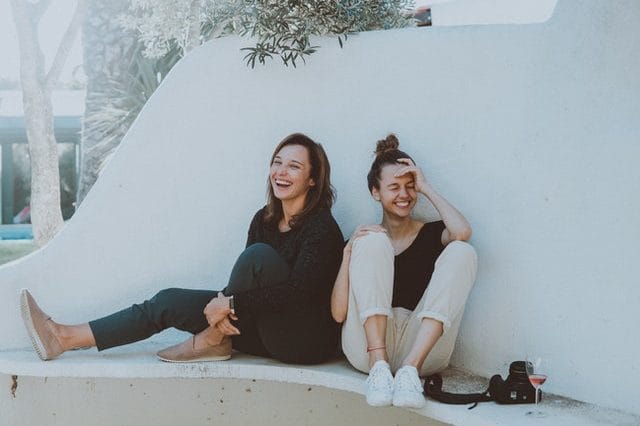 Don't forget that you will become like the people you spend the most time with. If you want to make something out of your daytime and life, then be sure to surround yourself with like-minded people. 
You don't want to feel like a lost, ignored, and wasted person, do you? Leave the connection that has nothing good to offer. Instead of that, be with someone who has a desire to do something in life. 
You feel more inspired and dedicated to being the people who are on a mission. 
12. Spare Time for Your Hobbies. 
It's easier to say than to follow. But having time aside for your favorite activities at the end fills your heart with joy and rest days with great feelings.
You can do something creative like drawing, writing, or playing your favorite instrument in the meantime, especially after coming back from work. 
Have a hobby in the schedule, and make sure you do it every day.
If you want to make a change, here is the list of trending hobbies to develop in the upcoming new year. 
13. Spend Time With Yourself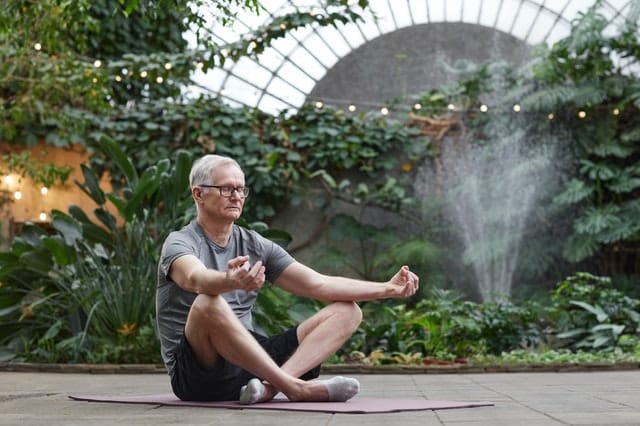 If you are looking for how to have a good day, how can you forget about yourself? Yes, treating yourself better is the best way to make every day feel special and exciting. 
We often get so busy with work that we almost forget that we also forget about self-care and me-time. These things are just as important as anything else. 
There is something good that every 'day' has for you, something that you like to listen to. 
14. Take a Healthy Meal. 
Healthier foods not only boost your energy levels but also make you feel better. Take care of what you eat in the morning and at night. 
Make sure your daily meals contain enough supplements and minerals that are required for your well-being. You can also refer to our post regarding nutrition guides for better ideas. 
Eat something not just for good taste, but also for your good health. 
15. Remember, You Only Have 24 Hours a Day.
That's obvious to everyone. But, not everyone means it. If you are too easily distracted or get involved in something that is not your thing, you miss your opportunity to make this day a great day for you. 
The most important thing in life is to make the most of the opportunities you are presented with every new day. So never let yourself go out of focus by any distraction like mobile, social media, or anything. You will have time for that all, later on. 
When you have the sense of having a limited time, you will value it more. 
16. Have a Full Night's Sleep.
And the last way to have a good day is to make sure you get enough sleep every day. Yes, just like waking up fresh is important, sleeping on time is much required as well. 
After all, you worked hard today, and you want to work even harder tomorrow. So put away your phone and avoid scrolling through social media before bed. And sleep on time. 
When you have a better sleep, the greater your next day will be. 
17. Read Something That Educates or Encourages You
Never let yourself get involved in something that is not right for you or adding value to your life. Of course, watching TV or streaming your favorite shows on Netflix may feel entertaining to you. 
But you can keep them reserved for the weekend alone. If you want to make your day a good one, do something more encouraging than entertaining; this can involve reading books, listening to podcasts, or taking an online class.
Final thoughts:
So, these are some suggested ways to have a good day every day. I hope this will help you a bit, and you already plan to change your schedule in many positive aspects.  
Do you have any idea of how to have a good day and enjoy every day to the fullest? If yes, then feel free to share your thoughts and suggestions in the comment below. Thanks for reading. 
Have a great day ahead!