Looking for some interesting and trending youtube video ideas, then we have something helpful for you.
Whether you have finally decided to start your youtube channel or thinking of some creative youtube videos ideas for your live channel, this list is all there for you. Here sharing a list of youtube video ideas for try in the new year 2021.
Trending Youtube Video Ideas for Beginners
1. Post your first video.
Congrats in advance, if you are going to start your new youtube channel this year. You took the first step towards your goal, that's enough.
Before anything else, make sure to have your amazing intro video. That's not required, But at least that helps your audience to know about your channel theme, first.
If you don't know how to create the first video then consider to search on our website, we have helpful articles for your help.
2. Share preview videos for next week/month.
Just like trailers to movies, preview videos will show the precap of the next content to come. In the short video, you can show some glimpse of upcoming content on the channel.
That way you can inform your existing audience, to stay tuned. Even if you have a new channel, the engagements do matter, and such precap videos help there, perfectly.
3. Start a personal vlog.
If you don't have any specific channel or first youtube video ideas to start with then vlogging is the first best option you better to consider. And, why not, personal vlogs are easy to create and require nothing extra, too.
You just need the confidence to tell your story there, or can show off your skills that they can connect well.
If you're a beginner then, a personal vlog is a good option to know how to create and post regular contents on the channel. Moreover, you can learn this platform even better, too.
4. Behind the scenes video.
Your audience is really that excited to know your backstage stories, too. And that our next youtube video ideas for, that is behind the scenes videos.
You can create a youtube video of the content process, office or home setup. In your video, you can explain them behind the scenes efforts, too.
Moreover, you can create a list of tools and equipment you use, and can refer to them, too.  Or you can teach them how to make a video, like you.
5. "Life as (your profession)…" videos.
These kinds of videos are very trending and popular especially when you have a personal vlog channel.
In this video, you explain your routine and schedule as a graphic designer, writer, digital marketer, or any that suits your profile.  Audiences really love such videos that describe them perfectly.
Such videos, really helpful for your young audience who are thinking to make a career in a specific field.
Your videos really help them to get insight in a career they're planning to follow. You can show off your confidence or can talk about your experiences so far.
There are a lot of things to add regarding what you can discuss in your upcoming videos.
From 'day in the life of entrepreneur' to how to find your passion and anything that connected to your passion and profession, is something that you can discuss over in your videos. Moreover, there can be a playlist of your learning and experiences to share.
Also read: Trending series on youtube
Trending Educational Youtube Video Ideas
1. "How to" video
No need to mention that, How to videos are one of the most trending youtube video ideas to focus on.
Here you inform your audience to do something in the right manner.
It can be anything from 'How to change your lifestyle' to 'How to start a youtube channel' or How to do anything what you are best at explaining.
You can make a video on the subject or niche, that you are passionate about or an expert in the field. This is also a great way to use your passion to help someone, the right way.
2. DIY projects
Passionate about one artistic skill or can teach that to others? Then, it's time to start a channel and create a youtube video to educate others.
DIY projects are a good one, also very popular youtube niche ideas, to look for in 2020.
People search for craft videos and learn how to make some things at home.  And, it's time to show off your creative side on youtube.
Also check: Three Great DIY Projects You Can Do at Home
3. Cooking videos
If you have been cooking delicious recipes with unique steps, then the time is now to make it public, too.
Start uploading your recipes and cooking videos in the channel . Explain, how to bake a cake or talk about something that your audience is looking for.
These make the best youtube video ideas to start from home.
4. Short courses.
Youtube is a home for learners who are passionate and hungry to learn something.
If you are great at talk about one subject and want to share your ideas, too. Then you can upload your videos educating them on the subject in a detailed manner.
You can make a short course like one or two hours long.
Because people are interested in learning something, free online.
5 . Interview videos.
You are regularly sharing your tips and tricks on your channel and your audience loves them, too.
But, as a change, you can share your interview with industry experts, too. You can post your video about discussing a specific subject that your audience can learn from, too.
Such youtube video ideas are better to increase trust and engagement in the channel, too.
It is a good option to run a professional youtube channel.
Also read: Trending Ideas for Youtube Channel
Review-related Youtube Video Ideas
1. Movie/trailer review.
Just watched a thriller flick that leaves a great impression on you, then record the video and share your experience now. Or Do you have something to share about the new movie trailer?
Then, just shoot your reaction and share in the channel.
As a tweak, you can share the hidden facts about your favorite movies or can create a list of movies or series to wait for in a new year.
2. Product review.
Today's buyers are smart. They don't trust advertising only.
They search for the required information first and review the product well, before buying it. And here comes your next youtube video ideas.
Such videos discussing product reviews are very trending, as that can help someone to make the right decisions, too.  Further, this is also a great way to monetize your youtube channel.
So if you can present your idea and thoughts regarding any product or industry, then this is your best option to focus.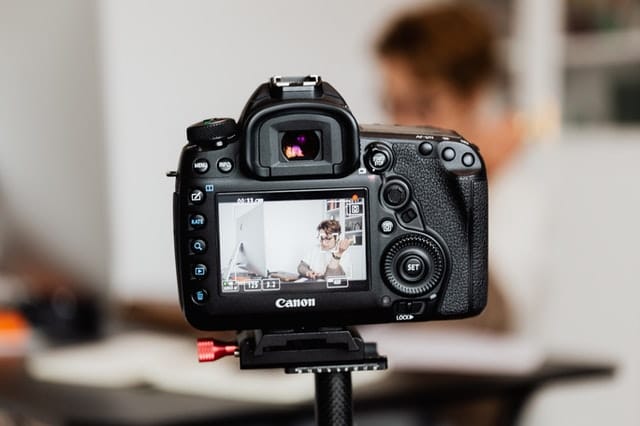 3. Software/App updates.
Just like a product, software update posts are very demanding youtube video ideas, to share.
Here you can talk about new features of your new application, software policies updates, or anything. The idea here is to create a video that educates your audience, reasonably, and solves their confusion due to complex technical jargon.
For more info, refer to a lot of youtube videos about the same niche, to get inspiration.
4. Book review.
Have finished reading a new book that leaves amazing impressions on you? Then, create a youtube video, and share reviews and show how this book helped you change your thinking and life.
Talk about the reasons to read any book and refer site to buy it from.
More than that if you can talk about your favorite books to read this new year , then can refer a list of in your video, too.
5. Reaction videos.
Just like a review, reaction videos are also popular youtube video ideas to try.
Such videos are showing your expressions or reaction to other's videos. And that doesn't have to be formal only.
You can share your reaction on your favorite videos like magic tricks, pranks, trailers, news, or anything related. Share your genuine reaction to something and post on your channel.
Also read: Steps Method To Edit Your YouTube Intro Video With Ease
Fun Youtube Video Ideas
1. Comedy and funny videos
When your goal is to become instantly famous and go viral over the world, then these youtube video ideas are a great way to reach that goal.
People like fun and entertaining videos that make them laugh. Notable thing is, most popular youtube channels are due to their comedy and fun content, too.
So, now it's time to show off funny side of your personality to your friends and the world.
2. Prank videos.
People love prank videos, especially the young audience, who are looking for some prank ideas to try on best friends.
If you are part of crazy college gangs… then why not start your youtube channel and share your funny videos, daily.  You can show off your crazy side or fun time with your favorite friends.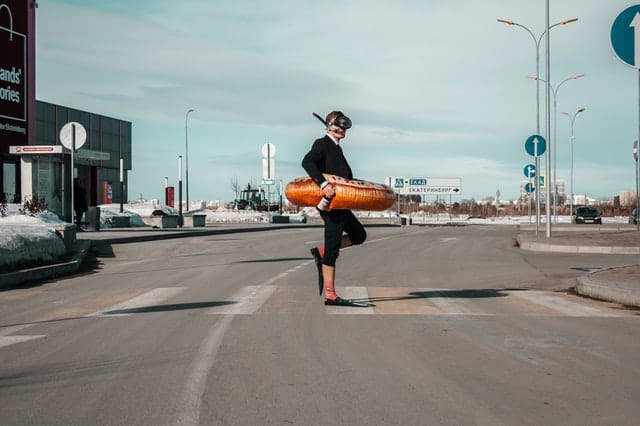 3. Mashup videos
Mashup videos are fun and entertaining ones to share on youtube. But, one challenge is its editing work.
You really need aware of how to create a video plus to edit that at best way. Here, you have to check many other video clips and find the right one that fits a specific video only.
Even though these videos are mindless, and kind of irrelevant, but at least need to create a video that presents your idea, understandable.  Of course, these ones are challenging, but worthwhile youtube video ideas to try.
4. Fun game videos.
Are you usually playing card games with your buddies on weekends? Then, it's time to make a video about quality time with friends and make your fun time public indeed. Record you and your gangs playing crazy and adult card games. If you want to know some hilarious card games to play then check out our website, we've shared some great suggestions for your timeless fun.
5. Challenge videos.
From 'ice bucket challenge' to 'try not to laugh' challenge…and you can see a bunch of challenge videos on youtube to get creative ideas from.
Challenge videos are one of the most attention-grabbing and fun video forms to grow your channel fast. Such videos, give a boost to your channel growth, when done right.
Moreover, you could challenge your audience in your video, to do something, and ask to share their results, too.
Also read: Compliments for Friends (Ultimate Compilation)
Youtube Video Ideas for Business
1. Unboxing video
Like other review posts, unboxing videos are very trending and popular ones.
People prefer to watch such informative videos that help them to make a purchase decision right.
Whether you are an expert in a particular niche and have great insight in the specific industry product to talk about.
Or even a manufacturing company who wants to promote their newly launched products to your audience.. then create a video about 'unboxing' is a best option for to get their attention.
2. Tutorial videos
Youtube is a great platform for grabbing the right mass attention when done right.
If you are associated with B2B or B2C, you still can reach your target audience effectively. How to do anything and video tutorial has to be the first youtube video ideas for most businesses, to start with.
Here you could create a post related to your industry or can provide the right solution, too.
Educate your audience and share something valuable, or help them anyway, there's a lot more to add in your favorite video form.  That can be a step by step guide or alternate ideas to try on.
No matter what, but it can be anything that you passionate about, and your audience find informative plus learn to get something done.
So, it's time to find what you can teach better and make a video to educate your audience, next.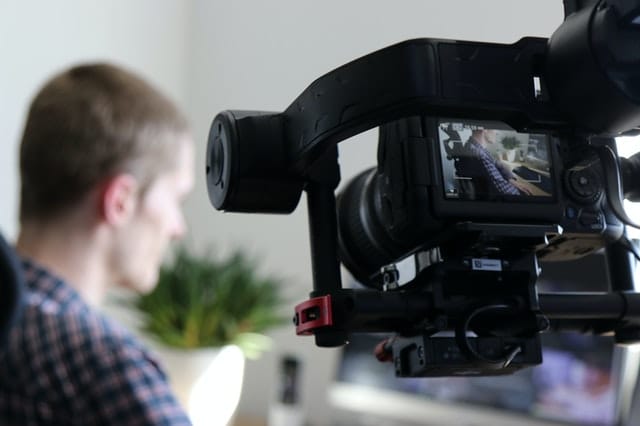 3. Share your products or Brand on youtube.
If you are just starting a new business line or launching the latest product, give such youtube video ideas a try.
Create a video that is a theme-based and professional. In which, talk about your product's updates via youtube. Present features of your product and how it can help them, or what's new in the latest updates.
Youtube is all for your business when you want to get instant feedback and to learn the audience's reaction.
4. Videos about your Business advice and tips.
Is your business about marketing and branding consultations? Then, why to fall behind for your own business, too.
Absolutely, not just to reach your target audience, but also to create your brand name out there, you can start your professional youtube channel, too. Through which you can connect with your own present or new audience even better.
Apart from that, you can interview other business and experts and can talk about important insights in the market that audience get benefits from.
5. Discuss new market trends and insights.
Want to make your brand name stand out? Then, this is one of the best professional youtube video ideas, for you.
Through this, you create a video talk about your own research or the latest news and updates regarding your business or industry-specific content.
Additionally, it is a better idea to get a new audience's attention and can grow your channel over time. People subscribe plus stay engaged to the channel that shares important and valuable contents, to educate them.
So better to do your research well before sharing the video. So find, what you could provide information that connect with your industry better.
Also read: Ways to Earn Money Through Your Website
What else you can do on youtube, more than just watching videos?
You laugh, you enjoy and you learn from a youtube video. Youtube is your favorite platform, right? But, more than watching video clips only, there are many things to do on youtube, that you can also do, there too.
Here we are sharing useful youtube hacks and suggestions, to explore this platform even better.
10 Trending Things To Do On Youtube
1. Start your channel.
You have been on youtube learning and educating yourself for since long. So, how about becoming a content creator, rather than just being a viewer only? Yes, talking about your own youtube channel.
The best thing you could start with youtube is, to have your own channel and become a contributor to this great community. We have shared the list of first youtube video ideas to try.
What you need is to find your best niche, create a video, and upload it, regularly. Who knows that you can be the next youtube star and can make it big as other successful YouTubers.
If you don't know how to start your youtube channel, then we have some helpful posts for you. Moreover, you can also refer to youtube's own knowledge source, a Creator Academy, that guides you better to kickstart your journey with youtube.
2. Share your response and reaction videos.
Not getting any exciting ideas and concepts to start a youtube channel, then consider this option.
You have checked the hundred of videos, right? You know what quality content means to you. Then, the next best thing to do on youtube is to upload video of your reaction on other's videos.
You can review others' videos and share your reactions, too. This is a trending niches when it comes to youtube channels with no budget.
So, what can you review? Well, you could review or share your reaction to other videos like movie trailers and music lists, sports, popular channels, or any.
But, make sure that you have genuine and entertaining reactions that others like to watch.
3. Add Image CTA to your videos.
If you are running a professional youtube channel and provide any services, then you can add image CTA to your videos, too. And, that you can use from the youtube channel settings, too.
With this feature, you can show an image at a specific point during in the video. You can present your offer, deals, and show a quick call-to-action on a selected point. Due to that you can drive viewers directly to specific pages of your website, too.
4. Personalize your videos.
If you just started your youtube channel and plan to make it big someday, then don't forget to add a watermark in your next videos. And, the great thing is you can do that with youtube settings, too.
Create your brand logo, make sure it will not be the multi-colored one. Make it theme-based and minimal. Add it to the 'Branding' section of your channel settings, and transform your video into professional indeed.
5. Create your GIFs
You know you can make GIFs of your ideas from any youtube videos.
If you have a lot of fun GIF ideas and want to try on, then head over to some popular GIF websites. And, GIPHY is a one popular website that lets you create the GIF from any youtube video that is shorter in length.
Edit the part of the youtube video in GIPHY, where you want to make a short clip of your choice. Add text, banner, emojis, and finally hit 'create GIF'. And you have your first GIF.
6. Watch youtube videos on a large screen.
Not every time you watch the youtube video on mobile only, whether you're watching a movie alone or with a group, then youtube TV mode helps there the most.
With these features, you can stream video to your smart TV at the required quality. Moreover, youtube also gives suggestions for the right distance from the screen so that you can watch it at a greater experience.
7. Edit your video, Give Audio/Visual effects. 
Youtube video editor allows you to add any videos from the list. You can make a video look sound and of better quality with its multiple editing options. Change video settings, add visual effects of your choice, manage speed, and more.
Along with video settings, audio options are a great way to add sound effects. From several audio options, you can select the best one, that matches your channel theme, perfectly.
8. Learn about your target audience.
Out of other youtube tricks, and things to do on youtube, this one is quite a different suggestion to follow. And that relates to starting ups, new businesses, or fresh channels majorly. Entrepreneur and aspirant Youtuber… having insights of your audience is the first requirement above all.
Youtube is the second largest search engine, where people find solutions to their unique problems and make the purchase decision, too. As a marketer, you can learn about your target audience, and get important market insights.
Get inspiration from the industry leaders' contents, and you can follow their branding strategies, too. The idea here is to have some market info and get insight into of your target audience, in this digital age.
If you can start your own channel , then to connect with your audience, that's the better approach.
What you need is to make a video on how to do something relating to your product or services, and give them right solutions in your post.
Having a company youtube channel is a good idea, as it lets you to connect with audience even better.
On your channel you could share the informative video to educate your audience and can get their ideas and feedback on your company offerings, from comments they leave to the video you shared.
9. Go Youtube LIVE. 
If you run a youtube channel and have at least one thousand subscribers then you can enable youtube to live, from creator studio.
Live videos are also even trending with that other form of content.
Moreover, being live on youtube, and you can interact with your already followers, can talk about anything and can have amazing discussions over there.
It can be a great approach to communicate with your audience when you want your brand or youtube channel to feel trustworthy and engaging enough to your audience.
10. Create your personal Vlog. 
If you have a desire to be on youtube but have no idea where to start, then the best thing you can do is to start vlogging.
Video Blog or Vlog is can be a great idea for beginner. Through your active vlogging, you can place your name out there, can share your stories, and show off a bit, too.
Moreover, for the vlog, you don't have to invest to the heavy equipment and set up like a professional youtube channel.
You can have a personal Vlog, and create a video with a smartphone, too.
You can talk about the stories, exciting things to share regularly, and a bit of confidence to show off your journey. And in your videos you can talk about anything from 'day in the life as engineer' to something of what you are passionate about.
This is one of the best idea, to get your youtube journey started, when you don't have much knowledge and idea over what niche to choose.
Final thoughts
Youtube is a good place, where you want to spend most of your time learning and enjoying. You can access thousands of videos that are educating and popular indeed.
Here given trending things to do on youtube is just our few of them, of what you can do on your favorite platform.
Stay updated, because we're going to add new youtube video ideas and points to the list of things to do on youtube.
Till then, if you have something to share with us, like other suggestions or unique things about the youtube , then the comment box is for you.
Share your views and ideas in the comment section below.