The Internet in the true sense has blurred many boundaries and brought people closer. Social media apps like Facebook, WhatsApp, and Instagram are growing on us every day.
People use these apps to communicate their thoughts and their life to people they love.
Whatsapp, being one of the popular apps, is an amazing way to keep in touch with people across the world. Moreover, the app has some great features to make the connection seem as real and transparent as possible.
One such trending feature that is winning everyone's heart is WhatsApp Stickers.
You might have used this feature or might be the first one to hear it. I cannot stress enough on how fun these stickers bring to a normal conversation. There are several apps to help you download various stickers and also design them. We have curated the ultimate regularly updated list of trending WhatsApp stickers which you can send to your friends, family as well as WhatsApp groups.
Rising Trend of WhatsApp Stickers in 2021
Stickers started off low and gradually gained popularity. Initially, when people were going mad over GIFs, stickers were new ank time to get on them. 
But gradually stickers changed the way we all communicate now. Texting on WhatsApp became monotonous, when people found out about the stickers' update, it was an instant hit. 
They added more relatability, transparency, and fun to our daily conversation. Overall of it, people started to converse using just stickers.  Started off with just static, stickers have gradually evolved and now the trending stickers can be created in animated versions as well and sent to anyone on WhatsApp.
But, with so many stickers, which one should make it to your WhatsApp favorites is a difficult question, and to answer it, I have built a list of trending stickers for Whatsapp, available below. We update these trending stickers on a regular basis so make sure to bookmark this post for future reference. 
1. Meme Stickers on WhatsApp
Memes are messages from the heart to the heart. They are meant to be relatable and hit the right chord. Memes soon gained a lot of popularity and became a sharing material among the youth. 
But sharing them in the form of pictures soon became obsolete, when stickers on WhatsApp came in trend, people started sharing them and conversations became interesting.
Also read: Trending Earring Designs To Look For In 2021
2. Trending Movie & Web Series WhatsApp Stickers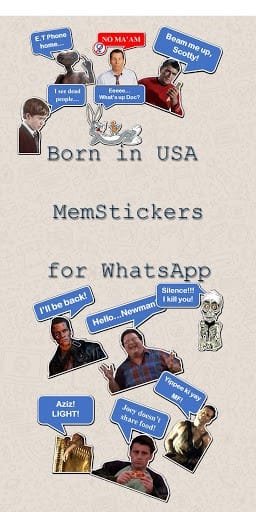 We live in the age of binge-watching on Netflix and other OTT platforms. As a result, we connect to the dialogues and characters from different series and they become a common topic of interest. 
So as these series, shows & movies became popular and started hitting the trending list, WhatsApp stickers relevant to them also became famous and always helped in reference.
3. Slang Stickers on WhatsApp

We, millennials, use slangs as our second language so much that they have become a vital part of our daily conversations. 
Therefore when WhatsApp stickers were released, trending slang stickers immediately got the boom.
Today, there are so many trending versions of different WhatsApp slang stickers for you to choose from. The best with WhatsApp stickers is that you can create your own version of some trends just lift up the conversation.
Also read: Trending Baby Boy Names You Can't Miss Considering
4. Trending WhatsApp Stickers for Pets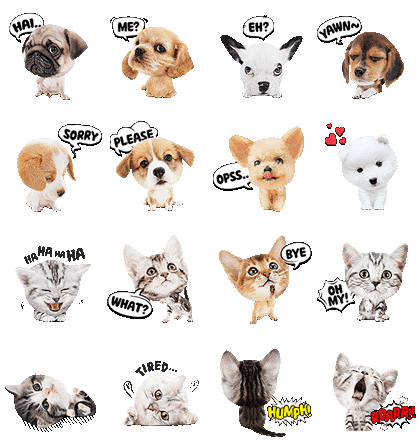 Animals are by far the cutest creation by God. They are a mood lifter and your best friend, and sending pet stickers can really help uplift anyone's mood.
You can get as creative with the pet stickers as you can. Also, with the customization option you can create some trending & cool WhatsApp stickers of your own pet; how cute is that?
Also read: Comments for Food Posts for Your Foodie Friend Will Love
5. WhatsApp Work from Home Stickers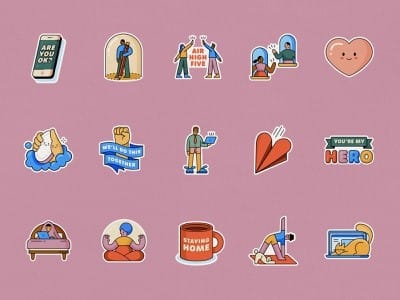 As work from home has become the new normal, people relate to each other a bit more now. Whether it's the frustration of a pathetic connection or unexpected zoom calls, sharing it with your friends or colleagues makes it bearable.
And what's better than having stickers that represent your exact feelings? Work from Home GIFs was always relatable and the pandemic just gave it a trend-push on WhatsApp.
Loved the stickers already? Check out our list of trending whatsapp group names to take your conversation to the next level.