Whatsapp is the best platform that allows us to connect with our friends and family anytime, anywhere. Aside from using it for occasional purposes like birthday wishes, invitations or regular texting, it gives us easy access to stay connected with our close ones. 
There's nothing wrong if we say that Whatsapp is like a home to many. 
We just love chatting with our friends, family, colleagues, and old friends, right? In general, most of us have three to five Whatsapp groups of our friends and family. 
If you are looking to create a new group by yourself or want to change your existing Whatsapp group to something interesting, then we have some good suggestions for you here. 
Depending on your connection and group purpose, here we are going to share some best Whatsapp group names for you. Feel free to use any names from the list that you like the most. 
Whatsapp group names for friends
From regular chatting to sharing some funniest and trending memes, and we can't stay away from such a Whatsapp group of friends any longer. Whether we regularly chat with our best friends or not, such groups are enough to keep us connected and engaged all the time. 
And if you are an admin of the existing group or want to form a new group then we have some name ideas that you can consider. Even if you have a bunch of images and posts to share with your friends, having a unique name adds value to the group, overall.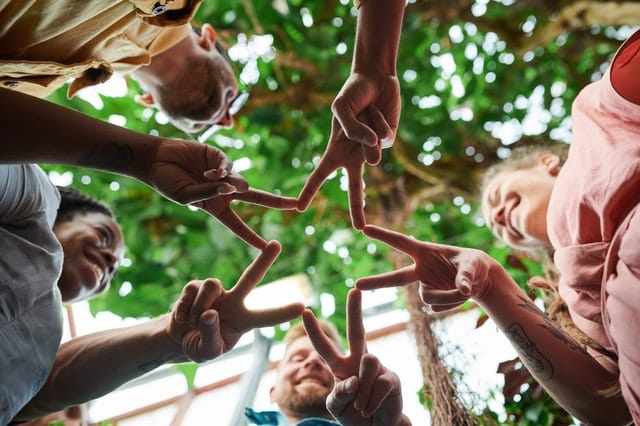 Best friends forever

Proud engineers

ABC Dost

Party all night

Forever alone

Amigos

(Three idiots)X 2

Proud 90s

Mutants

X-Boys

Hugs from the Thugs.

F.R.I.E.N.D.S.

The Friend's Ship

All of my Bros.

The Unbelievables. 

Thanos's Army

A-listed group

Terminators

Miss you all…

Mario Bros.
Read next: Truth & Dare Questions You Should Try Now
Whatsapp group names for boys
Some groups are better to be kept apart based on their purposes, and not all groups are suitable for everyone. And knowing such requirements, we also have some dedicated groups for boys only. Whether you are about to create a separate group for boys' fun or you have a targeted group of your homies, here are some trending names for boys' Whatsapp groups.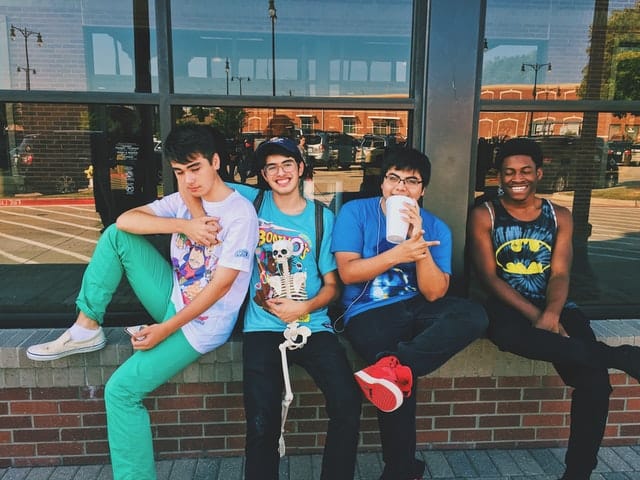 The Boys

Call Of Duty

Fun begins here

Golmaal

Asgardians

Just Boyz

Another one

No direction

Party begins

Bromance 

Forever lost.

Beware of Dawgs.

Hustlers

Together Alone. 

Hitmen

Let's do it. 

Movers and shakers

Another group.

Generation X

Horseman
Read next: Compliments for Boys [Ultimate Compilation]
Whatsapp group names for girls
If you want a dedicated group for your girl gangs and plan to share all your makeup tips, private chats, or gossip there, then your group name has to be engaging, at first. And so, here we are going to suggest some interesting names for your 'only girls' Whatsapp group. 
Here you can get an idea of the group name or can pick a group name that is unique to you.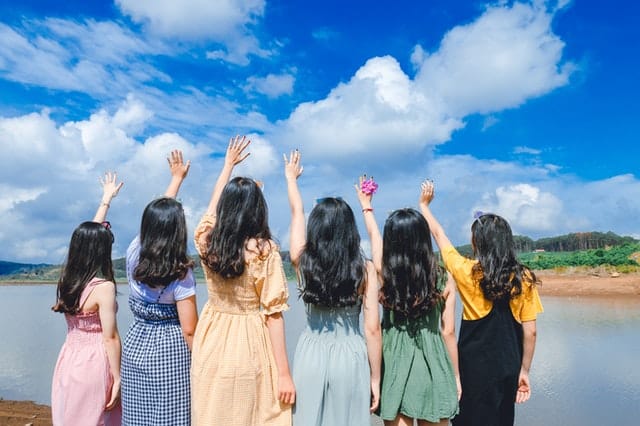 The Girls

Selfie queens

Power Puff Girls

Daddy's angels

Womaniya

Best buddies

Bee Queen

Wonder women

Oh My Girls

No Man's Land.

Backstreet girls

Dream Divas.

Beauty and the Best. 

Let's walk and talk.

Girl Gang

The spice girls

Catfights

Bandit queens

Aqua girls

La Mujer
Read next: Comments for Girls [The ULTIMATE List]
Family whatsapp group names
We all have that family member in our group who never fails to wish us 'good morning' every single day. After all, they are our family and care for you more than anyone else. So why not create such a separate group that brings all your loved ones close indeed. 
Till, the time you collect all your family member's contact numbers, we have written some great group names for you. Pick the one you like, as these are some best Whatsapp group names for a loving family. 
Just Family

Family Forever

We are 'THE FAMILY'.

Family tours

Good vibes only

Happy family

Family time

The one and only: Family

(Surname)'s Family

God's Plan

Nearest and Dearest ones. 

Proud to be (Surname)

The best people in my life. 

Family Support System. 

Family Tree.

Stronger together.

Official Forwarders. 

Good morning to goodnight wishers 

Whatsapp family

More than a Family.
Read next: Trending Compliments for Friends
Whatsapp group names for school friends
There are some places we all reserve, especially for our school friends. We may have friends from the college, office, neighborhood, but nothing compares to our friends from the school. Plus, probably you may already have one dedicated group with your school friend only. 
And if you still have not such a group, then time is now to create the one. Take a look at some amazing group names that you can use to name your Whatsapp group of all the great people with whom you have lived the best time of your life.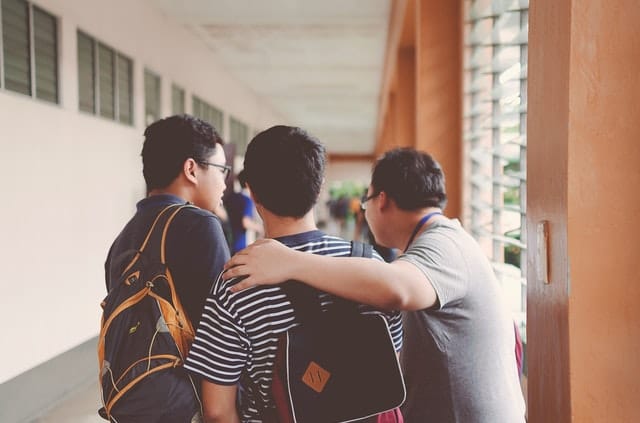 Friends for life

(School name) Family

Furious Fives

Back Benchers!

D for Dosti

Bunkistan

We're the Ninjas

High school Reunion

Limitless

Professional bunkers. 

Back to school. 

Fearless boyz

The lost ones. 

Finally, PASSED.

Certified Murgas

Those Days

No Whatsapp. Exam Time.

The Spartans

Daydreamers.

Rewinding school memories. 
Read next: Comments for Childhood Pictures That Will Bring You Back
Whatsapp group names for cousins 
Having cousins who are more than friends is a real blessing. Your family time will always be fun and exciting indeed when you have such a great brother and sister to share quality time on weekends or anytime. 
For those awesome people in your family, here is the list of group names that you can create an exciting Whatsapp group to strengthen your ties as brothers and sisters.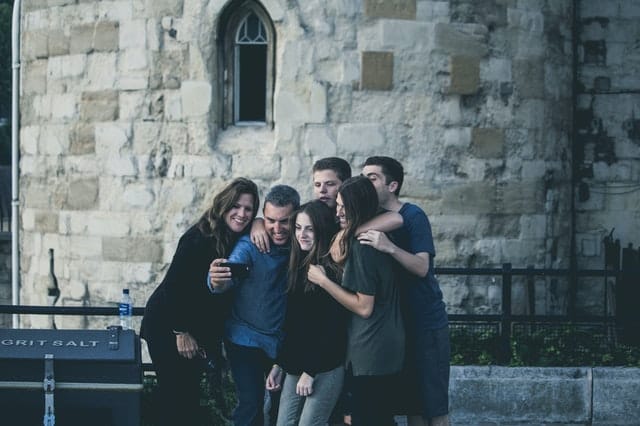 Chai pe Charcha

Family forever

No one compares to you.

I'll be there for you. 

And here we GO.

KungFU Pandas

Shaun The Sheeps. 

Love you all, My Bros & Sis. 

Bullet Gang. 

Cousin enterprise. 

Hey, all dears, now hear…

The cousin's show.

You can waste your time here.

Forever connected. 

Cousin couch.

The Active listeners.

We are together. 

Daily family updates. 

Cousin tells no tales. 

Related. (But, Don't know how?)
Read next: How to Do a Family Tree the Right Way
Funny Whatsapp group names
Creative and hilarious Whatsapp groups are something that never let members get bored anymore. When it comes to Whatsapp groups, having a creative name itself inspires people to engage with the post very well. Moreover, if you want to create an active and long-lasting Whatsapp group then make sure, the name is quite interesting and catchy, for sure. 
Looking for some good ideas? Here you will find some creative group names for WhatsApp, so you can leave a lasting impression with the name itself. 
You deserve to be here. 

Change-Mangu

"Typing…"

Horn OK Please

Somebody, please name this group.

GumNAME

We will start on Monday.

Welcome broken, single, lost…

Only Proud singles Allowed.

Still searching for the 'Group Name'.

Yea, we still watch Doraemon.

Give me my money back

Lost Explorer.

Feel free to ignore.

Just TrashTalk

404! No Group Found.

Wanna be Entrepreneurs

Whatsapp and Chill.

Slow and Furious gang.

You're not allowed, Here. 
Read next: Funny Pranks to Play on Friends
Final thoughts:
Well so, these are some of the best and trending Whatsapp group names that we want to share with you. We hope you like it and may also get some creative ideas to name your next Whatsapp group. 
Moreover, you can also share with your funny and creative Whatsapp group names that you are already part of. And, if you have any suggestions and ideas related to the perfect Whatsapp group name, then let us know in the comment section below.