Reels is the brand new feature of Instagram that allows users to shoot short 15 second videos on Instagram. If you have used TikTok earlier, this would sound familiar. With the exit of TikTok, Facebook-owned Instagram took advantage of the situation and rolled out a promising alternative, Instagram Reels. The feature has presently been launched in 50 countries across the globe including India and the USA. The feature not only allows users to create videos on the app, but they can also get creative with filters and add their own audio or choose music from the ever-expanding massive library it offers.
The millennials have already given Reels a rapturous reception and it has become the new fun task while people still stay indoors during the pandemic.
Additionally, Reels is also shaping up for business owners as a new way to build a community and grow their organic reach and authority while sharing snippets of their work. Brands and influencers are using the feature to teasers for their audience. Influencers working on niches such as beauty, fitness, fashion, food, jewelry, clothing, and event management are making the most of it. The difficult-to-crack Instagram algorithm is also known to favor increasing engagement over Reels.
Besides the variety of the soundtrack collection, Reels also curates an assortment of trending and classic tracks to suit your taste and mood. A visit to the Reels library spoils you for choice.
To keep you from getting lost in your selection, we curated our own little list of popular music & songs for Instagram reels to keep you on track.
Trending Songs on Instagram Reels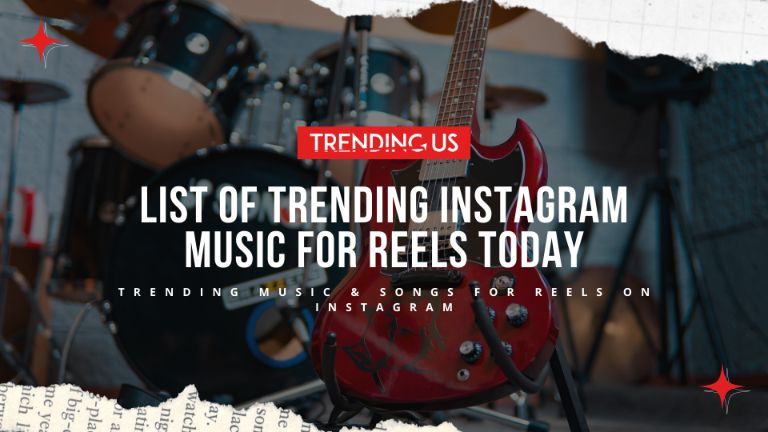 Always BGM – Tamasha
Tu Kahan Lapata
Arooj Aftab – Mohabbat
Coldplay – Hymn For The Weekend
Lo Fi Songs
Lo Fi version of our favourite songs is something we can't get over with. Instagram reels with Lo-fi music are so peaceful and treat for our eyes. Looking for some trending Instagram Lo Fi songs?
Scroll below for some best suggestions
Zara Zara – Lo Fi – Slow + Reverb
Pehla Nasha – Udit Narayan
Let Me Down Slowly x Main Dhoondne Ko Zamaane Mein
Matargasthi flute collection (all themes)
Tum Hi Ho (Lo-fi Mix)
Zara Sa (Lo-fi 2307 flip)
O Re Piya (Lofi Remix)
Shayad Arijit Singh WORMONO Lofi Remake
Always BGM – Tamasha
Masaka Kids Africana Dancing
Another Love X Experience
RangiSari by Kavita Seth
Earl – All That Glitters
Night Changes – One Direction
Yo Voy (feat. Daddy Yankee)
Lil Nas X – THATS WHAT I WANT
Nelly Furtado – Say It Right
Awara Hoon (Dubstep Remix)
Come Check This
Joey Valence – Underground Sound
Jason Derulo – Wiggle
The Dreamholic Song
Infinity
Abcdefu
The Good Part
Into Your Arms by Witt Lowry
Slay Slay Remix
Bananza by Akon (Belly Dancer)
Locked Out Of Heaven – Bruno Mars
Title by Meghan Trainor
Sean Paul – No Lie ft. Dua Lipa
CKay – Love Nwantiti [Ah Ah]
Justin Bieber – STAY
Doja Cat – Woman
In heat – Hentai Xander
Bo Burnham – Bezos
AURORA: Runaway
Queen: Another One Bites the Dust

The Magic Bomb 2021 – Hoàng Read

Framed – Listen To Me Now

Grover washington jr – just the two of us

Tesher x Jason Derulo – Jalebi Baby (Official Video)

KyleYouMadeThat – Poof Be Gone ft.

Olivia Rodrigo – good 4 u (Official Video)

Twin Cabins – Swing Lynn

Polozhenie (Remix) – Sigma Male Song for Reels

Nothing 2 Do (Nothing To Do)

Dilli wali x Down: DJ Dusky

Sweetheart: Full Video | Kedarnath

Busta Rhymes: Touch It

Har Funn Maula (Video Song) Koi Jaane Na | Aamir Khan

Bazzi- Fantasy [Official Audio]

ElyOtto: SugarCrash! (Lyrics)

Bongo Cha Cha Cha

Lenka: Everything At Once (Official Video)

Masked Wolf: Astronaut In The Ocean

Capone: Oh No (Lyrics)

Boney M: Rasputin

Duncan Laurence: Arcade (Lyrics) ft. FLETCHER
Pink Sweat: At My Worst
Dirty Heads: Vacation
Kali Uchis: telepatía
Kid Francescoli: "Moon" (Official Video)
Prem's Theme

Prateek Kuhad: Kho Gaye Hum Kahan

Young T & Bugsey: Don't Rush
Joel Adams: Please Don't Go
Ishq Hua | Full Song

Curtis Waters: Stunnin' ft. Harm Franklin

Sean Kingston, Justin Bieber

Sub Urban: Cradles
Jefferson Airplane: Somebody To Love
List of Trending Instagram Music for Reels Today
ElyOtto – SugarCrash! (Official Audio)
Honey, I'm Good – Andy Grammer (Home Free Cover)
Sean Paul – Temperature (Official Video)

Nadiyon Paar (Let the Music Play) – Roohi

Billie Eilish: Bad Guy

Not your barbie girl: Ava max edit

The Banjo Beat: Ricky Desktop

Stunnin' (feat. Harm Franklin)

Wrap Me In Plastic

Designer (Panda)

Like that

Tumse Milne Ko Dil Cover By Digbijoy Acharjee
Also Read: Trending Designs for Your Instagram Page
Take it off

Criminal (Britney Spears)

Wait a minute

Falling for you by Sherry Singhal

Buttabomma

No Idea

Pyro

Bumpy Ride

Sugar & Brownies
Also Read: 9 Outstanding Instagram Marketing Trends
Friendships (Original Mix)

Aja mahiya song by Abhishek Raina

One dance wiz kid

Why Mona wannabe

VICETONE & TONY IGY – ASTRONOMIA (Coffin Dance Meme Song)
Related: Trending Instagram "Ask Me Anything" Questions
Jawsh 685 – Laxed (SIREN BEAT)

Roddy Ricch – The Box

50 Cent – Candy Shop (BigJerr Trap Remix)
Related: Trending TikTok Songs for Today
Ayo & Teo – Rolex

Megan Thee Stallion – Savage Remix (feat. Beyoncé)

I Don't Speak French – Blow The Speakers Up
Also Read: Trending Instagram Hashtags to Boost Engagement
Powfu – Death Bed (Lyrics) | don't stay away for too long
Salman Elahi – Pahadon Mein (Official Audio)

Lil Nas X – Old Town Road

Don't Rush Remix (Lyrics) ft. DaBaby

Billie Eilish – Therefore I Am
There you go! We've built your personal library.
Select your favourite song whether you want to lip-sync or dance your way through or just add melody to your video. Try something new while you are locked up within the homes.
Pick up your phones and shoot your 15 or 30 seconds Reel.
Tag us along @trendingus_com and have fun.