Video content keeps evolving as we keep changing content consumption as a viewer. Just like are preference content makes keeps making things better every day and out of all these, there are certain films and series that remain forever and become must-watch content. Anime is a whole different world for the viewers, anime followers and viewers are all around the globe with no age bracket. 
Anime is a Japanese style of animation, a mixture of hand-drawn and computer effects. They have a specific style, effects, and visual appearance. The content varies from kids to adults, some of the series hold deep messages or human observations. And due to a huge fan following they are available on multiple ott platforms like Netflix, Amazon Prime, and Hotstar.
If you are an anime fan then here is the list of must-watch anime movies:
1. Whisper of the Hearts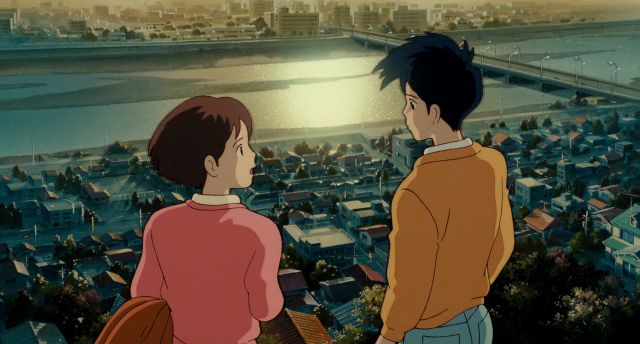 Anime has remained an action-filled genre for a long time but Whisper of the hearts stole the audience's heart. The movie is a love story between a bookworm and an aspiring writer and a violin maker. Beautiful chemistry between two is what we adore. The beautiful thing is that their love doesn't disturb individual goals.
2. Spirited Away: A Beautiful Anime

Spirited away is one of the best anime movies that witnessed a crossover hit. The movie was an amazing work by the studio Ghibli, the movie collected appreciation from the world. The movie is surrounded by mythological tales and a paranormal bathhouse occupied by strange yet amazing creatures and spirits in the life of ten-year-old girl Chihiro. The movie is a perfect blend of creativity, perfect execution, and depth. It is a thoughtful story about a 10-year-old girl's psychology.
Also read: Trending Movies and Shows On Hulu Right Now
3. Ninja Scroll: Classic Anime
Ninja Scroll is an old recommendation by my side, Ninja Scroll is one of the most famous movies. It was initially released in the UK in 1995 and again with some changes in 2004. The movie is a classic anime piece filled with action and adventure, it is made for a mature audience. The film is about Kibagami Jubei who is a mercenary swordsman in feudal Edo-era Japan who is on the way to stop the Shogun of the Dark. In the mission the Ninja fight against 8 devils of Kemon, the Ninja has some supernatural abilities and assists Kagero. 
4. The Girl Who Leapt Through Time
This movie has a totally different approach and a storyline, the movie revolves around a high school girl Makoto who has the power of time travel. She uses this power in a mean way, she keeps correcting her grades, incidents, and situations, and later as she discovers how these actions are affecting the lives of others. Watch this movie to see what leads her to come to this conclusion and the further actions she took. 
5. Perfect Blue (1997): Thriller Anime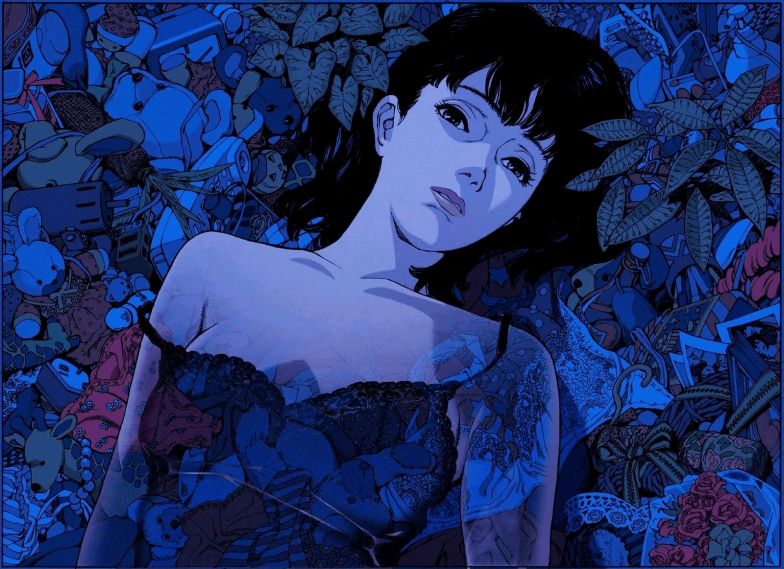 Perfect Blue looks like a foresight topic, the story is about a pop star who later chooses to become a film star. Now, as she becomes more famous her life perfect life turns into a ghosting one as one of her fans starts stalking her. It becomes a nightmare of her life, watch this amazing psychological thriller how she deals with the situation.
6. Violet Evergarden
The movie is an emotional turmoil filled with high and low points. Movie Violet Evergarden is an amazing movie with an 8.8 IMDB rating on Netflix. We often lose track of life when our mentor isn't available. The movie is about the struggle to cope with the loss of her mentor, Major Gilbert. She gets a job as a ghostwriter and starts expressing her own emotions what happens next will be an interesting track to follow.
Also read: Trending Web Series on SonyLIV Today
7. Flavours of Youth: A must watch
Flavors of youth is surely a not to skip movie if you are an anime follower. The movie delivers three stories of different people from different cities in China. The movie explores the truth of adulthood, memories of childhood, and the fragility of affection. The movie is available on Netflix, add it to your watchlist.
8. A Silent Voice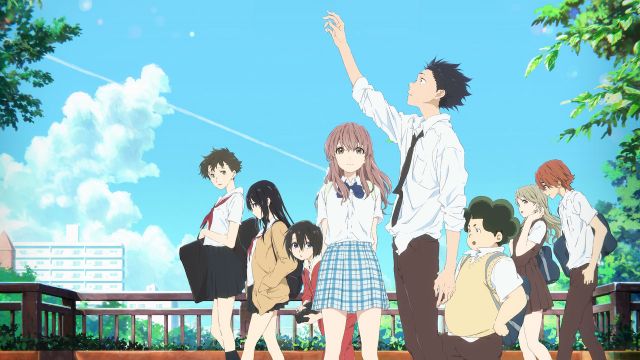 A silent Voice is an anime masterpiece with an 8.2 rating on the internet. Most of us have faced bullied in some or the other way and the movie adds a spotlight on the same. The movie is about a student with impaired hearing that faces bully that leads to changing her school as well. As he kept on running from bullies see what leads to taking a stand for himself. 
Anime is a powerful way to express and convey, the makers keep on adding spotlight on various topics. Anime keeps on exploring unheard topics, different genres apart from thrillers. And for the same reason, they are available on mainstream OTT like Hotstar movies, Netflix movies, and Amazon Prime as well.