Whether you are a traveler trying to find the next traveling destination or a researcher who wants to check the most popular destination on Instagram, this post is for you. 
The given list is based on our research considering the factors like all-time favorite spots on Instagram plus current location-based trending hashtags of the past few months of the current year. 
From exploring a new culture, trying new food to relaxing on an island, or a place to visit next summer, no matter whatever your travel goals are there, this list covers all the most Instagrammable places of 2021.
As a bonus, after presenting the top trending Instagram locations, we will give you a quick list of the most used locations from all continents.  So let's get started. 
1. Maldivas, Maldive Islands
If you're looking for the perfect escape from the routine and busy lifestyle, then Maldivas is the ideal place that you can add to your wishlist. Located in the Asia continent, this travel spot is one of the most Instagrammed places in Asia, fulfilling the diverse needs of casual to passionate travelers. This place makes the ultimate travel choice, from enjoying a romantic weekend to taking world-class diving, snorkeling, and adventures experiences. 
2. New York (The most Instagrammed city in the world)
You may have come across many pictures from New York because such spots are just too amazing.  However, this city has some great opportunities of taking photos of the busy street to skyscrapers, skyline, and so on. Moreover, this is one of the top major fashion cities globally, with a variety of arts and modern culture to offer. Thus, if you're aspiring to be a fashion designer or influencer, then it should be on your list of places to visit. 
3. Madrid
Unlike the largest city on the list, Madrid is quite a small spot that you can easily explore by yourself. As one of the trendiest and stylish European cities, Madrid offers endless shopping opportunities and is the perfect destination for shopping enthusiasts. However, the street arts, architecture, and sculptures are the top attraction of this location, making Madrid an Instagrammed spot in Spain. 
4. Dubai
Dubai is a home of skyscrapers that make the second common reason to visit this city, after the tallest building globally, Burj Khalifa. Plus,  shopping centers, desert skiing, and food festivals are the major attractions of Dubai that attract many travelers and adventurers around the world. Likewise, you've probably seen Instagram photos of Dubai's fountain shows on Instagram, which is the biggest in the world, similar to Las Vegas.
5. Tokyo
Tokyo is known as the city of the future, and there are a number of amazing and Instagrammable locations that photographers and travelers can't afford to miss. This place is all equipped with sky scrappers, bullet trains, and restaurants operated by robots. Not only that, but this location is also known for its greatest museums that are somewhat weird but overall are excellent, for sure. Compared with other cities, this city is the ideal combination of cultural growth and technology development.
6. Sydney (The most Instagrammed city in Australia)
Australia's most diverse and vibrant city, Sydney, is a top destination for entertainment-seekers, food lovers, and fashion influencers. This gorgeous city has some amazing buildings around its top locations. Moreover, Sydney has some best places to shop, from affordable to luxury fashion brands that fit every shopping desire. So Whether it's beautiful beaches in the world, adventure activities, or top-rated hotels and restaurants, this city makes the perfect instagrammable location for life experiences.
7. Las vegas
This city is also the ultimate playground due to entertainment options, attractive locations, and famous nightlife. At first, this place may seem like a desert landscape, but it has some fantastic picnic spots, hiking trails, and campgrounds. Overall, this sin city is the most Instagrammed location to live entertainment and pool parties that further make travelers around the globe visit this place at least once in life.
8. Jakarta, Indonesia
Aside from the capital of Indonesia, this place is a must-visit for anyone who travels to south-east Asia. This place has so many amazing locations and travel spots that ultimately can give extra travel memories along. From beautiful islands to visiting via boat hopping to shopping centers, this place is one of the most Instagrammed locations in Asia. 
Need help with Twitter topics and hashtags, then here is the complete list of the trending Twitter hashtags for you.
9. Dublin, Ireland
This small city in Ireland is a well-known destination for many reasons. Most people know this place for its friendly people or its world-renowned Guinness wines. However, the stunningly beautiful landscapes and rich cultural heritage of this place make it an unforgettable destination. Additionally, this place is among the most Instagrammed in Europe. 
10. Vienna, Austria
Vienna is a great destination for photographers, Instagrammers, and travelers looking for beautiful photo opportunities. In addition, the culture and arts of this place will leave you speechless, as this place is full of excellent locations that are rich in local culture. Moreover, this place is also known for its reputation of being one of the cleanest cities in the world as well as for great museums, opera houses, and live music spots.
11. Vancouver, Canada (One of the Popular Cities from Canada)
If it's solid mountains or stunning ocean views that make you feel amazed, this city has a complete setup. Known as the most beautiful cities, it's certainly surprising if this location does not belong to this list of most instagrammable locations. The city provides a wide range of entertainment, sporting events, world-class shopping, and an array of breathtaking outdoor attractions that will fill the heart with awesome travel memories. 
Also read: Emerging Trends for Travel in a Post-Pandemic World
12. Prague, Czech Republic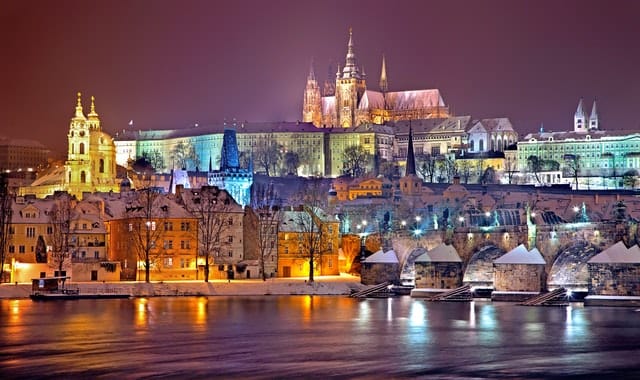 Something is stunning about the historical architecture in Prague if you love historical buildings and architecture. This place is known for its magnificent buildings and monuments from the 17th century. Furthermore, this city is also renowned as the cheapest city in Europe, which means you will save more money when visiting. Along with its architecture, this location is Instagrammable for many reasons, which will make your overall vacation something you will never forget.
Now we'll take a quick look at the top 10 Instagrammable places on every continent.  
10 Most Instagrammable Location in Asia
If you are looking for some great photo spots in Asia, then you better make your list longer because there are so many to choose from. And depending on recent trends, here are some of the top trending and Instagrammed locations in Asia that you can add to your next travel goals.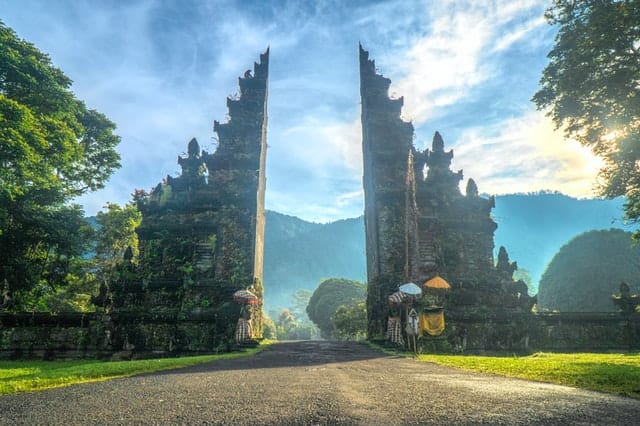 Handara Golf & Resort, Bali

Java, Indonesia

Nara, Japan

Sky pool, Bangkok

Khajuraho, India

Tianmen Mountain, China

Caramoan islands, Philippines

Nine Arch Bridge, Sri Lanka

Lake Sevan, Armenia

Chiang mai, Thailand
Top Instagrammable Places In Europe
Europe can be a great option for those who are interested in ancient history and architecture. Street filled with colorful homes, ancient arts to distant mountain villages, and Europe gives you a wide range of photography opportunities.  Looking for the most amazing spots in Europe, here are the top ten locations you want to look at. 
Paris, France

Edinburgh, Scotland

Amsterdam, Netherlands

Oia, Santorini

Copenhagen, Denmark

Budapest, Hungary

Lisbon, Portugal

San Marino, Italy

Bruges, Belgium

Strasbourg, France
Also read: The Ultimate Europe Travel Guide for First-Time Tourists
Most Instagrammed Locations in Australia
Not limited to wildlife only, Australia has so many other travel attractions like landscape, beaches, and so on. This continent is unique in that it offers some of the most incredible photo opportunities. The following are some of the most Instagrammable locations in Australia. If Australia is your next vacation destination, make sure you won't miss these places.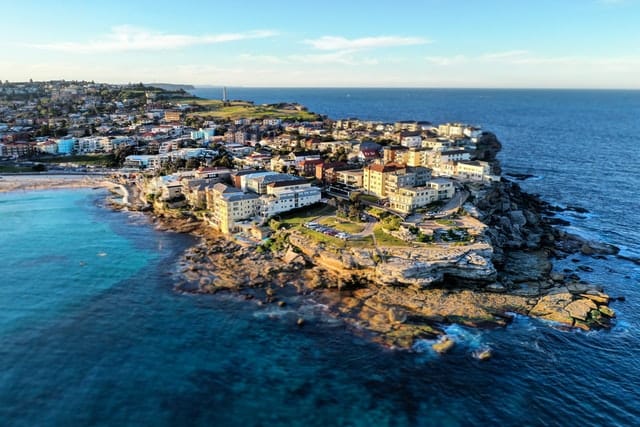 Bondi beach, Sydney

Hamilton island, Queensland

Hyams, Jervis bay

Gibson steps, Victoria

Ningaloo Reef, Western Australia

Hanging rock, Blue mountains

Glass house mountains

Great barrier reef, Queensland

Opera house, Sydney

Uluru national park
Most Instagrammable Places in the US
If you're only looking to take some good photos for Instagram, the US can provide you with plenty of good options since pretty much every city has perfect spots for Instagram-worthy pictures. To save you from such confusion, we will identify some of the most famous and top instagrammable locations in the United States.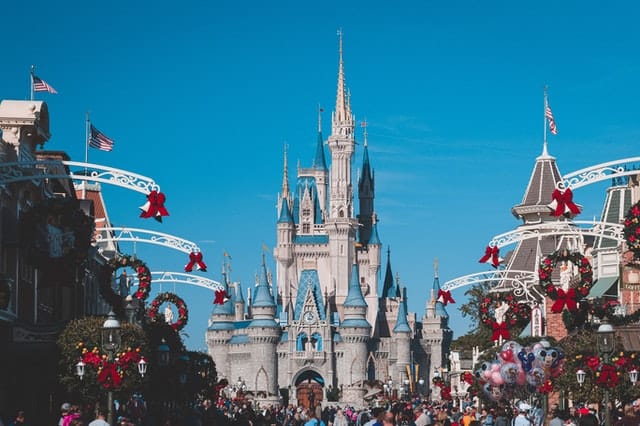 Disney, Florida

Niagara Falls, New York

Horseshoe Bend, Arizona

Lake Tahoe, California

Forrest Gump Point, Utah

Coast State Park, Hawaii

Machu Picchu, Peru

Rio De Janeiro, Brazil

Valley of Fire, Nevada

Easter Island, Chile
Also read: Trending Places to Visit When Traveling To Nashville
Most Instagrammable Places in Africa
If you are on an extreme travel adventure and would like to be as close to nature as possible, Africa is the only place for you. From world-class hiking experience to deserted beaches, Africa has everything for insta-worthy shots. Africa is the number one continent that comes up with lots of wildlife photography opportunities for the same. And if you want to know the trending Instagramable location in Africa, then this is the list for you.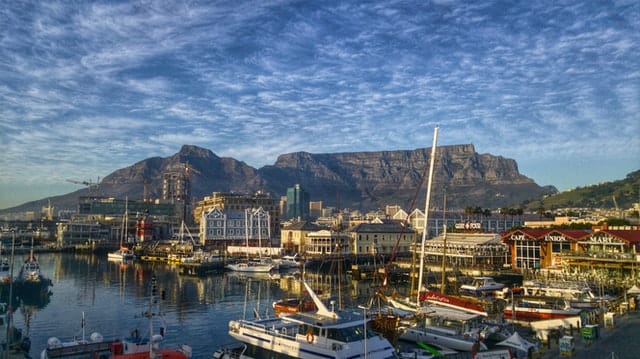 Cape town, South africa

Sodwana Bay, South africa

Victoria falls, Zimbabwe

Bo-Kaap, Cape town

Orlando towers, Johannesburg

Cape of good hope, South africa

Luxor, Egypt

Diani beach, Kenya

Karima, Sudan

Muizenberg, Cape Town
Final thoughts: 
We hope you enjoyed this list of the most trending Instagrammable locations right now. 
It doesn't matter whether you are planning to travel to the researched place or not, but at least seeing them on this photo-sharing platform gives sudden desire to travel even further. 
So, let us know which specific place from the list you're thinking of traveling to next? 
Or do you have any suggestions or recommended locations to add to the list? Then feel free to inform us in the comment section below.