Every day we see a lot of new clothing brands being launched, most of these trending clothing brands belongs to street fashion or fast fashion. But what matters is which trending brand can manage to stay consistent and become a top trending clothing brand 2020.  
Many brands try to position themselves in this competitive environment some clothing brand succeed and some vanish, all of a sudden.
Like, for every other industry, 2020 remained a hard year for fashion and clothing brands suffered a lot. Due to the pandemic, stores remained closed and suffered. As a result, many trending brands of 2020 have to shut down their outlets in several cities.. 
Want to know, some of the leading and popular clothing brands in 2020? 
Then, here are some trending clothing brands that are usually known as wardrobe essential brands, and most of us already own them.
Top 10 Trending Clothing Brands of 2020
1. H&M – The Fashion Trend, We All Love
Image source: hm.com
Hennes & Mauritz, popularly known as H&M  is a Swedish trending clothing brand spreading its stores worldwide. Entered in 2015 in India successfully expanding and ranking in trending clothing brands list with a good growth rate.
It is a fast-fashion top clothing brand that produces both formal and casual clothing ranges. You can buy a good pair of clothing for under 3500 Rs and during sales, you can get huge discounts. You can get a good shirt or blouse between 500/- to 1000/-.
2. Forever 21
Image source: licenseglobal.com
Especially known for funky and fashionable clothing, Forever 21 is trending clothing brand,and is a very popular in America. This is another fashion brand that mainly works on street style and funky fashion. Although this clothing brand is facing a huge financial crisis,right now.  
But in developing countries like India,  they are running stores successfully and able to place themselves in the list of trending brands of 2020. 
It doesn't cost too high, you can buy a good pair under 3k and during sale prices drops and can get tops and dresses from 500Rs too.
3. Zara – A fashion brand that created its own Trend
Image source: zara.com
Well, this brand doesn't need any introduction. This Spanish brand is another fashion brand, also majorly loved by celebrities too. They aren't just into the clothing business, only. But, also in accessories, footwear, and fragrances. 
Zara produces both formal and casual clothing, it has both high and low range clothing. Another reason for Zara that makes it rank in trending clothing brands is, the special attention and preference of top celebrities. 
Just like,  H&M, Forever21, and other top trending clothing brands,  ZARA also gets cheap during sale time in terms of price.
4. Uniqlo
 Image source: https://en.wikipedia.org/wiki/Uniqlo
Famous Japanese fast-fashion brand Uniqlo entered India in 2019.  And like most new trending clothing brands, Uniqlo also got a good response, in the initial phase of business. 
Currently available in Delhi are slowly expanding their stores in the country and already became trending clothing brand of 2020. They mainly supply casual clothing or tie-up with animated series for their clothing range.
5. ONLY
Image source: play.google.com
ONLY is an international trending clothing brand,  which started in Denmark and now successfully running their stores in India. Brand manufactures casual and formal clothing and keeps on collaborating with companies for animated characters.
This top trending clothing brand, is mainly preferred by higher middle-class tops ranging from 1000Rs to 2500Rs.
Also read: Helpful Tips for Building Your Own Fashion Brand
6. And
Image source: franchiseindia.com
Started by famous Indian designer Anita Dongre, 'And' is a trending clothing brands in Indian retail market. Designer dresses to formal clothing are quite famous among women ranging from 1000/- to 4000/- and during sale you can get dresses under 1k easily.
7. Vero Moda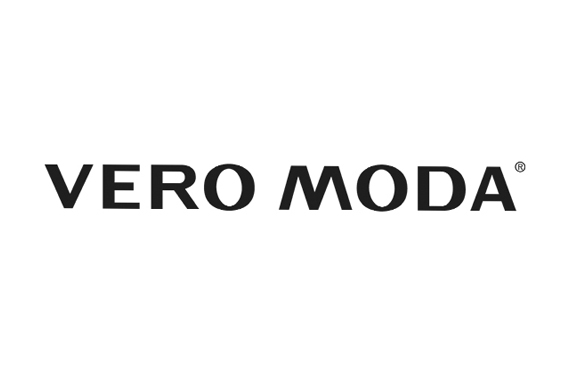 Image source: ambiencemalls.com
One of the most renowned brand Vero Moda, is one of the most famous and top clothing brands in Europe. This trending clothing brands entered India in 2010 and successfully managed to place them in the market. Known as, one of the most elegant and affordable fashion brands in india, Vero Moda mainly designs formal clothing more than casual, ones.    
8. Levi's
Image source: borndigital.com
Famous for its denim who doesn't know about Levi's. Levi Strauss & Co. usually called Levi's is an old American company successfully running and placing themselves among the top clothing brands of 2020 in india. This brand is for casual clothing for men and women mainly into denim jeans and jackets with t-shirts.
9. Mango
Image source: pinterest.com
Mango is one of the elegant fast fashion Spanish brand, these days in the list of trending clothing brands of 2020. This brand isn't in clothing only but also in accessories and footwear too. Usually preferred by the higher middle class, this brand is very popular and trending among youngsters.
10. Marks & Spencer's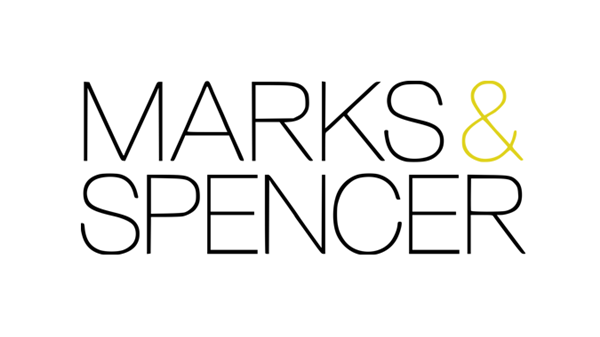 Image source: testvalley.gov.uk
Famous British retails brand Marks & Spencer's has already covered metro cities and some small cities in India. This top clothing brand,  doesn't only deals in clothing, but also in accessories, and bathing range too. 
Inspired by Europeans clothing this brand is mainly preferred for formals and office casuals. Another reason why it's a trending clothing brand is they  provide very good quality at an affordable price.
Also read: Fashion Styles That Can Make You Look Gorgeous
Final notes: 
So these were some top & trending clothing brands in india that you can think of next time you go shopping. These popular fashion brands are also available on online portals like Myntra.
Cover image: elledecor.com