Photography is like frizzing moments between thousands of pixels. It is all about the timing, a perfect capture is worth hundreds of unsaid words. Earlier, photographers had limited platforms to showcase their talent; but, with the rise of social media, photographers can share their skills &  photography trends by posting them on social media.
Every day on Instagram, new photography trends emerge, some of which last longer; to keep your feed updated and interesting, it is important to observe and comprehend these trends. With these platforms, photographers not only have the chance to interact with the rest of the world on social media, but it also leads to new ideas and opportunities.
To know more about these trends we collaborated with some of the finest photographers on Instagram, and here is their take on trending ideas to make your Instagram feed more attractive.
Flower Drop Photography 
You would think that this photo would have been taken with a super expensive camera and a high-end lens. Think again. What you see in this shot are waterdrops on packing tape with a flower picture underneath. 
Each waterdrop shows the flower refracted. This can be taken with an iPhone and an adaptable phone macro lens that you can get on Amazon. This is how you can achieve this shot in your own home!
Here is what you will need: 
iPhone/Android

Macro Adaptable Lens 

Packing Tape

2 objects that are approx. 10 inches tall (to connect tape)

Picture of a flower

Spray bottle full of water!
By following the next few steps, you will be able to obtain a stunning Waterdrop Macro Refraction shot!
Connect the tape to both objects with a foot apart in between.

Spray water onto the top of the tape.

Place picture underneath the tape.

Use your phone and macro lens to snap a picture from above.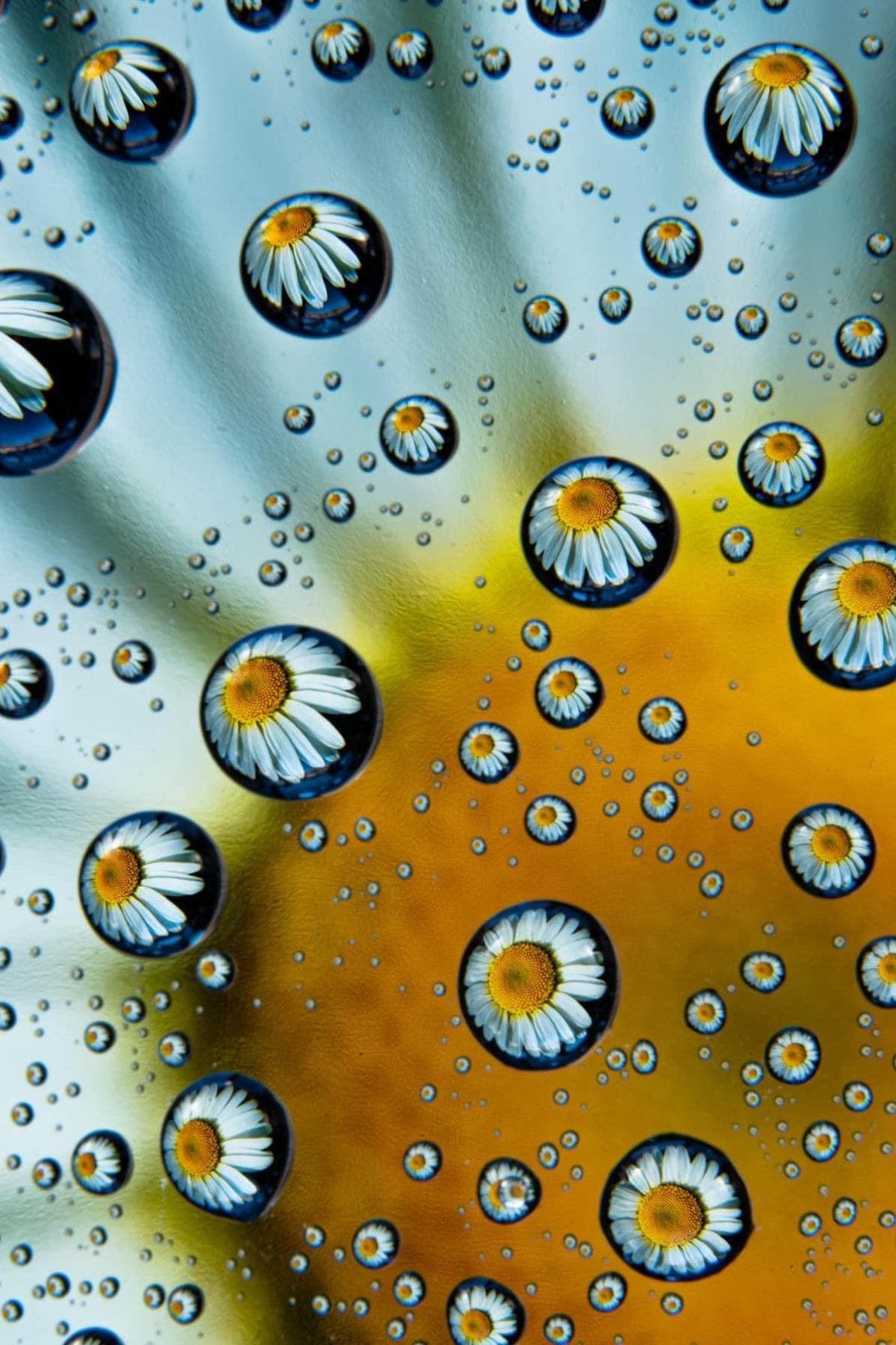 Key tips: It's best to have a black surface underneath. If available, put your phone on a tripod. Do not be afraid of spraying too much water, more waterdrops the better! 
Well, we have been struggling to get through the second wave of the pandemic, and currently, nothing is more important than taking care of yourself and your family. While everyone should try their level best to help others in need using their social media channels, it is also important to not break the flow of creating content alongside.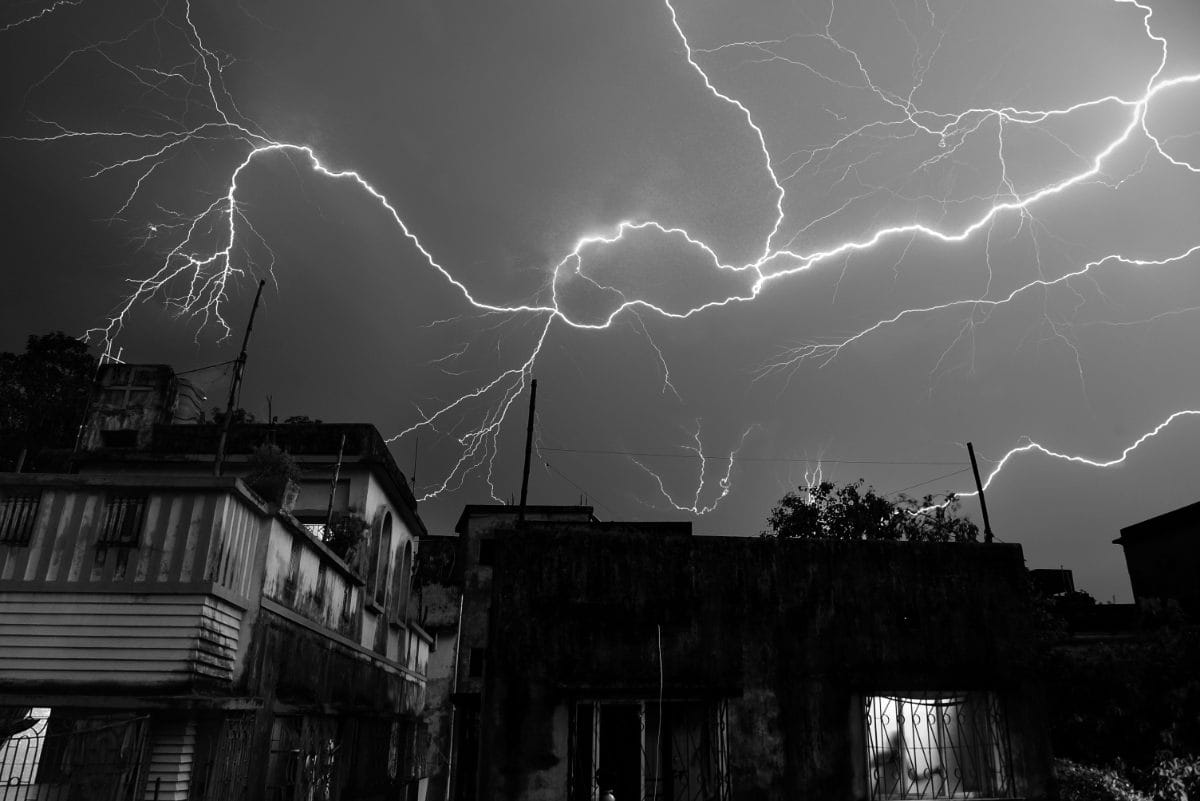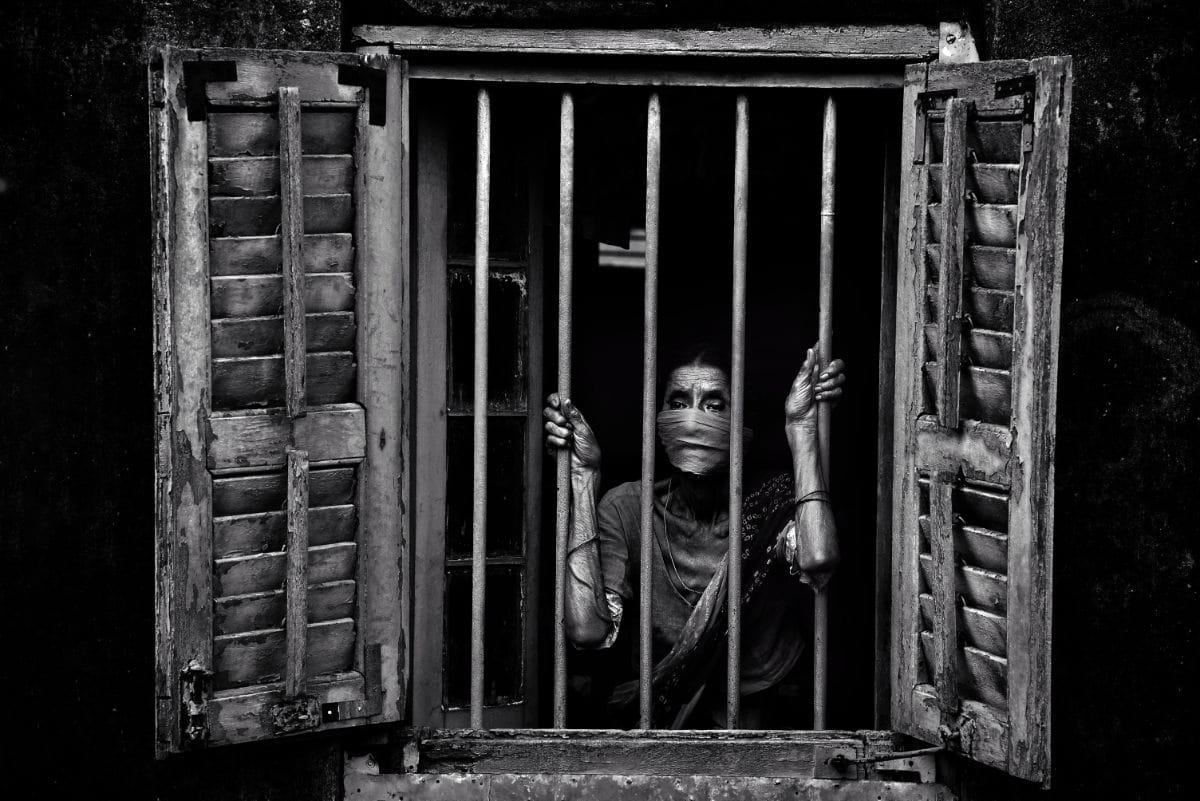 Of course, everyone understands and appreciates the fact that this content could be from your archives or created at home since you are strictly advised not to head out. Let me talk a bit about the second option (#Createathome)- a drive that was initiated by a set of fellow photographers back in 2020 during the Nationwide lockdown and it did bring out some fantastic images right from inside the creator's home. Many of them tried experimenting with natural light, while a large segment focused on macro (and miniature) photography and many stitched photo stories from inside their households using a photo-journalistic approach.
 While I created most of my content sticking primarily with the third option, I saw several fellow photographers like Sanket Kuntale, Ananya Das, Shubhayu Dasgupta, Ayanava Sil bringing out strong photo stories focusing on the set of activities that their family members perform while the country is in a state of lockdown and these photographs have been shot in black and white, making them more evocative.
Some of the photographers (including the community Kolkata Cloud Chasers) have even tried to capture cloudscapes and lightning from their terrace, of course adhering to the safety norms. I am guessing that a similar trend would continue this year, with the majority of states slowly implementing partial curfews and requesting everyone to stay at home. 
Read next: Trending Ideas For Youtube Channel
In Photography, compositions and framing have always attracted me as an artist. I have recently been working on the usage of street elements as a photography frame. In this, I am focussing on the objects ranging from living beings to non-living things, varying across various geometrical shapes within which I try to frame a street element.
These frames are something that is always lying in your vicinity and with a creative eye, anyone can bring pretty interesting compositions using these frames. Further, since this is a part of street photography, there is always a surprise element associated with the pictures and frames. You never know what you'll encounter at the next corner of the street, both as a subject and as a frame,  not to mention the rewarding experience you get when you finally click that frame.
 I plan to move ahead with this idea till I get ten master shots which I can print and hang in my living room, while parallelly levelling up as an artist.
Read next: Fitness Trends By Influencers
Nowadays, Drone photos have become trending.
When we use a drone, we get a different perspective of a place, which we have never seen before. This is an image of ducks swimming in a paddy field, which is a very usual scene in that area (Kadamakuddy). When I captured it using a drone, I got a new perspective of our daily life scenario.
I think showcasing a daily life object, or scene from a different perspective is a trending style in photography these days.
I am a businessman by profession based in Rishikesh, Uttarakhand. I started my photography in 2018, I am a Nikon user. Usually, I love to do photography with a play of light, when I do photography I always keep in my mind some very important things like composition, framing, and background in my images because these things make your photos more beautiful.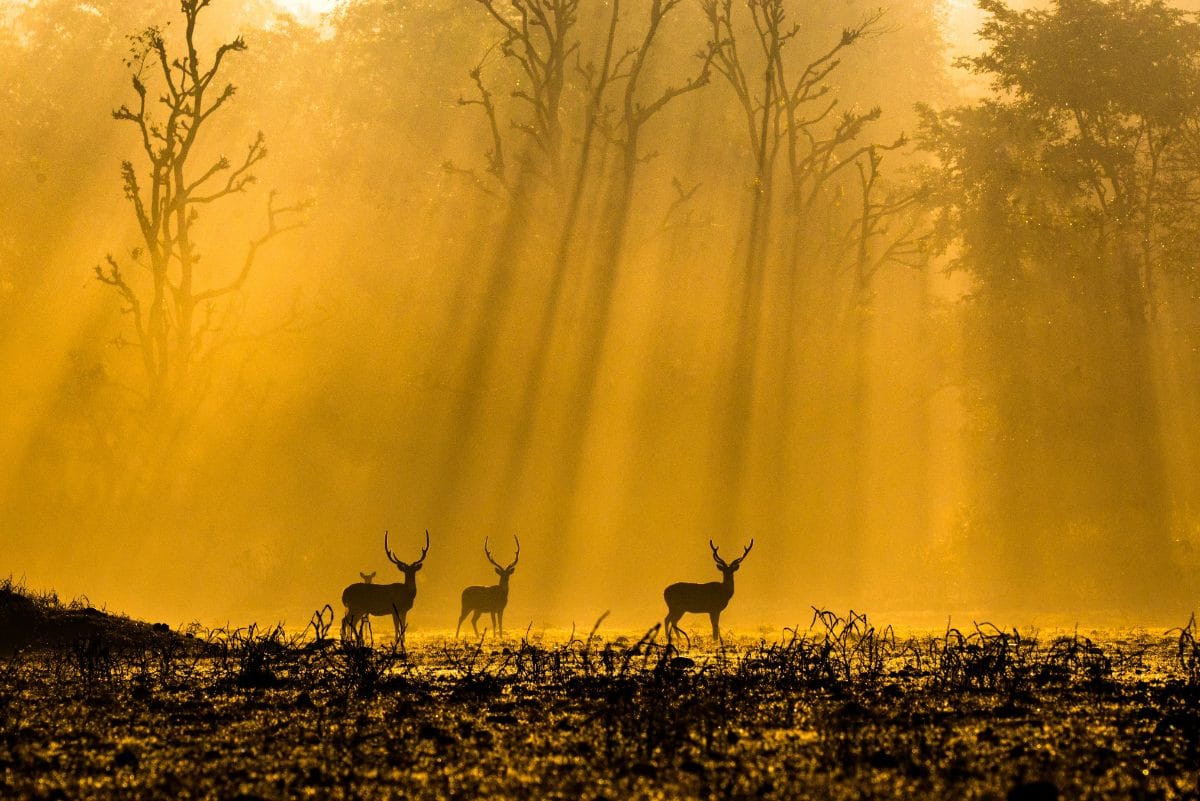 I have always preferred to show habitat in my photos. Try always different perspectives while capturing images. Try to be always creative with your subject when they give you sufficient time like panning, slow shutter, and zoom burst, etc. I suggest to all wildlife photography lovers, who want to learn photography, start to explore places near your city it helps you to be a good photographer. 
Read next: Tips To Take A Good Selfie
I try to create a different mood altogether for the audience. The outdoor setting always surprises the one behind the lens, the one in front, and the onlookers too! Nature has a different colour at every turn, in every nook and cranny.
So, my current trend has emphasized doing portrait shoots in outdoor sunlight rather than in studios with studio lights and backdrops. Those, I believe, can start looking monotonous after a certain point in time.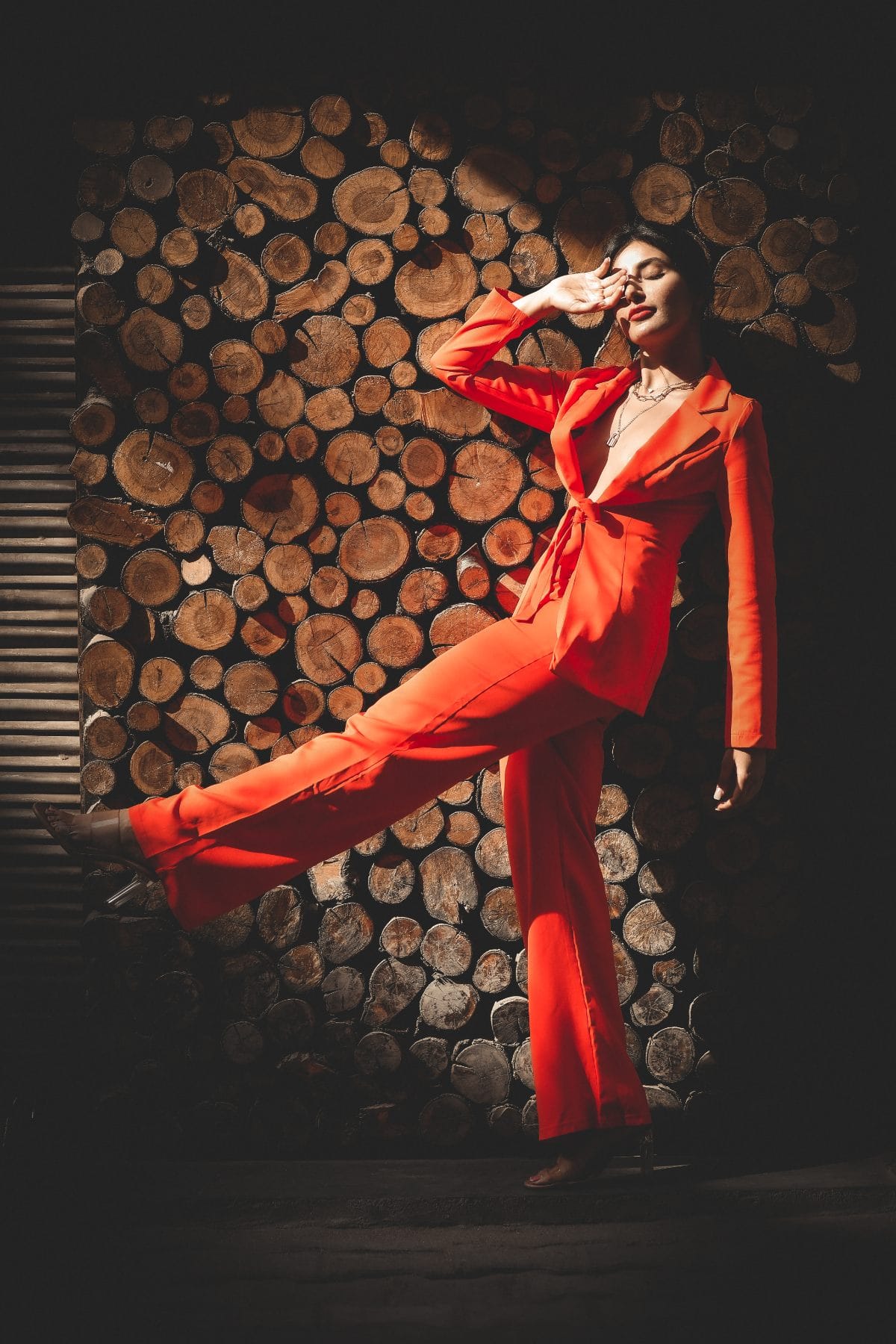 On the other hand, outdoorsy settings have always, naturally provided new angles, perspectives, and just the right and good amount of natural light!
Albeit I might be doing akin to my peers, however a little differently.
Read next: Makeup Trends To Try In 2021