Trends and change are important aspects of our lives. Similarly, how we adapt to new trends in cuisines and clothes, there are constant changes and adaptations in makeup trends as well. With so many changes in skincare and makeup trend last year, we became more conscious of our skincare routines. Well, at least in this pandemic we got some extra time to pamper our skin and to apply light makeup at times. 
Talking about trends, one trend that caught our attention was serum and mask sheets as they are super easy to use and more convenient. Whereas, in makeup, the dewy mist is something that everyone loves because it's simple and elegant.
We collaborated with the creative & immensely talented social media influencers to know which makeup trend is rocking in 2021. We know they knew the best! Here are their thoughts on current makeup trends:
The emoji trend is the most viewed trend on my TikTok account. I did it multiple times and accumulated over 100M+ views. How it worked was you or your followers picked 4 emojis and you had to come up with a creative makeup look inspired by those emojis. 
A lot of makeup artists get stuck creatively sometimes, so being able to pull inspiration from the countless number of emojis for a look is a great way to come up with an original idea.
 I really love this trend because there aren't a lot of beauty trends that get pushed out to people that aren't already on makeup TikTok, however, this challenge gave makeup creators a chance to participate and show their art to people that wouldn't normally see it. Like I said earlier it involved 4 full makeup looks for one video, so it was a lot of work. 
View this post on Instagram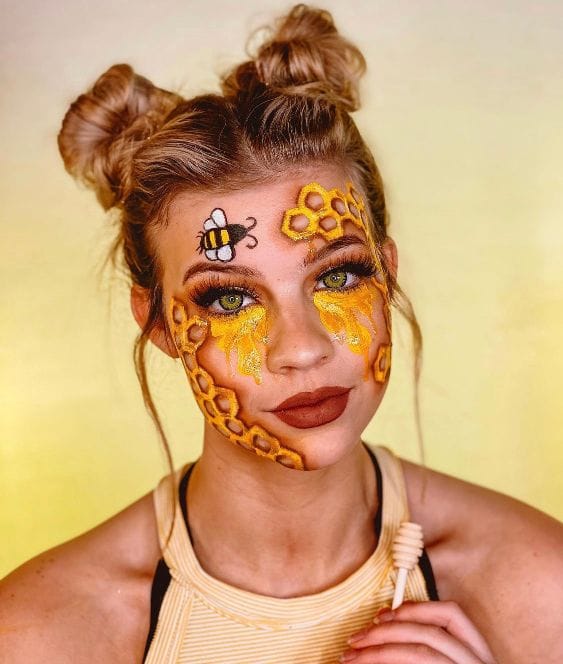 I have been seeing the smokey liner getting really around on Instagram a lot lately! It's also always loved on my page every time I post a smokey liner look. I think this makeup trend was a big deal 2-3 years ago but it's making a comeback lately. A lot of my audience is interested in the same and this type of look is again everywhere on Instagram. 
I personally also love smokey liners because they suit all eye shapes and they are wearable for both day or night with just a switch up of colors! I do wear such looks when I go out because they accentuate my eye features beautifully. The new foxy type of liner trend wherein you add some inner corner wing as well is my current fave makeup trend. 
 These smokey liners or foxy wings are good for the facelift effect on the face and they make your feature look very fierce. I love pairing good lashes in looks where outer V has a smokey effect like in smokey liners. 
I would recommend picking a lash longer on the outer ends to give that extra oomph to that wing! A good smokey wing and a good pair of lashes are never out of style.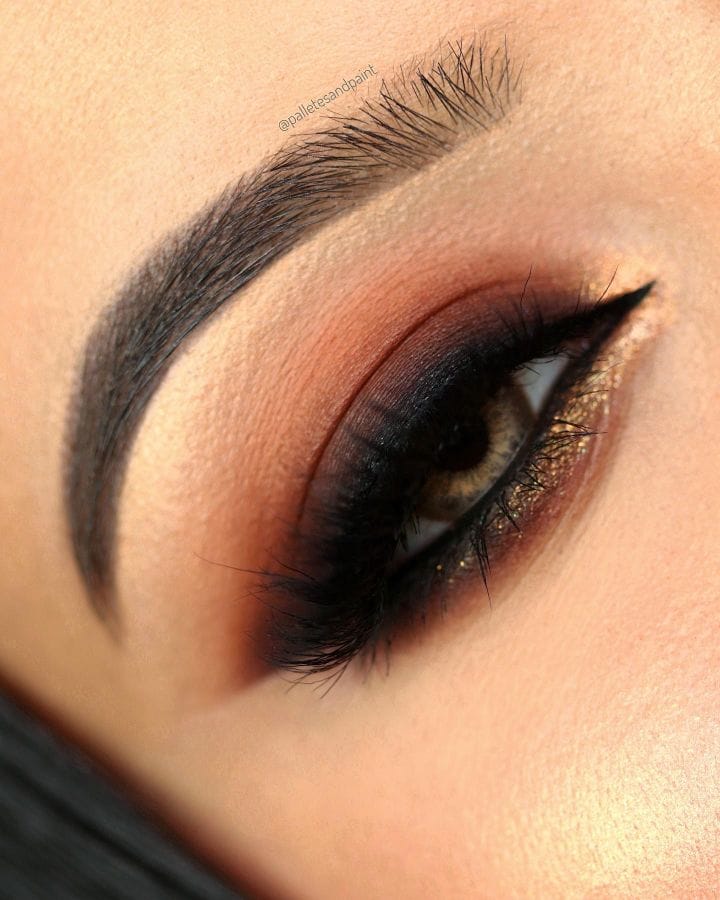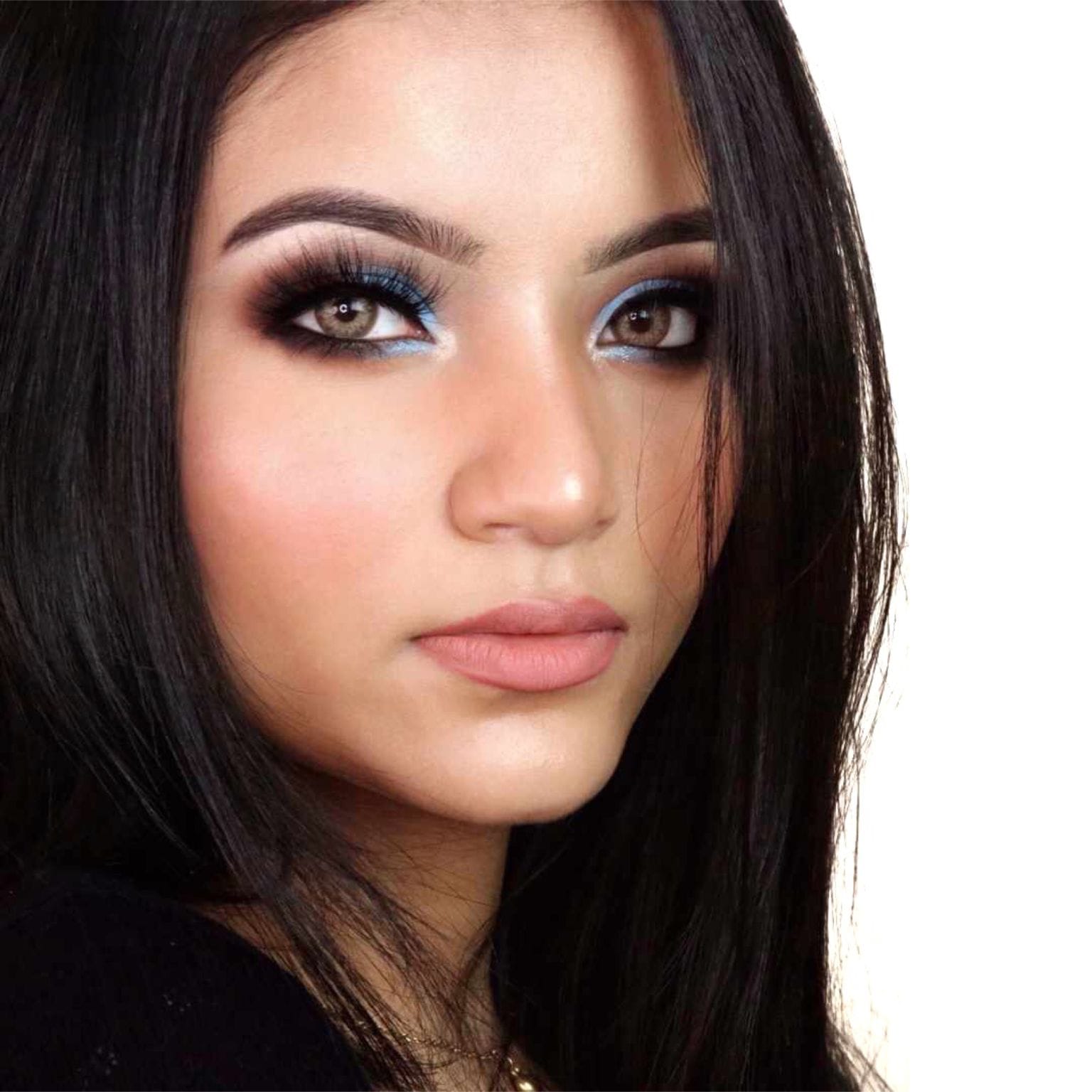 Read next: Trending Ideas For Wedding To Look For In 2021
Graphic liners are making a huge comeback and I have been in love with graphic liners for the longest, it helps to elevate the whole makeup look and make it look bold and elegant.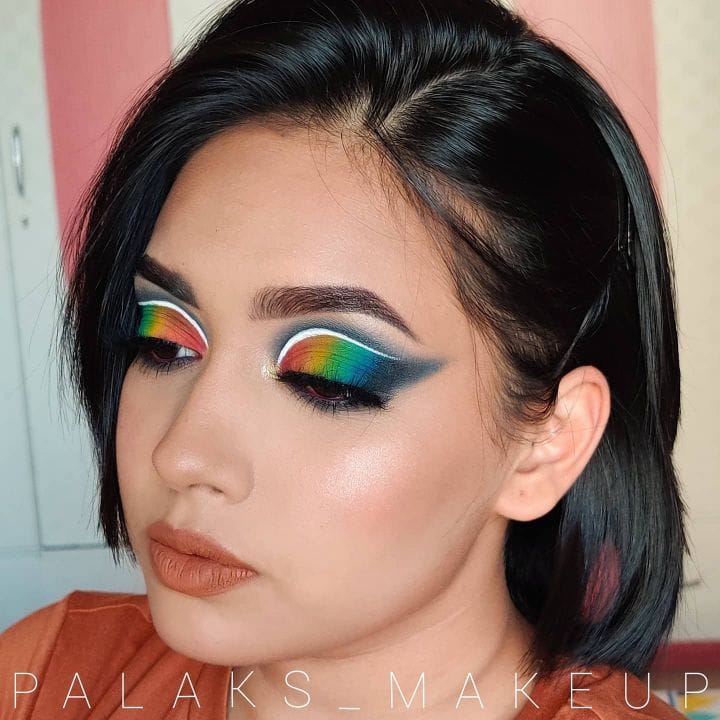 Makeup trends keep on changing all the time, but I truly believe some trends are evergreen which always makes a comeback or is permanent. One such trend is soft glam, soft glam is here to stay and has become a favorite of so many people.
Soft glam is quick, minimal yet so effortlessly sultry, confused about what makeup to wear for a date night? Soft glam! Confused about what makeup looks to rock at your best friend's wedding? Soft glam! Freshers or farewell at college? Soft glam! I truly believe people love those trends which they can easily achieve and get the best results from, soft glam is one such trend, the way it enhances one's features is so beautiful.
The possibilities are endless, you can go for a monochromatic moment or you can use a pop of colour, makeup is an art, enjoy the process.
Have a nice base, make sure you prep your skin REALLY well before you go in with any makeup, apply your favorite eyeshadow and your favorite lipstick and pop on a lash or lots of mascara, apply some(or lots of) blush, and there you have it, the most evergreen makeup trend, achieved under 10mins.
The best part about it is that you can do it absolutely on any occasion and it will be your favorite look ever.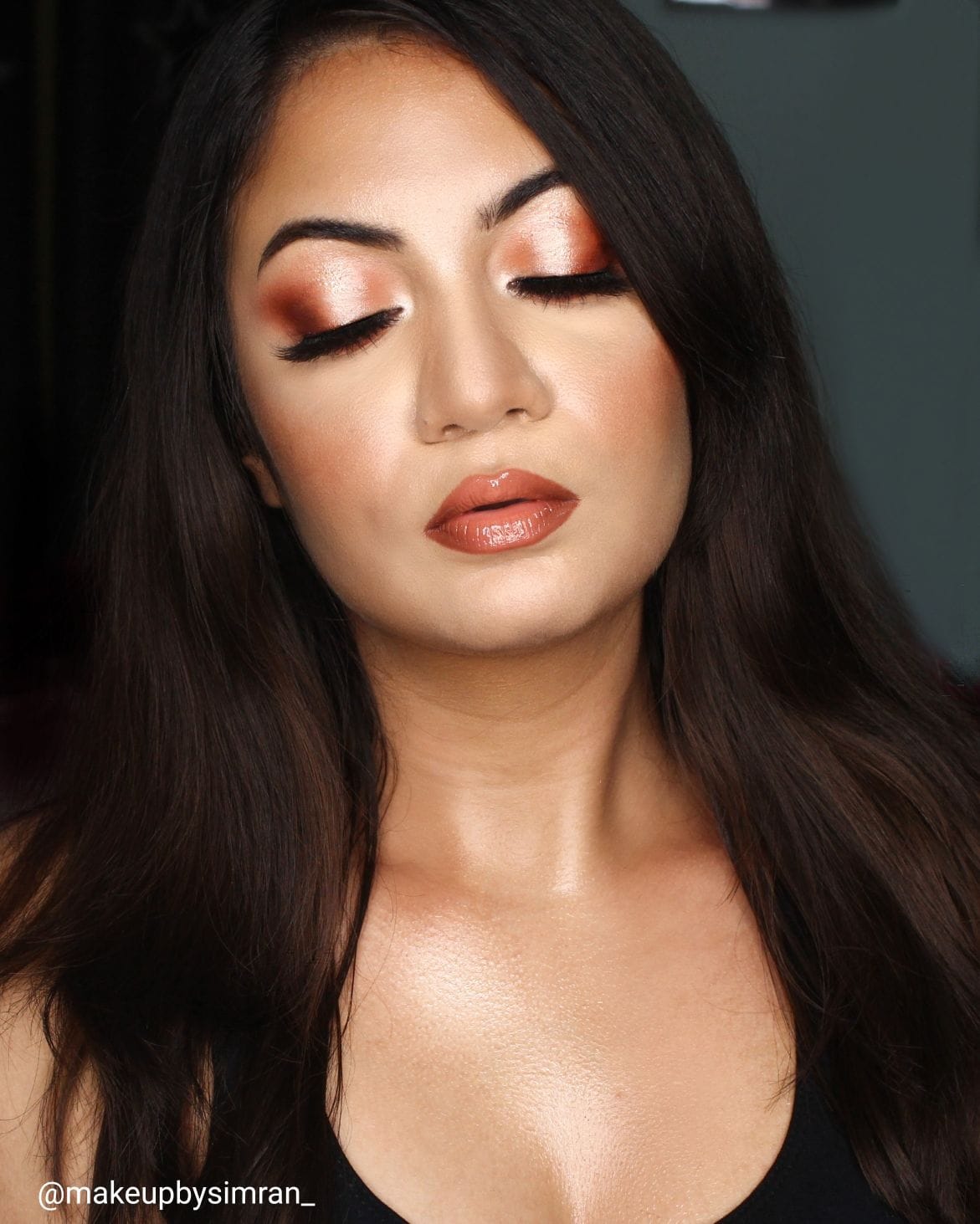 Read next: 25 First Date Outfit Ideas For Women
Ditching the overdone cat eyes in 2021 "Smudged" liners are here to stay.
So, I recently tried these color pencils from Fashion colour cosmetics.  My all-time fav- Wing liner, which has not left us since forever, had become a little boring, so I wanted to try something fresh and new.
Smudged pencils/liners are the new trendsetters of 2021, be it sundowner or night wedding – shimmer or matte colour, smudged liner looks can really make it or break it!
Here's how you can also achieve this super easy look –
Just do a straight line with desired colour pencil
Take the smallest brush. 
Stretch your eye from the outer side and with your smallest brush smudge the liner giving outer strokes. 
If you want you can add a little glitter to it too.
Voila! You have the most amazing trendsetting look for the day.
These bright poppy  "smudgers" are here to stay!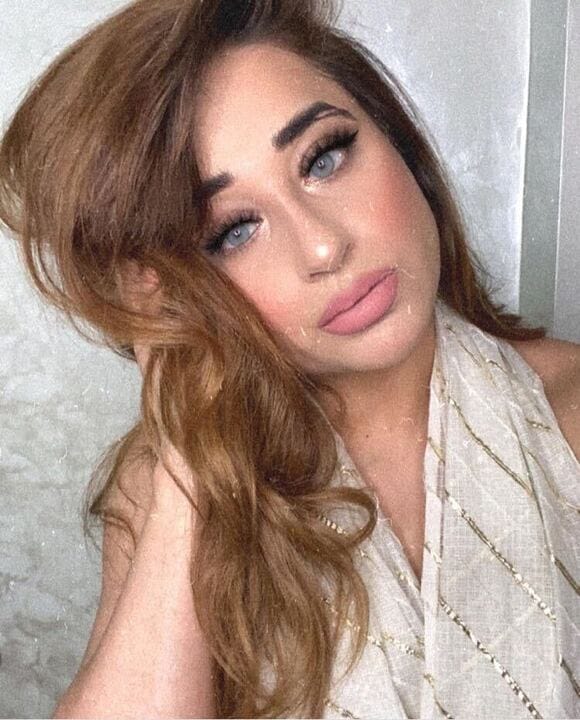 Read next: 18 Influencers Reveal Fashion Trends For Women
A trend that I have tried and have been loving right now is the face-lifting concealer trend in which you apply concealer on very specific areas of your face to give your face a "lift". 
You can use a lighter concealer to highlight certain parts of the face like the outer corners of an eye at an upward angle, the outer corner of the lip, and finally, a swipe under your cheekbones and then blend it with a beauty blender. It gives your face a noticeable yet subtle lift. You could even use a darker shade of concealer to add contours to the perimeters of the face. 
My favourite part about this makeup trend is that you use fewer products and still get a really flawless-looking result. I definitely recommend you try it.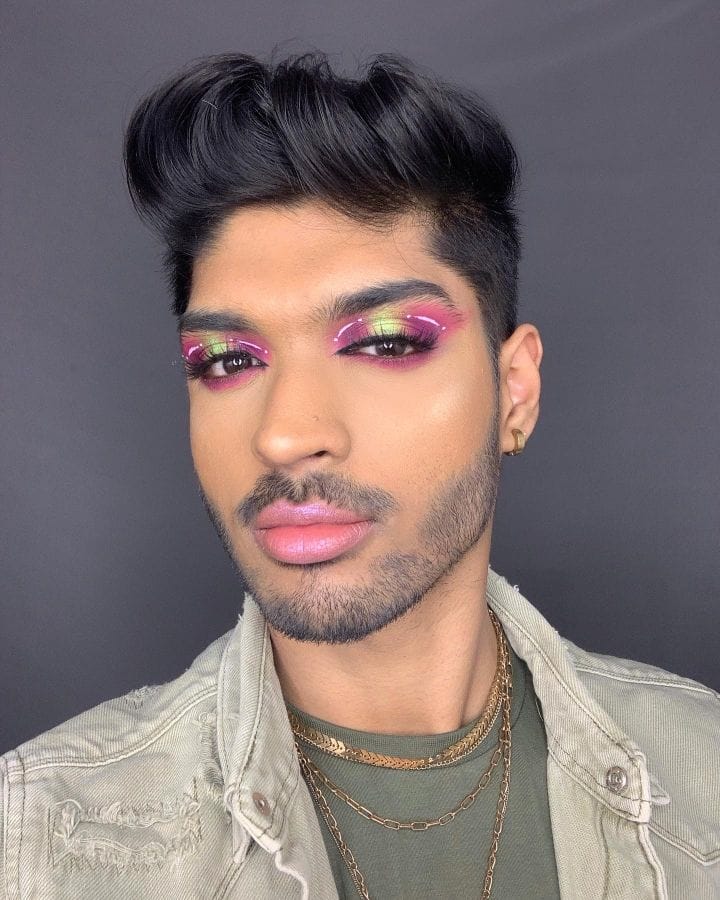 View this post on Instagram
With a shift towards minimalist makeup, the colourful eyeliner and glossy tinted lips makeup trends are here to stay. Having spent most of 2020 at home gave everyone all the time to try and experiment with makeup colors we usually don't think of wearing. There has never been a better time to play with these unused eyeshadows. As we're still going to be wearing face masks, people are getting more creative with their eye makeup. 
For 2021 vibrant, bright, and pastel shades are going to set the theme. Play with colors and give a twist to your basic black eyeliner. Add that oomph factor to your makeup. Take any colors of your choice and using a mixing medium create your very own colorful liner. You can do sharp lines like classic cat-eye or winged liners or graphic eyeliners like negatives space liners or simply just mix two or more colors for an ombré effect. It is a super quick and easy way to add a fun element to your look.
Let's take a break from our basic black liner and try this 2021 makeup trend. It will give off major cool-girl vibes with barely any effort. Complete the look with a dewy base, soft cheeks paired with a lip tint or gloss. 
View this post on Instagram
Read next: 21 Trending Instagram Challenges You Should Try Right Now
2020 has been a crucial year due to COVID, and one thing that became an integral part of our appearance is-Masks. Since most of our faces being covered with a mask, the upper part of our face draws all the attention. Eye makeup is one thing that we can experiment with and eyeliners are here to amp up the eye look.
Summer is here, we can try to be experimental. Use bright, colorful, neon eyeliners and unleash your creativity. There are so many styles to try – cat-eyes, winged, dramatic, or just go for a simple subtle one.