You probably have a job interview coming up. And we know, interview questions can be intimidating. 
By now, you must have a lot of material to go through. You are not sure of the questions that may come across. But you surely need to show that you are the best fit for the job. Are you nervous and tired of scratching your head and wondering what to do? What if, we told you, we have brought to you a complete set of interview questions that are almost certain to be on the panel's list?
Let us begin with understanding the type of questions asked in an interview. There are primarily 3 types,
Technical: Focusing on the subject matter of the role you are applying for.
Analytical: These questions are targeted at your presence of mind and problem-solving skills.
Behavioral: These interview questions are directed towards understanding your attitude towards work and situations in life.
More often than not, 60-70% of questions in an interview are behavioral. These questions help the interviewer understand if you are the right fit for the job.
In this article, we will discuss the top 25 trending interview questions and the tips that you could use to answer them with confidence. In short, this is going to be our ultimate guide to slay your interview, and that too with ease.
Well, look no further, because irrespective of your specialization, we have you covered for most of the introductory and behavioral questions coming your way. These questions are simple to read but challenging to answer, but we have pointers for that too.
Most companies are looking for candidates who can work independently. Hence remember to bring out your personality in your answers and keep them clear and crisp.
Top 25 Interview Questions
1. Tell me about yourself.
Tip: The objective of these questions is to find out about your attitude and if you are the right fit for the job. Start with your name, most recent job, move on to previous ones, and then to qualifications. Add a line about your experience or achievements along with qualifications. Mention additional qualifications if any and the skills acquired. You can skip family details.
2. What is your greatest strength?
Tip: Do not boast. Mention each strength and substantiate it with an example situation. You could talk about efficiency under pressure, multitasking, attention to detail, thorough planning etc. Find the qualities that they are looking for, through the JD. Highlight those here.
3. What is your biggest weakness?
Tip: Always mention 1 or 2 weaknesses. But essentially pair them up with the actions that you have taken to overcome them. Do not mention any quality that they are looking for as your weakness.
4. Why should we hire you?
Tip: Highlight how your skills match the company's mission and vision. How you could contribute to the growth and development it. Show your enthusiasm for the job.
5. Why do you want to work with us?
Tip: List out the reasons. Number them. Talk about the company's future plans and its position in the industry. Link it up to highlight why you would be a great cultural fit. Sound prepared and logical.
6. Tell me about an instance where you showed leadership.
Tip: Use the STAR technique mentioned below.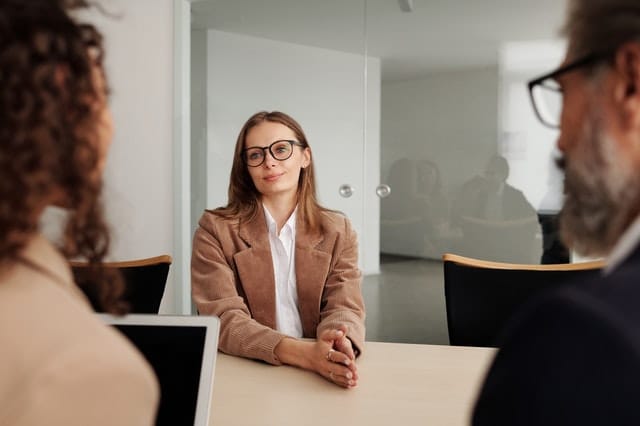 7. Tell me about a time when your team as a whole was not successful, but your efforts were still appreciated. Why was it?
Tip: Use the STAR technique mentioned below.
8. Tell me about an instance when you failed to meet the expectations of the project or your supervisor.
Tip: Use the STAR technique mentioned below.
Also read: Trending Group Discussion Topics To Be Ready For
9. What has been the most challenging experience in your career?
Tip: Use the STAR technique mentioned below.
10. Why do you want to change from your current role?
Tip: Don't say anything negative about the company you are working with. Highlight your personal desire to take the next step for challenging roles and gain more knowledge. Don't say it's time for a change.
11. What do you think about working with a team?
Tip: Show how good a team player you are. What are the advantages of working with a team? How it could be a mutual learning opportunity for everyone?
12. Your teammates say about you?
Tip: Do not boast or sound pompous. Mention professional remarks only. You could highlight a not-so-positive feedback also but with what you are doing to fix it. Let it not clash with what the company is looking for.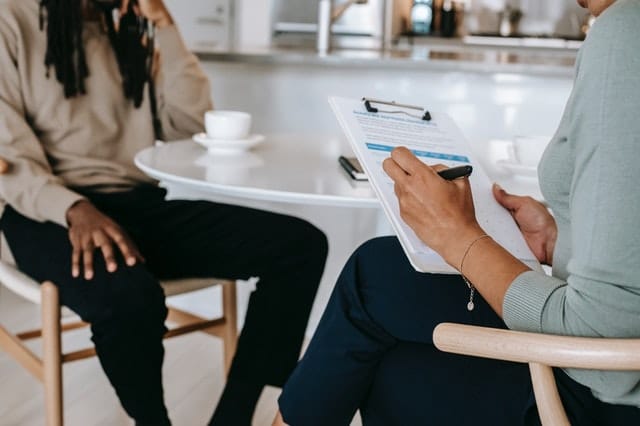 13. What has been your biggest professional accomplishment so far?
Tip: Use the STAR technique mentioned below.
14. You have a career break. Can you explain that?
Tip: Do not shy away from this question. Own your break and focus more on what productive use did you put this break to.
15. How do you handle a difference in opinion with your supervisors?
Tip: Use the STAR technique mentioned below.
16. How do you manage a situation where you are stuck between 2 conflicting teammates.?
Tip: Use the STAR technique mentioned below.
Also read: Trending Presentation Topics for General Presentation
17. What kind of a leader are you or are you not?
Tip: Mention your people management skills. How you keep the team together and motivated but do not compromise on the quality of work. The JD should have the qualities that they are looking for in a leader. Highlight them with examples. SHowcase that you lead by example.
18. What are your career goals for the future?
Tip: Talk about what skills you would like to gain and what value you would like to bring to the organization or the community. Talk about your short, medium, and long-term goals. Also, loop in how this job will help you achieve them.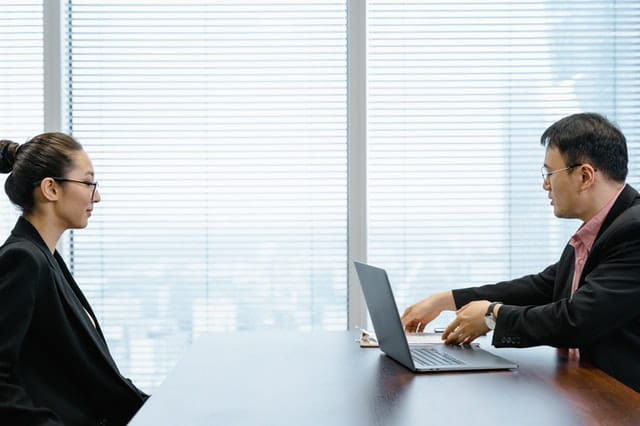 19. How do you plan to achieve these goals?
Tip: It is ok if you do not have a precise answer to it. You could use your strengths here and working upon your weaknesses, and learning new skills. SHow that you are interested to improve and grow every day.
20. What do you know about the company?
Tip: Mention the company's USP and awards if any. Talk about their position in the industry. Also, highlight how your skills would fit well into the framework. Do your research.
21. What is your dream job?
Tip: As a fresher, you could point out that you are just starting out and would be able to decide after gaining some experience.
Experienced candidates could name a position that they aspire to be in. A place where they could implement their learnings and skills to make a positive impact.
22. What motivates you?
Tip: List only professional day-to-day achievements which may be mentioned in the JD. Link it up to how you will be able to do it in this job.
Also read: Compliments for Employees and Teammates
23.What pulls you down?
Tip: It is human to have emotions that affect you. However, here you must try not to go deep into a story. But let the interviewer know what do you do to bring yourself back to focusing on the tasks at hand.
Tip: These questions are usually directed to women. The objective is to judge how committed you are to work. Keep this answer as short as possible. However, let the interviewer know in clear words how important both your career and family are to you. You could highlight having a support system in place.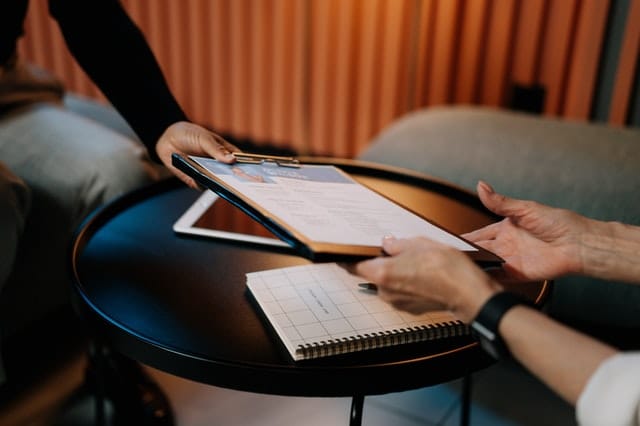 25. Do you have any questions for me?
Tip: Never say that you do not have any questions. It shows you do not care. Do not ask for a work-from-home opportunity or a salary structure. Instead, you could ask, 'What a typical workday would look like for this role', about the company culture or the career paths in the given department.
Are you interested in Crypto Currencies? Find the best Options to Consider here
While you are working hard to prepare for interviews, a very reliable resource to find interview questions and upskilling yourself is LinkedIn.
Also read: Trending LinkedIn Hashtags to Expand Your Network
The S.T.A.R. Technique
Use the S.T.A.R technique to answer questions that are related to quoting an incident. This technique is extremely helpful to structure your answers in a logical way. Answers based on this technique are not only complete but help the other person understand the situation better. It also helps you pose yourself as a clear thinker and better communicator. Now, who does not want that? Let's help you understand the technique so that you are more confident in answering the interview questions. 
Situation-

Identify the situation that can best substantiate your answers. Begin by setting the scene and the context.

Task- 

Describe the task in hand with respect to which you faced the challenge and had the responsibility to overcome the same.

Action-

List all the steps that you took to overcome the challenge.

Result-

Describe the outcome of your plan and action. 
Remember to walk in for an interview with the right attitude. Feel like a winner in your head and be proud of your achievements. Also, keep in mind to never criticize your boss or the job or the company you are working with. It is a big no-no. Portray that you are happy with your current job as well and this move is just for the sake of career advancement. Sound enthusiastic about the new opportunity as well. Let the interviewer understand that you care for the job and the company both.
In the present times, the selection of candidates is based more on being the right organizational fit than being perfect with technical skills. However, technical skills are also very critical in being successful through the interview process.
Do you feel more confident about your skills now?
Since you are ready with your answers, go ahead and apply for your dream job on popular job portals like Naukri or Times Jobs or any other portal of your choice.
All the Best !!!