Looking for some of the Best card games to play right now? That's right, in this post we are suggesting you the top 5 trending card games to play with your closest ones.
Even though in the mobile age, card games have been evolving its mode and remain the Best fun activities for free time. And the great thing is Card games always have something for every age group with unique interest.
Further sharing, all-time trending card games to play with physical cards and in mobile apps. Play with physical card games, especially when you have that friend circle gathered and like to spend quality time with. Similarly, play with the Digital card games to sharpen your decision-making skills with multi-players online.
Top 5 trending card games to play offline with your friends
1. What Do you Meme- Card Game
As the funniest meme games, What do you meme is a fun card game to play with your friends. There are 75 Photo-cards in the game, each with the intense look and funny stuff. That includes around 360 caption cards in it. The game will be more enjoyable if it's played by three or more people.

How to play this card game:
There's one judge who draws the meme card photo, and other members submit their caption card to match with the meme. Every caption card has its notes presenting and is quite similar to memes. But the one with the funniest meme wins at the end. That will be decided by the judge over which players have the funniest meme and caption card.
But beware, some captions are offensive at times perhaps. So better to not play with innocent ones, who are easily offended. But ultimately, that's a fun card game to play, as each caption card has creative & unusual things to hear for the first time.
2. Exploding Kittens
Exploding Kittens, the card game is a strategic version of Russian roulette. A fun card game to play with friends and one thing to follow, Just stay away from the Exploding kittens. Two to five players are required to make this card game more fun. Here you being strategic is not enough, you have to be quite lucky to save yourself from kittens.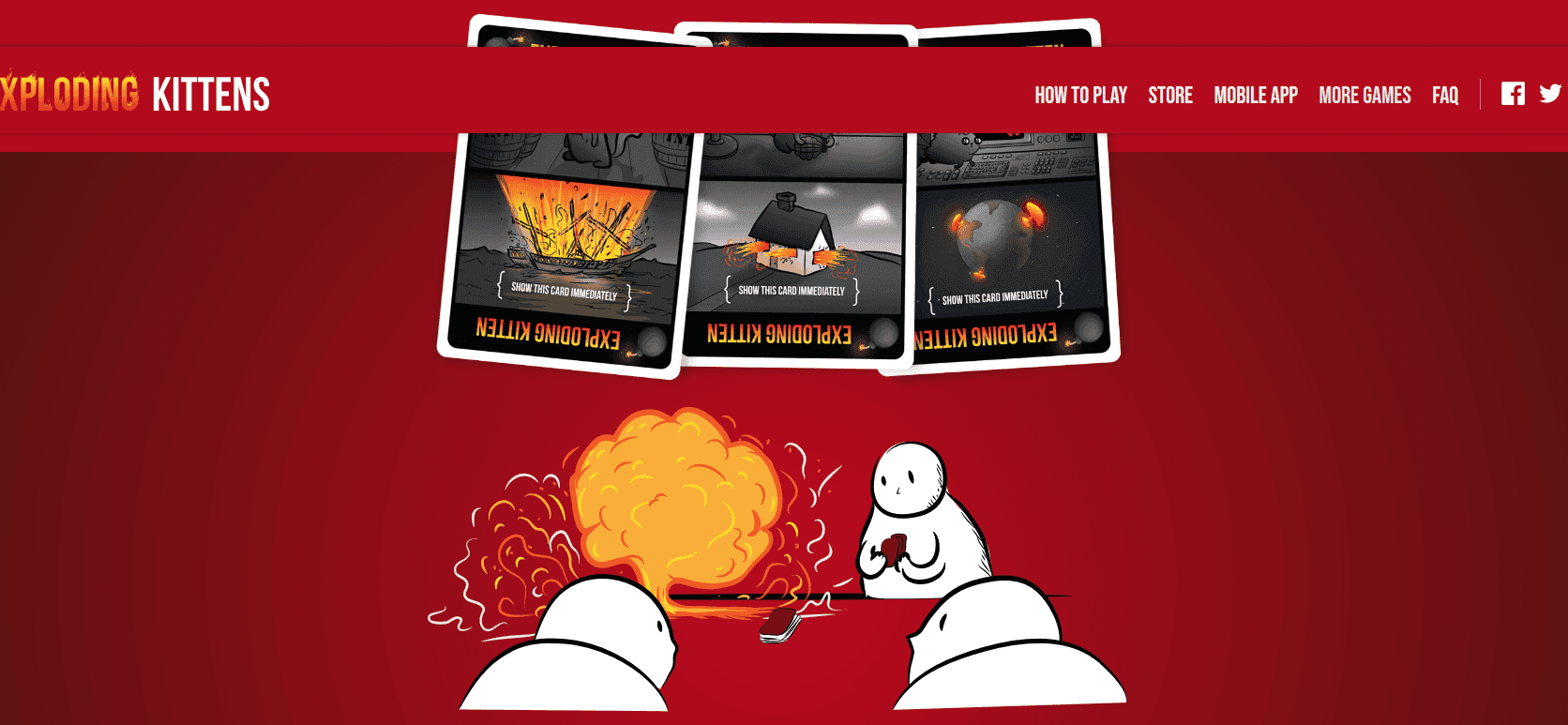 How to play this card game:
This card game includes 4 cards of exploding kittens, Six defusing and other normal cards with instructions. Place the defusing cards into the middle of the deck and shuffle cards. Now each player has their cards and game beings. There are multiple instructions from each normal card and players act accordingly. All concern is to stay away from exploding cards.
To avoid your self from being exploded (means, thrown out of the game) by kittens, you have the option to use your defuse cards as a cure and return to the game. And if you don't, then just be ready to get yourself eliminated. This funny blast game usually goes fast and can play with multiple players.
3. Cards Against Humanity
Card against humanities, is kind similar to what do you meme. The game includes a set of black and white cards deck, where each black card is a question and each white card is with its sentences, a funny answer. The game is simple, try to match the answer to the question. And the players with oddest answers win at the end.
How to play this card game:
The game can be played in many ways. You can select the one player as the judge who decides which players have the most epic answer. It's completely up to players how they like to pay it. Some prefer to pick the best answers among cards given to them. Whereas some players prefer to pick that answer card randomly. But in the end, the funniest one wins the game.
This trending card game involves quite offensive answers and questions, so better to play with the only friends who have a good sense of humor. Or else games can go on the wrong turn. But, overall the game is fun to play with friends and have a good laugh throughout.
Also Read: 9 Entertaining Discussion Topics for Seniors
4. Joking Hazard Card Game
Are you a fan of the Cyanide and happiness series? Then, you just loved the joking hazard, an adult version of it. The game is for more than 3 players. In the deck, there are 360 cards, with a black border and red border cards, also 10 add-your-cards. Each card has hilarious punchlines and odd images. Cominengly that makes a funny comic as a sequence, and that's the role everyone picks the best own cards and keeps the story going on.
How to play this card game:
Unlike cards against humanity, this card game has three-card panel games. So here you have to play with 3 cards instead of one. All you have to set up 2 cards at the beginning and one punchline card. A judge will flip the top card and show everyone. And other players with black border cards pick the most hilarious one from their deck. Each player provides the best card, as possible. The judge picks the best one and the epic one wins.
But beware, the game involves offensive graphics that are not for everyone, especially for the faint-hearted person. The game is simple to play, and overall a good time playing with friends. A mini-comics card ultimately leaves with hilarious fun for all players.
5. Never Have I Ever Card Game
Another best card game to play with your closest friends only. If you want to know more about their personality and some past deeds, then this is the best game to play. The game lets you learn more about your friends, that can be something best and worst. With 485 play cards with Never have I ever notes and other 65 rule cards to follow the play instructions.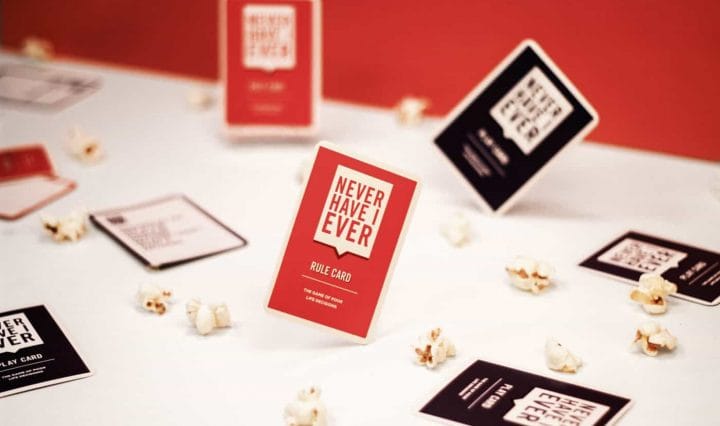 How to play this card game:
As the tagline suggests that "Game of Poor life decision', the game includes the play cards with the strange things that card holders have or haven't done. The game is simple, all players have their cards on hand and follow the rule cards first. That can be any act or instruction before revealing their play card.
Better for playing with 4 and more people, and especially of adults Never Have I Ever a simple card game to play. Each player deals with 10 play cards and a rule card within. First-person picks the rule cards and instructs others what to do. And everyone with play cards follows that. And everyone reveals their play card, the person having guilty of play cards notes, keeps it. Finally, the first player with the 10 play cards, wins the game.
This is just a game having random life notes, But not a real thing. So be playful. But one thing is sure, you never feel the same for your friends and vice versa. As this may reveal some of those secrets that no one knew about.
Also Read: Trending Instagram "Ask Me Anything" Questions
Top 5 Trending Digital Card Games to Play Online
As a trending card game, Hearthstone is the best battle games to play in free time. Since its release, the game has been on the top lists for digital card game lovers. The game itself is designed for multiplayer mode.  Also, the game has a huge player community that you interact with and make a game even more fun.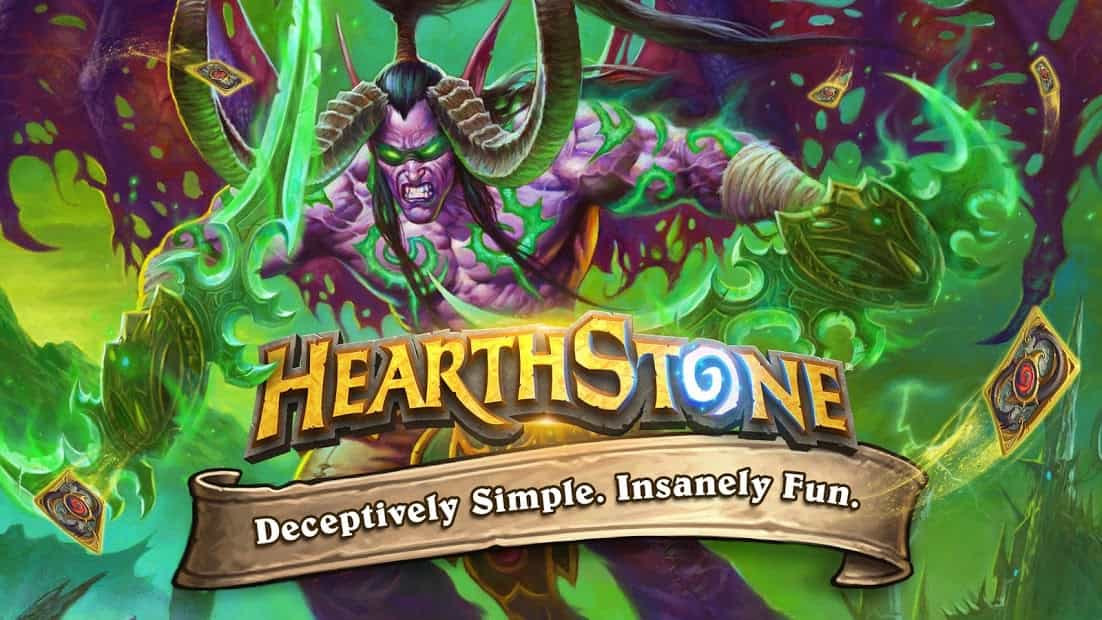 How to play this card game:
This fantasy card game includes 100+ cards with unique abilities and powers. That can be used to defeat other competitors in online battles. All you need to do is to have the right cards on hand and strategies over when to use that. In this Role-playing cards, players choose the hero of choice and summon armies in online epic battles.
The game takes place between two players, who match up online and battles with cards of spells, monsters, other characters with powerful abilities. This digital card game is cross-platform one, so you can play on a desktop with ease.
Want to rewind those Pokémon memories? Then, this digital card game is something you need to bring back those days.  Here you find all your favorite Pokémon characters in card form. This card game lets you play, means to battle with the other online players. Even though the game is not with that high-end graphics as Pokémon GO, But ultimately a good option for the players who used to play Pokémon cards in their childhood.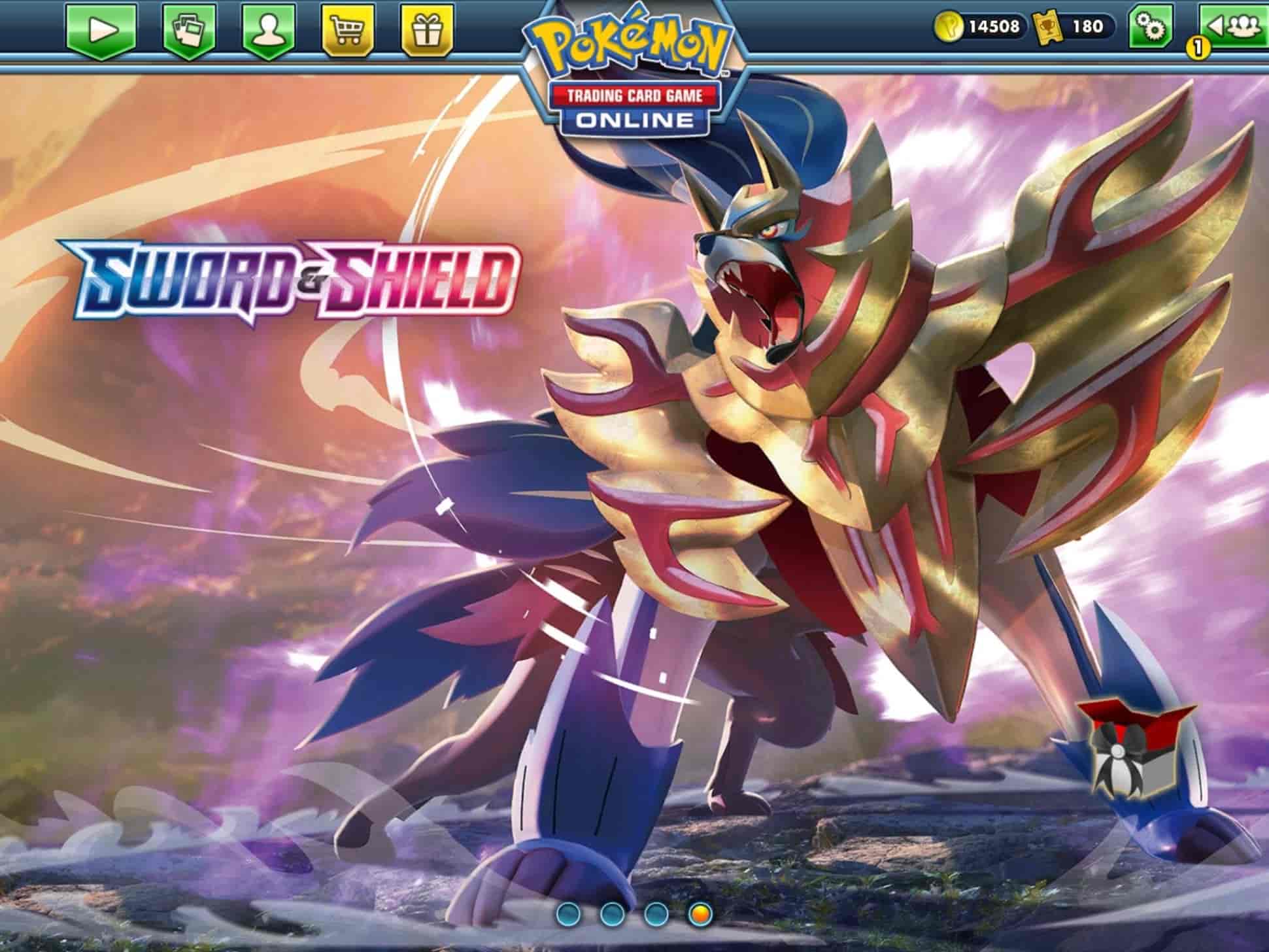 How to play this card game:
The game can be played on mobile and PC both. Pokémon Trainer Club account, lets you save all your game progress and rewards. The game is quite addictive and later you may find yourself in collecting more and more cards. Create your own Dream team (Deck) and compete with other players online. The game has a beginner mode with a starter deck and one-to-one battle with other players and AI.
From the makers of the trendsetter "Clash of clan" game, Clash Royale is an amazing fun card game to play. Known to be a card-game version of clash of clans, you can find almost all the characters from the same game. For some of those who argue that COC is a slow game, then clash royale is the best option in the RPGs category. That eliminates all building update time and give players a chance to only battle.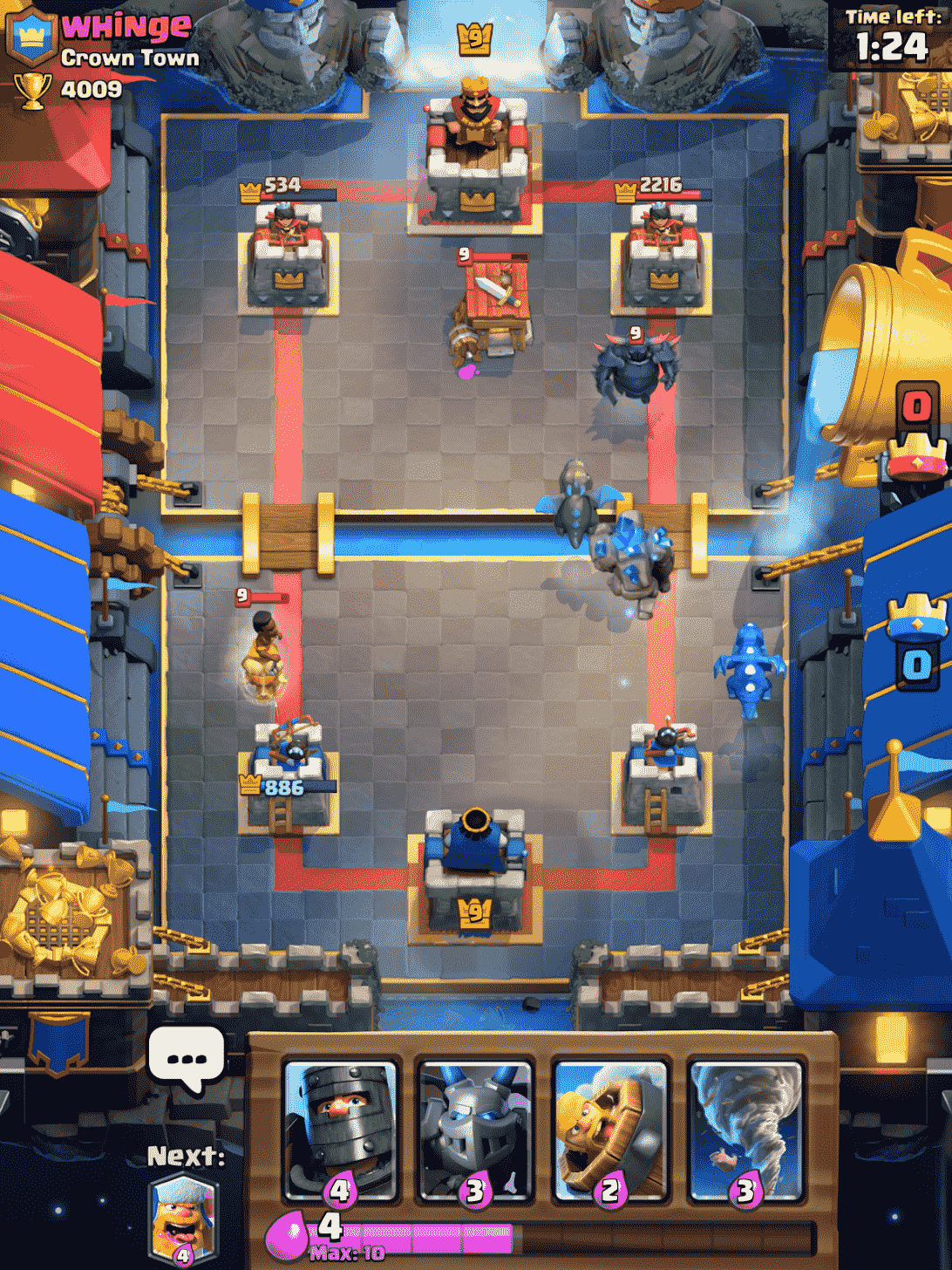 How to play this card game:
Game is quite simple, you can play with multiple online players in a dual fight. Similarly to the clash of clans, you can create your own clan and make friends as well. If you are looking for some cute characters and animation with addictive gameplay, then clash royale is best.
With its dozens of amazing cards featuring the armies and spells, you can save your castle and win their trophies. But beware don't let any opponent's army close to your castle, that's the rule. Collect as much as trophies and unlock the rewards from various chests on the way.
Designed by Asmodee Digital, Ascension is a deck-building card game. The trending game is available to play with both physical cards and digital ones using mobile apps. The storyline of the game takes place in the valley of Alosya, where people are on a mission to build a temple of mortality. You can play alone or with friends to battle for victory and honor.
How to play this card game:
As a strategic game, Ascension provides endless fun and entertainment for the card game lovers. The game includes over 50 hand-drawn cards with specialized skills and abilities. You can play it with online multiplayer and with computer opponents as well. Collect as much as honor points with your strategies and build own deck better than other players.
Based on the witcher 3, GWENT is a mini-game with a card version. Gwent is a highly strategic and digital collectible trending card games to play. The game can be played in three best rounds, where players first get used to strategize available spells and special powers to trick the opponents. The game requires an on-the-go decision and strategic deck making.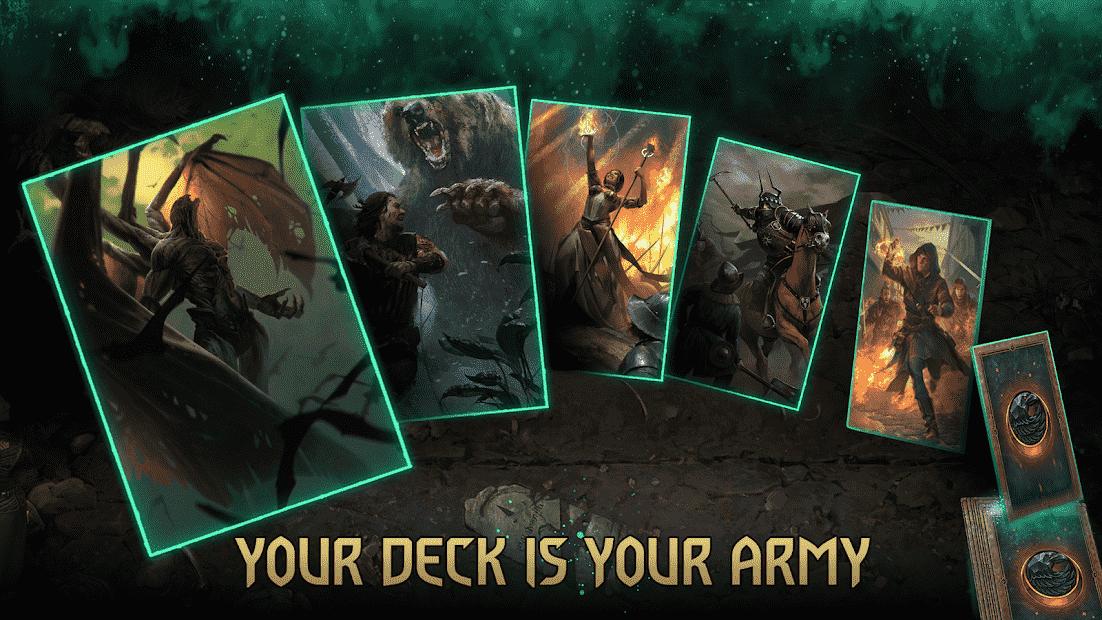 How to play this card game:
Collect the witcher's heroes in your team, apply those spells and powers to turn battle in your favor. Set your armies, use clever tricks and strategies to win every fight. Game is available in classic, seasonal and arena mode to play with. You can play with other online opponents or in competitive PvP challenges, But there's something that strategic card game lovers want the most.
Final notes
Whether it's a weekend gathering or quarantine time, like right now, Playing cards game in a group is a great quality time spending. But before playing the game, you must ensure with whom you are playing. Most card games are not for all ages and relations, you better to play with those who have a good sense of humor. As some trending card games listed here, go to some extent, that shy and hesitant personality can't easily relate with, even not the family members.
So before playing any NSFW (Not Safe For Work) card games like these, you have to follow it's instructions and the mindsets of the players. Because these trending card games are a way of taunt friends in hilarious ways, also to spend some free time playing Digital card games.
Also Read: Trending Television Series.