Cats are the cutest and wittiest creatures on earth, they are purrfect couch partner anyone can get. They play with you, follow you but surely won't obey you. These days my Instagram wall are often filled with cat pictures sometimes they are beyond cuteness and at times their looks can compete with villains on trending Netflix series. 
Cats are the new fashionistas in the town giving some glam goals, so whenever I see a dog post or a cat picture on Instagram I surely cannot escape without commenting on them. Let me rescue with your guilt trip for not commenting something good on cat post with our list of cutest comments for cats:
Cute Comments for Cats on Instagram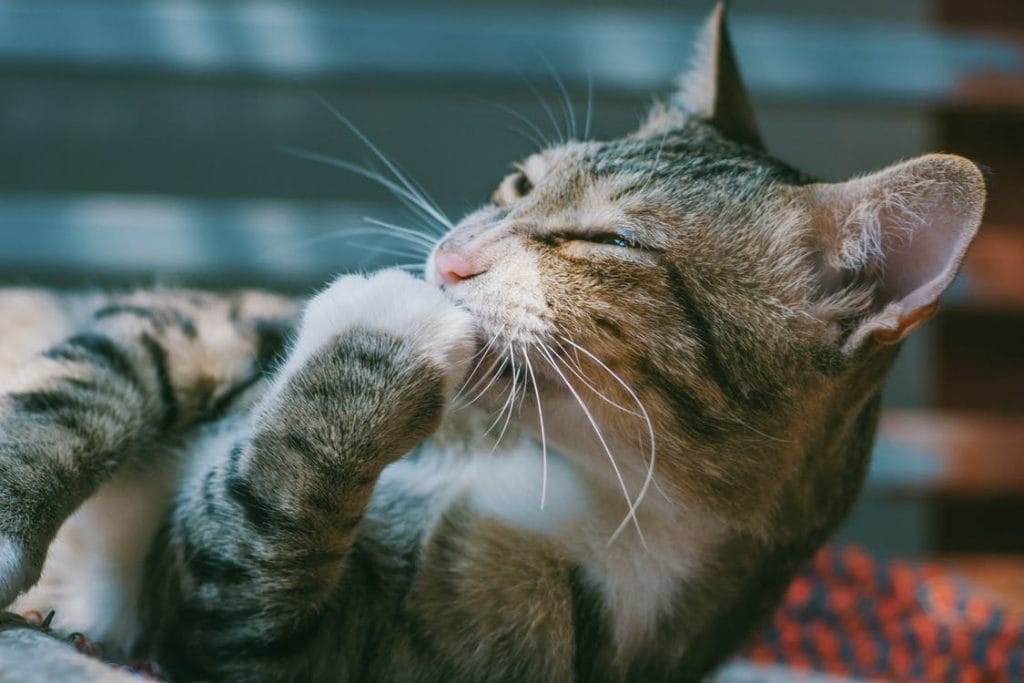 Well, there is no competition with cats when it is about cuteness, they are on top of this list. Cat parents keep doing cute makeovers of cats and post their pictures on Instagram so for all those pictures here is the perfect list-
How is she so

purrfect

!

I adore how you get to grow with such a wonderful cat.

Only toxic relation I have allowed in my life.

It's a true fan moment.

Most handsome cat in the town.

His eyes just kill me.

It cutest furry ball in the house.

Best couch partner one can get.

Cats are the most precious creatures in the world.

Did someone say it was Monday?

Eyes that don't lie.

You are such a sight for a sore eye.

It's a happy Caturday cutie.

All I need is wine and a cat by my side.

Looks so cute & adorable

Awww!

He is so cute and adorable. 

What a little cutie pie she is.

She Is precious and captivating.

Sweet fluffy baby cup-cake.

Such a cute mess anyone can have.
Also read: Funny Questions for Alexa in Free Time
Trending Comments for Kitten's Pictures and Reels
Not everyone is a trend follower but some are trendsetters too, Instagram trends aren't just for us they are for cats too. I keep seeing cats videos with trending Instagram reels music and they just make my day.
Below mentioned are some trending comments for cat reels and pictures:
Beautiful

mini-missy

.

Cutie pie with witty eyes.

Small, fluffy, and messy fur.

The weekend looks perfect underfur.

My gosh! what a cutie.

So beautiful and cute!

What a sweetie!

Blink blink!
Such a meoww post.
Look at those tiny eyes!

What is better than

bhaw

?

Meow

.
Best Comments for Cats on Instagram
Cats deserve everything best, from pictures to comments on social media platforms. Most of us follow some cute and adorable cat accounts on Instagram and we think they throw the best on our walls. So, for such posts on your wall here are some of the best comments.
Hey, little cutie will you be my date tonight?

How cute, how kitty.

Just watching this cat makes me happy.

There are two ways to protect yourself from the misery of life: Cats and coffee.

Cute fluffy angel without wings but with paws.

I love her cute expression how can I not fall for her.

I wish my cat could do this.

Awwww,

her little furry paws 

How can she  so cute!

Got those cute fluffy cheeks all stuck!! He's so adorable.
Also read: Best Comments for TikTok Videos
Having a cat by your side can turn your day upside down, they will make you chase, run laugh, and irritate at times but won't let you get bored. These were some best comments for cats and if you are a true animal lover you can also read our captions for dog posts.