If you don't use the same filter for every post, then why use the same caption? Agreed that, coming up with captions for your every selfie is hard, but that doesn't mean you can never have perfect captions. 
When you're running out of time or not having an idea of what your caption would be, this is the post you need. Here in this post, we are sharing with you the best list of Instagram captions for girls. 
Doesn't matter if this is for your selfie posts or a random picture, we have listed only the cute, cool, and perfect captions for girls to have on their most Instagram posts!
Cute Instagram Captions For Girls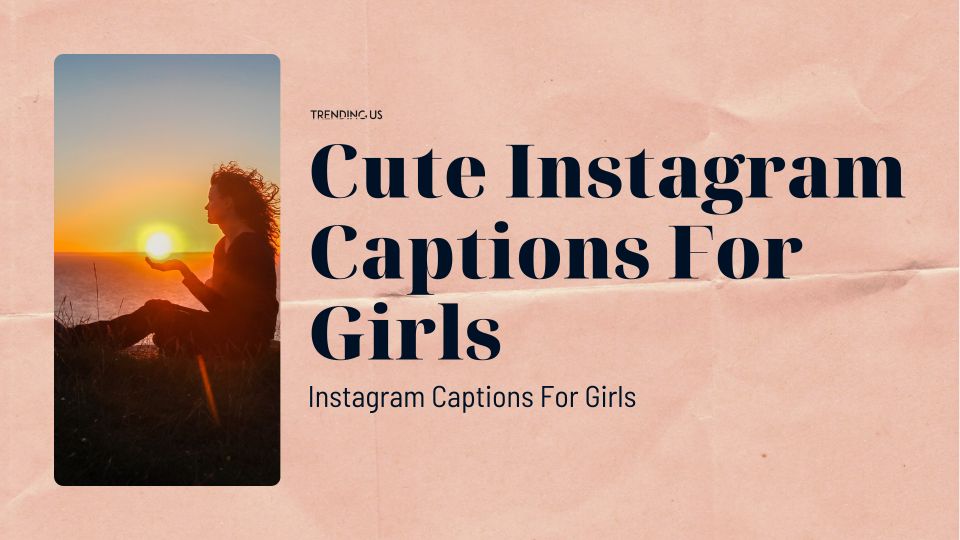 You already know when you post this picture, you're going to get some cute comments. To make it your cutest post ever, try these relevant captions for your Instagram posts to make it your cutest post ever.
You're going to get nothing from hating me for no reason. 

This world will try to make you cry, but you better care about your makeup.

No one can bring me down, but this gravity!

Have your reason to smile intact. It's your handy makeup kit.

Never let your shyness be your weakness. 

Haters going to hate me more so I choose to smile more.

Raise your hand if you also wake up like this.

Your mood and life can never be perfect like yours. 

I stopped caring about what others thought, I first checked how I feel.

It might be lucky for you; I have done my best to be here. 

When there's no plan, shopping is the only option.
Don't miss these comments to leave on girls' pictures on Instagram.
Nice Instagram Captions For Girls' Smiling Posts
Your picture with a bright smile is enough to make someone's day. Plus, the good captions will make your post even nicer. Looking for similar captions, these are the ones. 
No matter what others will think, I want you to be yourself.

Hey, girl, you're perfect even if nobody telling it.

For you it might be an argument, to me I'm keeping my self-respect!

If you can make yourself happy, you can make your day happy by yourself.

I smile not for others, but for myself, first.

Never let anyone destroy your smile, protect it at all costs.

The more you smile, the more your haters are going to cry. 

Make your everyday count even by smiling for no reason.

No one will ask why you cry. Smile for no reason and they'll notice. 

Smile not to look good to others, but to feel good within.

No filter is there to make your smile bright you've done it yourself.

When you smile confidently, you don't need any makeup.
Best Instagram Captions For Girls' Beauty
Every girl is beautiful in her way. Why not have post captions that present yourself as you're? Look for beauty captions for girls' to embrace your natural look on Instagram. 
Don't call me a good girl or a bad girl, if you don't know me. 

You first respect yourself, others will have to do it themselves.

You're already perfect just you have to see yourself that way.

Dear girls, you are all queens. Not everyone will see you that way!

I'm not only in high heels, I'm also on my high standards!

When you do what you love, your look shines more.

Not everyone will like you and you don't have to like them, too.

If you have any complaints about me, my parents will answer! 

Being beautiful isn't enough, you have to be confident to show it off. 

Most fall for your smile, and only a few fall for your confidence. 

Don't go after relationships, the right one will come to you on time.

No one can be you, so why not be yourself, instead?
Also read: Nice Comments for Mirror Selfies
Cool Instagram Captions For Girls' Selfies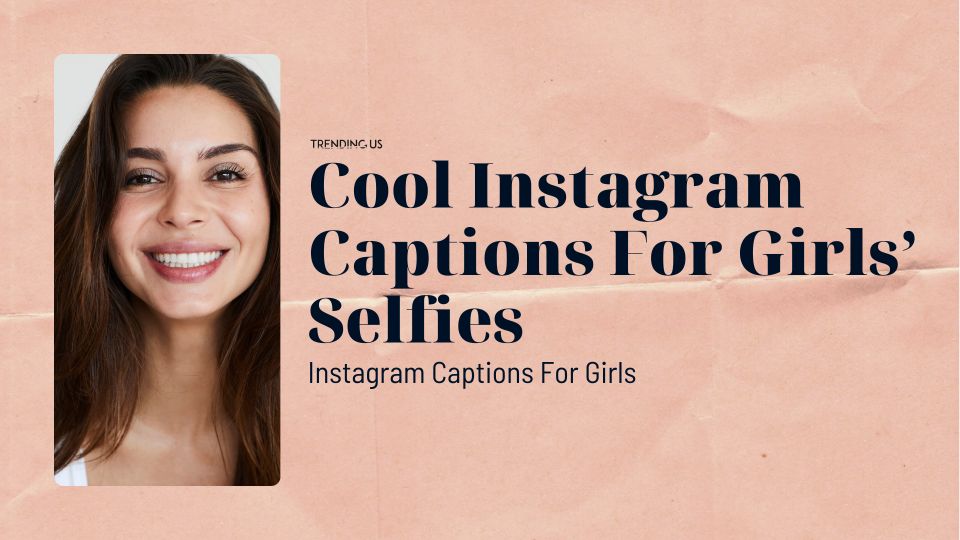 Finally, got which selfie you're going to post today. So, take some captions ideas from this list, as well. Such are cool attitude captions for your selfies posts to make them look great.
When you accept yourself, this would have to respect you more.

Because being perfect is simply boring. 

Don't pretend like you're a queen, you're already a queen by yourself.

You're strong, you're powerful. Believe in yourself.

I can't be like everyone; I will rather be myself.

Call me arrogance or attitude, I'm whatever I am.

Those who say looks aren't everything has to think twice.

You don't have to take care of others. You just need to care for yourself.

Only you can judge yourself, and no one else. You can ignore them.

For some, it's an attitude, for those who know you will call it confidence.

How you see yourself in the mirror matter the most.

Before anything else, you should improve your connection with yourself.
Short Instagram Captions For Girls
Girls who are more interested in straight talk will love this list of captions. With these short captions you will give off the message without many words, it's enough hints to show off your style. 
I don't want you to be like some other girl. Be you!

Being a girl is not an easy task.

Everyone likes you for some reason. 

Queen, it's your day to shine.

Don't let anyone ruin that smile. 

No more hiding, embrace your real self. 

You're not just another. But the special one. 

I just live and enjoy this way!

There's always something better you deserve!

Let your beauty rest, that's enough posts for today.

If you want to change, do it right now. 

Pink is more powerful than you know.

Keep your dreams and heels high enough.

No one is perfect but girl you're!

Put yourself first, that's not selfish.

If you're not caring for yourself, who will?

You don't need anyone, they need you.

Be happy and you'll be more beautiful. 
Want more short captions? You'll find them here: Short Captions for Instagram Reels And Posts
Final thoughts
Whether you like to be called cute, beautiful, or badass, your post captions are what get you the comments to boost your confidence. If you found that writing captions takes time and you post a bunch of pictures every day, have this article saved for future use.