Do you often share mountain pictures on Instagram? Or, maybe you're right now looking for some good captions for your memorable mountain trip. 
Well, here are some of the top mountain captions for Instagram to add in your pictures. 
Those quotes with mountain pics could encourage us in many ways. Most see them as the motivation to aim higher in life. If you just came back from the mountain trip, you might have a ton of good pictures to share on Instagram. 
So, to make your every post a thought-provoking one, you can use these mountain captions with your photos. 
Nature Mountain Captions For Instagram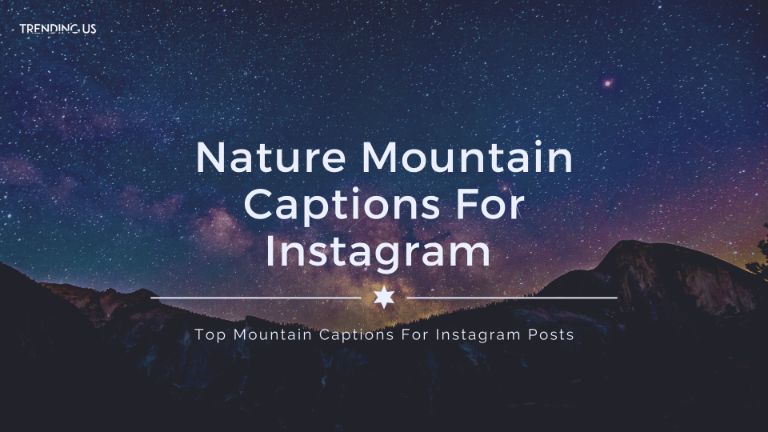 If you love nature and particularly the mountains, you will love this list. These are great captions for mountains and quotes to share along with your posts.  
In life, I just want to be like a mountain high and so strong.

No one can win over mountains, because there's always the higher one.

Mountains may be high, but they've stopped growing. But not you. 

Every time I see this picture of a mountain I want to get there again. 

Well, the mountain doesn't want you to lose hope, it's you who just give up. 

When I see a mountain, I want to get on top of it. 

I never come to have a peaceful environment like this before.

You get the purest air and atmosphere on mountains only.

I'm so inspired by the mountain, I just want to be up in life. 

Everyone knows that they've to go up, but everyone takes a different path.

It's not my goal to be on the top of the world, I want to be there. 
Also read: Instagram Captions for Travel Posts
Funny Instagram Captions For Mountain
If you want some funny captions regarding mountains to add to your post, this list is the one. Here are some funniest mountain captions for Instagram pictures.
I don't like to prove something; I hike to see something new.

Mountains are nice, they never complain they just stay still.  

I always wonder what would be the scenery on the other side.

If you don't find me at home, you will find me in mountains.

Going up is the fun part, I don't want to stay down or where I'm at. 

Someone: how high do you want to go in? Me: (Showing this picture.)

Well, no mountains ever invite me but I still want to be with them.

The great part about mountain hike is you don't lose actually. 

I never get tired while hiking, it's much easier than studying.

All I wish is that I could hike more and more mountains.

I'm afraid of heights, but not the mountains. 

You can laugh, but one day I will share a pic of me on top of this mountain. 
Short Mountain Captions For Instagram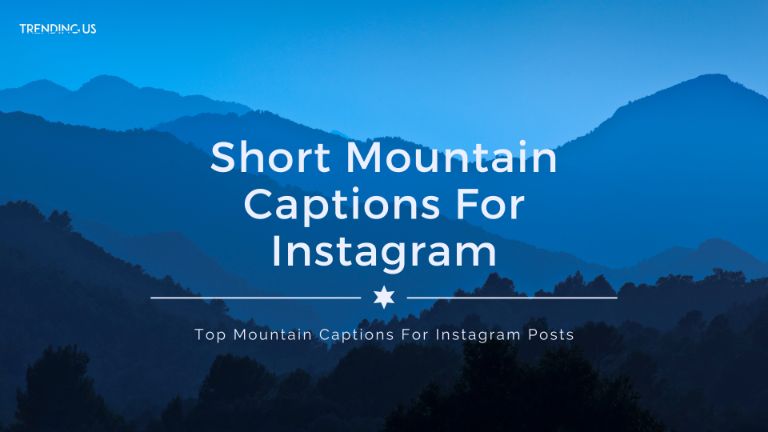 Well, short captions can also be meaningful ones. If you want to show off your mountain vibe in a few words, these captions will help. 
I'm not afraid of mountains, I'm the mountain. 

Of course, I know that hiking is tough, and that's why I love it.

Hiking is always on my bucket list. 

And, the adventures begin now.

A glimpse of my most favorite place on earth.

Every mountain is like family now. 

The more I see mountains, the more I want to explore them. 

Here's come another trip to the mountains.

I could write a whole essay on mountains.

Don't come to find me if I get lost here.

It's the mountains that make me feel the most alive. 

Almost there mountains, stay there I'll come soon. 
Also read: Trending Nature Hashtags For Reels
Bike And Mountain Captions For Instagram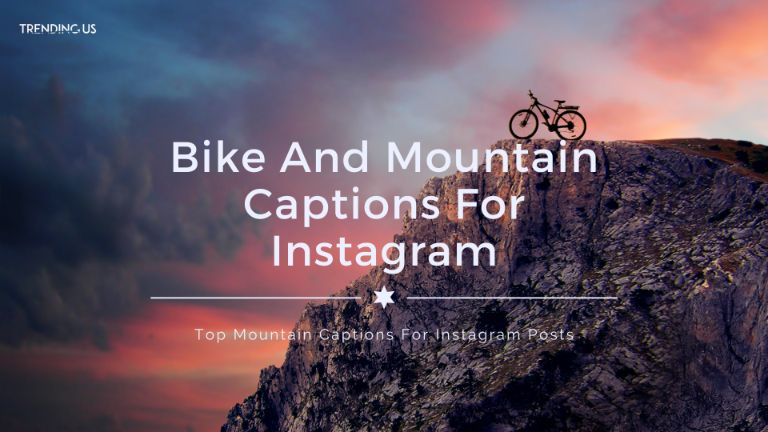 These are the perfect Instagram captions for friends who have been on a biking trip to the mountains. If you enjoy biking and hiking, you can also use these captions for your mountain pictures. 
During the hiking and biking, I get to know who is my best friend.

No one gets lost in the mountain, at least not me. I get to see myself more clearly there.

I'm ready for no traveling, but only if it's about mountain and biking. 

Being on the top of a mountain I want to touch the sky. 

Me with my best friend, bike and those mountains, a great time. 

I never can think so high if I never get the company of the mountains. 

I'm not chasing mountains; they drag me to them.

Bikers take the easy road, not the hikers. And we're both. 

Don't just sit there and look at the height, get ready and start climbing. 

I don't care if I get on the best height, I want to be around the mountains. 

When mountains call, answer it without much waiting.
One-word Mountain Captions For Instagram
When you want to share something about your mountain pictures and are not sure what, simply sharing such one-word mountains are more than enough.
Views

Higher

Top-view

Beautiful

Adventure

Hiking

Challenges

Limits

Smoky
Check more: One Word Comments for Instagram Posts
So, what's your view on these great mountain captions? We hope you find these lists helpful and already selected the perfect caption for your next posts. Feel free to share if you also have some amazing Instagram captions for mountains, we're happy to add them to this list.