Jeans and denim are an essential part of dressing and choosing the right pair is like choosing a friend. After spending a year in pyjamas getting back to jeans has become horrifying for many of us. 
The trendsetters have shown some mercy on us while serving the trend platter for this year. This year is going to be the comfiest denim year for sure, we aren't saying goodbye to skin-fit jeans but, girls out there have got some better options to try when we talk about trending jeans for women in 2021. Popular brands like Versace, Citizen of humanity, Levi's, and Marc Jacob emphasized old looks and comfort in recent runway shows.
Here are some amazing trending women's jeans that we will witness from runway to streets in 2021:
1. Vintage Jeans for Women – Buzzing Again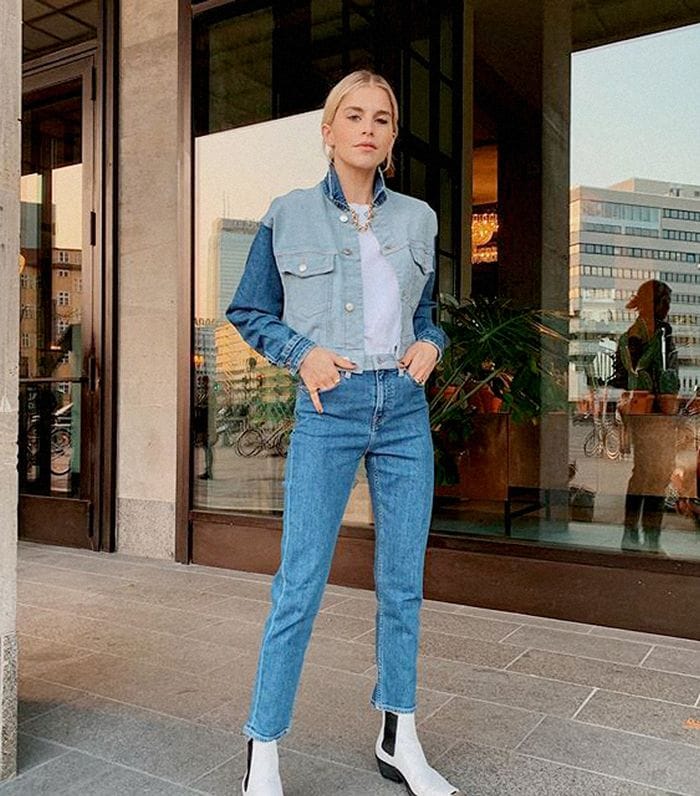 Vintage denim is everywhere now, they were introduced in S/S20 shows but now they are in stores. We witnessed them in Versace shows and other runway weeks.
These types of denim are not completely vintage but they hold huge vintage looks, they are available in different fits but thankfully not super skinny!
Styling tip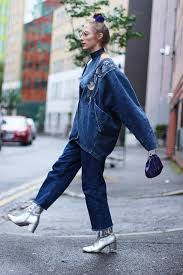 You can style vintage jeans with oversized t-shirts by tucking them or making a knot in front.
In winters you can style jeans with an oversized denim jacket and white sneakers.
2. Distressed Jeans for Girls & Women – Still Trending 
I guess we don't want distressed jeans to leave us now or in near future. After a short break, distressed denim is again in trend and people are loving it.
If you still have some of your old distressed denim, it's time to take them out again. The change in distressed trend is now they are available in loose denim and not just fitted ones.
Styling tips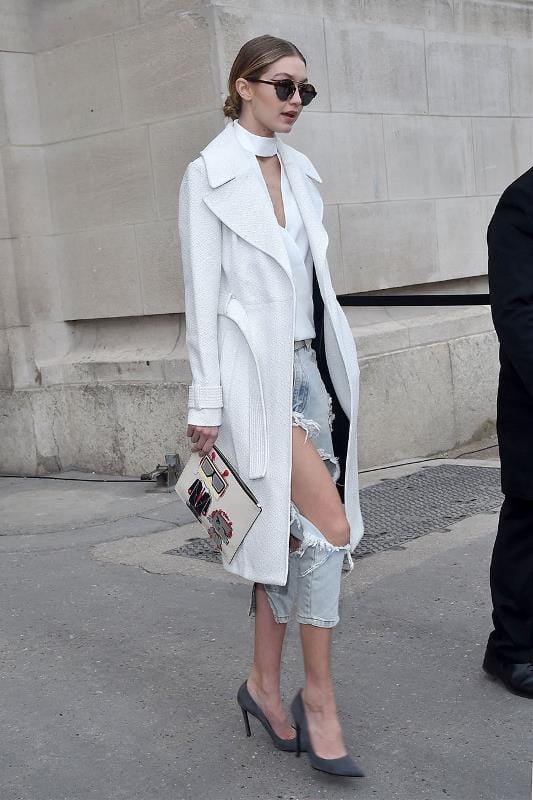 Distressed jeans go well with stilettos, you can fold twice from the bottom if you are wearing heels.
Try wearing a V-neck top tucked in jeans, in winters you can also wear a structured coat or oversized coat on distressed jeans.
3. Boot-Cut Jeans for Women – Redefining looks 
Book-cut jeans better known as bell bottoms are back again. fashion brands like Gucci and Marc Jacob brought our favourite 90's silhouette back on the street.
If you are planning to get one for yourself try buying a high waist, fit on the thigh, and flared from the bottom, and you are sorted till next year!
Styling tips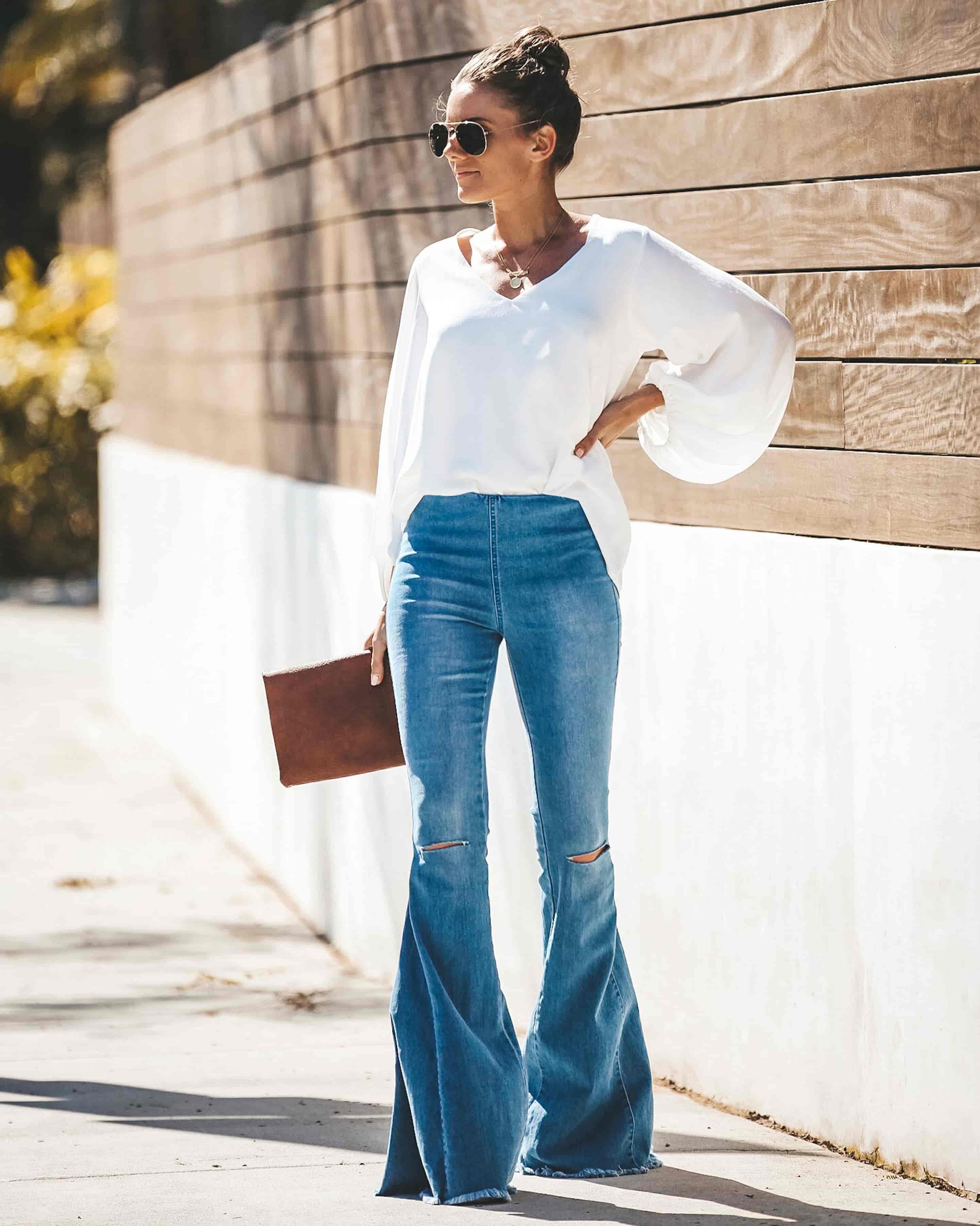 Style bell bottoms with a puffed sleeve shirt tucked in jeans, it looks stylish and elegant. With this look wear loops too.
You can also wear boot cut jeans with a round neck fitted t-shirt and heels.
Also read: Trending Kurti Designs For Your Wardrobe
4. High Waist Skin Fit Jeans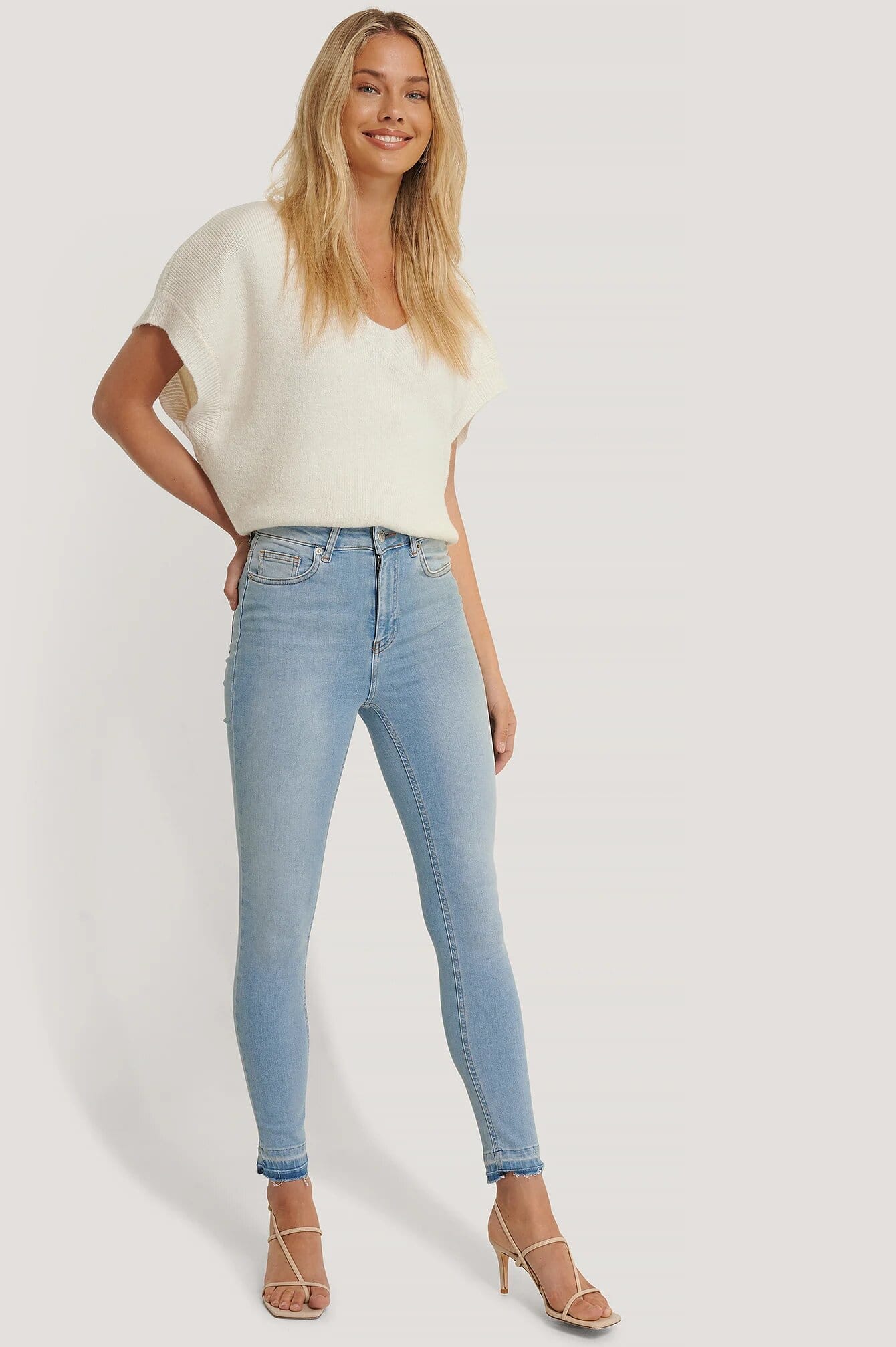 Skin fit jeans aren't going so soon, these are long-term players, previously we were preferring mid-rise fit but now people are loving high waist.
The best thing about high waist denim is that they go very well with almost every top and shirt in a country like India, you can also pair them up with a kurta.
Styling tips
High waist jeans look astonishing with oversize crop sweaters and crop tops with puffed sleeves.

You can also pair a high waist with an oversized t-shirt and make a front knot.
5. Front Seam – Trending Women's Denim in Front Row!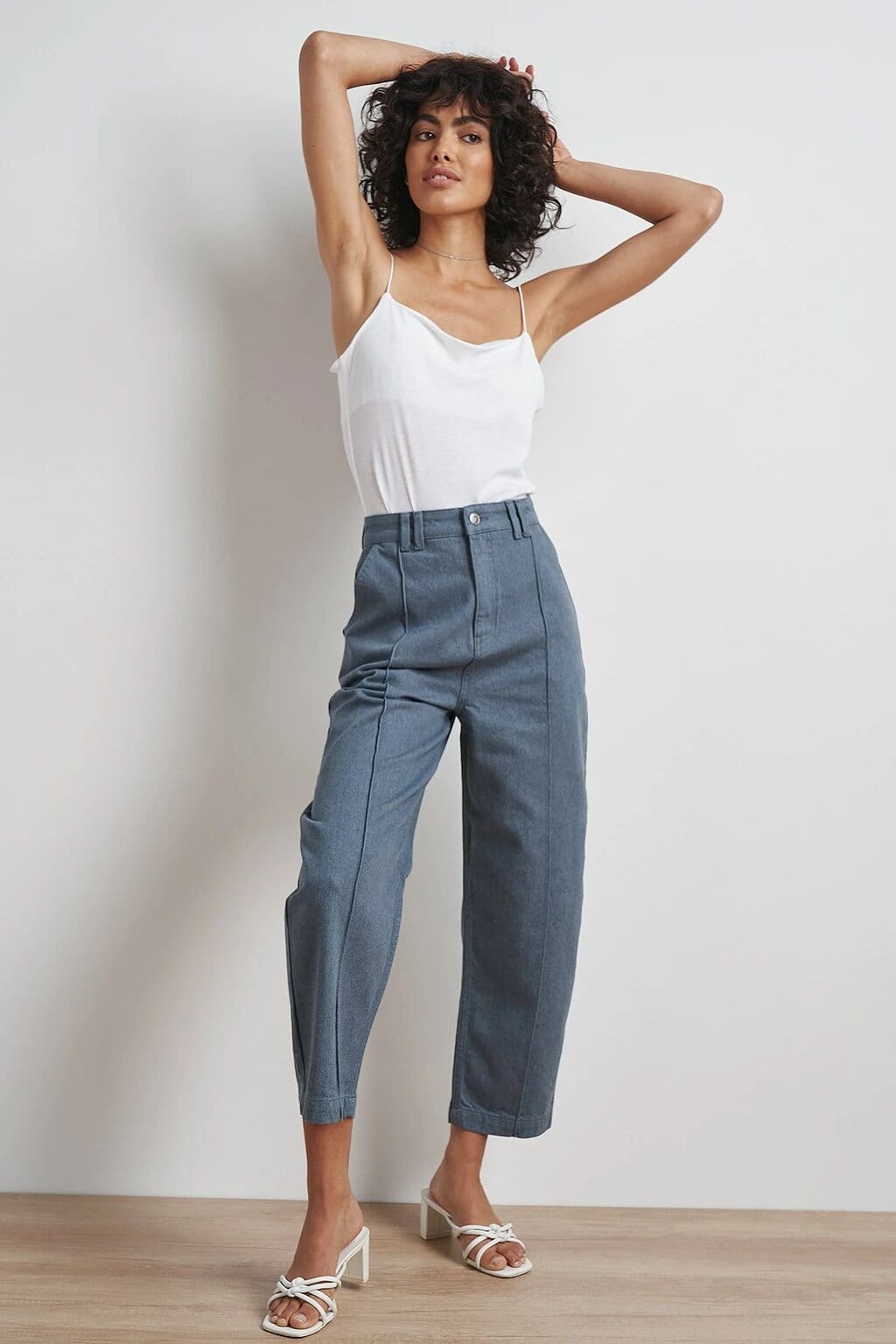 Front seam denim is trending everywhere, a prominent seam on the front panel of jeans is a new design that everyone is looking forward to trying.
Celebs have already adopted and styled themselves in this new trend, not very long before they flood the market. These are now easily available on online portals and shelves of premium clothing brands.
Styling tips
You can style the front seam with v neck tops and minimalist jewelry and strappy heels.
You can also wear oversized shirts and bracelets with a front seam, this look is perfect for shopping.
Also read: 10 Trending Jewellery Brands Every Women Loves
6. Short Cropped Denims for Women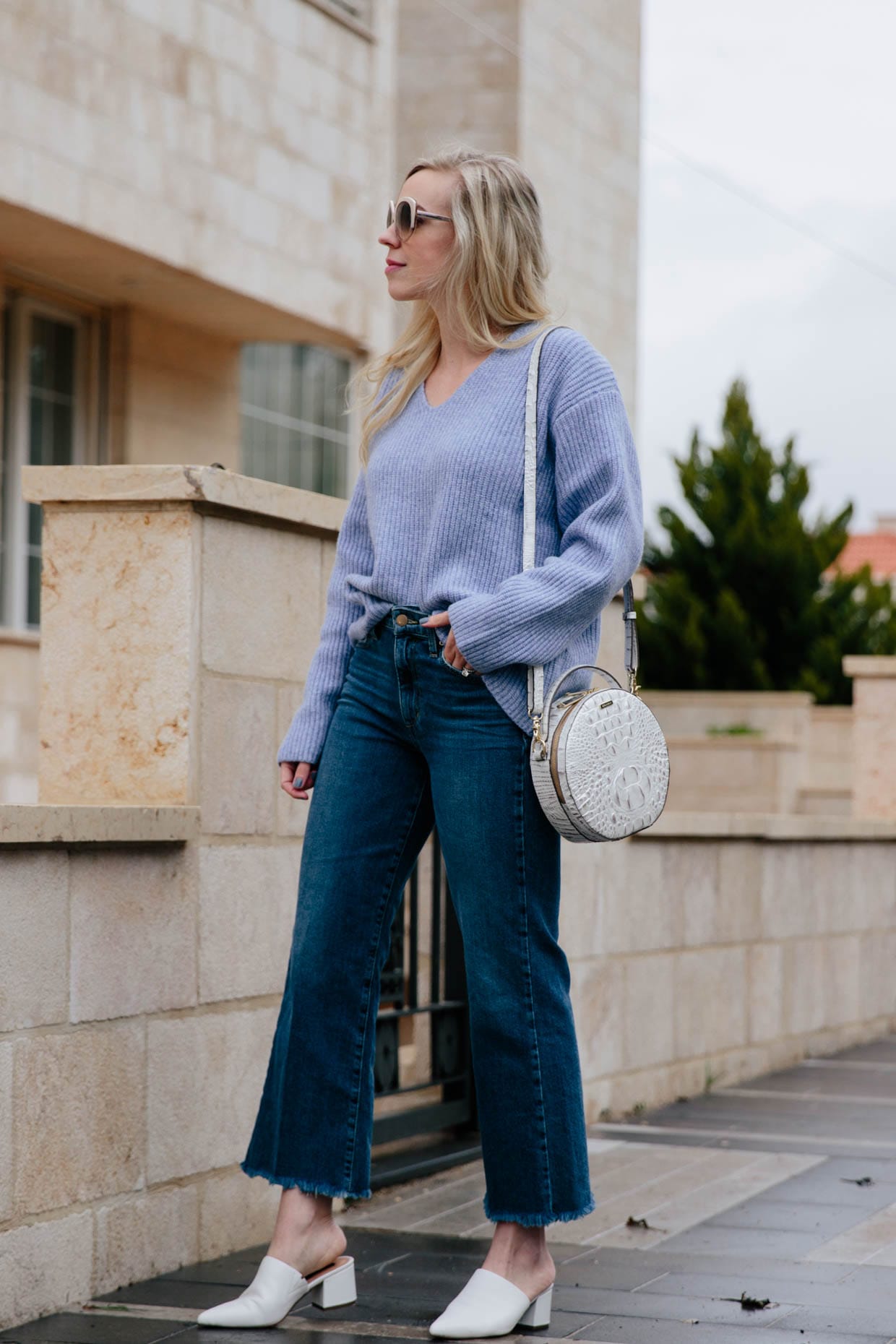 We can't claim that short-cropped are already trending but I assure you they will be trending soon this year. In short-cropped jeans right now, the length isn't too short.
These jeans are cropped from the bottom on ankles and leaving them unfinished to give them a raw look. You can try these while travelling as they are super comfy.
Styling tips
Short cropped jeans look best with spaghetti tops & messy buns and your summer look is ready.

You can also wear V-neck feminine blouses with jeans while travelling these jeans are super comfortable.
Read next: Myths About Shopping Online Every Woman Should Know
 7. Boyfriend Jeans – One Trend You Can Steal!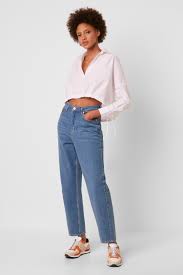 Boyfriend jeans are something many of us are falling for. You can observe them in the airport looks of your beloved celebs to influencers styling video on Instagram.
If we talk about styling them these jeans go really well with white shirts and white sneakers. Summer is knocking on the door and you can surely try this trending look.
Styling tips
On looks that you can always carry with boyfriend jeans are a white shirt, messy bun, and a watch.

You can also wear a fitted t-shirt and denim jacket with boyfriend jeans.
Also read: How To Pair Shoe With Your Outfits Perfectly
Final thoughts:
So these were some trending jeans for women in 2021 that you can plan to add to your wardrobe as they are here to stay for a while. While styling them up you can pair them with minimalistic jewelry and a wide strap belt. Except for the high waist, all of them go well with summer weather and we guess that's the best part of it.
Which is in your cart right now, do tell us in the comment section!