In the earlier post, we checked some best soccer captions for Instagram posts and pictures. But, how you can get your soccer posts more likes by making them reach the targeted audience without the proper set of hashtags?
That's right, along with perfect captions, your posts also need trending Instagram hashtags for soccer to use in your related posts and pictures. 
Whether you are looking for hashtags that are top trending right now or want only the best hashtags about the soccer game, you can follow this list. 
Top Instagram Hashtags For Soccer Games
Firstly, let's take a look at some trending and top soccer hashtags right now. Such hashtags are about the ongoing soccer games and series. That means that can get your post viral to the audience who are following the selected hashtags. 
#fifa 

#worldcup 

#premierleague

#championsleague

#fifacup 

#instafutbol 

#soccerskills 

#brasil 

#soccerplayer 

#soccerteam 

#kick 

#soccerball 

#futbol 

#sport 

#futebol

#liverpool 

#nike

#soccerislife 
Best Soccer Hashtags For Posts On Instagram
If you often share soccer pictures on Instagram because you're a diehard fan, you need only the best hashtags. Keep this list with you, so you don't have to find new hashtags every time you share new posts on Instagram. 
#goal 

#football 

#soccer 

#sports 

#adidas 

#barcelona

#soccergame

#soccerlife

#soccerlove

#soccerworld 

#soccertraining 

#soccermemes 

#soccerteam 

#soccertime 

#soccernews 

#soccerboots 

#soccerfan

#soccerworld
Also read: Top Followed Instagram Celebrities Handles
Instagram Hashtags For Soccer Players
Looking for popular soccer player hashtags for your next Instagram posts? Here are the perfect lists of hashtags you can use for your post about your favorite player. This will make your post be in front of those who are also true fans of the same player.
#messi 

#ronaldo 

#cr 

#realmadrid 

#laliga

#neymar 

#soccerplayers

#cristianoronaldo

#barcelona

#manchesterunited 

#soccerboots 

#soccerfans 
Football Hashtags For Instagram Reels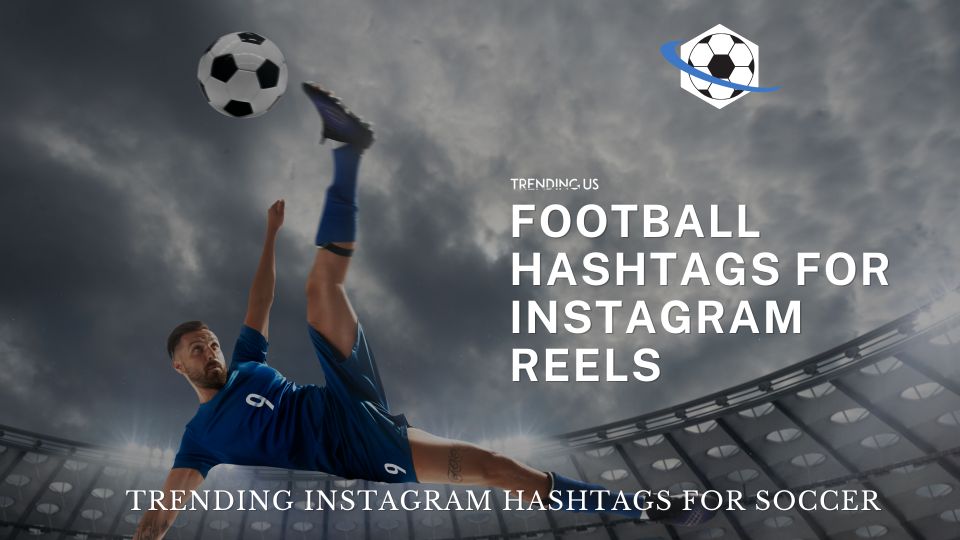 Now, these are the trending hashtags for the football reels on Instagram. Make sure to use such hashtags in your reels to make it go viral and be found by the right audience who is passionate about football or soccer same as you. 
#football 

#footballnews 

#footballfans 

#footballlife 

#footballclub 

#footballteam 

#footballseason 

#footballplayer 

#footballplayers

 #footballgame 
Also read: Best TikTok Hashtags For Yoga To Have
Well, so you have the best Instagram hashtags for soccer and there's no need to look for new ones every time you have to share your posts. Have this post bookmarked and use the suggested hashtags for your purpose.