Music holds a lot of emotions and moods; hence we cannot compromise with the quality and comfort. Every day we come across so many headphones and earbuds options, but no one likes AirPods so far; it has both comfort and quality.
Of Course, these little buds and cases are delicate and need to be protected; thanks to product designers in the market, they got a solution for everything. There are many cases available for AirPods 2, AirPods 3rd generation and AirPods Pro; requirements for cases differ from person to person; some might need a shockproof AirPods case, some might need a waterproof case, a night traveler might choose a glow in the dark case or a busy woman might choose wireless charging or MagSafe supported case.
Well, you can find almost every kind of case for your AirPods on various shopping websites, but here we have created an updated list for all the trending AirPods 2nd generation, AirPods 3 and Pro cases.
Trending Cases for AirPods 2, 3 and the Best AirPods Pro
1. Silicon Cases – Trending AirPods Case on Top of the List
There is no doubt why silicon cases are top of the list because of the huge variety and options. The material of these cases is super soft and absorbs shock. You can get them in almost every type, funky, classy, solid color, and 3D.
In addition, they are available in every range from budget-friendly to premium options
Here are some of our favourite options in silicon AirPods cases-
a. Simple Durable case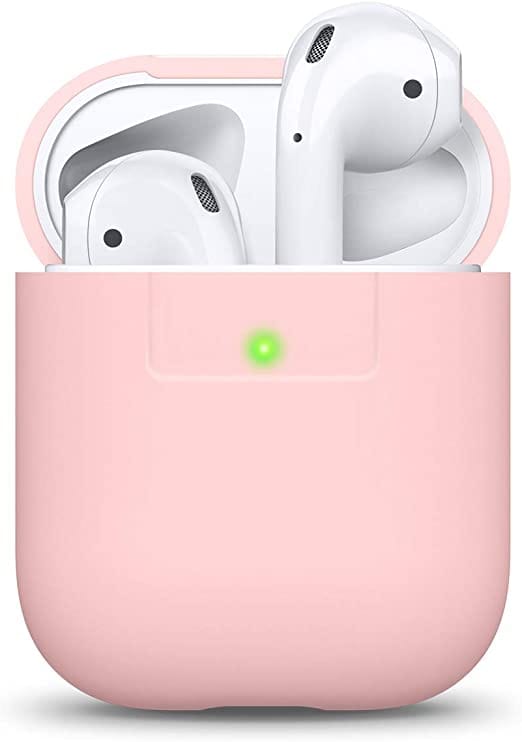 These cases are best for day-to-day use and pocket-friendly; you can always have a simple, durable silicon case for your AirPods 2, AirPods 3 and AirPods pro. They are available in different colors. It can protect your AirPods from scratches, bumps, dirt, and drops. In some of these, you can see the indicator light through the case.
b. Marvel and Avengers Series AirPods cases
We have no doubt about the popularity of the Marvel and Avenger series, and fans can get anything from this theme. You can get so many options in AirPods 2nd generation and AirPods Pro cases, choose your favorite one.
Also read: Trending Songs on Apple Music
c. Tough Armour Case – A Shock Proof Option for your AirPods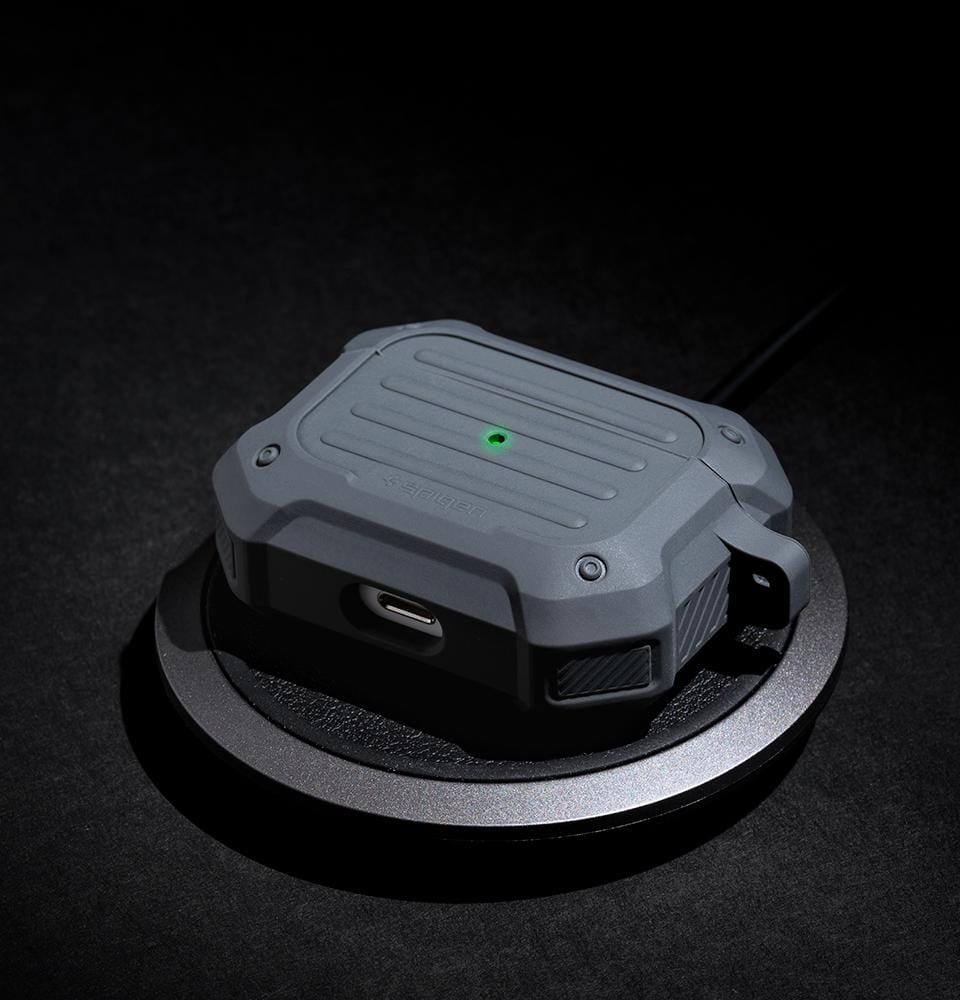 Tough Armour cases are the best option if you travel a lot or if you work outdoors. These cases protect your AirPods 3 or any other AirPods Pro model very well from drop and scratches, it is suitable for rough usage in day to day routine.
These cases give a heavy look, but they are very soft and light in weight; they are made with soft silicone and are very handy. You can easily get them on Amazon.
2. Leather Case – Give a Classy look to your AirPods 3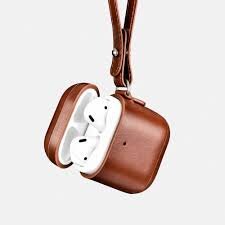 Leather AirPods cases are super classy and elegant; you can get one and use them when you go for clubbing or a party; they can gel up very well with your style. There are multiple designs and shades available on Amazon, black leather, different shades of brown leather, and colorful too; choose your favorite one.
3. Waterproof AirPods 2 Cases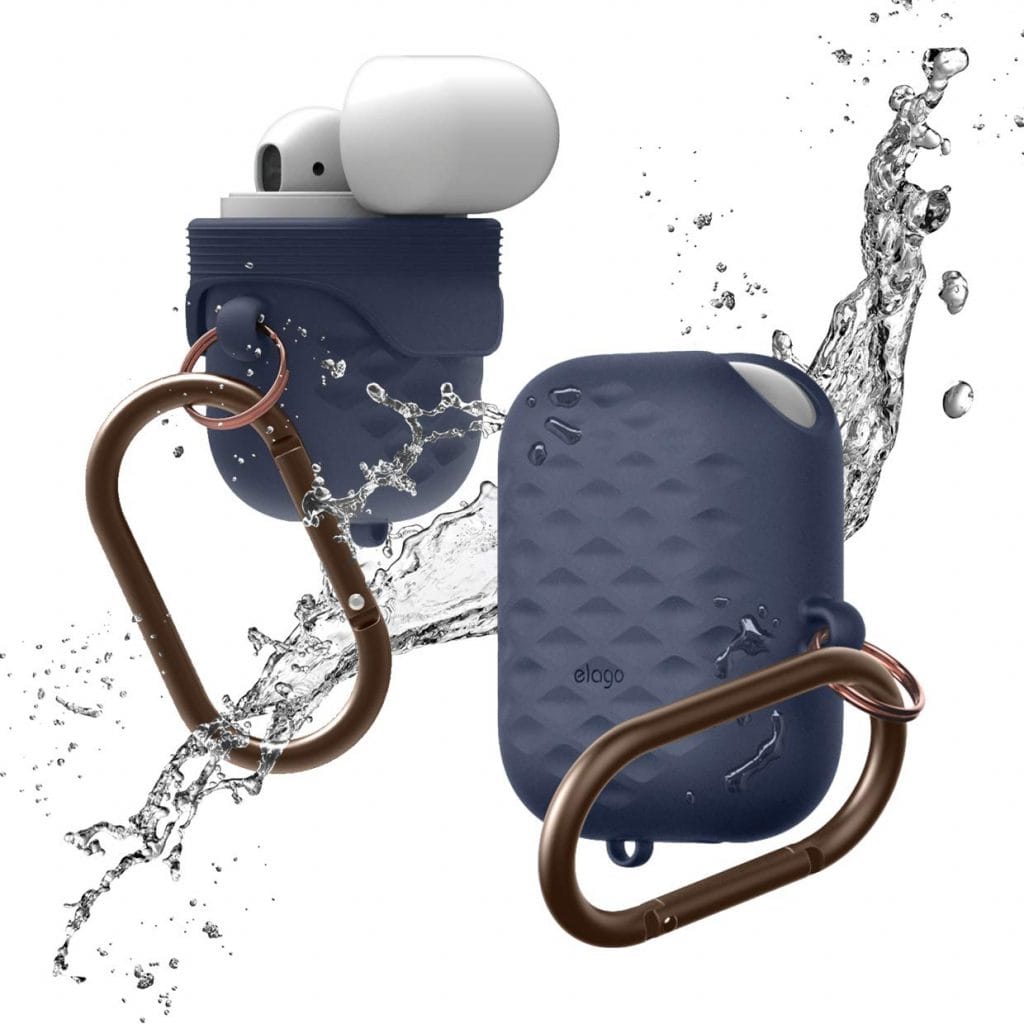 A waterproof AirPods case is much needed while traveling or it's the rainy season to save your AirPods. These cases are available in different materials and designs; silicon is the most common and budget-friendly option in a waterproof case, but you can also go for hard and laminated cases.
Also read: Trending iPhone Accessories to Buy Right Now
4. Glow in the Dark – AirPods Pro Case for Traveling
Are you going for a trek? Well, these glow-in-the-dark AirPods cases will be the perfect option for you. These cases make your AirPods easily accessible in your backpack at night; usually, they are made of Silicon material.
You can get many options about the design, from simple single colors to various prints and shapes.
5. Multiple Shapes – Cool and Cute for AirPods 2 and AirPods Pro Cases.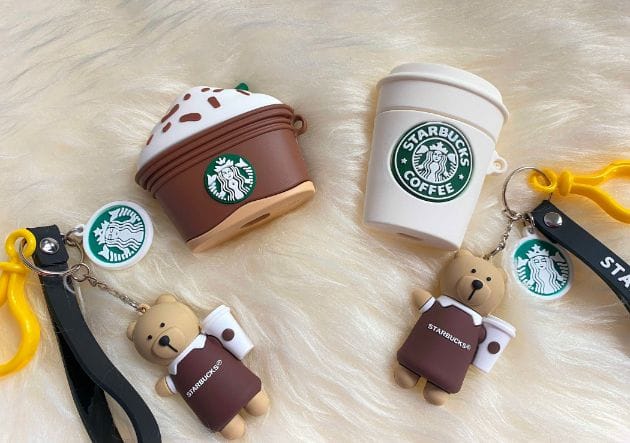 Online stores provide a huge variety of AirPods and AirPods pro cases as there is no limit to creativity; some websites give you brand and goodie-inspired options for AirPods in all the models like AirPods 2, AirPods 3 and AirPods pro. You can get a Starbucks, LV bag AirPods case; you can also get some food-inspired cases whatever you like and in multiple shapes.
Also read: Trending Apple Watch Bands for Every Men/Women's Occasion 
6. Stripes – Coolest AirPods Cases
AirPods cases with stripes look the coolest; they are funky and sporty. Talking about the trending one in this, rainbow stripes are on the top.
But, other than a rainbow, you can get dual-color or single color stripe AirPods cases for your AirPods 2, AirPods 3rd generation, AirPods Pro and add fun and add more colors to your life.