When you wish to dedicate cute TikTok posts for your girlfriend, it has to be special in every aspect. You might have a perfect picture or video to show your love, but the post captions that melt her heart. 
Feeling unsure about how to come up with special and cute TikTok captions for your girlfriend? That's not a problem anymore, because you're in the right place. 
Check out these perfect and special captions to make your girlfriend fall in love with you again. 
Cute TikTok Captions for Girlfriend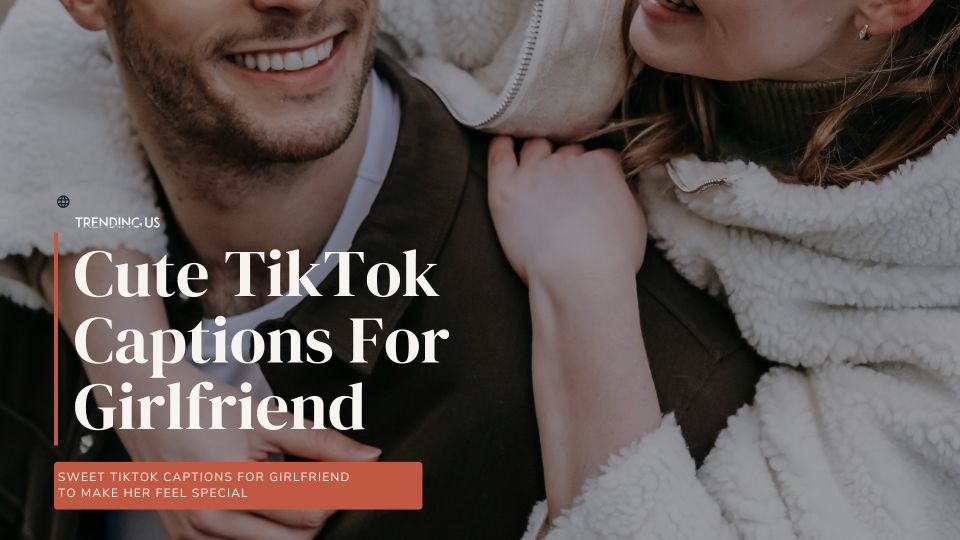 There's no perfect time to let her know why much you love her. Instead of waiting, you can simply share cute TikTok posts with your girlfriend. For a random post, you can also try these cute captions to appreciate your girlfriend genuinely. 
I still can't forget the first time we met. What a great memory!

Someone told me 'I'm so lucky'. Now I realize why they said so.

The more I know the more I fall in love with you. 

You never fail to impress me with your cuteness and personality.

All because of you, I know the real meaning of love. 

Thanks for giving me your heart, I'll give you mine everything. 

You're the beauty and you're the beast. Simply, you're perfect to me. 

Babe, you came into my life like a sun after a dark night. 

No matter what I do, it's never enough to tell how much I love you.

My every moment is special when it's with you. FYI.

Dear, you're beautiful on your own and there's nothing you've to do about it.

I fear nothing else, as long as you are with me everything is just alright.
Make your girlfriend appreciated, by calling her with one of the cutest nicknames for girlfriend.
Funny Captions for Girlfriend On TikTok
Make your girlfriend's day by posting some fun experiences you two shared within. If sharing viral memes isn't feel good, try some funny posts and captions. The such post will make her laugh because here you share the jokes you two related to.
When you get enough beauty sleep, but still wake up looking horrible. 

No one could handle me even my friends, but this girl!

Every time I see you, I forget what I was talking about. 

You look amazing in everything. So please don't ask how it looks on you. 

We might be in a relationship now, but I won't stop teasing you like a friend.

Thank you for being in my life. Thank you for being my girlfriend. 

When you have a girlfriend that's a daydream and nightmare at the same time.

To be honest, you look good without makeup. I mean it!

The great thing is your girlfriend is your one and only best friend.

She's already taken, keep your distance! It's me saying her boyfriend. 

I'm not being desperate, just I don't want lose you by any chance.
Special TikTok Captions for GF's Birthday Post
Want to make her feel special on the best day of her life? this is the list of sweet birthday captions to add to TikTok posts of girlfriends. You can use any wishes or quotes, but your girlfriend will appreciate it when you write something by yourself.
I'll always be grateful for this day, more than you!

On this special day, you've my all best wishes to you.

Love you, and don't ever think that I forget about this day. HBD

Wishing you a very special happy birthday, my love!

How can I get you a birthday present, when yourself a big present to me!

Whatever your dreams are may all be fulfilled in this new year. 

You're my motivation, I'm happy that you're with me. Best wishes to you. 

May you get everything you hope for, my birthday prayers for you.

Here are my special birthday wishes for you, wait for the big surprise!

Just tell me what you want and I will do anything to give that to you, HBD.

May you always stay this confident and motivated. Happy birthday, babe.
If this is her birthday, you can also share these Special birthday wishes for girlfriend.
Best TikTok Captions for Your Girlfriend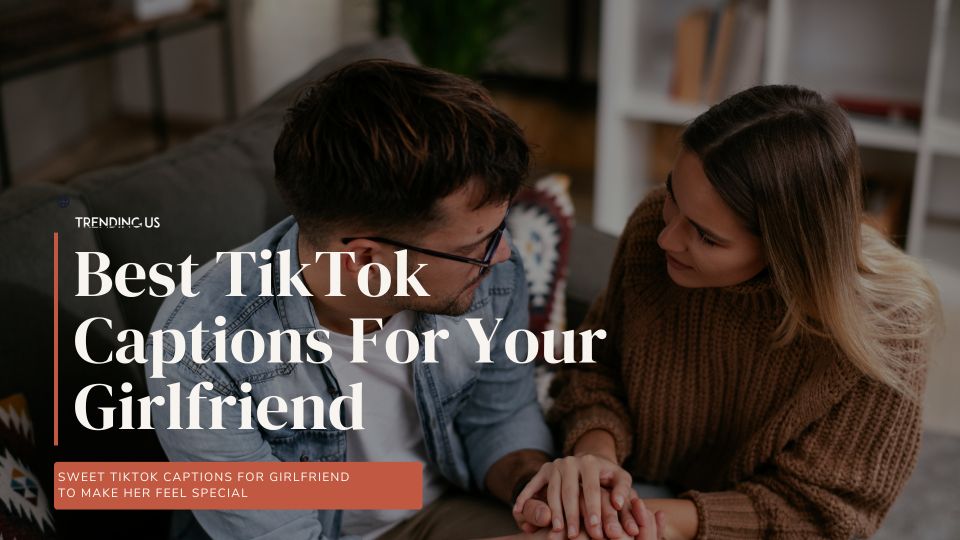 To make your relationship even more refreshing, occasionally you need to surprise your girlfriend. And that's not limited to gifts only, you can share a sweet TikTok post. Just be sure to use captions that are lovely and perfect like these.
Don't ask me why but you make me happy anyway.

When I look into your eyes, I see the real me.

Seeing you smile because of me is my favorite chore.  

You're the one who perfectly completes me.

I can't thank you enough for being in my life.

Meet my one and only favorite person. 

I like you the way you are. I don't ask much.

You remind me of the best thing in my life.

It's all because of you I started listening love songs.

As you're with me now, I feel so lucky to have you.

You're with me that's my only wish for now and forever.
Whether you dedicate a post to your girlfriend on her birthday or a random day, the captions are to express your feelings perfectly. These are the special TikTok captions for your girlfriend's post that fit to any mood and occasion. Make it a cute one or a special one, such captions will help you to stronger your relationship, that's for sure.