Spring is here and so will be summer very soon. This is most of our favorite season, especially because we get to dress up so much. The weather is just perfect. Not too cold and not too hot either. This gives us a lot of room to dress up and experiment with fashion in terms of style, material, and looks. While it is all nice, bright, and chirpy outside, we have put together a list of Spring Summer Fashion Essentials you must have in your Wardrobe. You can use these to slay your way through the fashion game coming months.
A new season trend, however, does not essentially have to be about new clothes and styles. It should not be necessary to give your wardrobe a complete makeover. Instead, it can still be fun, stylish, and chic by putting together some all-time basics and working your style through them. We bring to you a list of essentials that are here to stay and can be repurposed again and again to create fresh looks every time.
1.Wide Leg Pants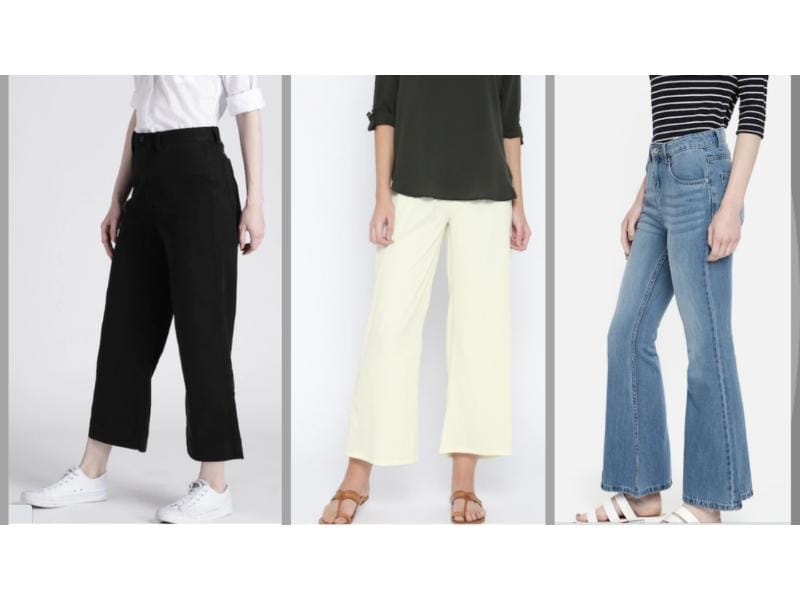 First on our list is the wide-leg pants. But of course, whether they suit you or not, depends on your body type. Skinny fit jeans have lost their charm among people and slowly but surely making room for the more roomy pants. Talking of wide-legged pants, you can choose from a wide range in style, length, and fabric. Here are a few options,
They are generally light in weight and on the pocket too. Get a high-waisted one to enjoy an all-day outdoors being stylish and comfortable at the same time.
High waisted wide leg Denim
They are sold as sailor pants or cowboy pants by popular brands. However, there are many They can easily become the crown jewel of your closets they are classic and usable all year long.
We got you a pair of denim here.  Hope you like it.
These are quite versatile to pair with a crop top or even joggers. Basically, they are glamour in the comfort zone. The soothing color is especially suited for the spring summer fashion collection. Enhance your look with bright-colored tops and shoes paired with these pants.
2. White Button-Down Shirt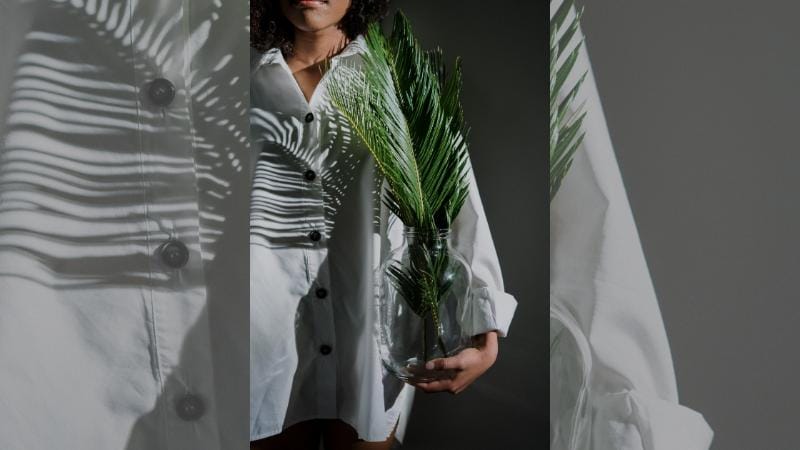 Our next favorite for your spring summer fashion essentials closet is a white button-down shirt. Especially as silk one, because it does not wrinkle as much. You can wear it all the time and stays in great shape for longer. The classic and chic look with a straight or relaxed fit shirt is great to have as a wardrobe staple. You could also go for a cotton or linen shirt here, but they just need a little more maintenance. It can be matched to go with almost any and every bottom wear. So, it is a must-have.
Also read: Trending Clothing Brands [Wardrobe Essentials]
3.Skirts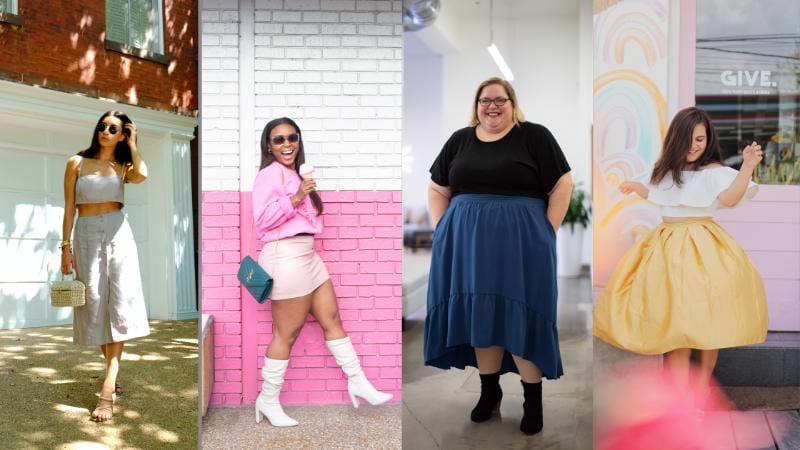 Skirts are something that instantly up your fashion game, every time you put on one. They are good to travel in and bring in a lot of comfort. Most styles keep you from getting bothered about buttons or zippers sticking out and easy to put on. You can create your artsy, formal, or just a casual look with skirts of different lengths and fabrics to suit your day.
We believe that shirts are a very inclusive piece of clothing. You can find the right skirt for tall, short, skinny or not, any complexion under the sun, and anything in between. You can dress them up or down as you feel like.
We have a bonus tip for you. Try layering a knee or calf skirt under a dress. The layered dressing style is in these days and looks unique too.
4.Tank Tops and Crop Tops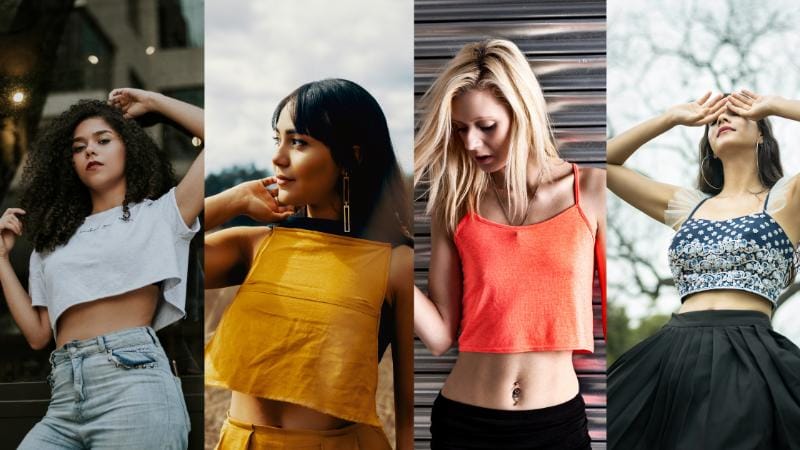 As days get warmer, tank tops make their way to the spring summer fashion essentials wardrobe collection. Especially if plan to go on a vacation any time soon, it will be a nice idea to throw in a couple of them into your suitcase. They will practically occupy no space and come in handy to pair with a lot of things. If you are wondering which colors and style to go for, we recommend, a black and a white one. Crop tops and tanks come in a variety of neck styles, from turtle necks, Vs, racerbacks to halters, and more. You name it. They are also easily available in most online stores.
Pair them with jeans, shorts, or skirts, the options are endless. They can be worn well into summer and also layered over on cooler days.
Also read: Trending Work Outfits for Women to Make an Impact
5.Basic White Tee
White is the color for summers. Not only do white clothes keep you cool, but they are soothing to look at too. And speaking of whites, casual tees are your best friends when it gets warm outside. They are comfy and can be styled in 100 different ways.
Couple them up with denim for the effortless put-together look. If a crop top is what you prefer, pair it with a high-waisted skirt. If you are comfortable with some skin show, flaunt your waistline by knotting up a regular t-shirt into a crop top. Not to forget the t-shirt dresses. They are the ultimate comfort for lounging around at home or a casual out as well.
A golden tip here is to keep your whites in the affordable range. Well, let's face it. Whites are difficult to keep white. So quick off the shelf pieces will keep you away from the guilt and fear of ruining them.
6.All things Floral
The next essential that we feel everyone should have as spring summer fashion essentials are florals. Florals are not the trend but a staple and are here to stay. They are the happy print of the season. They ooze out a lot of positivity and comfort and go with the weather and the blooms of the season. Florals and spring go hand in hand and you just cannot neglect them.
They are always a savior. You can have floral on for any and every occasion and just be good with it. 
You can grab on to a floral dress for a brunch with friends. A floral tee for a dinner outing. Florals for beaches will always be the go-to boho look.  And if haven't already noticed, floral workout outfits are in too. They are in fact, the new trend. And not to forget the ethnics, for boys and girls alike, they can never be outdated.
Also read: Trending Must Try Outfits on Pinterest
7.Jumpsuits
We are obviously not missing out on jumpsuits this spring. They were in last year and they are going to hold their place this year too. The best thing about jumpsuits is, you can easily dress them up or dress them down within minutes. You practically step into a party with a jumpsuit you have been lounging in. Jazz them up with chunky neckpieces and load up on bracelets and bangles, a pair of high heels and you are all set to party.
If you are still stuck to jeans and tee look, you must give this one-piece clothing a try. They are comfortable and easy to wear. Once you get used to their comfort and ease, you can never have just enough. You can try tie-dyes or pastels, body-hugging or ruffles, shorts or full length, shimmery sequined pieces, or baggy handyman style.
Jumpsuits transform you into a very dressy look without much effort. They look really feminine and with the right accessories, you have a perfect outfit. They are a must-have in your spring-summer fashion essentials collection.
8.Co-ords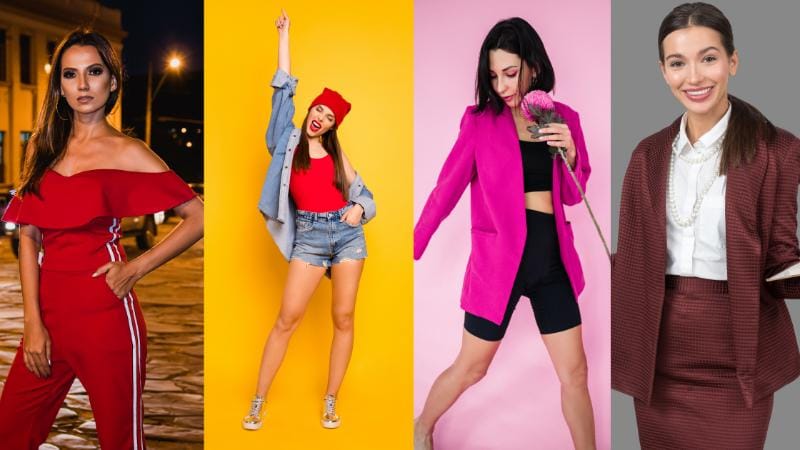 Co-ords or matching sets are in irrespective of the season. For winters, we had sweatshirts and jogger sets for lounging and blazer and trouser sets for formals. For spring and summers too, there are a no. of options. The new-age clothing stores have unique summer hoodies with matching shorts. There are also super cute sets of skirts and tops. There are also uber-cool blazer and shorts sets in the market. And then we have the time-tested formal skirt and blazer sets.
Talking of co-ords, they do not necessarily have to be the exact same color. You could have a set in contrasting colors. Even different shades of the same color are trending these days.
Also read: First Date Outfit Ideas for Women (with Photos!)
9.Linen Everything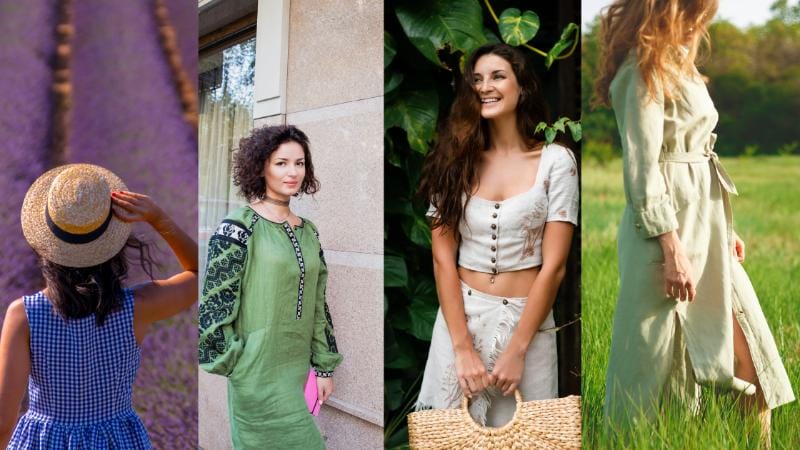 With the sun getting scorching hot or even before that to enjoy the cool breeze, linens are the best. It allows enough air to flow through it, keeping the body cool. Linen is also a great absorbent. If you are going to be in a place that's very humid and sweaty, trust dresses in this material.
Linen shorts and dresses are very breathable. They are super smooth on the skin. Especially if you have sensitive skin, linens have to be your best friend. Shirts in this material are popular among men too. Add the ultimate comfort to your spring summer fashion essentials with linens.
10.Fit and Flare Dresses
Fit and flare dresses are great to highlight your curves just right. As the name suggests, they are fitted at the waist or slightly above it. Beyond that, the fabric just flares out away from the body. So, while you show off the curve on your narrowest part, you can also easily hide your pooch.
These dresses are really elegant and look pretty on almost all body types. You can dress up like a springtime diva in a fit and flare dress whether going out for a romantic date or a catch-up with friends. 
These are a must-have irrespective of your body type. Get one that can be teamed up with a lot of different footwear and bags and create different looks.
Get the comfiest fit and flare piece here.
Those were our spring summer fashion essentials for spring and summer clothing. We are sure you own some of these items already, upgrade your wardrobe with the rest. These are not just trends but staples so will be able to repurpose most of them for a greater part of the year. Turn up your fashion game and breeze around like a diva.