A wedding is one of the most beautiful events in one's life, a day when you finally find a soulmate—the day filled with your loved one wishing the best for you, traditions to bring you more closely, and pictures that freeze this time to cherish life long. 
Pictures are like reliving those moments again, and one cannot stop himself from sharing them on social media like Instagram and Facebook. And when our favorite people share their wedding pictures, we cannot find a word to express those feelings, and surely they deserve comments and compliments for their big day.
Here are some great comments and compliments for wedding pictures.
Cute Comments For Wedding Pictures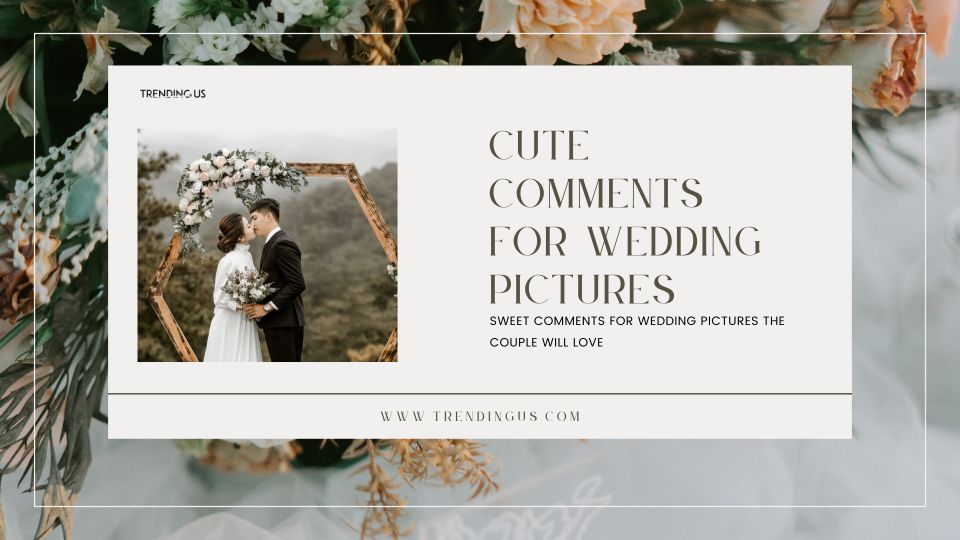 Oh, those pictures are cute and deserve pretty little cute comments. So here are some cute comments for the sweet couple on their big day.
Perfect couple.

Finally it is happening. I can't believe it.

Woohoo my favourite couple got hitched.

Someone pinch me please, am I dreaming.

Made for each other just like ketchup and french fries.

Team bride rocking all around.

Team groom knows how to rock.

Bridesmaids never fail to slay.

I got so many compliments on these pictures that I can't settle with one.

A comment can't sum up my emotions.

My best wishes are to you two, and may you both share an amazing time ahead. 
Also read: Comments for Boyfriend to Make Him Smile
Comments For Wedding Pictures Of A Family Member
Family is always important and close to our heart; family members' weddings are fun; Meeting cousins cherishing childhood and creating memories.
Here are some comments for wedding pictures of a family member.
This memory lane is absolutely beautiful.

Perfect shots of perfect moments are what else we can ask for.

A beautiful day captured perfectly.

I couldn't be more happier that my friend is married now.

What a beautiful outfit, this looks perfect on you guys.

Wedding was full of beautiful traditional hues.

And my heart goes gaga…

It was a beautiful wedding perfectly planned and well executed.

My cuties are officially husband and wife, woohoo!

You guys are a couple goal, you made us believe in a love story.

Such a heartwarming event to watch on social media right now. Feeling so happy!
Also read: Trending Wedding Hashtags for Instagram & Facebook
Comments For A Wedding Video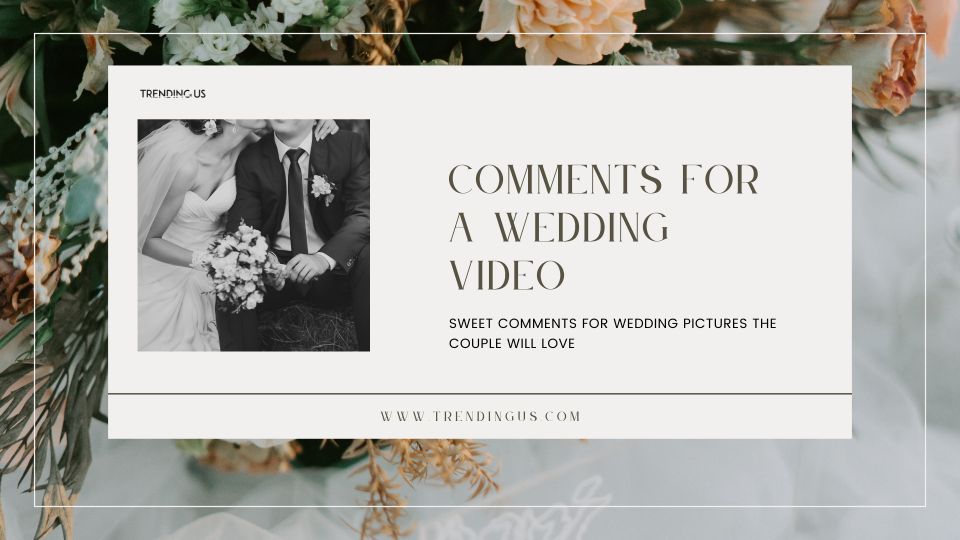 If pictures freeze the moment the video captures the journey, today it's just not the picture but more about wedding videos after wedding teasers. 
Here are some beautiful comments for a wedding video that you can't miss.
Oh this isn't a dream, I still can't believe it happened.

Word limit is too little to express.

I wish you a smile every day in this new journey.

Hope these rings keep you guys attached in every ups and downs.

Wishing both of you lifetime happiness and love for this new beginning.

And it's a victory, you guys won, these pictures prove it.

Thanks for making me part of this cozy beautiful wedding, gonna cherish all my life.

My you guys grow with each other every single day.

Hold each other's hands in every ups and down just like you are doing in this picture.

Heartiest wishes on your big day.

No matter how many times I see this, I fall in love with it. 

Absolutely stunning. The way you look at each other and that smile says everything.
Also read: Comments for Couple [FULL LIST]
Awesome Comments For Wedding Photoshoot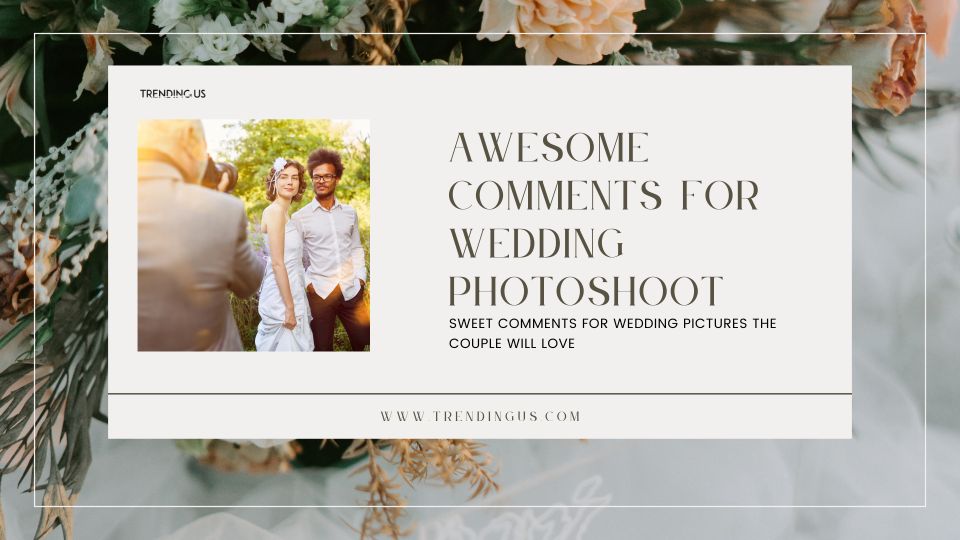 Wedding photoshoots are the biggest trend on social media, going for an outdoor shoot with your partner and living a movie is fun. If your friends shared a photoshoot how can you forget to comment.
Try these comments for wedding photoshoot pictures. 
What a beautiful promotion, from miss to mrs.

And it's a perfect right swipe, cheers!

This year can't get better as this is the best day.

Life is all about learning and passing tests, so from today you will learn to keep quiet and she will test your patience. All the best guys!

You got a lady boss, congratulations man!

And when he asked "can I have your daughter for the rest of my life" he said yes!

When you approach her parents for a date permission but they fix your wedding date instead.

Finding a life partner is one of the most important things and you guys found the best.

I feel like giving blessings like an old granny.

Believe me I am not crying.

A beautiful pair. It's hard to handle so much love in one picture.

Seriously, i have no words to describe how perfect you both look together. 

Can I like this thousand times???

You two together look unquestionably perfect. 

So happy to see you both. Can't compliment you enough.

I can't believe I witness such an awesome event. Happy for you!

What a beautiful picture. May you have an awesome life ahead. 

So happy for both of you. I wish you always stay together and create so many great moments in your life.

A big round of applause for the couple for traveling so far and looking for forever….