Like Instagram, TikTok is also one social media site to make friends and followers online. No surprise that TikTok is one of the popular apps among youngsters and they usually share posts their videos and pictures on it.
Whilst most people share their videos on TikTok, some also posts selfies to stay connected with their friends. But, to get more likes and comments on selfie posts, the TikTok caption is the one factor.
If you're looking for the best TikTok captions for selfies, here's a list of them to start with. 
Cool Tiktok Captions for Selfie Posts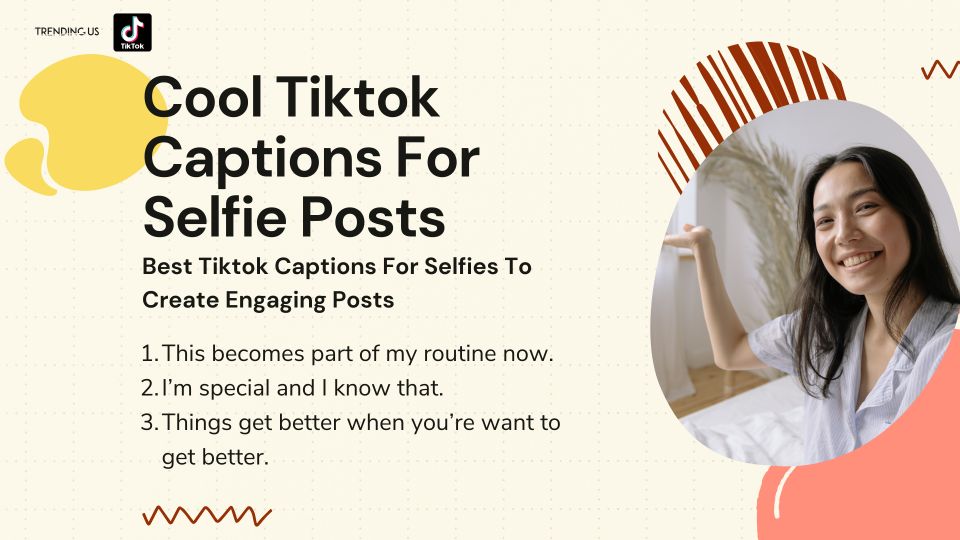 Interested to get your friends and followers' attention with just one captions? These are the coolest selfie captions to use on TikTok posts.
Just a simple smile can change your day.

This becomes part of my routine now. 

I'm special and I know that. 

Things get better when you're want to get better. 

Get busy in living your everyday the best possible way.

There's always the one more selfie. 

Always spare some time for yourself, first and foremost. 

Do so great in life that your haters star feeling jealous.

Those who accept me without judging are my real friends.

I am whatever I am you think I am. 

Love yourself because not everyone does so. 

So, what's your mood of the day?
Don't forget to check out these comments for mirror selfies.
Funny TikTok Captions for Selfie Pictures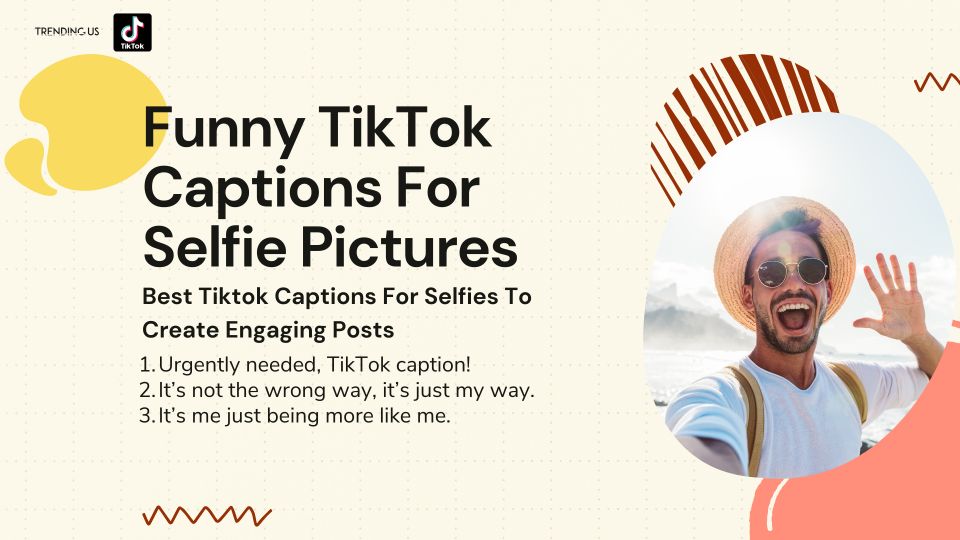 Make your post entertaining one with these funny captions. Whether it's to write something hillarious or to make your haters jealous, these captions are worth using on your selfies. 
I'm not selfish because I keep it limited to just selfies.

I just can't stop giving one more pose. 

Being perfect is not a goal, I just want to be great.

Urgently needed, TikTok caption!

It's not wrong way, it's just my way.

It's me just being more like me. 

Already feeling like a TikTok star. 

It's just a success and achievements matter in the end.

Never forget from where you came and where you want to be.

If you have problem with my attitude then problem is yours. 

I'm already the best and I don't want to prove it.

No idea who took this pic. But it's perfect, Right?
Cute TikTok Captions for Selfies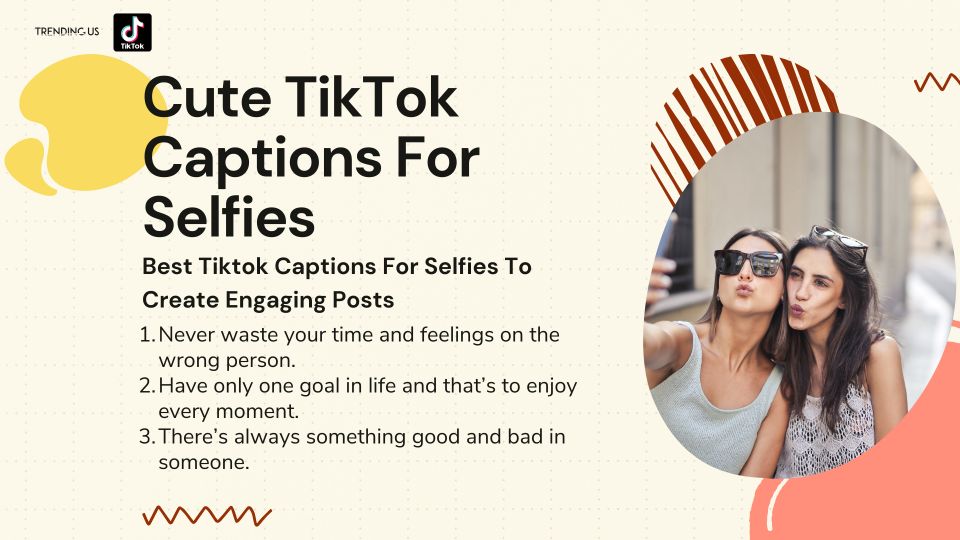 Loving yourself isn't selfish move at all. Show off how proud you're using such cute captions for selfie posts on TikTok.
You matter, whether you feel it or not. 

Do what you can do…and the best than anyone else. 

It's hard to find good people. If you find them keep them.

Let the time pass, it really solves everything.

Never waste your time and feelings on the wrong person. 

Have only one goal in like and that's to enjoy every moment. 

There's always something good and bad in someone. 

You can't choose the right thing when your mood isn't right.

Life is itself a journey, make sure you enjoy it the most. 

Care about yourself, because no one can take it that seriously.

Start believing in yourself and rest path gets easy. 

Whatever you want to start, just start it right now. 

All I wish to have is a good time.
Just good vibes only, nothing else is needed.
Want to look badass? You can try these savage instagram captions for your posts and selfies.
Final thoughts
If you want to impress your existing audience or want to get viral on TikTok, you shouldn't ignore your post captions. Indeed, it's always challenging to have unique TikTok captions if you frequently share selfies. 
For that, you can follow the shared list of best TikTok captions for selfies to make the process simpler and faster. It helps you to make your post unique and engaging. Better try using the relevant captions from the list. You can just bookmark this post for future captions idea and new updates on this post.