A well-thought comment on your boyfriend's pictures on social media from the special one can make their day. These little efforts become cute moments that lead to sweet memories to cherish. 
Often, we go speechless when we post something on Instagram or Facebook and cannot figure out what to comment on.
Well, we are here to rescue you with some great ideas of comments for your boyfriend plus his picture/post, which will certainly make them smile.
Comments for Your Boyfriend's Facebook Picture
 

You are the best in both worlds.

 

Sugar & spice and everything nice.

 

And that's my pizza slice.

 

You rock my world.

 

From childhood phantom cigarettes to listening to the last cigarette!

 

That cute smile made my day.

 

Oh those tough looks!

 

Thanks for making me smile and always being there.

 

You are my forever and ever.

You bring the best in me.
Also read: Comments and Wishes For Newborn Baby Pictures
Comments for Boyfriend on an Instagram Post/Reel
Sorry girls, he is already booked.

Okay girls' better luck next time, he is taken for this life.

A well-aged wine.
I want to walk an extra mile with you.
Olala side effects of gym!
You are my Mickey I am your Minnie.
We are not in love forever, we are partners in crime forever.
Will you be my date tonight?
You are my whole meal.
Short Comments for Your Boyfriend on Instagram Post
Standing next to you makes me look better.

I wish you would see yourself from my view.

They are just jealous that you chose me.

You are my lobster.

You are the Ross to my Rachel.

I would never wish to get over you.

You are a weirdo, but my weirdo.

What I'm about to say is probably the most selfish thing I've ever said in my life, I love you.

Being around you drives me nuts and not being around you drives me nuts.

When I'm with you I completely forget what I am.

Besides chocolate, you are my favorite.

Wow, you look perfect in this frame.
Also read: Comments for Engagement Photos Loved by Couples
Cute Comments for Your Boyfriend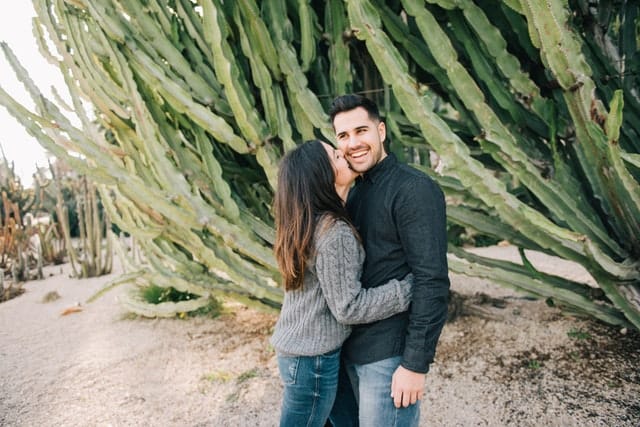 I love going out with you, it gives me a chance to show you off.

You always give me butterflies.

You bring the best in me and for me.

I'm just a girl standing in front of a boy asking him to keep loving me forever.

I can simply be myself with you.

I simply wish to walk miles with you.

I don't have thousands of words for you so, I simply say ' i love you.

Only person I love to share my pizza slice with and my mood swings.

You make my heart sing.

Being with you feels like living in La La Land!

You're everything I was looking for. 

Love you so much, I can't imagine my life without you!

I'm so happy that we are together!

Looking awesome as always!
That's the reason why I fell in love with you.

Finding you makes me feel like I found the best pokemon.

You know how to make me feel special and my soul glow.

Watch out ladies, all copyrights are reserved…!

The distraction I can't afford to lose.

A simple message from you is enough to make my day.

I can't imagine anyone else in your place.

You're not my friend or partner, but my entire life, actually!

Your pictures always bring a smile to my face. 

Look at the pose. Oh, I can't control myself. 

I can't take my eyes off you. How great-looking you're!

I noticed that from the day you were in my life, everything turned great.

Thank you for making me feel loved like I never dreamed about.

There was a time, i was living a normal life. And then you came.
I hope you absolutely loved the above list of compliments. Don't forget to checkout our list of comments for girls as well.