Tattoos are a way of expressing your thoughts or just about looking cool. Some regard it as bad and yet others regard it as normal. But whatever the case, no one can deny a tattoo is attractive.
There are different kinds of tattoos. The tattoo can be a great way of adding to your looks. And tattoos can be broadly pure design, words, images, etc. Some prefer hands and some prefer the neck or back.
 Whatever the choice is, one thing is for sure that having a tattoo is compliment worthy. If your friends get a tattoo, that's the first thing you are going to notice. 
Even if you are out in a mall and you meet someone, the first thing you see is their tattoo unless it is covered. So if you observe a tattoo, you can compliment it. And that's the best way to break the ice. 
Compliments for creative work are always worth giving. And mentioning something very specific makes the person feel really comfortable and good. 
So in this article, we are looking at the best way to compliment someone with a tattoo.
Best Compliments for Tattoo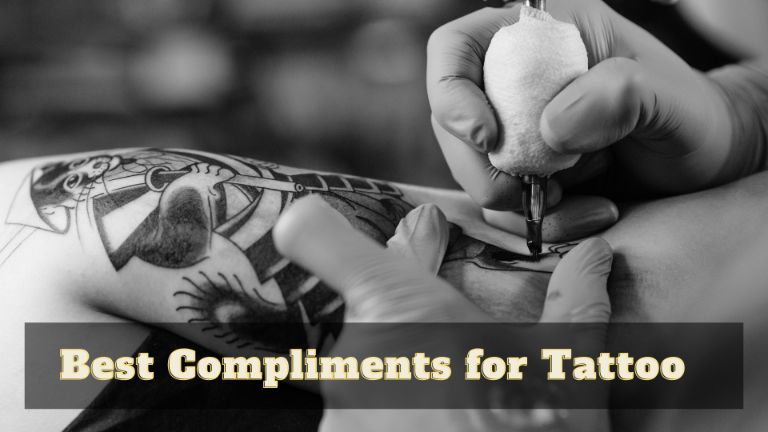 Your tattoo is so unique and incredible. 

That is some great ink.

Wow! That is so beautiful. Where did you get it done?

That tattoo suits you perfectly. I wish I could find one that suits me too. 

Did you get a new tattoo? That is so cool. 

You must be becoming more popular with that new tattoo. 

Woah! This is so great. Come on, let me take a picture of that. I want a similar one. 

You must be hearing it a lot. But that tattoo is just great. Your tattoo artist is really gifted. 

That is dope. When did you get that? And the color just matches with your skin tone perfectly. 

What does it say? Let me read. That is so nice. It will look great on your Instagram. 

I am so jealous of you. That is one good looking tattoo. 

Can I ask who is your tattoo artist? Because that is the best tattoo I have ever seen in my life. 

A tattoo is perfect for your skin tone. That hand is killing right now. 

Remember when you used to say that tattoos don't look good. But now, look at you. 

That tattoo is so good that it adds to your manliness. 
Also read: 48 Comments for a New Car
Best compliments for your tattoo artist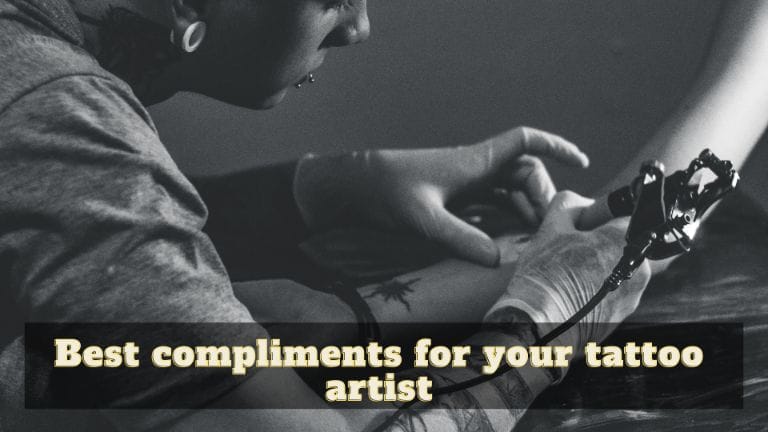 Your hands are really gifted. And of course, the beauty of this tattoo speaks of your hard work. 

I wish there were many of you as many don't get perfect tattoos. 

Thank you for recommending this. This is absolutely the best one. It is much better than the one I originally wanted.

 You are very talented. And your skillset is very amazing. I thought it may not look like my expectations. But this was way beyond my expectations. 

You are one of the best tattoo artists I have met. I am going to recommend you to my friends. 

This is the best tattoo design I have seen. Your custom made this? That is so awesome and cool. 

I am going to tell my friends about this place. This is such a great place. And your dedication towards this is so good. 

Love the fact that you are really passionate about this. This makes this experience even better. 

I wish I could have found you earlier. I didn't like that old tattoo very much. But this one is excellent and very good. 

Everybody loved the beautiful design and it is very comfortable. The process was also soothing and not bad. 

I like the fact that you take time for each of your customers and do the work patiently. It turned out nice. 

Appreciate the work. This is a really good inkwork. I am going to get all my tattoos over here only from now onwards. 

Amazing! Many people started noticing me. And getting my tattoo from you was the best decision. You are extremely talented.

 This is a good tattoo place. And the artist is the best in his fields.  He is highly professional and extremely passionate about his work. 
Also read: 78 Comments For New Business
One Word Compliments For Tattoo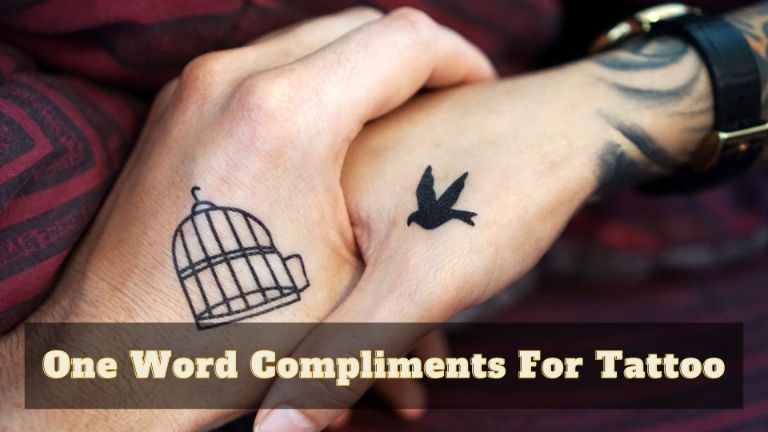 Dope! 

Amazing

Creative

Sparkling

Attractive

Manly

Love

Lively

Dreamy

Exciting

Fabulous 

Magical 

Interesting

Hot

Mesmerizing 

Incredible 
Also read: 138 Compliments for Dance Performance
Comments for Tattoo on Instagram
Really cool design. Suits you. 

You look different. It's nice. 

The tattoo is looking better than you. Just kidding. You look great in this tattoo. 

You are on fire. 

Oh, I too want a cool tattoo just like that. Where did you get this idea? 

This is so incredible. I am not able to take my eyes off. 

Tattoo and dress makes you look stronger and mysterious, 

That is so dope. And the matching is just perfect. It is very lively to look at. 

It is such a nice tattoo. You are going to rock now. 

I couldn't find a perfect compliment for it so dropping a heart. 

Inked perfectly, any story behind it?

After repeatedly seeing your tattoo, I feel like having the one. 

I'm not a fan of the tattoo, but this one has my attention.
Also read: 61 Compliments for Friends (Ultimate Compilation)
These are some of the compliments and comments that you can give. This will make the person very happy. And not to mention, the tattoo artist is worth the praise. Many people are getting tattoos these days. 
Acknowledging it and giving simple good compliments can make their day. And even if you don't like tattoos, you can still appreciate it for your friends.
Finally, compliments are a really great way to be comfortable around each other. And it will make your friends like you more.