Dance is an extremely passionate art performed to express one's love for music. It is a form of art, a way to bring happiness, to express your feelings, be more fit or just feel about yourself within..
For instance, Bharatanatyam is often done by women to express Hindu religious stories and devotions. On the other hand, breakdance is an improvisation. People express energy, creativity, humor, etc. hence the name street dance.
Dance is also very good to invest our time and has health benefits. And if our family or friends are dancers, we must appreciate and compliment them.
Compliments for Traditional Indian Dance forms:
Your posture was very good. I have never seen a better posture.
What energy! I was mesmerized by your dance.
I never knew you danced so beautifully.
Your elegance ruled everything.
Your devotion is out of the world.
Attire suits you. And I never saw a better dance performance.
The music, your dance, and the colors it all feels like I'm in heaven.
I loved your performance. Outstanding!
You were born to be a dancer. Your dancing and your energy are beyond the best.

You are multitalented. And all of your

hard work has paid off.

That expression just wowed us.
It looked so divine, an excellent performance.
And the sad part of this dance is, It ends.
Unbelievable and one of the best performances by you.
You are born to perform.
What a great way to tell a story. Mind-blowing.
It was a beautiful and entertaining performance.
We can feel your energy in this act. You are so inspiring.
Perfect moves. Perfect expressions. Perfect music. Overall, it was a perfect performance.
Glad to witness this live great performance. Special thanks to you.

I'm completely speechless. I don't have enough words to appreciate you. 
Compliments for a Western Dance Forms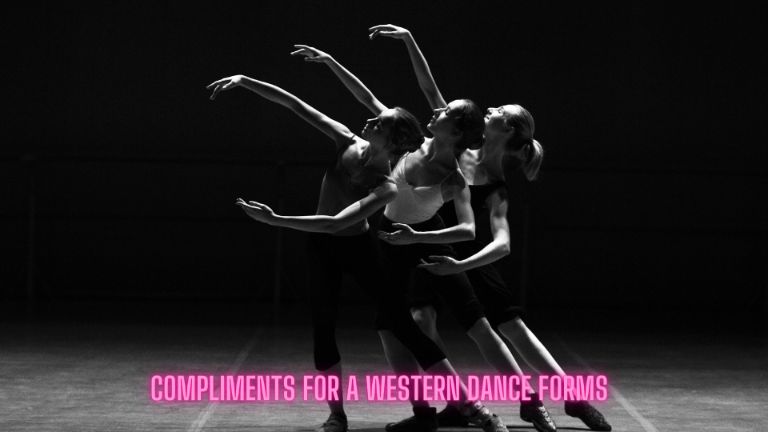 You matched the beat like a professional.
Woah! That is so awesome. Where did you learn to dance like that?
You have some amazing skills.
I have never seen a great dance in real life.
That is so inspirational. The beats were cool too.
Are you a professional dancer? Because those were some best moves.
I wish I could dance like you too. You looked so good while dancing.
Your energy is on the next level. I couldn't stare away.
Everything was perfect.
Your dance is beyond good. If I could, I would have watched you all day.
A

mazing! What a performance,

very clean and perfect steps.
This is what you called a great act.
So clean and perfect.
What a performance.
You have used this stage greatly.
There is so much to learn from your moves. Those are just perfect.
This is far ahead of our expectations. Great one.
Powerful choreography and great efforts.
Awesome energy, it was a beautifully performed act.
You look even more beautiful when you perform.

For me, this is the greatest live performance I ever witnessed. Enjoyed a lot. 

Feeling so glad that I'm here to watch this great performance. 

You are such an outstanding performer, and I love your expressions. 

I thoroughly enjoyed this dance number. The variation used looks beautiful.

Wow, you bring new energy to every performance, I'm very impressed.
Read next: 100 Trending Things to Draw When Bored
Best Compliments for New Dancer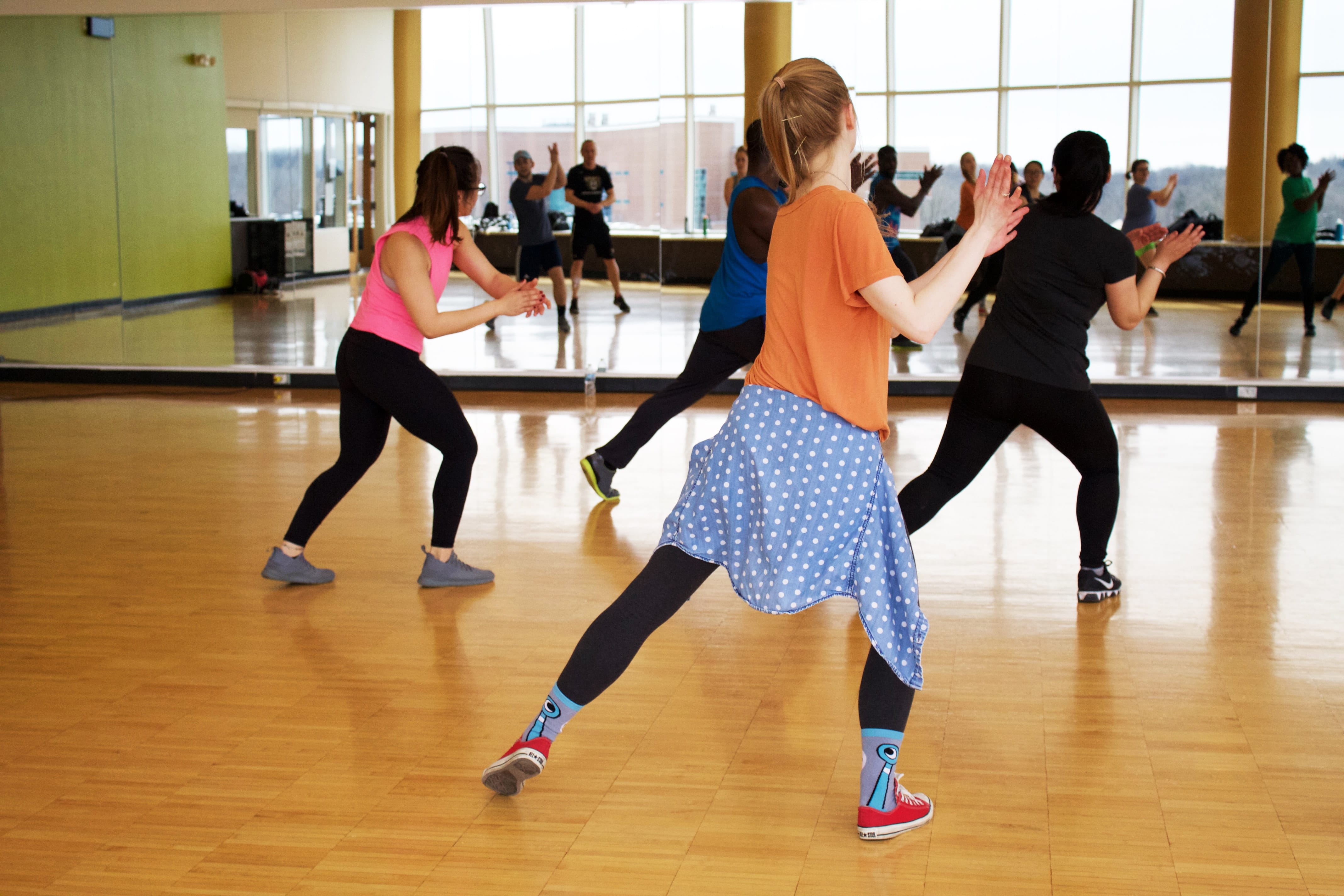 You looked good. It is nice that you are putting in a lot of effort.
Keep it up and in no time you will outshine others.
Dance is a passion. It's okay to make mistakes but it is not okay to dance without love. You have passion.
I wish you all the best for your efforts. Soon you will see the results.
That was pretty neat for a beginner. Are you sure you are just starting?
You have great energy and you match well with the rhythms.
It is amazing to see such huge potential in you.
You got the drive and the skills. Keep practicing and soon you will be the best.
Dancing is not easy. It is about precision and practice. You are building a great foundation. Soon your body will flow naturally.

I wish to look at your practice every day.

Love your dedication.

Indeed, a well-choreographed dance performance.
Your hard work paid off.
You made us proud, keep it up.
Thanks for being on the team. You're learning very fast.
I truly like the song selection, that perfectly matches your style.
Overall, great energies and powerful performance.
We can feel your passion for the dance.
Your performance was too good, just hope to see the improvement in transition.
I think you need to work upon facial expression, overall the entire act was nice.
Not the best, But I can see you're improving, that's for sure.

Hats Off for your hard work and dedication to creating this act. Magnificent.

I can see you improve day by day! Keep it up!

Everything about this dance number is great. 

This is not perfect but your best performance, I've to say.

I noticed you try many new moves with this number.
One Word Compliments for Dancing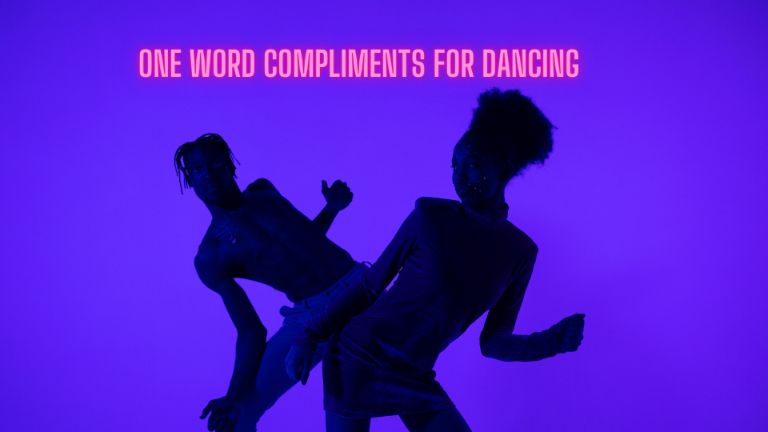 Perfect
Mesmerizing
Energetic
Synchronized
Gifted
Creative
Exciting
Lively
Exceptional
Wonderful
Talented
Remarkable
Neat
Perfect
Stunning
Hit
Spectacular
Masterpiece
Impressive
Unbelievable
Surprised
Read next: 29 Trending Business Ideas To Look For in 2021
Compliments for Ballet Dancers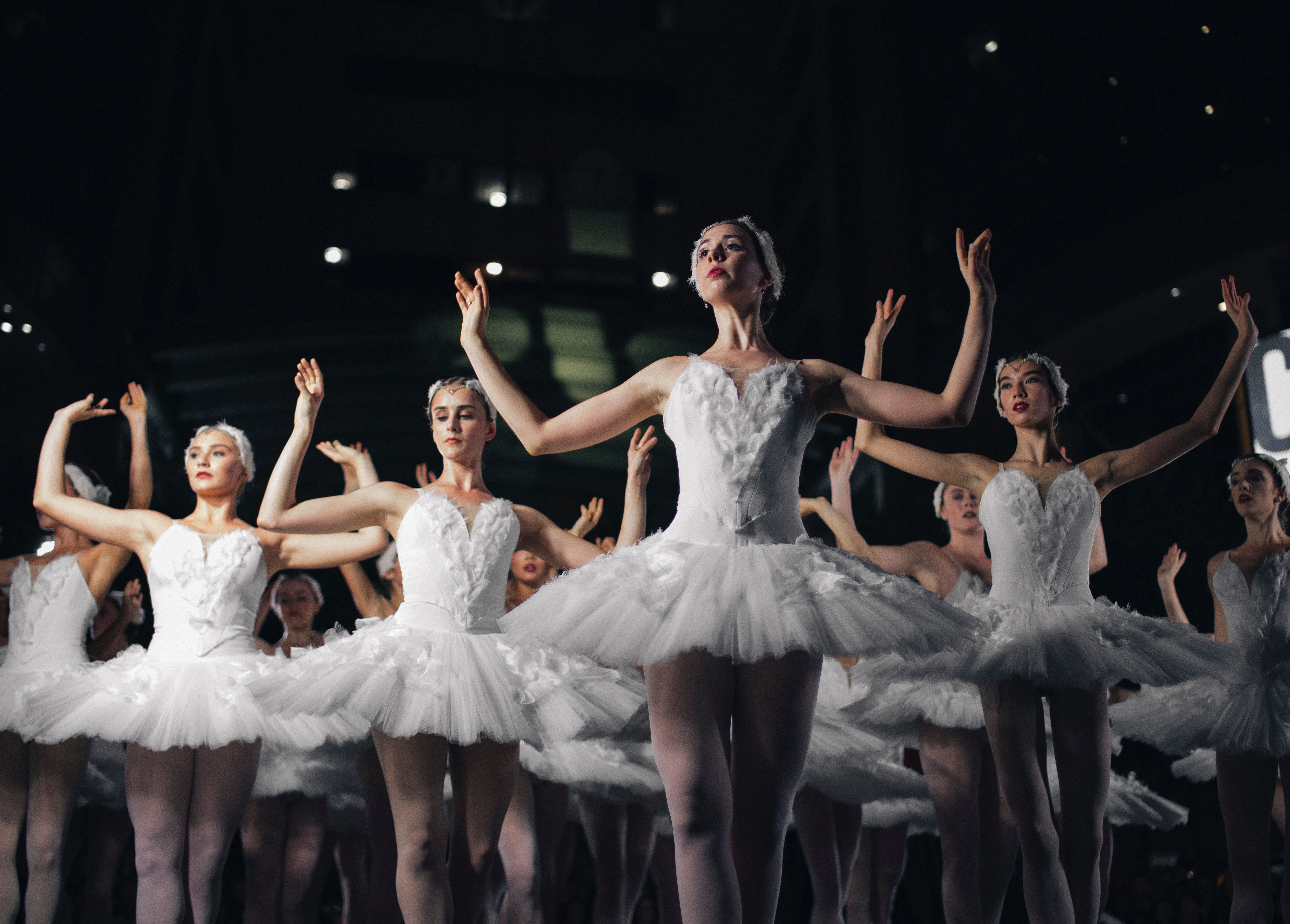 Wow! You are very flexible.
I love your calm spirit while performing.
I never knew you are so great. The performance was mesmerizing.
That music and your moves were made for each other. It was like magic.
Your movement was so precise and perfect. I couldn't look away for even a second.
All your hard work and practice are paying off.
The dress, rhythm, dance, and performance is like the ninth symphony.
I have never seen a better ballet performance in my life.
Your level of stage confidence and dedication to it is over the moon.

I

can't wait

to see your

next performance

. I was so happy throughout

.
Your tourner was the best.
Now I'm a fan of your flexibility and moves.
We can feel the story, through your dance moves.
What a graceful performance we have.
So a controlled and sharp act, that was.
The fantastic job there, keep it up.
Again, a big round of applause for your great efforts.
Fully fantastic performance.
You are a gifted dancer.
More like a contortionist. You amazed us with your flexibility.
I think you just beat your past performances, with today's one.
I believe you have a special talent that makes the audience watch and adore.
Your dance inspires me to put my best in what I do.

When I said

let's skip to the good part

this is what I meant.

Your passion for dance is enough to inspire many people. 

So well-choreographed and perfectly executed. Great performance.

Every move is so on point. I can see your hard work.

What a phenomenal dance number. I'm so impressed with you guys.
Compliments for Instagram, Youtube Dance Videos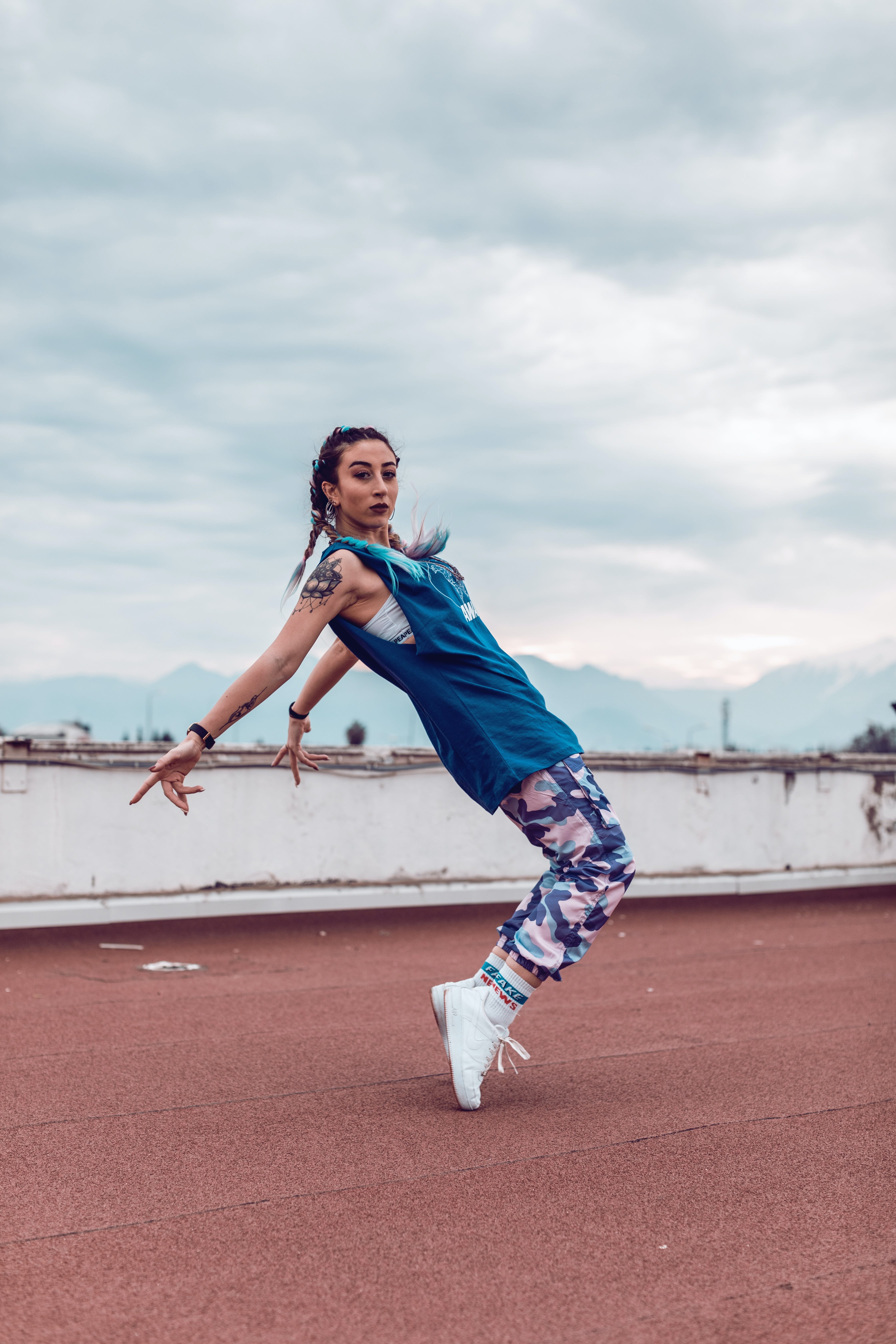 Cool moves. I still can't believe it. You are such a great dancer.
Sick beats. Love your energy and passion. You are a mood.
Where did you learn to dance so nice?
Killer Performance.
Post more videos. They are so good.
You have great charisma. Hats off to you.
Your transitions were smooth.
Proud to be your friends. You are outstanding.
Woah! You make me want to dance. You are my spirit animal.
Thanks for making my day. Your performance was good.
This post made my day, truly.
Be yourself. Just love it.
It may look easy, but I know it's not.
Well done seems like you practiced a lot for this number.
We can feel your passion for dance.
Very impressive. Can't describe how beautiful it looks.
Great efforts there. Keep it up.
Wow, your outfits… perfectly match the theme.
You are a highly skilled dancer.
I wish I could dance like you… as if no one is watching.
How do you manage to show everyone's lyrics so precisely? you are damn perfect.
You perform beyond perfection, too good.

Overall, it was an excellent performance. 

We were stunned by your unique dance number.  

This was a breathtaking performance senorita!

How do you always manage to perform something out of the box?

I can see the improvement in your dance moves. Keep it up. 

You're such a natural dancer and like your passion for it.

You dance with your heart that is what makes your performance truly amazing. 

What we expect from you, we get it. You're exceptional with your performance.

This performance was filled with energy and has the potential to lift anyone's mood! 

Truly a mesmerizing performance. Every move was executed with perfect synchronization and utmost care.

I don't think that anyone could perform this number so gracefully. 

Performance over performance, you're becoming a better dancer. 

When you dance, you do it not for anyone… but yourself.

Outstanding! Your performance is so good that I've no words to describe it perfectly.

Your dance moves make me follow along. I think I, too can dance now. 

I'm always excited about your performance, you test new things and do it perfectly. 

The transition from one form to another is really amazing, you did a great job there.

Your moves always make me dance with you. But I can't dance. 

What an impressive performance. You must have trained so hard for this.
Read next: 8 Trending Dresses for Girls and Women
What are the best appreciation words for a dance performance?
Just Awesome
Superbbb
Amazing
Extraordinary
Fantastic
Magnificant
Graceful
Sensational
Stupendous
Marvelous
Tremendous
Mind-blowing
The Best
Unbelievable
Phenomenal
Skilled
Outstanding
5 Tips for Complimenting A Girl or Boy for their Dancing Skills
1. Always compliment on something specific, in a form of dancing
You must comment on something specific that you saw. A dance step, the energy, the presence of mind, the passion, etc. something that you observed specifically. And if you pay more attention to details, you can find out what they have improved.
Appreciating the improvement will make you genuine and they will feel very positive about it.
2. Know your dancers
Dancers come from different backgrounds, cultures, ages, races, etc. And knowing that is important as you should not say something that they may find offensive.
For instance, giving little detailed compliments for a kid would be understood as bad. Kids love simple compliments that they understand. And if suppose someone does not know good English, and they may feel awkward to speak with you.
3. Never use sarcasm appreciation for dancers or teachers
People do this all the time and it seems normal. But if you are on the other side, you may not feel good. They may hide their feelings with fake smiles. But it is often advised to not use sarcasm while complimenting especially if they are of a different age category or the opposite sex.
So let your compliments be with a smile and you sound serious. And by serious, they realize you are speaking honestly and not just saying it for being nice.
4. Avoid over-complimenting
When people over compliment someone, the natural instinct is to defend. They feel like this person is just making me feel nice, as he needs a favor. Compliments lose their value when used more.
A simple compliment is better than an over-complement.
5. Give unique praises to dancers
Imagine you are a dancer, and you are coming out. And everybody is looking at you and complimenting you. They compliment without a second thought and most of them end up saying the same words.
Words like Superb, Nice, Good, etc. Instead, it is recommended to compliment using a different vocabulary so your compliment will sound unique and genuine. Words like Fabulous, Lively, Creative, etc. will catch their attention, and they feel really good.
Also read: Compliments for Singers for Their Musical Performance 
Conclusion
Dance is great visual art. And whether you are a friend, family, or teacher of a dancer, it is highly appreciated to give nice compliments. And who doesn't like compliments? It is encouraging and a great way to appreciate the long hard work and practice session.
Simple and nice compliments can make their hard day a little better. Complimenting is a great way to break the ice to make some new friends.  So we hope this article will be helpful in doing just that.