Are you thinking of adding some trendy fun to your wardrobe?
Why not? 2021 is here, we were in home arrest for so long and it's time to put our lives into a renewal mode. And you have got enough reasons to go dress shopping and get some trending dresses for your wardrobe which is waiting for some updates.
Dresses are easy to carry and never goes out of fashion from street to office, there is something for everyone from stylish to classy. Stylish dresses can be accessorized and stylized to put you in limelight.
Here are some trending dresses perfect for your wardrobe renewal.
1. Polka dots buzzing around
Polka dot dresses are again in fashion, women are choosing them for parties and casual occasions. These dresses are stylish and vary from vintage to modern looks. Designed in different silhouettes, polka dot dresses will remain in 2021 too in more innovative designs.
2. Party in metallic dress
Metallic shade dresses stole lights from red carpet to weekend clubbing. Whether silver, bronze, or gold every shade remains under the trending list. In metallic shades draped silhouettes with puffed sleeves were and will remain trending in 2021 too.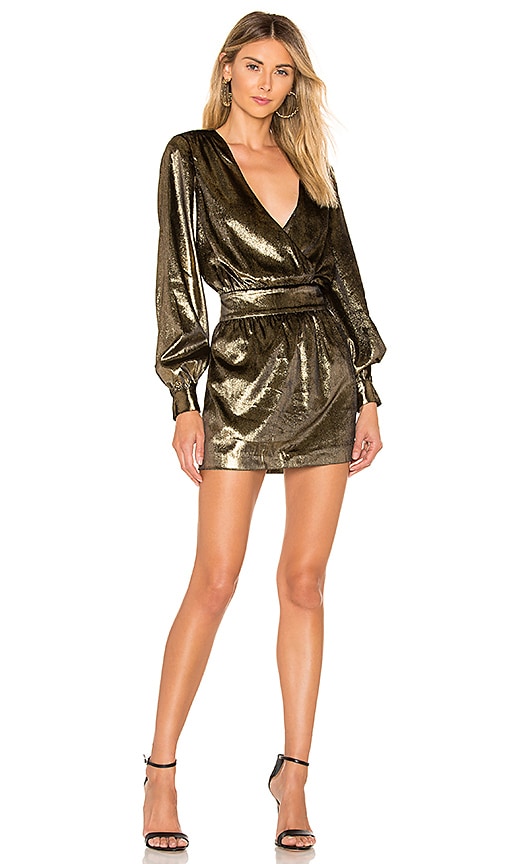 3. Sequin all around
Talking about trending dresses and forgetting about sequined dresses isn't fair .Multicolor sequin dresses in different silhouettes are trending. Designed in different patterns like stripes and abstract you can try them all.
4. Blazer Dress
Blazers are already a part of power dressing and dress represents style how this combination couldn't be trending. Blazer dresses are in trend from funky shades to nudes. Where funky shades are rocking in party nude shades are making statements in offices.
Also read: Perfect Guide to Wearing Red Dresses
5. Shirt Dresses
If a shirt dress is still missing from your wardrobe, then you should surely get one. Shirt dresses are not going out of fashion shortly. Styled with a belt, heels and loop try this shirt trend soon. The best part about this fashion is it is comfy, stylish, easily available and of course it is in trend.
6. Puffed sleeves
Puffed sleeve trend, I don't think this one needs any introduction. From tops to shirts and especially in dresses this style is trending all around. With love and acceptance, puffed sleeves aren't going out of fashion soon!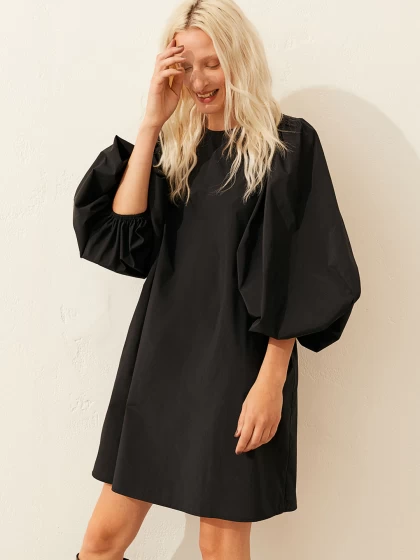 Also read: Trending Indo Western Dresses That You Would Love To Try
7. Ruffles
Ruffles don't need any introduction in trending race from flowy maxi to short dresses they are everywhere. Choosing for a party or a casual outing there is something in ruffles for every occasion. Lacy ruffles in dresses are perfect, are loved on the street and lacy ruffles are best for beaches and parties.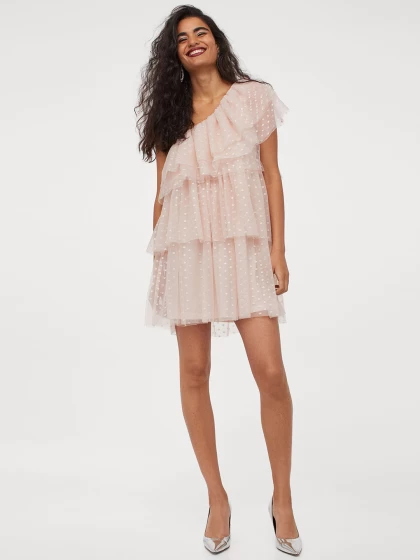 8. Asymmetric Affair
Asymmetric style is trending again, especially one-shoulder dress with puffed sleeves is something you can try. Knotted and wrapped dresses are also good options in designer asymmetric dresses to give a try.
Also read: Trending Bedroom Makeover Secrets
So, these were some go-to options for dresses, you can surely accessorize in different ways. Winter is knocking on our doors, You can style a dress of them with an overcoat, shrug, or cape and pair them up with boots to complete the look.
You can also read another article on 'what to wear on your first date' for some more trending ideas.