Do you have a desire to start a business in 2021, and still looking for the right business ideas to start? Then, don't worry this guide is for you. In this post, we are sharing the list of business ideas that are trending now and will be for the next few years. 
Big or small, every business starts with 'that' idea. Simply having a desire to become an entrepreneur remains the same, when you don't have such a solid idea or inspiration to do something worthwhile for starting a business. 
And, more than your expectations, you better take care of the external factors that may impact your business decisions greatly. 
Take an example of the recent trends and lifestyle changes due to the COVID-19 pandemic, which affected many businesses heavily, especially the entertainment and tourism industry. Just like most businesses and industries are having a tough time, on the other side we have some best business opportunities out of the same situations. 
Focusing on the present market scenario, technology advancement, and evolving customer preferences, here are the top trending business ideas for beginners, you can consider as your first business to start in 2021. 
Types of Businesses That Are In Demand Right Now
1. Online education & teaching
If teaching is your passion and sharing knowledge is your satisfaction, then teaching business is for you. 
With the recent education trends, the online education business is booming, and you can grab this opportunity, too. All you need is to be presentable with your unique teaching style and be on the right platform. 
And, that platform can be anything from top learning sites, online forums, youtube channels or even having your website. 
2. Consultation services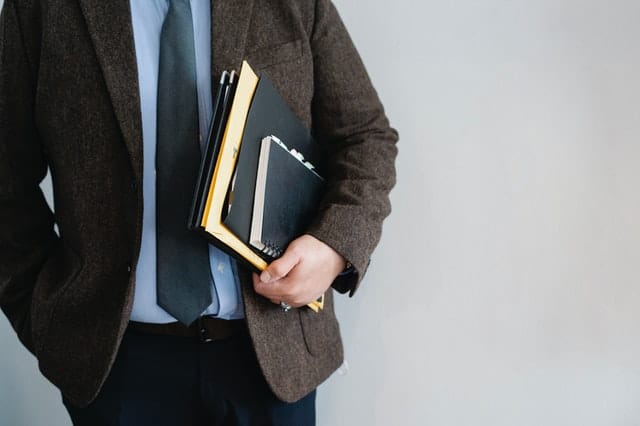 It makes real sense to become a full-time consultant when you are skilled, experienced, and passionate about the one professional service. 
Whether you are good at managing manpower or master at crafting the right marketing strategies, the consultation service business is the best option, above all. 
The great thing about this business is, you can partner with startups and entrepreneurs who constantly look for experts to join their team and contribute with their specialized expertise and dedicated time. 
Read next: Factors to Consider Before Choosing Business Consultants
3. Cleaning services
When starting a business, you don't have to think at the global level, always. Sometimes, you can find your best business idea and opportunities by observing the life around you. 
The cleaning business is a one of the kind business that remains in the trend. You can offer cleaning services to your local areas, apartments, or commercial buildings. 
If you have a good amount of money and resources to invest, you can start it with a small team and from your local areas. And, by the time you can expand your business with the references or various promotional strategies. 
4. Copywriter or Content writer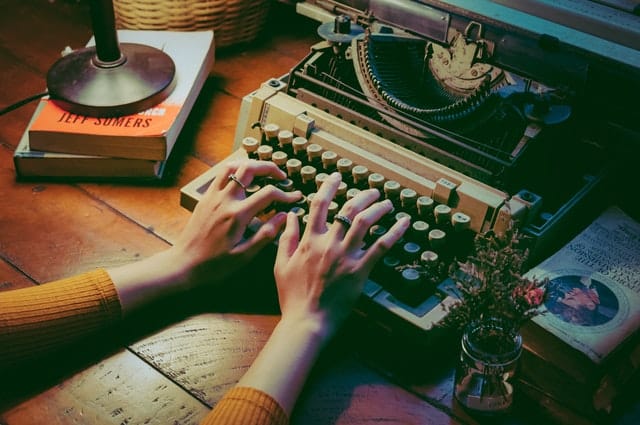 Of course, content and copywriter, both have a distinct purpose to write for, but if you are a born wordsmith and writing is your passion, then you can be a freelance writer of your choice. 
Based on your specialties and favorite niche, you can set your writing charges. Indeed, the competition will be a little tougher here, but everything is worth it when you are passionate enough for what you write. 
With the increasing need for online content and copies, the writing business is one of the kind businesses that are trending now. And, more and more businesses are turning digital, the need for digital content is not going to fade away easily, that's for sure. 
5. Digital marketing services
The role of the internet in modern marketing increases day by day and when every business is going global, there comes a need for the right business framework to follow. 
With these digital marketing trends, many businesses have already started to follow this new approach to promote their business. So, if you are better at crafting tailored marketing strategies, then digital marketing services is the right business idea for you. 
From website creation to planning and managing digital marketing campaigns, this business is in demand now and is expected to be in the trend coming years.
Read next: Digital Marketing Trends for 2021 To Look For
6. Real estate/Property agents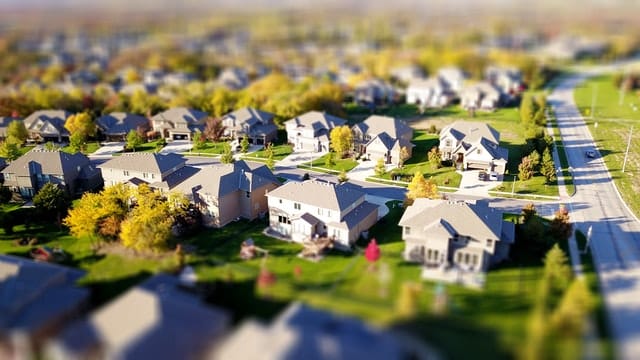 More than a place to live or to rent, people buy properties as an investment option. If you are experienced in the real estate profession or want to use your passion to support others in finding the home of their choice, then this field is meant for you. 
You can start as an independent property agent or can run your consultancy business, to help new home buyers to reach their home, in the best way possible. 
7. Virtual assistant
As work from home becomes the new lifestyle and even companies start realizing the importance of remote working, the need for remote workers, freelancers, and virtual assistants is at the peak right now. 
These create great opportunities for professionals to work from anywhere. Apart from location free-work, it also allows you to work with the suitable client/company of your choice. 
So if you carry any essential digital skills, then go through some remote job sites and freelancer websites. At where you most likely to get the right project. And the great thing is, companies are always actively looking for specialized talents. 
Read next: Making Your Company's Virtual Teams Work
8. Graphic designing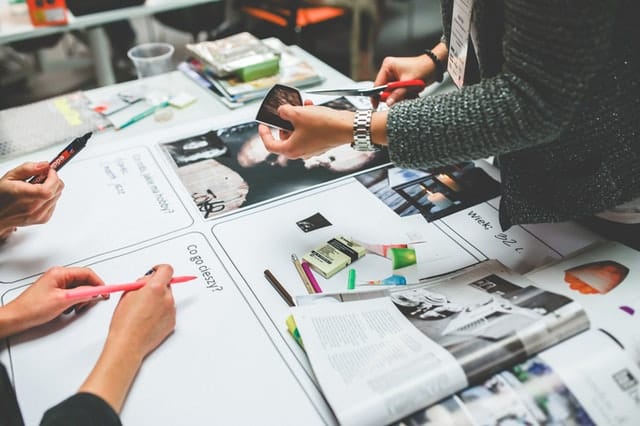 Similar to written-form content, the need for visual content is in trend, right now. From website design to promotional banners and leaflets, the need for expert designers is everywhere. 
Are you great at your design art, then why not start your own graphic design business? 
Indeed, the design market seems saturated, but this industry still appreciates the ones with the unique style, imagination, and passion to design.
9. Interior designing
People always look for more ways to upgrade their home's designs as per the trend. And so, here comes the need for expert interior designers who are well-versed with the art of design and managing available space. 
From designing the home interior to corporate office space, there are endless opportunities for professional interior designers. Considering the online platforms,  you can promote your services or agency business. Through sharing unique design ideas and valuable home improvement tips, on selected online platforms you can promote your business
Overall, the interior design business is in trend and will continue for the coming years. 
10. Personal trainers/ Fitness coach
If you are a fitness-freak who carries the required knowledge and technique of various workout forms, then it can be your best business option. 
Of course, you can guide others to stay healthy and fit, and make money, by offering your expertise. The one thing to note is, you may face some early challenges like every first-time business owner face, but it's worth it to face higher challenges when there are scope and passion involved. 
Furthermore, if you aren't willing to invest much, or have no money, you can start your youtube channel, website or can start with one social media page. It is a great way to follow your passion, without worrying over high investment, upfront. 
Read next: Surprising Hobbies That Can Make You Money
11. Youtube channel
If you are thinking, How youtube can be a 'business idea', then you don't know how great this platform is. 
Well, if done right, youtube can be your prime source of income, then any other available source. Unlike the traditional business model, at YouTube, you don't have to deal with customers, nor to promote your product or services from day one. 
All you need here is to put out the content that you feel passionate about. Aim to share contents that educate, entertains, and encourages others to do something. 
By the time, your audience grows, you can earn more money from the various monetization options. Check out our guide on trending youtube channel ideas to start a channel in 2021.
List of Business Ideas to Start as a Beginner
Apart from the discussed 11 trending business ideas, here are bonus ideas that also make the better choice of business to start in 2021. Have a look at some fresh and unusual service business ideas that are need-specific and highly targeted. If you are skilled and want to try something for your entrepreneurship journey then this small and medium scale business idea is the right option for you.
Medical courier services

Food truck

Career counseling

Packers and Movers

Gardening and Lawn care services

Business consultants

Language translation services

Print on demands. Custom t-shirt printing 

Personal chef

Resume writing services

Software development

Human resource consultancy

Dropshipping

Pool services

Bike rental and sales

Coworking spaces

Pets sitting or Pets care

Photography
Final thoughts:
When it comes to starting the first business, you should be aware of the fact that there's nothing like the perfect business idea nor there is a perfect time to start a business. If you are truly passionate about what you plan to do and have a never-give-up approach, then you will be successful not immediately, but definitely in the future. 
So, these are few business ideas that are trending in the present time. Not necessarily it can turn to be your dream business ultimately. It's totally up to you, which business to choose and how long to stay. When you believe in yourself and in your idea to change other's life, every business idea is worth a try.