We have been locked down in our houses for almost a year now, and accepted it as the new normal. How about adding some spice to your home abode to welcome the new year with new hopes and dreams. Yes, we are talking about giving your house a makeover. We have also curated some of the latest and top interior design trends that will be the code in 2021.
Top Interior Design Color Trends
We have below a list of the top 5 color schemes that could give your home a breath of fresh air and vibes to lift your spirits. But before that, we have a couple of advice from the real authorities in the industry. Of course, you can't miss this, have a look.
Pantone, the promoter of the famous Pantone Matching System, announces its selection of the Color of the Year every year. 2021 is rare for Pantone because it has gone ahead and announced a combination of two colors of the Year. The shades they have chosen are Ultimate Grey and Illuminating which are quite similar to rock grey and sunshine yellow. Leatrice Eiseman, Executive Director of the Pantone Color Institute defines the combination as coming together of practical solidarity and the warmth of optimism. Particularly, the choice is supposed to spread reliance and hope to encourage and uplift human spirits in the current grim times.
Brave Ground is the latest Color of the Year 2021 choice from the Dulux color. The shade by itself is not very vibrant, but its charm lies in the neutral hue which is warm and comforting. It has a modest appeal that the brand plans to play with. In fact, the mood set in is reflective of a natural and holistic life which is exactly what the world is aimed at.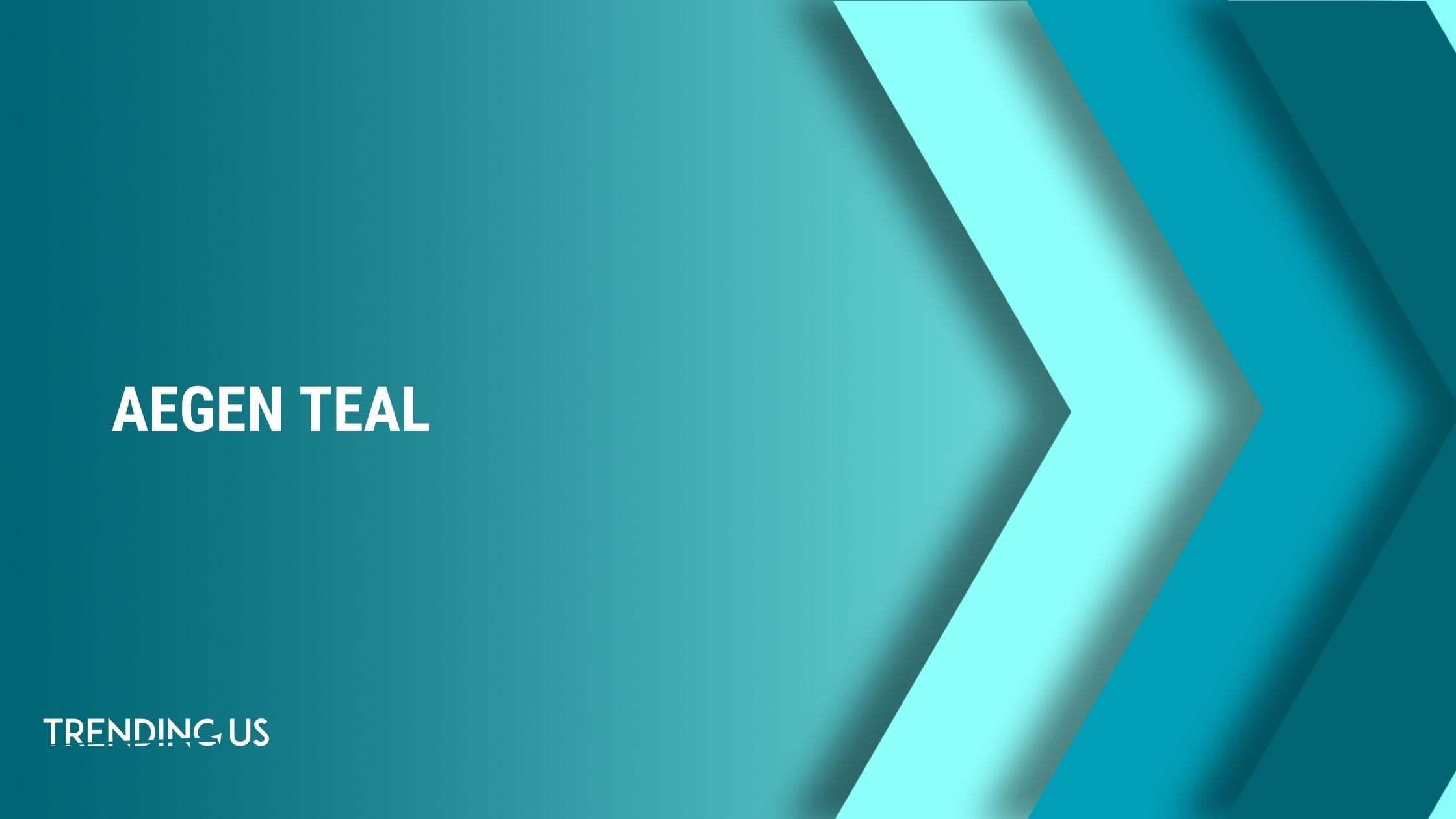 Benjamin Moore, the US-based paint producer, who has set its standard of excellence in the industry, identified Aegean Teal as the color of the Year 2021. The shade carries the warmth of blue and green with a vein of grey. Undoubtedly, the color suits the challenging atmosphere with soothing vibes that bring in a fresh and energized feel to calm the nerves.
Now for our recommendation of the Top 5 Trending Colors that rank high among the interior design trends of 2021.
1. Lilac Grey
Probably this is one of the 50 shades of grey. The lilac hue makes the 'grey' more gender-neutral. It should be noted, Grey being one of the top choices of interior designers, this particular shade could be the best choice for a minimal and warm vibe.
2. Blue-Green Teal
To add some shades of optimism to your home, teal which is a combination of blue-green and grey will do the job. Create your happy space by combining the shade on the wall with antique decor pieces and art forms to show off your creativity. This may also serve as a pretty background for your everyday Zoom calls.
3. Shades of Yellow: Mustard to Illuminating
A pop of color amidst the neutrals will not harm. What better than shades of yellow for the rich accent walls to be the highlight of your living room. The numerous tones of yellow, from the muted and moody mustard to the bright and vibrant illuminating shades, spoil you for choice. Whichever shade you choose, without a doubt, it will add just the right depth to showcase and highlight your decor and art masterpieces.
4. Powdery Pink
A romantic alternative to the usual browns and beiges. A powdery pink sets in an earthy zen-like elegance to the interiors of any room. Pair the walls with quirky bright colored furniture and drapes to get an Insta perfect feel. It could also be a great backdrop for colorful and bold art. Add some greenery to finish your favorite corner in the room.
5. Rich Green from Nature
After being through the crazy experience of 2020, all we look for is warmth, comfort, and safety within the walls of our homes. A rich moss green color would set up coziness and bring the outdoors home. It may sound unconventional, but play with rich shades across different elements of a room and experience the luxe.
Unique Trends to Play with Paints and Colors
When it comes to paints, it's way beyond just the walls. The modern interior design trends are biased towards experimenting with color on almost any and every element of a space. Walls are standard, but furniture, drapes, lights, and more can be explored for a fresh and unique dimension to the same old room.
We just put together 5 unique ways to play along with paints and colors. Take your pick to add a splash to your room.
1. Splash Wall no.5
How many walls do you see in your room? The obvious answer is 4. But hey, what about the ceiling? Too much color going on the walls can often make a small room look smaller or add clutter to an otherwise spacious area. Painting the ceiling instead can add a quick quirk to the room. Not only will this trick add to the visual appeal, but it will also add depth and height to the room. If you are willing to take the plunge, add some graphic patterns to the ceiling, it will add a virtual dimension to your space.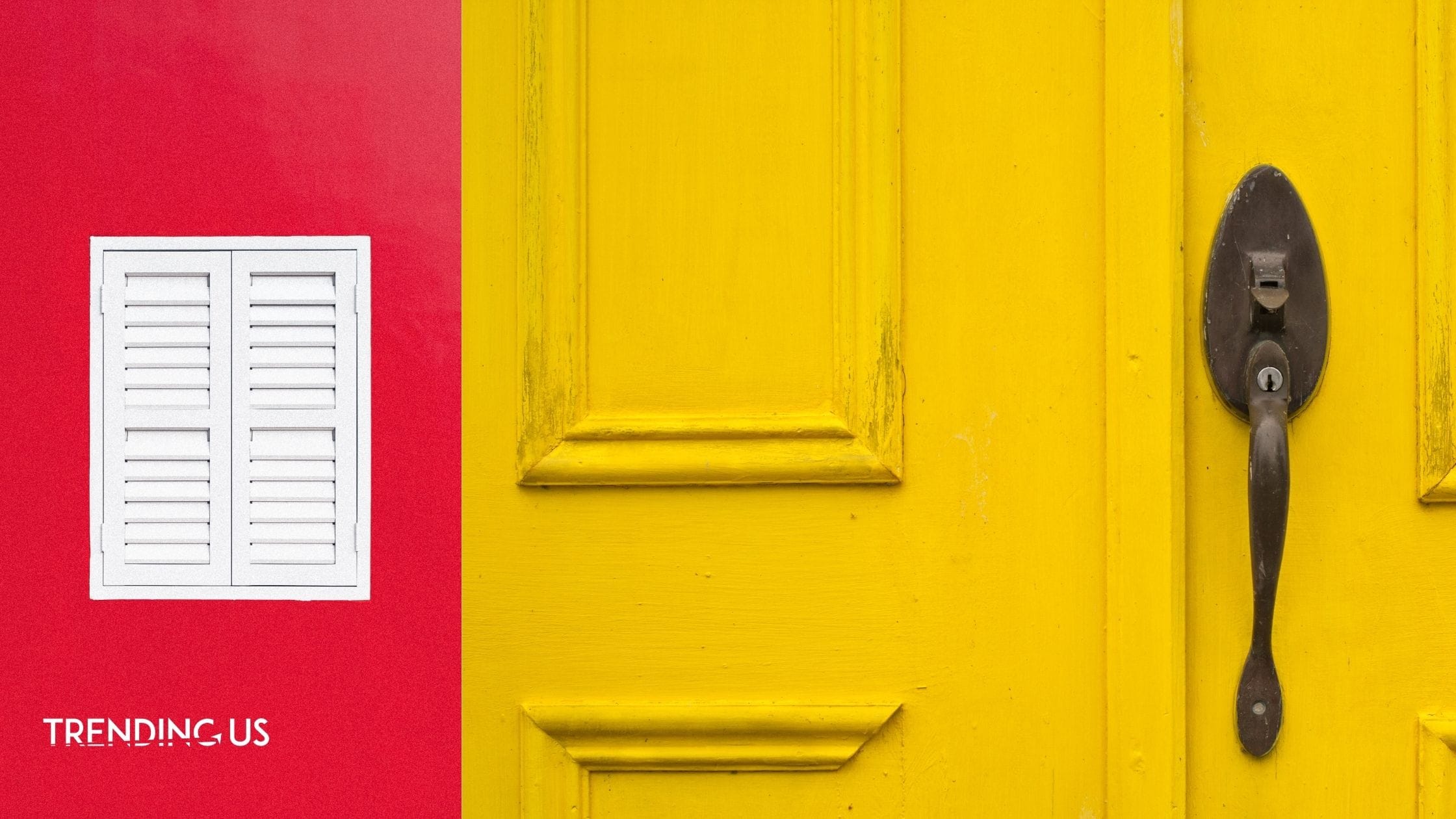 2. Honor your Doors and Windows
Let the walls take a backseat. It's time to highlight the doors and windows. To a muted color tone, add pop to the doors. Just imagine teal-colored doors and windows with misty walls. Are you reminded of a fancy Pinterest picture that you admired? Give your doors and windows a makeover, it will also work as a restoration project for them. If you are a risk-taker, interiors with pale walls and wine red doors and windows are just luxurious to look at.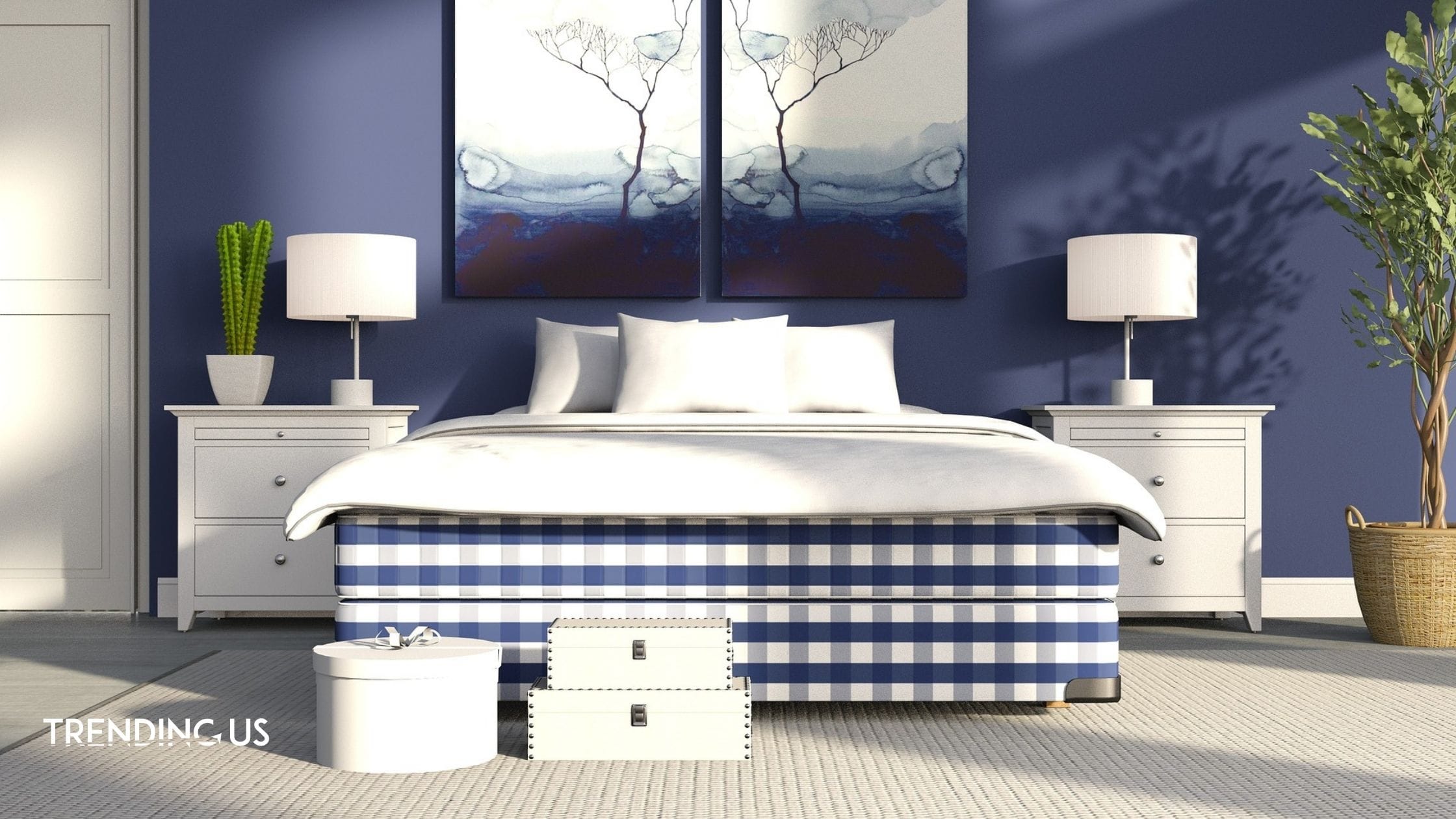 3. The Accent Wall
We have had accent walls for some time now. Originally, accent walls started with just a single color pop. Howevr, what is trending now are the multi-colored designer walls. Textured paints, geometrical designs, and a play of lights are in. You can choose to accentuate your wall with paints or easily available wallpapers to add a personalized unique element to your home. It will add depth and some dramatics to the wall. The icing on the cake is, you can opt for changing the accent with the changing weather, to suit your mood.
4. Section Painting
Adding a fresh coat of paint is the easiest and fastest to give your home interiors a complete makeover. Having said that, why not paint in style? Go beyond just painting the walls. In addition to this, add some random geometrical shapes in different colors or shades of the same base color. They instantly transform your traditional house into a millennial home. Furthermore, you can bring home some romance with ombre in sea theme colors. Section off the walls and ceiling with lines to add length to space. In fact, it is difficult to ever go wrong with section painting, irrespective of the patterns and colors are chosen. Have fun and DIY.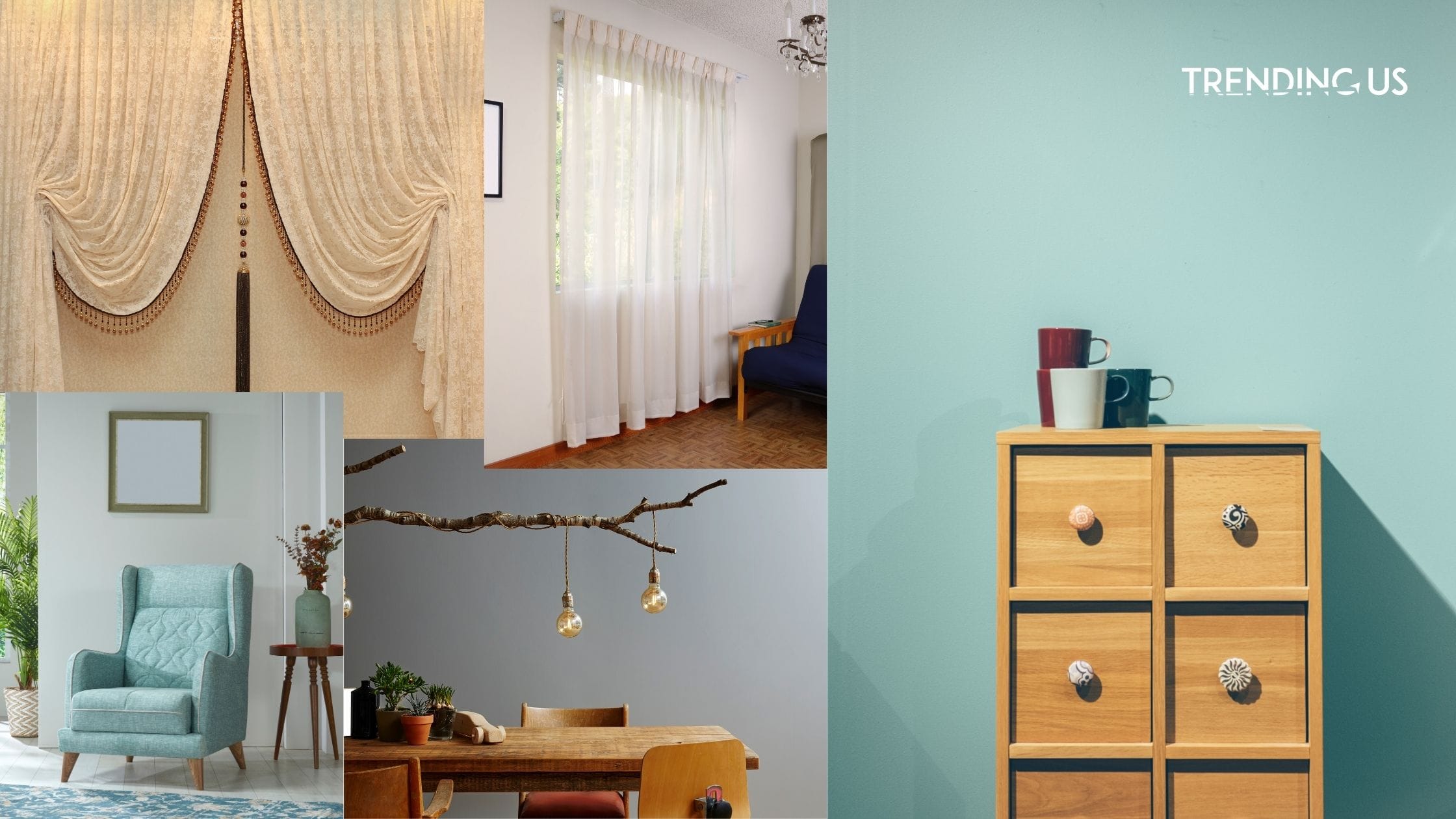 5. Accent Furniture and Drapes
If you are looking for a change of interiors but not a radical shift in particular, furniture and drapes are your go-to options. Rented accommodation can restrict you from painting and experimenting with the walls. Instead, try your hands on painting your existing furniture. Or buy new ones to suit the wall colors. Besides, match them with just the right cushions and throws, covers and mats, curtains, and rugs to get the desired look.
Trending color combinations for furniture and drapes not only transform a messy unkempt living room but can also convert it into a quirky happening lounge or traditional gallery of art and antiques. We have seen bedrooms get a complete makeover within limited budgets. That too,  just by repurposing existing furniture and adding colors with fresh and comfortable linen. Go ahead and get your home a fresh and new setup. For inspiration, refer to the top interior design trends.
Also read BUYING A FIRST HOME: YOUR FINANCIAL PLANNING AND STRATEGY GUIDE
Top Interior Design Trends and Themes
Homeowners love to design their houses or specific areas in a theme-based fashion. Predetermined interior design trends inspiration and theme allows a designer to synchronize the color scheme, artifacts, furniture, and upholstery to suit the vision. If you are one who is willing to go for a complete revamp, choosing a theme is a smart option. Designing theme-based corners within a space is also a trend among millennials.
Draw your inspiration from these 5 trending interior themes to design your beautiful space.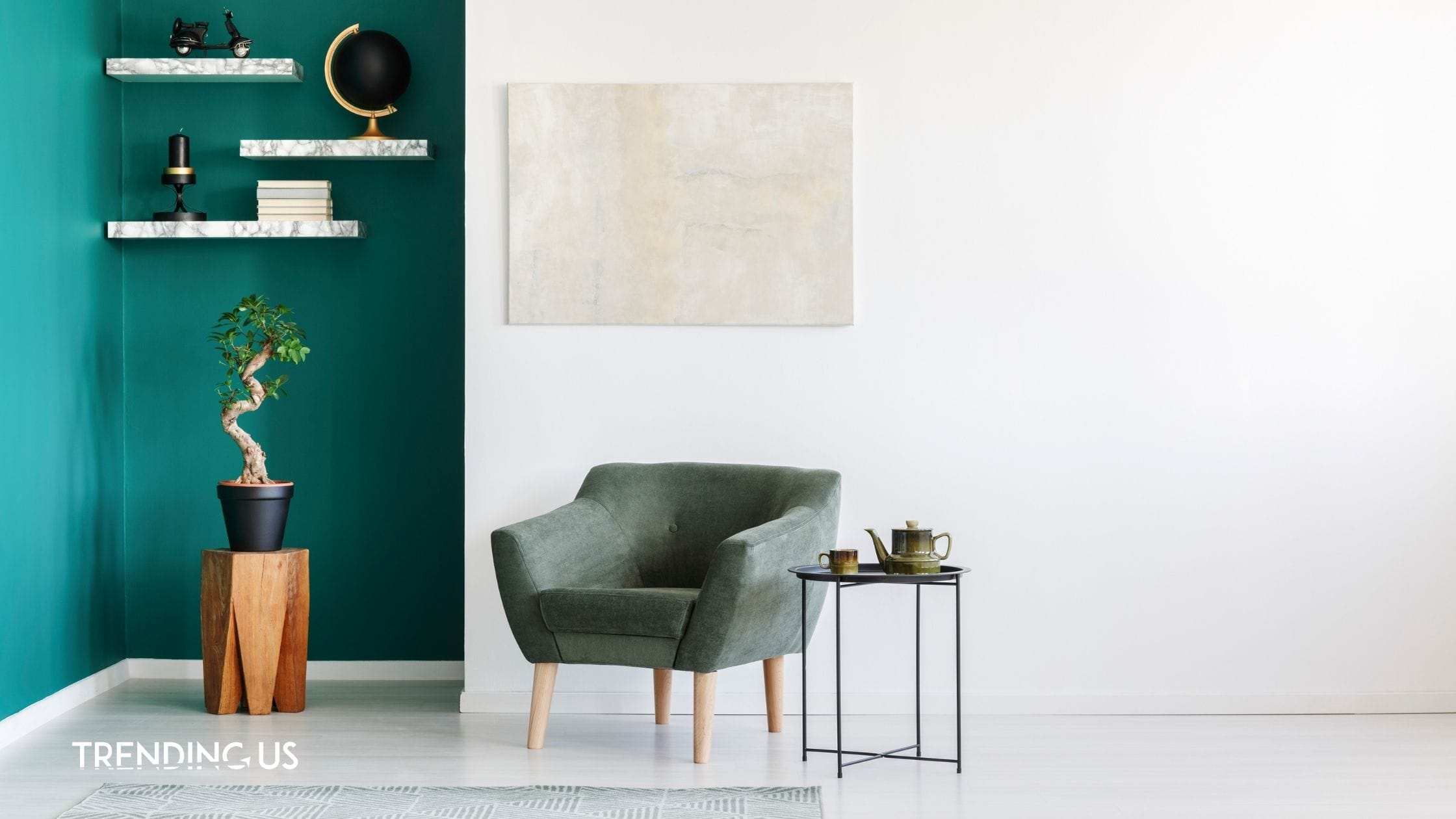 1. Minimalist
Minimalism is not a trend but a way of life. Minimalists go by 'Less is More'. So does a minimalist home. The focus of the theme is aesthetics, functionality, clutter-free, bold and impactful interiors. Infact, a minimalist home is designed to maximize usage of a given space, keeping it organized and accessible. Further, it is characterized by concealed storage spaces, understated color tones with specific one or two accent pieces. Such homes are well lit and devoid of materialistic distractions. The minimalist interior design trends are not only evergreen but also suit all budget categories.
2. Contemporary
A contemporary style home is more open-ended.  It allows a free play when it comes to color palettes and artifacts. It evolves with the interior design trends and tastes of the users. While a contemporary set is visually appealing, it is efficient and not too formal. Furthermore, these homes are characterized by more versatile color palettes that allow moderation to suit the instincts of the users and keep the set up warm and comfortable.
3. Bohemian
Bohemians are free-spirited unbound souls. Their lifestyle and homes are a reflection of the free minded philosophy. Ironically, they are neither traditional nor contemporary, neither modern nor classic, but a combination of them all and more. The bohemian style interior design trends are unique and chic in their own way. It is characterized by a crossover of pallets and styles. A bohemian-styled place may appear cluttered and mismatched. Especially, if you look at each element separately. However, put together, it is a uber stylish congregation of rainbow-colored trinkets and statement pieces.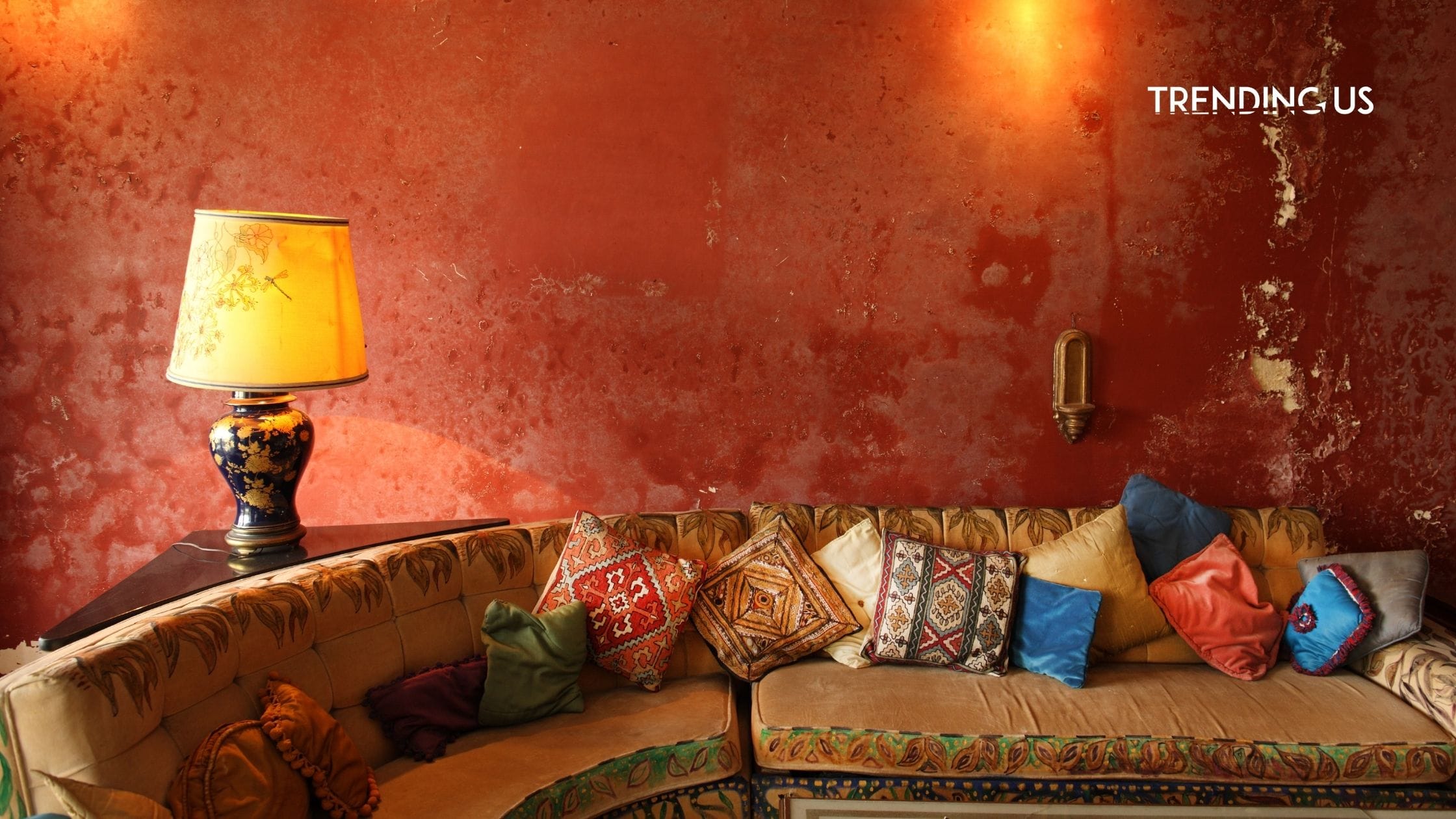 4. Classic Traditional
The key focus of a traditionally-designed home is it's coziness. Likewise, classic traditional homes bring in the delight of colonial-style heavy embellished furniture. Intricate and gold-toned decor pieces are usually a must in a classic home. However, the backdrops are predominantly pale with rich profiling. Furniture and walls are carved and adorned by heavy and classy silhouettes. The classic traditional is a time tested theme. We can safely say, it is and will always remain in the list of interior design trends.
5. Rustic
A rustic-style setup carries with it an old-world country-style charm. The warmth and comfort of an inviting home is the characteristic vibe the theme. The neutral-toned walls are signature to the rustic feel. Dark-colored furniture and handmade decor pieces and paintings add to the charm. Wood and natural fabrics dominate the furniture and upholstery. While the use of leather and iron is popular to blend the theme. Heavy pieces of furniture are the statement pieces of any such space.
In and There to Stay Trendy Interior Design
While color palettes and themes are fluid, there are certain rules to interior design trends, which are time tested. These rules, if followed to the toe, are likely to get decent results for beginners. They can also be used as guiding principles by self-trained interior design enthusiasts to achieve desired results.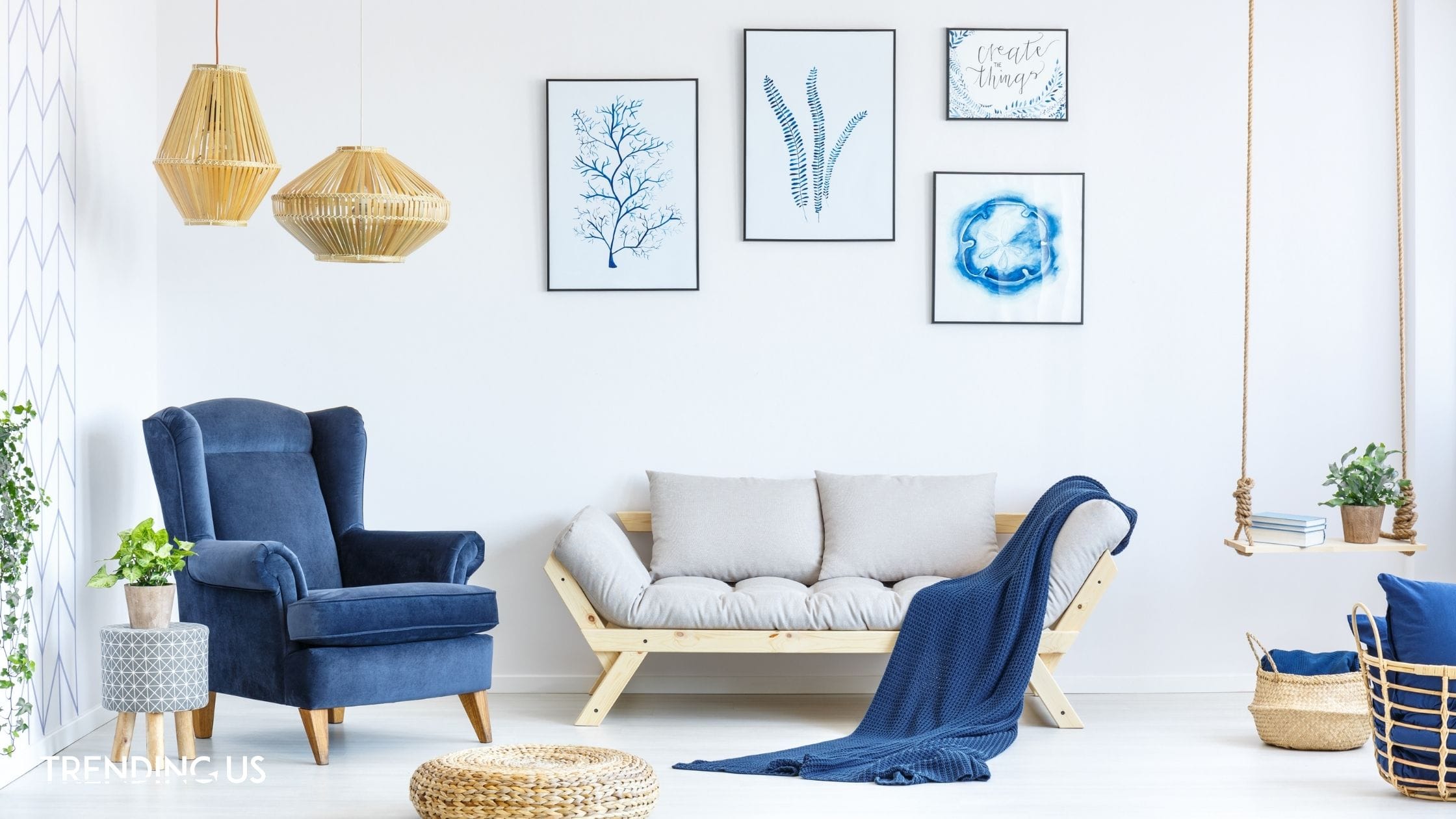 The 60-3-10 Rule
The 60-30-10 rule is used for defining the color scheme for an interior designing project. Indeed, it is a simple and timeless concept. It defines the proportion of the colors and their use.
60 percent is the main color scheme of a room. It may include backdrops, rugs, sofa sets, or heavy statement pieces. This color and its shades are the primary base for other colors to sync with.
The secondary color covers up 30 percent of the space. Accent walls, drapes, or even accent furniture pieces typically use the secondary color. Also, the secondary color must compliment the primary color. It must not be the same color but a different one that supports it well enough.
10 percent of the color scheme is the real accent color. It brings in the fun element to the whole theme through pops of color across different corners of the space. Use throw pillows, lamps and artifacts as accents to add colour. Again, you can add hints of the colour on larger items too.
5 Interior Design Principles
There 5 basic principles that must be kept in mind while designing any space. They are,
1. Balance
It is important to maintain the equilibrium of space for the placement of objects according to their size, color, texture, and shape.
2. Rhythm and Repetition
 A web of repetitive lines, textures, colors, and forms in a design create a rythm. Therefore, bringing the whole theme together, while keeping each element unique by itself.
3. Emphasis
An accentuated design is preferred over a monotonous one. Moreover, a focal point in a space helps create the drama and center of attraction for a lasting impression.
4. Proportion and Scale
Proportion and scale are both relative terms. Perceive a design according to the human scale. It is also important to be mindful of how each piece in a design relates to the objects around it. This is called negative space.
5. Harmony
When the elements and principles of design work in tandem, they end up magnifying the visual appeal of a space. The harmony of these factors is important to achieve the result.
Hope this helped you catch up with the interior design trends of 2021. What are you waiting for? Get your home a fresh breath of air.