Even though an artist is passionate about their work and does not expect anything in return, genuine words of appreciation mean a lot to them. 
Whether you are seeing creative work on Instagram or someone presents to you, you better know how to make them feel honored and appreciated. 
It not only boosts their confidence in their art but also inspires them to continue doing what they love. Due to that, you get to see an improved level of creativity and work quality, time. 
Want to make someone 'the artist' proud of their natural talent? Here you find some thoughtful and inspiring comments for creative work to share with them. 
Good Comments For Creativity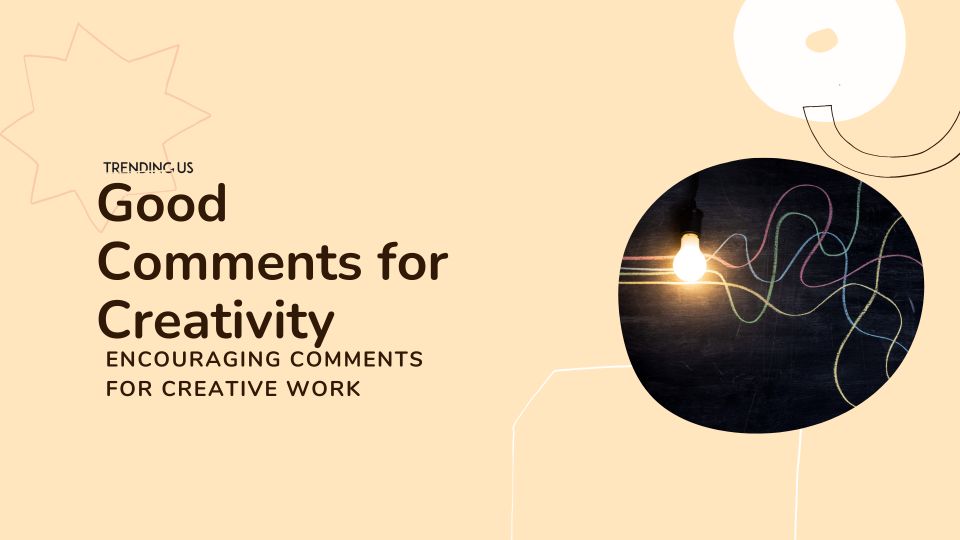 You have to share some good compliments with someone presenting a unique idea or an artist who has created a piece of artwork. Here are some comments to reward their out-of-the-box thinking. 
What an amazing piece of art!

You are a born artist, my friend. 

You must have spent a lot of time crafting this piece!

I am

so inspired

by your work. 

Such an excellent work it is, very impressive. 

Always look forward to your creative post, it's truly amazing. 

I can see that you're getting better at this. 

So, this is the secret project you've been working on, huh?

Very well done, it's a great piece. 

It may look easy, but it's not. You did

a great job

. 

So well crafted, truly a fan of your work. 

I don't have much knowledge of this art, but it feels relaxing!

Your work is always inspiring me to create something new. 

How can anyone be so pure and creative with their work? 
Also read: Inspiring Comments for Painting and Drawing Skills
Great Comments For Artistic Work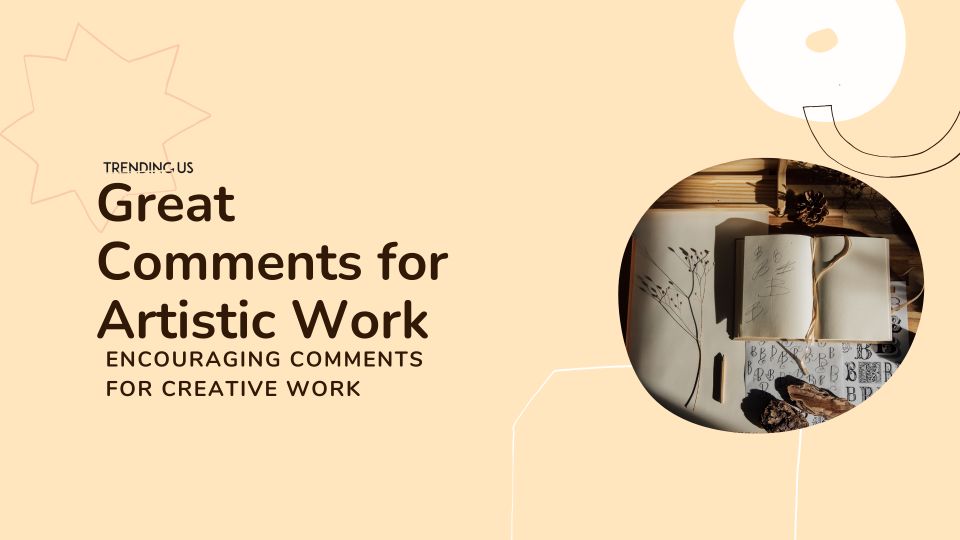 An artwork is not created by mere hard work alone, it is created by a creator who puts all their focus and best ideas into it. To make them feel truly confident with such artwork, here are a few comments to share on the artist's post on Instagram or Facebook.
Your level of

dedication and creative work

is exceptional. 

Feeling grateful to witness such an amazing piece of art!

Can I borrow a little bit of your creativity?

What great work it is. You're a gifted artist. 

This exactly matches your style. Truly creative. 

To be honest, I have never seen such a creative work before. 

I'm visiting your Instagram page for

creative inspiration

. 

We are truly a fan of your work and the passion you show for it. 

The way you present your work shows how much you're into this field. 

You're such an innovator. Where do such creative ideas come from? 

Congratulations on this

masterpiece

. You're the best.

I wish you get more chances to embrace your natural talent and do the best work. 

Your out-of-the-box thinking saved us many times. 

I like how you didn't do anything shiny, but still used simple objects to create this masterpiece. 
Also read: Comments for Weak & Average Students
Perfect Comments For Creative Artwork
Magicians and creative artists are no different. They are truly masters at using their skills to create art. If you have some artists in your group or connection, with the best comments on art you can make them feel proud of their special abilities.
I have no words to describe how much I

appreciate

your work. 

For such artwork, people prefer to go to museums. Glad I can witness it here. 

If you plan to have your art show in the future, please let me know. I love to visit that. 

What an awesome imagination. You did excellent work there. 

An artist like you are helping this world to make it more beautiful. 

Mind-blowing art. Btw,

How did you do this

?

Wow, that's how you create. Very inspiring. 

Hats off to your imagination and creative skills. 

I truly love the message you're giving with your artwork. 

The way you portray the story in this art is truly brilliant. 

The artwork seems to be a result of you not sleeping for the past few days.

You're such a creative person in our group. 

We appreciate your work of art. It is so

meaningful and relaxing art

. 

Hey, can you teach me how to do this? I'm also interested in this field. 

I told everyone that you're a born artist. 

Your work is getting better and better. I'm very excited to see more.

I'm still surprised when you become so talented.

Your artwork is such an inspiration to many of us. Keep creating!

The way you come up with new details and stories in your art that's so unique.
Also read: Compliments for Employees and Teammates
Compliments and appreciation are the best ways to show respect and admiration for someone who is in the creative field or doing it as part of their passion. 
It may seem that these are small words, but they eventually give an artist a chance to recognize their unique talents. 
So make sure, no matter whatever compliments or comments you share with an artist or creators, that way you truly appreciate their talent and hard work, perfectly.