A heartfelt Instagram post on your best friend's birthday is simply perfect to make this day truly memorable. Try these perfect birthday captions for best friend to express your happiness and excitement of this day.
Birthday gifts are certainly nice, but do you know what could be more meaningful? It's the heartfelt birthday wishes for your best friend and blessings you share with them. Especially when it's your best friend's birthday, one shouldn't stop at routine greetings and messages only. 
So, if you want to share a funny and special post on Instagram to wish your best friend a happy birthday, here you find some great caption ideas. 
Happiest Birthday Captions for Your Best Friend
When you're celebrating the birthday of your best friend, you don't only stop after wishing them the first, but you also want to make it a great day, right? And if you're announcing your best wishes through the IG post, here are the meaningful birthday captions you can share with them. 
A big big happy birthday to you, my best friend forever!'

You're not just the best 'best friend', but you're also a great person. HBD!

Thank you mate for everything, thank you for the best time we lived together. I'll be there for you, whenever and wherever you want. 

A very special birthday to the person who understands me more than anyone. 

Wishing you many many happy returns of the day, best friend, the coolest dude in college. 

May this birthday party be our greatest one ever. Happy birthday, dude!

Wishing a happy birthday to the man who never holds back from having a great time. 

So happy and grateful that we are best friends. Never give up. Keep shining, my friend. 

How can I forget this day? This is the biggest day of my life, just as it is for you.

You have no idea but I'm so proud of you, bestie! Have a great birthday ever!

This day is going to be

a great day

because it's my best friend's birthday

!

On your birthday, I wish you the happiest and most joyous birthday ever. Thanks for being my best friend!

I never knew that our friendship would be this great. You're an honest and great person. Very happy birthday, keep it up!

Thank you so much for bringing enjoyment to my life. I wish you all the best and heartfelt birthday wishes to you. 

This might not be the perfect celebration. But sure it's a great one. We try our best. HBD!

You are not different from me and that's what makes our friendship stronger. Very special happy birthday to you and thanks for everything. 
Also check: Birthday wishes for sister
Funny Birthday Captions for Best Friend
Got the perfect selfie or picture to share as a birthday wish to your bestie? Well, then you certainly want to look at these captions that are creative and funny to share as a memorable wish for them. By posting such funny posts on birthdays, you make this friend laugh and will help them remember that awesome memory.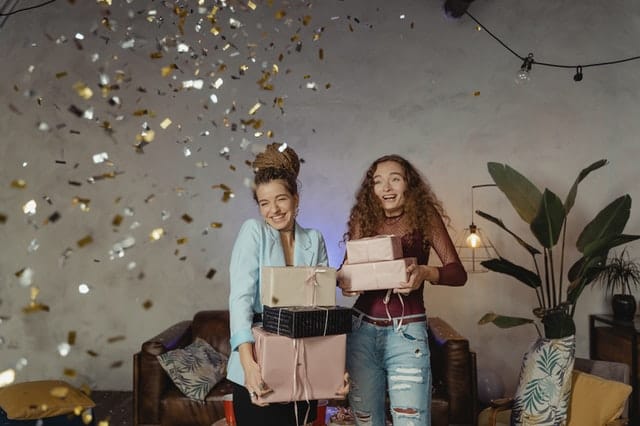 You are getting older, my friend. And I am really scared! Happy Birthday.

HBD, bestie! What about the cake? Keep it ready. 

From this new year, I hope you will start acting as per your age. 

So grateful for this day. I don't know what I would do if you weren't born. 

You're not an old buddy. You are becoming antique. 

All thanks to you my life is no longer boring. HBD,

Bestie

. 

That feeling when it's your best friend's birthday. But, you feel like it's your own. 

I hope that a birthday cake will be enough for all zombies. HBD, buddy!

I've been lucky from that day when I finally got someone crazy like this dude. 

It's my best friend's birthday. So let's wish him, everyone!

Keep calm and the birthday party is ON. 

Happy birthday to the one who makes it hard for me to stay focused on my homework and constantly disturbs me in a great way.  

Hope all my birthday wishes for you come true. Because when it will, I will get some of that, too. 

You're the one who can only tolerate my silly jokes and do crazy things together. Vey very happy birthday, mate!

Dear bestie, you're more than a sibling and way better than any of my friends. You're the best because you're my best friend. HBD!

I'm really grateful for this day because this is the day where my bro was born. 

Feeling bad actually that you're getting old, but happy that you're not changing a bit. Best wishes to my dearest friend!
Still, confused over what to wear on birthday party? Here's the list of- Trending Birthday Outfit ideas for men/women to make it quick.
Special Birthday Captions for Your Best Friend
You and your best friend have been with each other for a long time, living the best and worst times together. And when it's their birthday, it is also a great chance to celebrate your friendship the best way. The following are some captions you can add to a special post dedicated to your best friend and your friendship.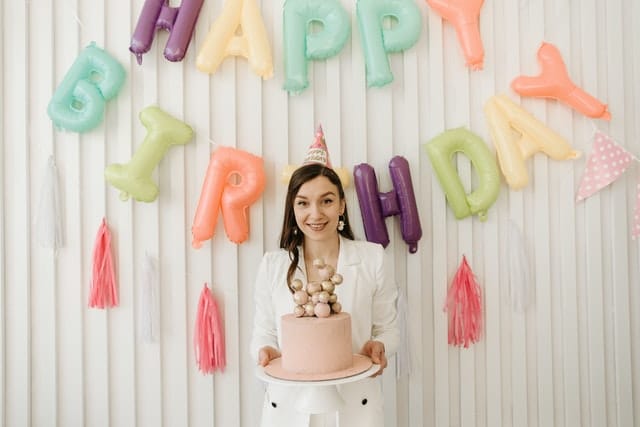 Dear bestie, you're the ultimate gift that I got in my life. 

Love you more than anyone else, brother. A very happy birthday. 

Here comes the special wishes to the nearest and dearest person in my life. My bestie.

Wishing a very happy birthday to the most exciting person in my life. My best friend, you're the best.

I have no words to describe how much you mean to me.

Dear best friend

, very happy birthday, with you all the best!

I wish I could be there with you and we will party hard. But, anyway sister, make this day a great one. 

May God bless you. May you have every dream and desire you have in your life. Happy birthday!

All here on your birthday, I pray that you may get older, but you look the same. Happy Birthday!

Dear bestie, you deserve all the best time, success, and happiness in your life. I'm always with you, beside you, now and forever. 

A very happy birthday to my genuine supporter and the most amazing person I've ever met. 

Nothing could be as special as your best friend's birthday. Let's make it the most memorable day of our lives. 

Together

we share a lot of memories

and our

best childhood

. On your special day, I here share with you my best wishes and prayers for your new year. 

Even though we met occasionally, we turned out to be a lifetime friendship. Thank you for being my best friend. And there's a big surprise coming for you, dear!

Many many happy returns of the day, what a

perfect day to celebrate our friendship

and express my gratitude to you. Let's make it the best celebration ever!

Promise me that you will never change, ever. I love the way you are and spending time with you always turns into lifetime memories. Happy birthday, dear!
Also check: Heartfelt Compliments for Best Friend
With your best friend, you have shared so many stories and unique experiences. So, why limit your birthday wishes to just the usual? Find a special photo or selfie with your best friends and make it the perfect birthday post for them by adding the right caption. 
Let them know how happy you are on this day. Make your birthday wishes all the best with these perfect birthday captions for your best friend. Let everyone know why you're feeling so excited today.