Summery days are around the corner and finally, it's time for our favorite ice popsicles and summer dresses. Summer is all about having mocktails, going on vacation, and trying different styles that you couldn't in winter. So, it's high time to arrange your summer wardrobe, add some new styles in them, refreshing prints, flattering silhouettes, and a lot more.
Most of us keep scrolling Instagram to get inspiration and end up with confusion about "what actually needs to be added", making summer shopping lists isn't an easy task and so do styling them up.
So, I thought to rescue you with the same and bring out what actually gonna work this summer for our readers.
Go through this amazing summer dress ideas list for your s/s wardrobe:
1. Lacy Looks in This Summer
Well, we already know lacy garments were all around the globe in 2022 and are now part of the 2023 summer. You can add some lacy dresses in bright summer colors to this summer wardrobe. To style them you can keep gladiators, talking about accessories, since lacy dresses or materials are already patterned I would suggest keeping minimal accessories.
2. White Minidress – Trending Style of 2023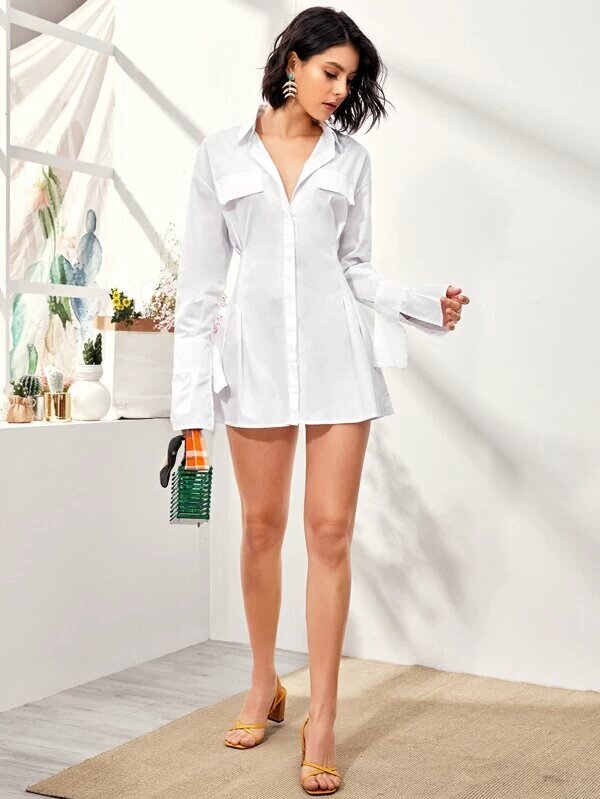 A white mini dress in cotton with some ticks on the waist is gonna be a style statement for this summer for sure. Since belts are going back to our trunks these tucks gonna help to us flaunt the figure. You can get some summer shades as well in this, like blush pink or very light yellows and green but white is a must. You can wear them to cafes, or shopping and carry them in your vacation trunk, they are comfortable and easy to maintain.
Style Tip: Pair them with some mules, sunglasses, and a nice mini handbag.
3. Sequin Slip Dress for Summer Parties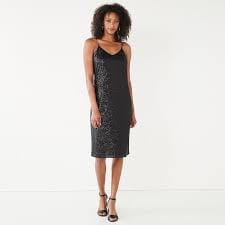 Summers are incomplete without parties, and we are quite done with layering winter clothes by now. So, for all the party lovers sleeveless sequin summer dresses are in, and thankfully not the fitted ones. Well, most of you already have such dresses but if you are thinking to get one then you can go for a black V neck sequined dress as the color is always the go-to shade and easy to accessorize.
Style Tip: Style it according to the occasion and the gathering, you can keep open hair with hoops or diamond earrings or if it is some elegant style party then go for a beautiful pearl necklace. Stilettos fit perfectly for both the style color can be a metallic shade or some bright solid shade.
Also read: Instagram Captions For Traditional Dress And Ethnic Outfit
4. Corset Dress: Bringing Back from Europe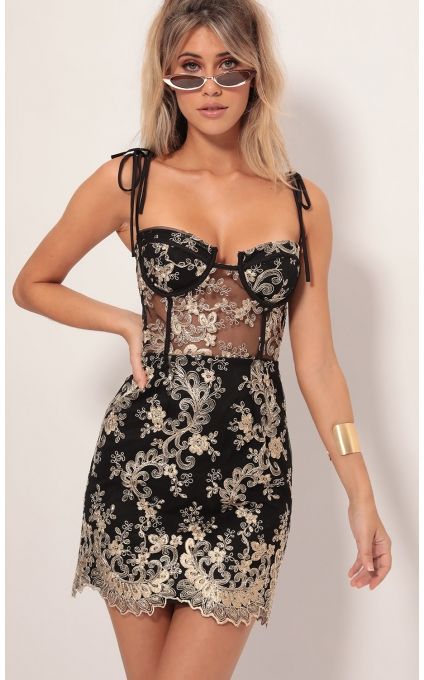 Well, every fashion lover knows the coset and Europe connection, we absolutely loved the structured silhouette dipped in some fine flowy fabric. This summer the European vibes are back with wired, structured dresses in refreshing prints. If you are looking for ideas for first-date dresses, this will be my go-to suggestion.
Style Tip: You can pair it with some solid color block heels if you are in a printed dress, a pony, or straight hairs
5. Cutout Dresses from Maxi to Short Dresses
This summer is all about slaying and increasing temperature, cutout dresses are making an entry this summer. There is a wide range available in the market, from streetwear brands to premium ones. You can get both maxi dresses to a short one in this silhouette. You can take these dresses on vacation, especially on a beach, style them on a clubbing night or party and post it with a perfect Instagram caption.
Style Tip: You can style these dresses with a messy bun, statement earrings, and high heels. For a beach vacation, you can try crimping or soft curls for a breezy look with flats or mules.
6. Check Prints' Cotton Dresses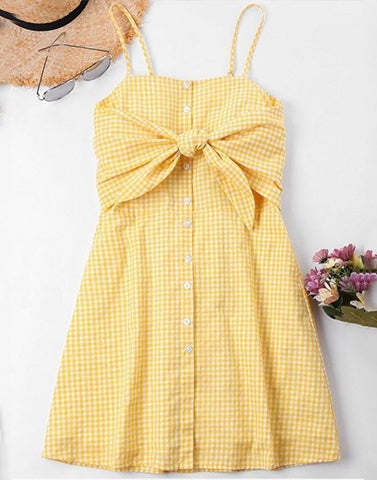 Remer old English check prints with combinations of white? They are back again, and I guess this is the saltiest thing for the season. These dresses are very comfortable, and easy to style and maintain. You can wear them on the beach, in the street, in cafés, and for shopping as well.
Style Tip: Pair them with gladiator or bullies, light curls, or pony, and let the collar bone take some limelight. If going shopping or to a café, carry a fabric tote bag.
Also read: Trending Bodycon Dress Outfits
7. Halter Neck- Welcoming Summer in Style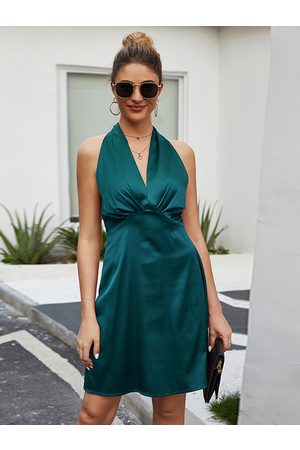 Halter neck dresses are a good choice this season in any fabric or style, although this article is particularly about the dresses still I would suggest getting some halter-neck tops as well in summer shades. You can wear dresses from parties to dates and shopping as a variety of different moods are available.
Style Tip: You can style a halter neck in any way depending on occasion and type, for a party goes for stilettos, a nice clutch, and statement metallic earrings.
So, these were some good-to-go types for your summer dresses, and talking about trending colors of the season- hot pink is surely goanna increase the temperature with yellows, and green. Other than this, minimal jewelry jute bags and purses can be added to your cart, you can also try some trending kurta designs for comfy styling, and don't forget to try affogato too!