If you finally decided to completely transform yourself, and so, you're looking for new hobbies to try this new year… then you are in the right place. Here we are sharing a list of trending hobbies that are not only entertaining and fulfilling but also fit your budget, too.
So, let's check what are the best hobbies you can follow in 2021.
Trending hobbies to follow in Quarantine in 2021
1. Learn something, by yourself. 
Instead of feeling bored in your free time, it is a better to have at least something exciting to find, for yourself.
Ask yourself what you're great at, and what's something you love and passionate about. Collect as much as more information you can, about your passion.
Google on a subject that you're interested in, to get knowledge of new concepts and theories. Refer to some youtube channels to find the tutorials on how to do something.
There're so many online learning resources that you may be able to master particular skills.
2. DIY Projects
Without any question, DIY is one of the best hobbies to develop in 2020.
As it's quite an interesting and creative one, indeed. If you have no fixed hobby and interest idea, then DIY is can be a better option to start.
To get started with DIY you can read a book on it, or go through the video tutorial on youtube regarding how to make something exciting by yourself.
3. Gardening in the backyard. 
Learning which plants to grow and manage them in your backyard is not an easy task to do.
But, overall it's an interesting hobby you want to continue every day. There are so many things to do under your kitchen gardening project.
So, firstly start slow and consider referring to some basic home-gardening tips online.
4. Card games with friends or family.
Are you struggling to find the time for your family and friends at home?
Then, this one can be some of the best hobbies to start.
Playing trending card games with friends and family, is a great fun time activity, that you want to experience every evening. After all, this hobby eventually supports you to have some fun time with your nearest one.
A worthwhile hobby to find more time for fun with the family.
5. Online Documentaries. 
If you are looking for a different hobby and if you want to invest your time right, then documentaries are a better option for you.
On the internet you can find numerous documentaries that are easily available in the text and video format, to read or to watch.
Even best, youtube having a large list of documentaries of the different genres to choose from.
Also read: Must Watch Documentaries of 2020 So Far
6. Uncover new music and listen to songs.
It's time to update your music playlist, and time to listen to some new artists.
Check out the new music and singers from different genres, listen to their songs on the best music library online.
Refer our article on, trending playlist on Spotify or get an idea of the songs from youtube. This new year, let's level up your music interest and passion.
There are many streaming websites and online playlists, and you may be able to find the right music of your choice.
7. Cooking
Learning how to cook something is never fun and exciting for everyone.
But, it's an important life skill that most of us better to develop, either.
You can spare some time out of your routine and can learn how to cook something, by yourself at home.
There's so much delicious content available on youtube, regarding new dishes, and the best ingredients you can use to make your meal, a special one.
8. Painting: Time to restart your old hobbies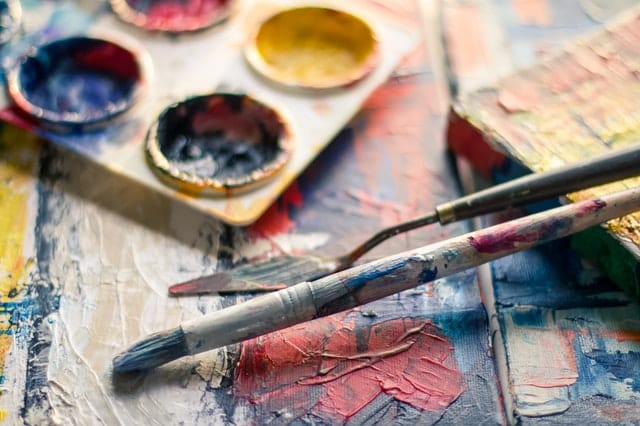 Were you great at drawing in your childhood? Then, who said that you can not be a painter, anymore.
Pick a brush and let your creativity out. Show your best art on the canvas, now. It's time to find and relive that childhood memory again.
Let your creativity set you free from this routine and rewind those childhood memories, again in a life.
9. Start investing for the future. 
Surprised to see the investment in the list of hobbies?
Yes, it's the best hobby to follow with a new year. Investing your money is a great way to manage it for the future, for sure. And, it's an essential hobby that everyone needs to develop from the early career stage.
You don't always need to have a lot of money, to get started investing. But if you start with a small amount, and you may be able to increase it gradually.
Also read: Pros and Cons of Investing in Gold
10. Journalising 
Writing and journalizing is the best approach, you get to track your idea.
Moreover, from keeping a secret journal to blogging online, the importance of writing is just developing over these years. Maybe you're not feeling like a good writer now.
But if you can do practice by writing daily, you can reach to the level, that required. Try to write at least 1000 words every day.
If some of you have a desire to expressing your thoughts, you need to develop a writing hobby first. Because writing is more than just typing words.
And, blogging is a place where you can express your ideas better, especially for those who have something interesting and informative to share.
11. Reading books.
Just like writing, reading is one of the and trending hobbies to develop this new year.
The more you read the more you can write. And so the better you get to express your feelings and thoughts.
Spare some evening or morning time aside for reading the life-changing books. Reading books are not limited to educate you on something,
But reading hobby supports you to change your own perspective, completely towards life.
Also read: Trending Books to Read – Recommended Best Sellers
12. Learn a new language.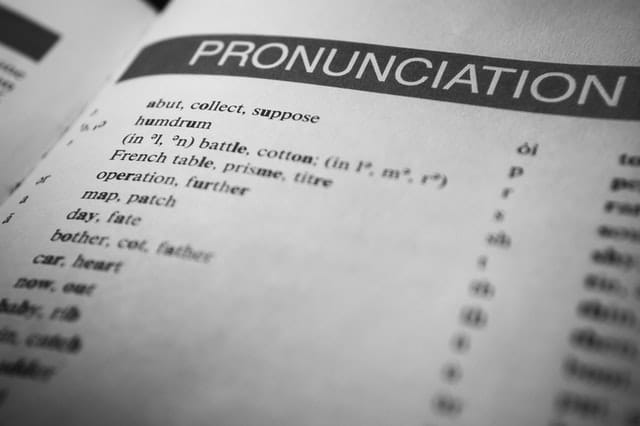 Learning new languages is indeed tough, as it seems. But, it's quite an interesting hobby to develop this new year.
There are so many online resources and websites, that make it easy to learn languages of your choice.
An even better option is to download language learning apps on mobile, that a great way to follow this hobby every day.
If you have a wish to know about new cultures, then this hobby helps you to find more familiar words of the same language.
13. Surf the web with purpose. 
You've been surfing the website for no reason at all. But, now this is a time to find some meaningful information and get better use of this platform.
You can watch informative and entertaining videos on youtube, read stories on Medium, can answer or read other's answers on Quora, join online communities and forums of like-minded peoples…and so on.
There're unlimited options for you get to choose from. But, now to surf the web with purpose.
14. Meditation.
This is the best hobby to develop this new year, especially when if you're feeling too tired after everyday work at home.
Meditation gives the required time to disconnect from the outer world and to connect with your own.
These routine activities help you to get relaxed from your mind to your body. That way you can be good about yourself, as a result.
Look for some mindfulness and relaxation apps, and ensure to follow them every day.
Such mindful activities are a better way to find more time for yourself, too.
15. Travel or Visit new places.
Traveling is indeed the best hobby to follow this new year.
Don't just keep it limited to the hobby column in your CV or social media profiles only, experience it in real life, too.
Take some time out of your work every three or six months and explore new places.
Moreover, if you still are not able to spare some time to travel, then take a visit to nearby places or cities.
Even, small trips with a day or two days, refresh your soul and give an exciting experience to remember.
Also read: Top 11 Trending Travel Destinations for Food
16. Learn to play a musical instrument.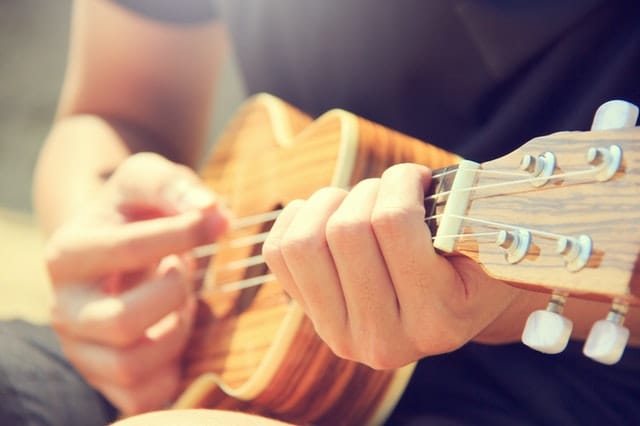 Probably you may have tried to learn, at least one instrument before.
Or even played that earlier, but these career things forced you to stop it somewhere, in between.
But, time is now to dust off your guitar and start learning from where you've left. Take an online course, learn from a youtube tutorial, or even join the nearest music class.
All you need is to stay consistent this time.
Make a resolution to yourself, that this new year you'll learn how to play your favorite instruments, anyhow.
17. Start Blogging. 
Blogging is a worthwhile hobby to develop this new year.
If you're passionate about writing but don't know where to start. Or, have some great ideas and thoughts to share with the world then a Blog is your best platform.
You don't have to overthink a lot when it comes to various dimensions of managing a Blog and website.
It just takes your daily efforts and dedication to learn every day.
And, who knows you may be able to generate a decent income from it, too. This is a great way to get started with online earning and especially following your passion.
18. Photography
Have a DSLR or HD Smartphone camera, but never take any great pictures so far.
Probably, you need to advance your photography level or to visit new places.
Photography is by far the most interesting and creative hobby to follow this new year.
If you're passionate about photography, then you can improve your knowledge & skills from online courses or free resources.
This new year, unleash your creativity, and let's click some great pics.
Also read: Tips on How to Become the Best Version of Yourself
19. Exercise daily. 
You know how much it's important to stay healthy and fit.
You know what regular exercise and meditation can bring to your body.
But, probably you have not enough time for your own, anyway. Right? So, here comes a new year to make good hobbies that support you for the better.
Set some time for a regular workout at home. In the morning or evening, but ensure to follow your exercise route everyday.
And, the following as a new year hobby, is the best way to get started with it.
20. Go natural.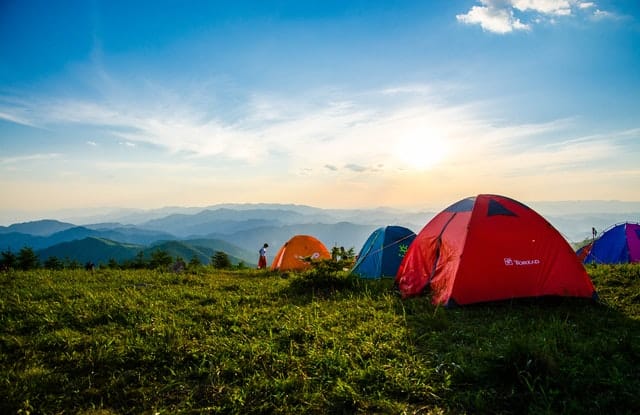 Now that's enough.. you've spent so much of your time in front of the screen or the office.
Now it's time to do something that actually feels real, as it's natural, too.
Time to stop living in virtual life and you can explore the beauty of nature, in real life.
Further, you can even spare some time aside from your routine life or on weekends, and get outside.
This nature has so many things for you to explore and experience.
Indeed, the best and worthwhile hobbies to start following with this new year, even if you haven't experienced nature fully, for a long time.
21. Become more Productive. 
Watching movies and Partying with friends is not a productive hobby by any means.
When that's all you got as your favorite hobbies, then it's time to update that list now. Whether it's relating to your professional or personal life, having productive hobbies is much more important now, than before.
There are so many crafts and creative activities, to follow that you can make your spare time fun indeed.
But, overall ensure that whatever you do in a free time, supports you in your life, anyway. Track your work every day, look for the best ideas and productive hacks that support you to grow as a person in life.
Also read: Ways To Be More Productive Working From Home
Final thoughts
Like every new year brings some positive vibes to you, developing and following new hobbies also helps to make your everyday refreshing, indeed. Apart from having some timeless things to do, such following trending hobbies is a great approach to feel good about yourself, in the end.
Do you have some special activities and hobby ideas to suggest for the list?? Then inform us. Plus, which hobbies are you going to develop this new year? Let us know in the comment section below.