English songs hold different vibes as being a most popular language it is easy to understand lyrics, another reasoning behind the popularity of English music is its versatility in their music. As there are multiple countries that speak English and that provide a wide variety of versatile music experiences. 
No matter what the occasion is, there are songs for every mood, I often play them on the Spotify playlist. So, if you are searching for a trending English song this is surely the right place to do so. We got some trending English songs for every mood, party, gym, and romance, just play them all:
Trending English Songs for Gym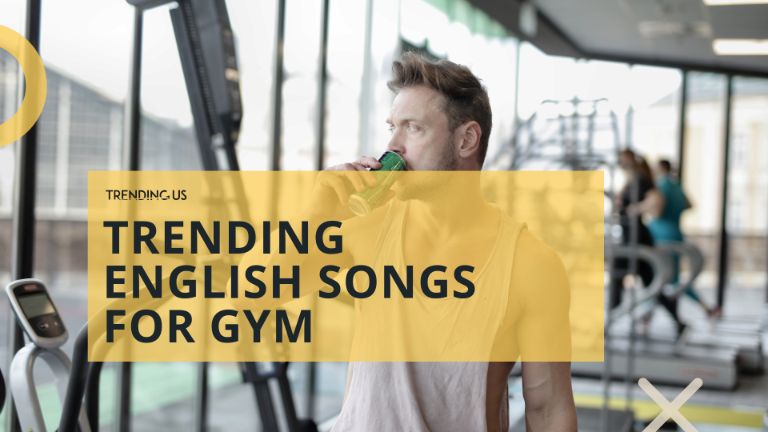 Today gym has become an important task of our day-to-day schedule and we can't skip it, and every witness freak needs some thunder music for a good workout. We all know the perks of adding exercise and the gym to our routine whether you are a beginner or an experienced one. So, we made a full-on gym music list for a great workout session.
1. The Script – Hall of Fame (Official Video) ft. will.i.am
2. Eminem – Lose Yourself
3. Lil Nas X – THATS WHAT I WANT
4. Camila Cabello – Don't Go Yet 
5. Imagine Dragons – Thunder
Also read: Trending Apple Music Songs
Trending English Songs to Groove in Party
Imagine parties without music, super boring. Every party is simply incomplete without music and our favorite songs, parties start with super heavy beat music and end with some slow. On some songs, we groove like party animals and some take you back in lost memory lane. So, if its party planning at your place this weekend then surely add all these trending English songs in your playlist from start to end:
16. Maroon 5 – Sugar
17. Mark Ronson – Uptown Funk
18. The Chainsmokers & Coldplay
19. Camila Cabello – Bam Bam 
20. Los Del Rio – Macarena
Also read: Trending Instagram Reels Songs
Trending Romantic English Songs 
Love has no language but at times words can do magic, perfect music can turn your first date idea into a fairy tale. Whether you are thinking about the day you spent with your partner or spending quality time with them it's incomplete without a romantic English song. You can simply play a beautiful song, hold their hand, and dance a few steps with them. 
Check out below the list of romantic songs for all the couples in the house:
31. The Chainsmokers 
32. Maroon 5 – Girls Like You ft.
33. Ed Sheeran – Perfect 
34. Bruno Mars – Just The Way You Are
35. Ed Sheeran – Photograph
No matter it's a girl's night out, you are partying with friends, or doing things on weekend these songs can be on your playlist. With every song, you can attach a sweet memory, and then every time you play them its a nostalgia.
If you are planning a date for your girlfriend or a party with someone special then you can also read our article- Gift Ideas.